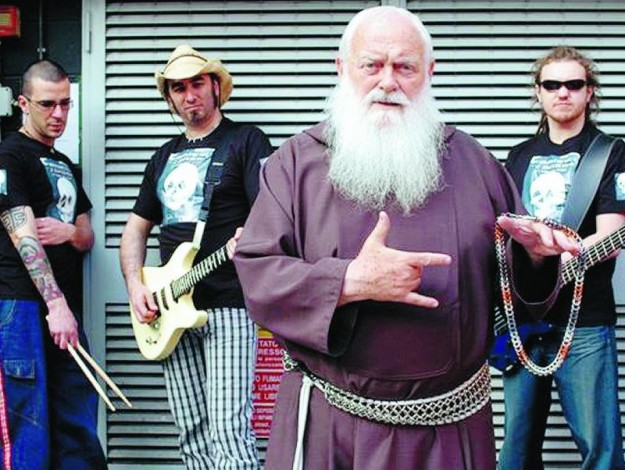 Brother Cesare Bonizzi is a Capuchin friar belonging to the Order of Friars Minor Capuchin. He was (until recently) also the vocalist for the heavy metal band Fratello Metallo ("Brother Metal").
"Metal is the most energetic, vital, deep and true musical language that I know," said Bonizzi, adding that it allowed him to communicate "not religious messages, but themes of faith that have a bearing on life and which are experienced musically in a secular key."
"Heavy metal has given me the opportunity to meet a world of people of a unique beauty and tenderness," said Bonizzi. "Metal is the strength of music itself. Metal is a brother."
Bonizzi blames the devil for his decision to quit two years ago. "The devil has separated me from my managers, risked making me break up with my band colleagues and also risked making me break up with my fellow monks. He lifted me up to the point where I become a celebrity and now I want to kill him," said the metal monk in his farewell video.
He's not just a headbanger, though. Bonizzi has an extensive discography, spanning many genres. Catholic tastes? His official website is here.
Hallelujah, brother!