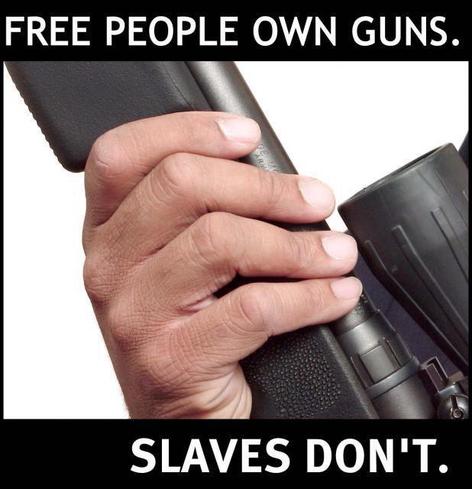 This is a scary video (Below).
It is a *MUST WATCH*.
Its something straight out of the Nazi era… and the Time is ripe…
Comments please
What this shows is that during a crisis… when you are most likely to need your firearms for self defense… The threat will come from the Government!
Many of the Preppers will be fucked over… by the police!
Most will submit to being robbed of their means of self defense.
Only three three types of people will have Guns… two of them evil… The state, and Criminals who hide their weapons. The third group who will be armed will be the Libertarians who will not submit to being left defenseless. Ie the Libertarians may hand over a gun or two if they are faced with an armed police squad… but they will have a stack more buried in their Back yard… or up in the hills so they can Re arm themselves.
This defiance of the Government will make Libertarians enemies of the State.
They will face a ferocious tyranny… many will be murdered by the government.
This could well be the price of Resistance to slavery.
Are you ready to Die in defence of freedom?
When you look at this scenario it is as if the police are working for the criminal gangs, by taking away the Good guys only means of protecting themselves from armed and violent criminals.
The whole Anti-Gun lobby is Batshit insane….
Tim Wikiriwhi.
Christian.
Libertarian Independent.
How is it that things have got this point?
Tyranny is at our Door!
Watch the Video below…Charlton Heston explains…

Update: 20 7 12.
More guns… less Crime…"Although a 19-year-high 47 percent of American adults report owning a gun, the firearm homicide rate has dipped remarkably. Gun murders sank from more than 10,000 in 2005 to 8,776 in 2010, and appeared to drop again in 2011, according to a recent FBI preliminary report."