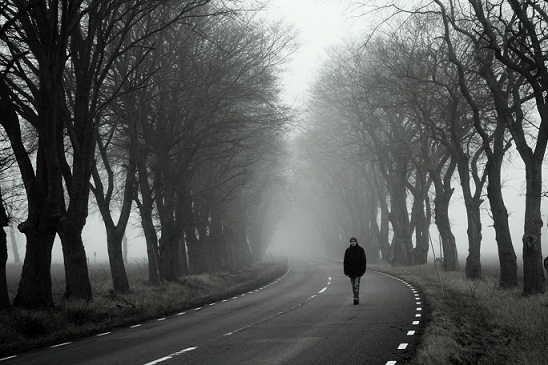 This morning I severed communications with one of New Zealands most vocal opponents to Waitangi Apartheid.
John Ansell.
This is not a move I take lightly.
I have spend thousands of my own dollars that could have gone towards my family, my taxes, etc supporting John and his quest to expose the revisionist history which is corrupting the minds of our fellow New Zealanders, and to rally support for the cause of the establishment of One Law for all.
I even missed out on going to see my favorite band in the whole world, choosing to put those funds behind John Ansell.
I do not regret any of this.
I believe it was the right thing to do.
Nor do I reverse my position on the righteousness of the cause to establish Race-free government.
John has many character faults that make working with him difficult, yet I am dis-associating myself from him primarily because I find his attitude towards Muslims to be extremely bigoted…. John Ansell is an incurable Islamaphobe, and because his underlying Political philosophy is bereft of Principle,exposing much of his argument against Watangi apartheid as mere rhetoric.
I believe on these scores, he is not an asset to the cause of 'One Law for all', but a liability, and wonder if John would be so vocal against racist laws…in times and places where white folk like himself had the legal advantages?
I have no intention of doing dirty laundry in public, yet I find it essential that I publicly distance myself from him, and I cannot do so without a minimum of explanation.
Nor did I make this decision without having first trying to break through to my friend, by exposing the willful ignorance his xenophobia is founded upon, or the evils of his political philosophy… unchecked mandate of majority… which is purely arbitrary Law… purely Mob rule….. ie the delusions of absolute democracy.
Early on… like so many Islamiphobes John… in the throws of Terrorist paranoia… would spout 'Where are the voices of the so-called moderates?', yet even after I presented countless examples, one which evidenced 1.5 million Muslims signing a petition that they opposed Isis, Al Qaeda, and the Taliban, John was not moved… but said "When they condemn the violence of Mohammed then he might reconsider "
This proves John is a Bigot… incapable of distinguishing peaceful and tolerant Muslims, from terrorist extremists.
He is beyond reason.
Out of reach.
Isis/ Daesh smiles.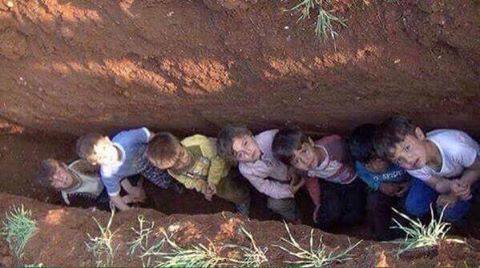 Syrian children take shelter from Russian Bombs.
John is not moved at Innocent Syrian children washing up on the beaches of Europe… and that is not a person I wish to associate with or support.
He cannot protest my assertion because of his 'Closed boarders' attitude towards Muslim Refugees, and support for the Mad man Donald Trump.
One of the hardest things for Libertarians like myself to do is to give our support and political wisdom to single interest Lobby groups such as 'One Law for all', or 'Ending cannabis prohibition' type groups even though in principle we believe their causes to be just.
The reason being virtually all of them…. their motives are not pure… but absolutely self centered, causing them to reject the righteous Libertarian solutions to their problems.
This is because in *every other sphere of politics*, they side with tyranny… they desire the perpetuation of other injustices which would fall if they embraced *Principles*.
So for example this means the many activists against cannabis prohibition, are also activists for Tobacco prohibition and balk at constitutional restraints that though they would end cannabis prohibition, would also protect cigarette smokers from their bigotry.
Everyone wants freedom for themselves, but oppression for others they don't like or fear.
They want free speech for themselves, yet Prohibitions on other opinions, etc.
John is like this.
As White victim of prejudice he wants liberation, yet on most other counts he loves tyranny, and actually works against me in my quest for *The Rule of Law* above arbitrary whim.
And so over the years I have noticed just how one-sided the relationship has been for me with just about every single issue lobby group I have tried to help.
While I am busy furnishing them with arms… they are busy marginalising my influence… virtually never giving me a help up when the media gives them opportunity… because deep down… they dont want my ideas to triumph.
This is most noticeable with Act party Supporters who love to claim they are classical liberals yet always take care never to promote Libertarians… they in reality prefer the company of socialists!
An example of this is Act man Garry Mallet's new group running for Hamilton city council, claiming to represent many of the policies he knows I have tirelessly work for over the last 15 years… yet he has not called me to join him.
He probably thinks 'I'm too radical. 'Too unelectable', etc… these are the sorts of excuses the compromisers love to salve their own consciences with when they know they are betraying the virtuous idealists who bravely proclaim their Libertarianism.
Even writing this 'is evidence' in their minds that Libertarians are incapable of diplomacy.
Most of these un-principled types have a common political hash-up which makes both left and right virtually indistinguishable at heart… they all claim to be Democrats that oppose constitution restraints on parliament. (for reasons enunciated above)
Years ago I wrote this in support of Frank Bainimarama… "Democracy is simply a counting of heads regardless of content. True liberty exists only when the inalienable rights of all individuals, regardless of race or colour, are put beyond the vote.
Belief in the 'democracy fallacy' [as being synonymous with the rule of law] is so prevalent however that when a democracy is overthrown, even a racist democracy such as Fiji's undeniably was, many immediately say that the perpetrators are dangerous criminals!
The reality is that democracy can be as unjust as an absolute monarchy, and it is just as immoral for a parliament to grant legal favouritism upon the grounds of race as it is for a king to do so, no matter how many people might vote for it!
The rule of law means the rule of principles of justice especially of the principle of equality before the law – equality for all, regardless of race! The democratic "mandate of the majority" is a valid way of choosing who should be in government, but not a valid way of justifying how they govern, or what laws they pass, nor an automatic justification of any law proposed by a democratic Parliament! Democracy is not synonymous with freedom…"
The Rule of law is not getting a majority in parliament… which can be orchestrated by any popular phobia monger at election time, or crisis (like terrorism), but an Iron clad constitution which keeps parliament from arbitrarily passing laws that violate the rights of unpopular minorities, and enshrines other safeguards such as the right to free speech and to bear arms.
I know saying that last thing just spooked the sheeple who only see guns as tools for criminals… never as tools for Good people to defend themselves from criminals, and Evil governments.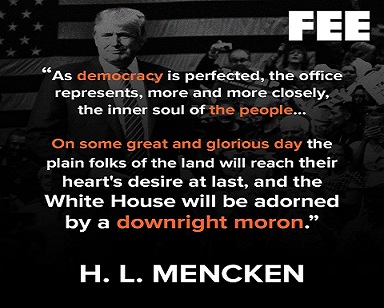 And so here we are looking at the absolutely misguided faith in Government… the absolutely ridiculous desire to leave parliament free to enact any law whatsoever it can convince the country it has a mandate 'from the people'.
This exposes us all to the whiles and evils of Party politics… Fashions… and the fears of the present moment.
And peoples lives get trodden underfoot every day.
John says "I like binding referenda… I believe in the wisdom of the crowd, as long as the crowd is INFORMED. So along with the referenda, you'd need to have higher standards of communication and debate"… which is convenient for his proposes being a member of the Majority race, and being a political conservative… with all the popular phobias and prejudices that go along with it.
Yet what if Maori were the greater number?
Would John accept his fate as a second class citizen simply because a Binding referenda mandated Treaty separatism? (which is basically what already have)
People like John. Like so many others are not *real* defenders of justice, but whiney bitches who dont like their own medicine.
They dont have the answers to the world political problems because deep down the dont love the principles of justice… just their own opinions.
Whereas Libertarians like myself will go out on a limb even for people who we believe hold very foolish and Bad Ideas… for the sake of Liberty and equality before the law.
I'm a Christian, not a Muslim. I think Islam is a dangerous false religion, yet I also know that it is possible to peacefully co-exist with Muslims who simply reciprocate the good will, and tolerance I seek to accord them.
This is where hope is found and the way forward for peace that Libertarianism holds forth, yet because Libertarianism threatens to destroy the powers and vested interests of the status quo the light of Libertarianism is marginalised and shaded by those who would rather the world burn… and children continue to be blown pieces than surrender any of their power and prejudice.
Nothing to speak 🙁 🙁 #save #humanity

Posted by Save Humanity on Saturday, December 5, 2015
It was with sadness that have Facebook un-friended John, and blocked him for now, yet I sincerely hope that John grows and changes his mind, and that some day we can fight again together for a race free government in New Zealand.
I hope my words above do not provoke greater hardness of heart, but the reverse…. that if indeed there is still any reason left in him, that he may become conscious of his errors, and thereby be self-empowered to forsake them for the higher path.
Tim Wikiriwhi
Christian Libertarian.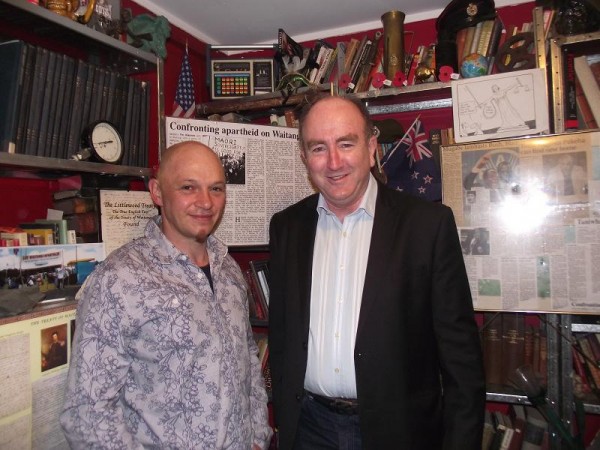 More from Tim…
Tim Wikiriwhi's Submission to the New Zealand Government's Constitutional Review. 2013
What can we do? Socialism's Tungsten shell, and the refugee crisis
TREATYGATE Hamilton…introducing John Ansell
John Ansell's Challange To End Racist Government In New Zealand.
Together New Zealand' presents 'TREATYGATE'. Hamilton. 16-5-13.
Post Script: In Discussions of my post one atheist asserted:
" Johns question re Mohammed is correct and the one every Muslim should be fronted with."
And because of the nature of this assertion, I believe it is worth me giving a reply….
"Simple minds will insist this valid.
Simple minds are what keep the wars of the world hot and fresh.
There are however some *principles* we can apply…. principles Atheists claim to be the champions of… yet by their deeds and follies they show they have no clue as to how to apply them.
The Chief one being that a free society *Separates Religion from the state*.
This being so if we desire to live in peace and freedom, we must form *a peace treaty* with those who believe different things to ourselves.
Thus the Libertarians social compact does not put *any conditions* other that the agreement to form a society of equal liberty and rights before the law.
This cuts off all the disagreement about other peoples perversions… as long as they consent to these minimum conditions. so opinions about Muhammad, Joshua, Jesus, Transubstantiation. Aliens, Gay sex, etc have no place in this discussion.
Once the compact is agreed upon, by all sides… this sets the terms and conditions for future peaceful dialogue, debate… all the while *having equality and freedom* protected. so that evenif agreement about such things as the goodness of Muhammad are never settled…. we still have peace, and liberty, and safeguards protecting *the unpopular* from the popular.
So Of course *I* being a christian reserve the right to critisisze Islam, atheism, homosexuality, abortion, etc… yet I don't mix this into my political tenets…. *because I'm a real Libertarian*
And I First desire peaceful co-existence.
I reserve that for the sphere of religious liberty.
*Yet Fools like John Ansell* basically *impose* their religious opinions on everyone*
Do I make myself clear?
Tim Wikiriwhi
Christian Libertarian.
Postscript 2:
I find it necessary to add further comment directly to my post to address another important caveat.
I do not deny that many ideologies contain elements dangerous to Liberty, Justice, and Humanity.
I spend a lot of my life pointing out these evils and tendencies that corrode the mind.
So I do sympathise with John regarding his concerns about Islam.
Obviously from the actions of The Taliban, Isis, and other Islamic powers, there definitely are Muslims who are zealous of enshrining Brutal Islamic Theocracies, yet again those of us with a better understanding of History also know that at certain times Islamic States have been very tolerant and enlightened, more so that their Barbarous and backward western counterparts which usurped the name of Christendom.
I am a Protestant Christian, and interpret the Reformation as a great reforming process bringing Christianity back to it's original Liberal and Non-official roots as a voluntary society of believers…. from the tyrannies of the Holy Roman Empire.
And it was a return to the Doctrines of Grace that Libertarianism was born.
I also think it pretty rich for John to point the finger at Islam when he himself is a Atheist.
I have my own view of Atheism as being very detrimental to the value of the human life, objective morality, and the fundamentals of Libertarianism… ie it's corrosion of the Ideals of God given Inalienable rights and Equality of human Individuals.
Social Darwinism was the primary ideology behind the Nazi Holocaust and Eugenics program.
Yet I do not suggest these dangerous nihilisms make it impossible for Atheists to endorse a Libertarian social compact… though atheism tends towards the abandonment of moral principles in favour of pragmatic Utilitarianism/ Mob rule.
And this is similar the grave mistake people like John make when they Quote Theocratic verses from the Koran that sanction the killing of infidels, and imposition of sharia law.
They say this is black and white evidence that Muslims *cannot* endorse a Libertarian social compact/ or peacefully co-exist with Non-Muslims under a secular society which separates Religion from the Laws of the land.
Yet Reality itself refutes these assertions.
While I agree these assertions identify a definite tendency towards the undesirable, they are in no way an inevitable conclusion, as is empirically proven by the Millions of Muslims who live peacefully in western societies, many of whom love Freedom… understand what that means… because they fled Islamic States and Sharia Law because of experiencing it's brutality first hand.
Again I point John and co towards the safeguards that every democracy needs to prevent sectarian dominance and violations of Liberty and Justice ie *A Libertarian constitution* that cannot be violated by shyster politicians who seek elections by promising vest interests to make their bigotries the law of the land.
The American constitution and it's amendments were very close to this yet as Satan works, and fire his darts, and managed to tempt Americans to abandon the principles of the constitution… so too has tyranny, debt, and injustice taken root and multiplied.
As Generations have come and gone… the great truths that founded America have slowly been forsaken and abandoned so that only sheepish ignorance remains.
This is why there can be no compromise at any point of the principles of libertarianism… even in times of Crisis.
The price of Liberty is always, and for ever Eternal vigilance.
Tim Wikiriwhi.
Christian Libertarian.
more from Tim on these aspects.
Protestant Christianity had a Baby… Libertarianism.
The Christian Fellowship is a voluntary private society, not a theocratic political movement.
Atheism has no basis for Rights… or Morals.
Materialism renders Man Nought. Meaning-less, Value-less, Right-less