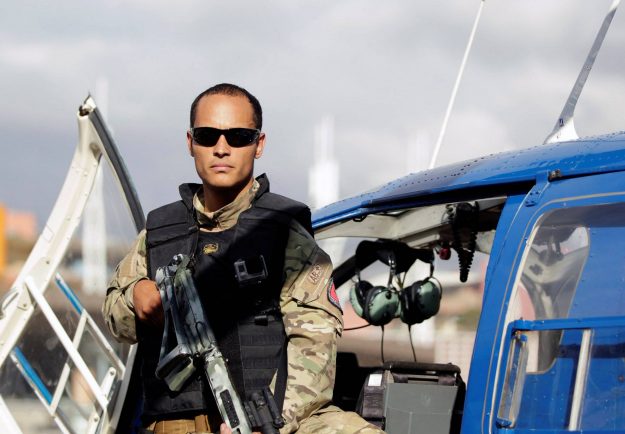 A Hero Venezuelan Cop has had enough of the corruption of the Government, and the misery of the people and has taken up arms against the State… lobbing granades at the Supreme Court of his impoverished nation from a Helicopter… towing a Banner "Liberty. Article 350"… a reference to the Constitution….
'The people of Venezuela, faithful to their republican tradition, its struggle for independence, peace and freedom, shall disown any regime, legislation or authority that runs counters to democratic values, principles and guarantees, or that undermines human rights.'
In so doing he Towers above his Peers… further afield and puts Police all about the globe to shame… esp the American Police!
Here we have a man who is truly dedicated to the rule of Law and who has witnessed enough tyranny and injustice for him to say ENOUGH!
His Name is Oscar Pérez.
No doubt he is a man of Principle and Conscience!
How many Starving Children does it take?… how many times will you witness a tyrannical government flout the constitution of your land?… more importantly how long will you stand idle when your conscience is screaming out against cowardly compliance to an Evil Regime?
This Cop has done his duty to the Venezuelan people he took an oath to serve and protect… he has put his very life on the line…. and The Law is on his side!
The Government has always been Criminal in Venezuela.. yet the inevitable collapse of Chavez Socialism has Brought absolute misery to the people… and the evil Regime has been propped up by a Corrupt Supreme Court… against the expressed will of the people for Regime change.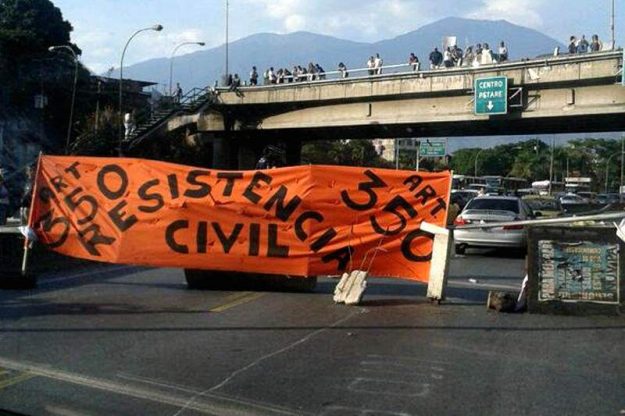 Please Pray for this Good Man's safety… and those of his family who will no doubt be targeted by the Criminals in power.
His actions immediately reminded me of Abolitionist John Brown who gave up waiting for Lincoln to Liberate the Slaves of the Southern Sates… Moved by his conscience, he risked it all and took his gun down there and started to free the slaves until he was captured and Hanged.
Read….
"According to the Venezuelan daily El Nacional, the man who piloted the helicopter is Oscar Pérez, a former captain in the CICPC, Venezuela's intelligence and investigative body. In a video released on social media, Pérez speaks directly to a camera flanked by four masked men wielding what appear to be assault rifles.
"Venezuelans, dear brothers, we talk to you on behalf of the state. We are a coalition of military, police and civilians in search of an equilibrium and against this transitory, criminal government,"Pérez said. "We have two choices: be judged tomorrow by our conscience and the people or begin today to free ourselves from this corrupt government."
Read more about article 350 here
'Videos circulated on social media showed a man piloting the helicopter while holding a banner that read "Liberty. Article 350", in reference to the part of the Venezuelan constitution that allows citizens to declare themselves in civil disobedience in front of "any regime that runs counter to democratic guarantees or undermines human rights".'
Read and watch more here
Ultimately All our Freedoms do not hang on Government or Courts… but on the Eternal vigilance of the people and their willingness to take up arms against tyranny.
This heroes actions are to be contrasted with the Shameful indifference of American Police and Sheriffs in the light of the plight of the Bundy Ranchers and the murder of Lavoy Finicum could not be more stark!
This is what Gavin Siems have been Boldly broadcasting about in the face of hostility from those whom should be his Allies!
As Gavin rightly say… No Sheriffs … no Police.. in America can claim to be 'good' in light of their betrayal of their oaths to defend the rights and liberties of the people.
They are allowing Americans greatest sons to be trodden underfoot by a Corrupt government hell bent on removing Americans rights to defend themselves from tyrannical government… exactly;y as Lavoy and the Bundy's did… actions that are protected by the highest Laws of the Land!
The US constitution.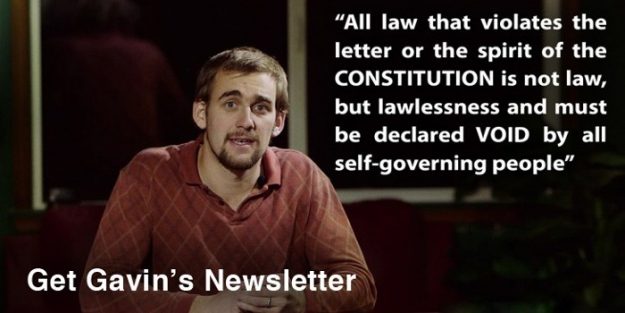 The Police in America have been trained to have contempt for anyone who claims their Constitutional rights… they have been conditioned to think that anyone who defends the constitution is a potential 'Domestic Terrorist'… exactly as the Corrupt Venezuelan government has said about Oscar Pérez…
I will add to this blogpost over the course of the next few days.
Tim Wikiriwhi.
Christian Libertarian.
More from Tim….
Not PC: FREE RADICAL #75 – The Right of Revolution: In Praise of Commodore Frank Bainimarama. by Tim Wikiriwhi
Watering the Tree of Liberty. Lavoy Finicum.
High Noon at the Bundy Ranch. "A Tiananmen square moment".
New Zealand's 'Cold' Civil War. Constitutional Crisis.
Do the Math…Obama is waging a covert war on the American People.