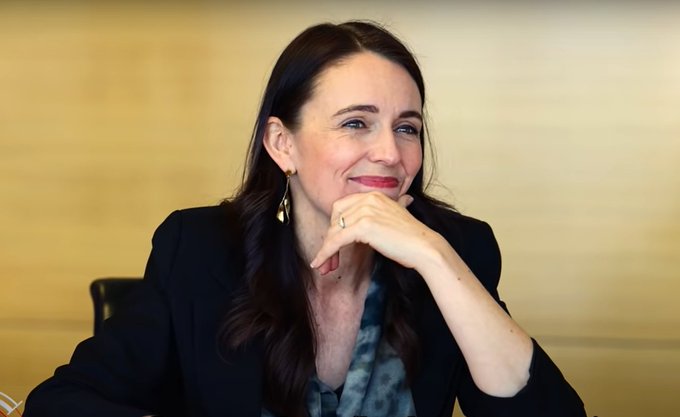 The day Ardern openly admitted her Covid Rules regarding the passport created a two tier society.
Watch…
That is a snapshot of the real Demon that hid behind the Professionally crafted PR face she upheld with great care. It was out of character for her to be so 'without wax'…. sincere. That day she could not resist gloating about what she was doing to us who we rejected her spin.
The Covid 19 passport worked as a pilot for a full blown Social credit system… and sadly the majority of New Zealanders simply rolled over and accepted it.
The Covid 19 scamdemic. lockdowns, and vaccine mandates are a Sociology/phycology gold mine in the science of Mass manipulatio.
The way the passport worked was everyone who complied with the governments agenda to vaccinate every Man woman and child recieved their papers… a digital passport and were therefore allowed to enjoy Bar's Restaurants and Cafes,… get their hair cut… and attend family funerals, etc. Their Jobs were safe. yet those of us who refused the frankenshots were punished. Our jobs were in peril, we missed funerals, we could not socialise in Bars , clubs, etc.
That's exactly how a totalitarian social credit system works…
Tim Wikiriwhi.
Christian Libertarian.
More from Tim…
TUCKER CARLSON: 'ONE OF THE WORLD'S MOST APPALLING LEADERS, JACINDA ARDERN QUITS.' GOOD RIDDANCE!
JACINDA ARDERN PILLORIED IN INTERNATIONAL PRESS AS AUTHORITARIAN PSYCHOPATH FOR CALLING FREE SPEECH 'A WEAPON OF WAR'.
MAKING ARDERN GO AWAY! 30-10-21. LARGE ANTI-LOCKDOWN/VAX MANDATES PROTEST IN HAMILTON (AND ELSEWHERE). NEW ZEALANDERS HAVE HAD ENOUGH AND DEMAND THEIR FREEDOM AND RIGHTS BACK!
JACINDA ARDERN'S CONTEMPT FOR NEW ZEALANDERS WHO WILL NOT SUBMIT. ARDERN'S ECONOMIC DESTRUCTION OF OUR NATION, AND THE RISING OF RESISTANCE AGAINST HER..
JACINDA ARDERN IS MORE DANGEROUS THAN COVID-19: CENSORSHIP AND CONTROL OF THE PRESS.
HOW MANUFACTURED FEAR TURNS SOCIETY AGAINST MINORITIES AND INDIVIDUALS. THE JACKBOOTS OF JACINDA ARDERN.
MY SUBMISSION ON THE INQUIRY INTO THE GOVERNMENT'S RESPONSE TO COVID 19.
THE STORY OF COVID 19 IN NEW ZEALAND, BY TIM WIKIRIWHI 2021.
HOW MANUFACTURED FEAR TURNS SOCIETY AGAINST MINORITIES AND INDIVIDUALS. THE JACKBOOTS OF JACINDA ARDERN.
TIM WIKIRIWHI'S SUBMISSION TO THE NEW ZEALAND GOVERNMENT'S CONSTITUTIONAL REVIEW. 2013