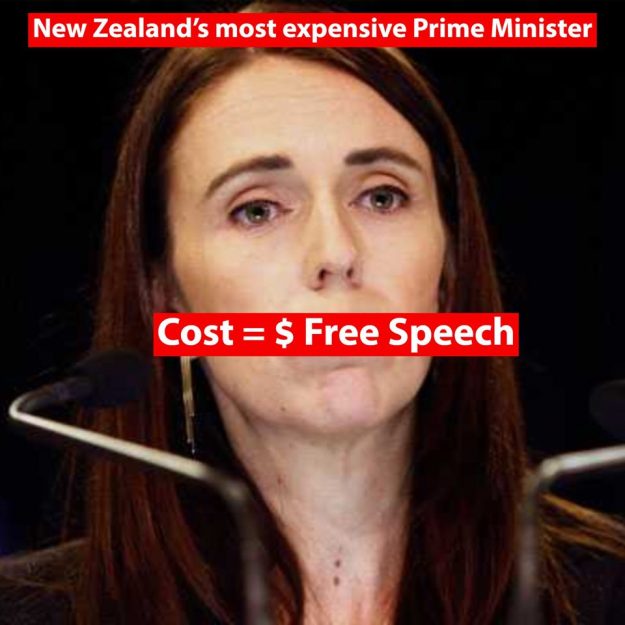 Excerpts have been taken from this News Hub report 'Women MPs urge David Seymour to apologise for Golriz Ghahraman remarks'
With regards to his criticism of the politics of Green MP Golriz Ghahraman, Trevour Mallard has accused David Seymour of 'bullying' yet it is easy to see that it is Seymour who is being ganged up against for daring yet again to swim against the general current in parliament as he did recently with respect to the new arms confiscations.
David Seymour warns of the dangers to New Zealand should new hate speech laws be enacted, and is now experiencing the wrath of Feminist Mob bully tactics from a gang of Woman Mps, for daring to 'express his sincerely held view' that the Green MP is a "menace to freedom".
Ghahraman has been actively promoting new hate speech legislation.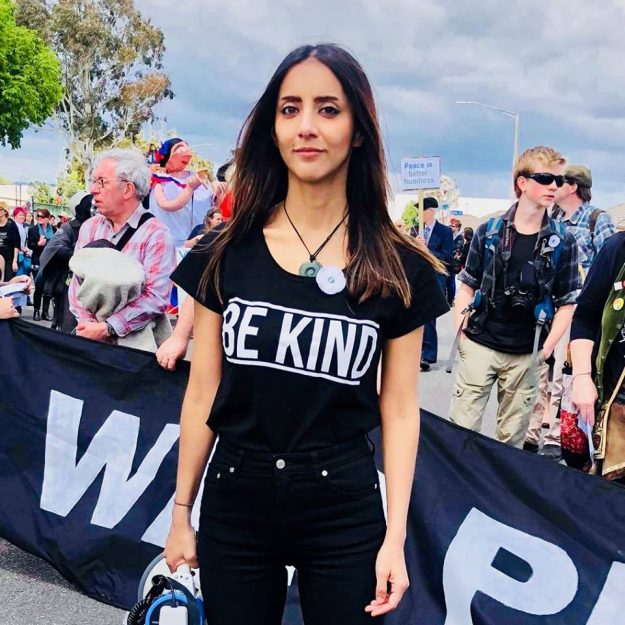 Listen to him here: David Seymour says 'the state should never punish someone for their opinion'
David received a letter demanding he apologise to Ghahraman…'signed by Labour MP Louisa Wall and National MP Jo Hayes – co-chairs of the Commonwealth Women Parliamentarians (CWP) New Zealand group…'
This group is a feminist Lobby, and its typical for Identity politics' peddlers to view most things men say as being 'Toxic' and somehow Misogynistic and somehow 'White supremacist'… and that he is 'somehow' responsible for on line threats she has received (that the Police have discovered) , when in reality what David Seymour was critical of was *her politics*, and her *Naivety* without reference to her gender , race, or creed.
In my view David Seymour's evaluation of Golriz Ghahraman is 100% accurate… she is a menace to freedom in New Zealand … yet so are most of the Mps of both sexes in parliament today… including Jacinda Ardern and Judeth Collins.
David's concerns are also shared by the US who say while they stand "with the international community in condemning terrorist and violent extremist content online," 'Will not sign Christchurch agreement to stamp out online extremism amid free speech concerns'.
"Further, we maintain that the best tool to defeat terrorist speech is productive speech, and thus we emphasise the importance of promoting credible, alternative narratives as the primary means by which we can defeat terrorist messaging."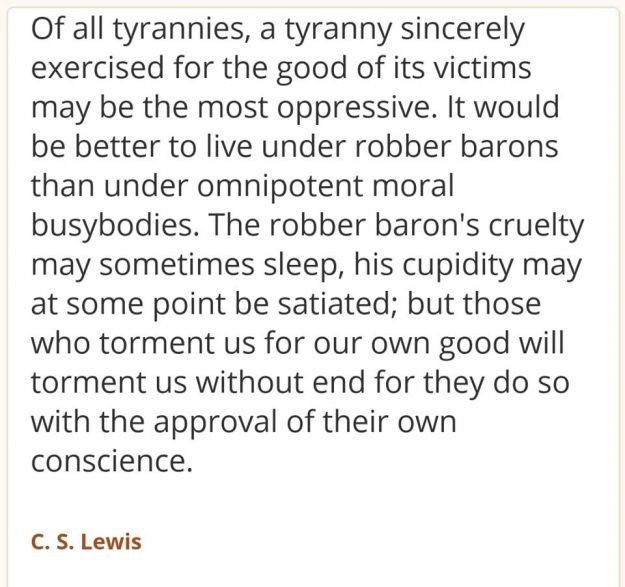 Stuff put out an article by Donna Miles- 'Why not rebut Ghahraman's arguments, rather than label her a menace?
This was an absolutely farcical attempt to make out David Seymour was islamiphobic, and that he had no argument of substance to rebut Ghahraman, when in fact Seymour was right to list Free speech as the vanguard of a free society, and that it has been the first thing attacked by all the monstrous tyrannies of history… and that it was on this basis of her Push for Hate speech laws that will suppress free speech he labeled her as naive and dangerous.
he was being interviewed at the time about his views on Jacinda ardern's 'Christchurch Call' to censor the internet
Miles saying Seymour comments were 'Dehumanising' is just socialist trite!
Its plain Free speech… and when Ghahraman joined parliament she should expect to have her policies scrutinized and to face hard criticism, esp from political opponents, and that she must respect free speech, yet this Gang of irate woman want to Bully Seymour into retracting a Statement of fact… that needs to kept a matter of Record…. and it is evident that these woman seek to equate his comments with 'incitement to violence'… a most dangerous equivocation that Seymour rightly rejects. "When asked on Tuesday if he felt responsible for the increase in threats made against Ghahraman, Seymour said: "No, I'm not responsible."
Which is absolutely correct.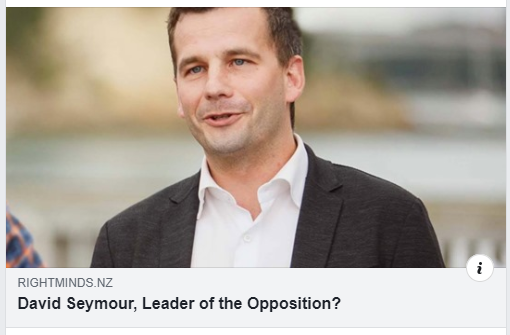 That Miles has so construed what David said to be 'Islamiphobia', and labeled it 'Dehumainsing' demonstraights how 'Critisism of socialist activities and politics will be twisted into 'Hate speech'.
It proves the treatment he is experiencing is a vindication of his claim that *Freedom is under threat*, esp *Free speech* by Politicians like Ghahraman and Socialists who seek to write 'hate speech laws' that insert 'Identity Politics' into legislation to virtually outlaw criticism of Islam, of Transgenderism being socially engineered into schools, etc and we see this the way Leftists like Andrew Little have come up with a political ploy to claim 'there are gaps in current legislation outlawing threats to 'certain groups ' …. which any adult knows is an absolute falsehood… and that currently it is illegal to threaten violence to anyone… *The laws being *universally applicable* without having to enunciate all the various groups into which New Zealanders may be arbitrarily collectivised by those who pedal 'Identity politics!
This is an example of how dishonest Lefty socialists are and how they conspire to get their oppressive Nanny state politics made law… at the expense of freedom.
It shows their utter contempt for the principle that the law… as Lady Justice is supposed to be *blindfolded*… ie not interested in *the sex* *the race* *The religion* *the wealth or social status* of those brought before her.
She carries *just scales*… that weighs the matters Objectively… impartially… without emotional bias… one law for all.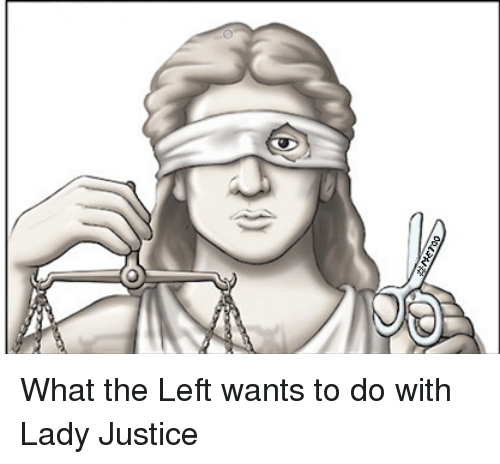 Yet Socialists want Lady Justice to remove her blindfold and see that Big Bad White He-Devil David Seymour is 'Threatening the Feelings' of wee oppressed little cute precious flower Golriz Gharaman … and to grant Ghahraman special protection… just for being a Girl and a migrant… and to pass a judgement on Seymour because he is a White man… irrespective of the objective facts that David was in no way threatening Ghahraman, or being sexist, or racist, but expressing a very important political observation that many New Zealanders like myself believe needs to be said.
Socialists want to shelter Ghahraman's Politics from critisism under the guise of her 'political identities'…. "You cant call a woman a menace to freedom"… "You cant call an Immigrant a menace to Freedom"…. ie You cant criticise *Left wing Socialist nanny state politics and agendas* … *This is where the lefts 'hate speech' laws and Identity politics is heading.
And they are doing it across the board with trying to make Vaccinations *compulsory*… trying to *Outlaw climate change denial*… trying to put the squeeze of Meat and dairy… trying to emasculate Men, etc etc.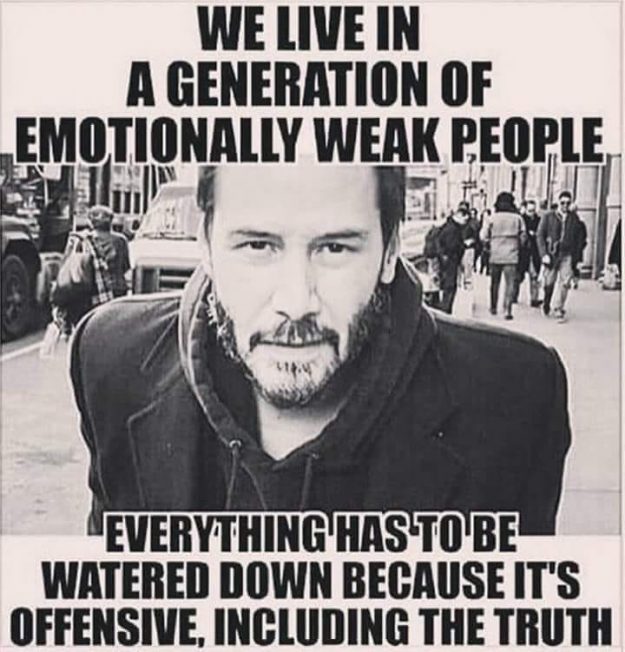 Read with a critical eye : Hole in our anti-discrimination laws must be plugged.
My critisisms of Gharaman (like Seymour's) are in no way *hateful* nor can they be in any just way be construed to be designed to incite violence against her… all such retorts do nothing to address the actual concerns David raises about her politics.
Nor does the fact that some whackos may have discussed violence against her mean we should not speak in harsh terms of her politics.
This does not provide her a shield from criticism.
Has the Police trawled through the internet to find all the threats made against all the MPs in parliament?
I would say… *No*, and i would say that *many Mps* will have had nasty threats made against them.
*I have had threats made against me* yet I have not received any special state protection!
In fact David and I are treating Ghahraman *as an equal*… which is what true 'Female emancipation' is all about… ie not pandering to so-called 'Patriarchal culture' that is supposed to treat woman as *lesser beings*.
Would the Police provide the *same level* of personal security boot as they are providing today … if she was a man?
I think not… i think the Police are pandering to the feminist agenda.
We would say the very same things if she was a man, yet it appears she, and her feminist mates are determined to insist she be treated like a hapless victim… * this is because in spite of all their 'Woman are Equal to men in every way' chanting when you look at how they function at the political level we actually see these Lefty's and feminists are the ones who think of woman as lesser beings*… Maori as lesser beings… because that is their entire modus opperandi… and virtually all their policies are attempts to skew the playing field of life to provide crutches for their Pet groups of 'perpetual victims'… who the left assume cant get through life on an equal footing… in freedom.
Feminists Roar how strong woman are yet all their politics are driven by the assumption that woman are weak.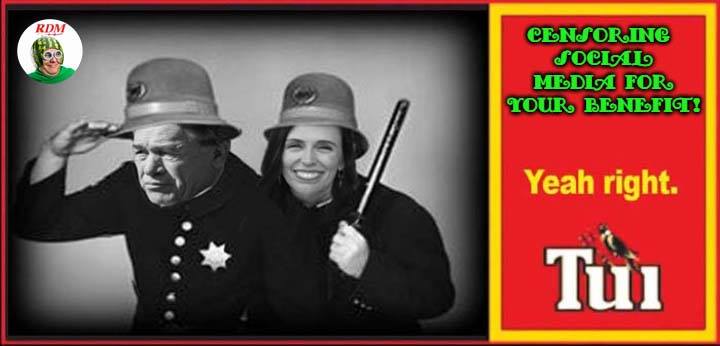 Virtually All the politics on the left are a menace to Freedom… except some support cannabis law reform… the only pro-freedom policy I can think of from their quarter.
I hope New Zealanders are waking up to all this and shift their political Loyalties away from the two Mainstream parties that are both enacting these types of cancerous Nanny state politics, and abandon The Green Party, The Maori Party, and New Zealand First, and instead Reward David Seymour for his forthright courage and principle to call out Gharaman for what she stands for and how dangerous are the Ideas she represents for Freedom in New Zealand.
David was right when he said that
Vote for Act!
Check out some of the New Parties that have sprung up, like the New Conservatives… like the Kiwi Party.
Americans had a guts full of this Woke left anti-freedom Globalist agenda when they voted for Donald Trump.
The British had a guts full of the Globalist agenda when they voted for Brexit.
Austrailians have just told the lefties where to stick all their Globalist agenda and climate change Taxes, and tyranny.
Lets hope the just backlash against all the insane Woke leftism also happens here!
Ultimately the Left want to control the Internet for their own political advantage… to shut down dissenting veiws, to guarantee them victory at elections and to socially engineer Global opinion to embrace their agenda.
This is a Machiavellian tyrannical Conspiracy on a truly Cosmic Scale… All in the name of Peace and love….
Only Evil White Men and their enslaved wenches are opposed to this fabulous 'New World'
Satan laughing spreads his wings.
Tim Wikiriwhi
Libertarian Independent.
More from Tim…
PHIL ARPS: A PORTRAIT OF A REAL ALT RIGHT NATIONALIST WHITE SUPREMACIST: COMBATING MALICIOUS LEFT WING PROPAGANDA.
WORLD WAR 3 ON THE WORLD WIDE WEB. THE CRUSHING OF FREE SPEECH IN NEW ZEALAND.
WELCOME TO THE MACHINE! I GUESS IT WONT BE LONG BEFORE I AM PUT IN JAIL FOR BREAKING NEW ZEALAND 'HATE SPEECH' LEGISLATION.
NIGHT OF THE LONG KNIVES: SJWS RUNNING THE INTERNET ARE SILENCING CRITICS AND SYSTEMATICALLY UNDERMINING FREE AND FAIR ELECTIONS ON A GLOBAL SCALE