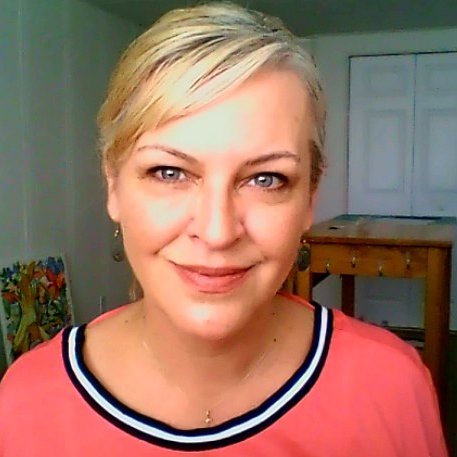 Amazing Polly.
I have posted the two 'Amazing Polly' videos that I have watched and she is as sharp as a knife!
We can be sure that at some point in the future she will be targeted for de-platforming and internet ghosting so I have included some of the alternative sites where she has set up in preparation for this inevitable censorship she will face.
Polly's video 'Censoring Opposition to Censorship' is under attack by SJWs… eg… here.
And the Alt-Left are psychopathic… they are Trolling the Internet trying to get any critics of their ideology and Political agenda Banned/ De-platformed, etc.
On that note I will also add the fact that I have set myself up on MeWe here in anticipation of the high probability that I will probably loose my page on facebook, due to Political prejudices and Censorship, and that this Blog may also get blacklisted.
Published on 6 Jun 2019
Globalist politicians are ERASING testimony and holding semi-secret hearings. They are holding sham hearings where they don't let people speak and the erase testimony that contradicts their objectives.
This is a dystopia. MORE…
paypal for contributions: https://paypal.me/PollyStGeorge
Amazing Polly on Bitchute: https://www.bitchute.com/channel/99Fr…
Twitter: https://twitter.com/99freemind
One very important point to appreciate in the video above that I want to discuss here is how in a Canadian Free Speech hearing, was how a hand picked Muslim 'hate speech law proponent' was allowed to present his very dishonest opinions about Alexandre Bissonnette who shot six members of a Quebec City mosque in 2017, and The Christchurch Anti-Muslim terrorist Brenton Tarrant saying these killers were 'Pro-Conservative'.
This slant was correctly rebutted by Canadian Conservative party MP Michael Cooper who labeled this testimony Slanderous and defamatory … lacking in credibility… and then went on to prove that Tarrant was opposed conservatism by quoting from Tarrants own Manifesto (that is conveniently banned in New Zealand under threats of Jail) in which Tarrent expressly states that he rejects conservatism and that the closest Political system to which he subscribes is *Communist China!*
This clearly marks Tarrant *as a LEFTIST*
And the very fact that there is a murderously dangerous anti-muslim Alt-Left is a fact that the left are desperate to keep from the Public mind.
The left seeks to deceive the public into thinking that only the so-called 'Alt right' are 'islamiphobic' and so by default any so-called 'anti-Muslim activities' *can all be blamed on Alt right extremism*… this is why they lump conservatives with Nazis.
Yet the truth is The Leftist Atheist Communist China is Ruthlessly oppressing Muslims in China… It may indeed be the most anti-muslim government on Earth!
Yet we dont hear so much of a peep out of Our Lefty Government who will Bag the US and Trump all day long, yet who are terrified stupid of offending Beijing and also do not wish to advertise the fact the Left wing has its share of vicious Islamiphobia of the sort Lauded by The Christchurch Terrorist.
Lets not forget that in 2008 Ardern was elected President of the International Union of Socialist Youth.
Leftists and the UN are also notorious Anti-Israel Anti-Semites.
What is also absolutely abhorrent about this Canadian Hearing is how MP Michael Coopers testimony and use of Tarrants manifesto was met with outrage and has been sort to be deleted from Public record!
*Censoring the truth… Doctoring the Public record… and in effect Re-writing history to suit their own desires!*
This stuff is why Free speech Advocates are saying we are now living in the Orwellian Universe of 1984.
And we New Zealanders can be sure this same suppression of the facts cover up, will define the trial of Brenton Tarrant, and that what we the public will get to see and hear will only be a narrative constructed to present Events the way the Government wants you to swallow as fact.
It will be propaganda… not the truth.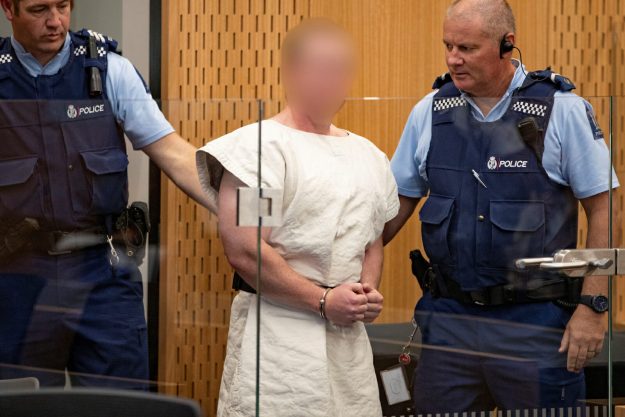 The Idea that banning Tarrant's manifesto 'The Great Replacement' is somehow to prevent 'copy cat' crimes is totally bogus!
The real reason is because the Government wants to control *all information*… your thoughts… and as we have seen for this video the manifesto contains this terrorists political views that are very inconvenient and contradictory of the governments Narrative.
We are in the middle of an Information war… The battlefield is domination of the Public mind.
We live in such frightening times that just by talking about these matters and individuals, Thinkers and writers like myself could find ourselves being targeted and intimidated by the Police who will look for any pretext by which they can arrest us, prosecute us, put legal Gags on us, and shut down our Blogs and social media presence.
Just by daring to express our personal opinions and critisise what the government is doing we will be flagged as 'Dangerous'… 'Alt Right'… etc with all the Ugly connotations tat those terms carry… Racists… Islamiphobes… etc… and when the Authorities think of a person in such terms it is very easy to abuse them, violate their rights … without conscience… indeed to joke about it… and take pride in it… and thats precisely how the persecution of the Jews was carried on in Nazi Germany.
The German police thought of the Jews as Dangerous traitors and Subversives to the National weal… vermin who *deserved* to be oppressed by the State.
So who really are the haters???
In my view the Spirit of Official persecution is Satanic… and we see this oppressive anti- Freedom Spirit is now running rampant all across western civilisation.
What sort of world are we bequeathing to our children?
I will not remain silent and Complicit!
I will raise my voice in protest for their sake!
Tim Wikiriwhi
Christian Libertarian.
New Zealand.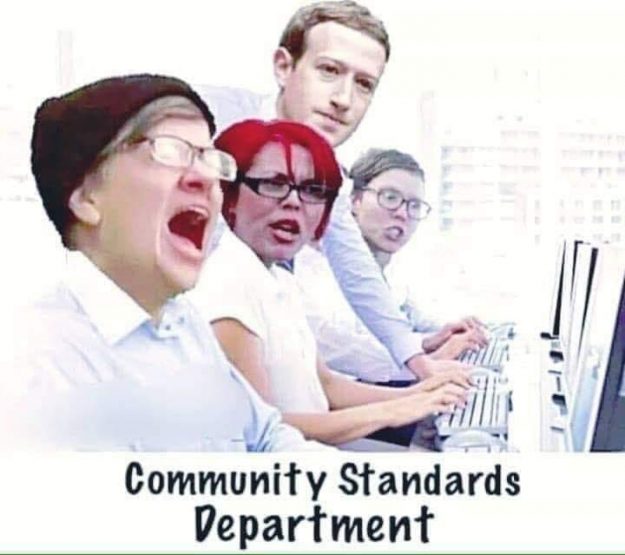 More from Tim….
ITS TIME FOR THE FREEDOM MOVEMENT TO LIBERATE THEMSELVES FROM FACEBOOK… GET THE PARTY STARTED OVER ON ME WE!
FACEBOOK IS WAGING A WAR ON INFORMATION.
FCAKEBOOK TRANSGENDER PREJUDICE NOT FUNNY.
IMO GREEN MP GOLRIZ GHAHRAMAN IS A MENACE TO FREEDOM. DAVID SEYMOUR SHOULD NEVER APOLOGISE FOR CALLING HER OUT.
PHIL ARPS: A PORTRAIT OF A REAL ALT RIGHT NATIONALIST WHITE SUPREMACIST: COMBATING MALICIOUS LEFT WING PROPAGANDA.
WORLD WAR 3 ON THE WORLD WIDE WEB. THE CRUSHING OF FREE SPEECH IN NEW ZEALAND.
WELCOME TO THE MACHINE! I GUESS IT WONT BE LONG BEFORE I AM PUT IN JAIL FOR BREAKING NEW ZEALAND 'HATE SPEECH' LEGISLATION.
NIGHT OF THE LONG KNIVES: SJWS RUNNING THE INTERNET ARE SILENCING CRITICS AND SYSTEMATICALLY UNDERMINING FREE AND FAIR ELECTIONS ON A GLOBAL SCALE