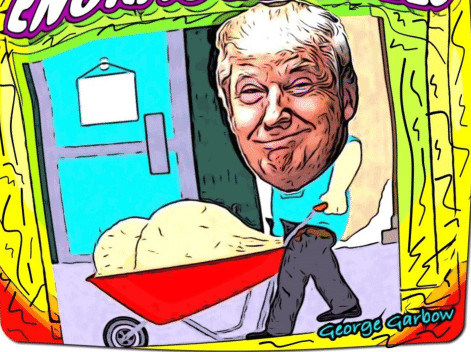 The article below which follows my commentary is very well worth reading (Or listening to on Leighton Smith Podcast 24)…. thank you Robin for sending me the link.
There is so much about this opinion piece that is weighty… esp the fact that the Left Bitch all day every day about Trumps manor when in truth he is practicing Street fighter rules… the very same 'Urban warfare' rules the left uses (yet cloak in PC Sheeps clothing) … and is beating the crap out of them!
*That is what Makes Trump Great*, and that is what the Left are crying about….
He is succeeding where preceding, Tamer, more congenial Men have utterly failed!
Appeasers, Compromisers, Sell outs, etc.
Only a Man with Gigantic Balls… and personal belief…. tenacity… would dare to pursue policies that would reverse the relentless drive of the globalist agenda on such fundamental things as Pandering to the UN, Climate change hysteria, and Mass Immigration.
And that is not Arrogance…. that is virtue.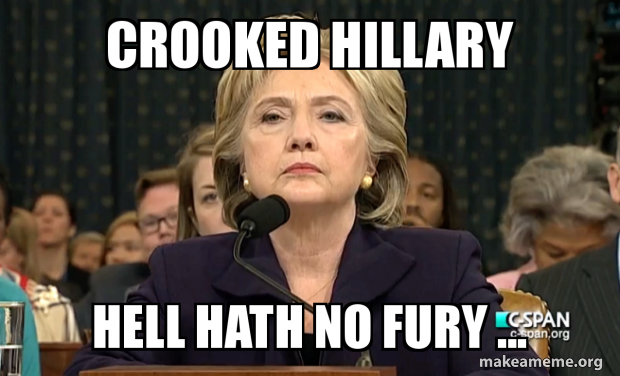 Yet it amazes me how effective the incessant little whiny bitch complaints from the Global leftists are in conning such a substantial portion of the worlds population into enmity against Trump…. not because they can articulate reasoned and nuanced criticisms… but because they are so fickle… pompous.. and childish in their thinking… habitually judging things on their exterior forms… which is why people like Barack Obama and Hillary Clinton, and Bernie Sanders find it so easy to maintain their Support.
Lefty supporters prefer the sallow end of the pond… to the degree that they 'block their ears' and refuse to listen to any argument if it emanates from a person they have been told to consider Rude, Obnoxious, Un educated, etc.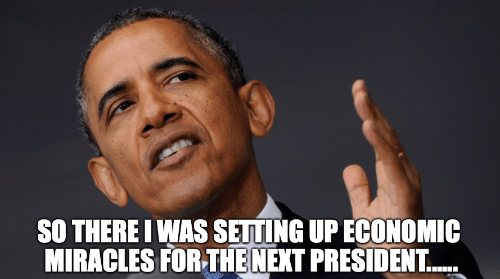 The Left's entire political platform itself is only knee deep… yet their Demagogues all are practiced at appearing ' Polite', 'Caring', etc.
That is not to say that they are are not dirty fighters… they are absolutely Corrupt… but they do their best to cloak their Malice and hate and Political Bullying under sheepish skins of defending the oppressed… and their Sheeple dont even care when *their tyrants* trample their political adversaries underfoot… they cheer!
These same idiots rank Obama as the greatest American President of all time!
We all know just how polished a Liar Barack Obama is… a master of Oratory… yet he was in my opinion *America's worst ever president!*
I would never claim *all* Liberal policies are wrong or without merit or that all the policies on the right are just, still the electioneering promises and scare tactics of Liberal Politicians know no bounds and they only need to gear their rhetoric the lower 75% demographic on the Political IQ bell curve to be formidable in the race for Power.
Fortunately it is also true that 'you cant fool all of the people all of the time' and there have been many occurrences that give reason for hope that the Lies of Liberalism and their Global Agenda can be stopped.
Many Many people are seeing through the Facade of Liberal Paternalism for the malevolent anti Freedom Tyranny that it really is.
In this Ideological struggle for power the next few years are critical.
Anyway… Read the article below and appreciate the scam the Left are Peddling when they critisise Trump for being 'Un-presidential'…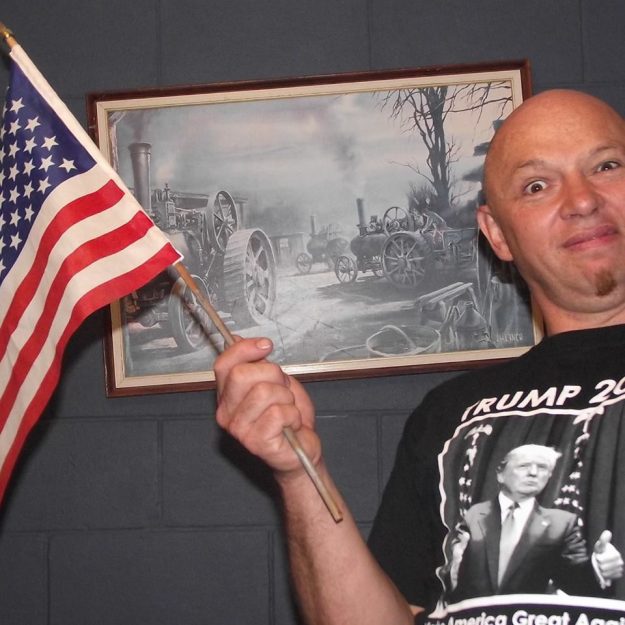 As a Libertarian I cannot call myself a Bona fide Trump supporter, as he does many things I disagree with, yet I can say with 100% certainty that I am glad he defeated Clinton, and that he is the Man of the Hour… doing far more good than wrong, and I hope he wins in 2020 …. There is no one comparative to him in stature that can do such an effective job in putting the breaks on the Left/right Global Agenda. Trumps Arrogance is his virtue!
And as an ideological 'Street fighting' Non-PC activist myself, When I watch Trump I see a great man *who really does care* for his people, and for what is right… He's genuine… he does not pull his punches… In Trump I see a kindred spirit.
Despite his failings (and there are many)…I like him… and watching as things have unfolded I have modified some of my own views… I was very critical of Trump when he was running for election.
Yet he has grown in my respect.
Fighting the Politically correctness that shields the evils and Tyranny of Lefty Liberalism, I know what its like to be down in the trenches getting dirty… Ideologically fighting the Zombies… hand to hand.
It is easy for adversaries to label me a crackpot or a 'Savage'… or 'an apologist for the Far right'.
I used to be quite concerned about such Ad hominem slander. yet now I realise that if you are going to fight the good fight, and not shy away from contentious issues simply to out of fear of being labeled 'far right'.. that such cowardice is a victory for those who seek to silence your voice.
In reality *If you are not being singled out for slander by the left… I question your effectiveness!
Understand how the left Operate… Because their Agenda is Globalist one world government. they are doing what they have become masters at doing… 'Ideological equivocations'… using the term 'Nationalist' to mean 'Alt right' racist, when in reality the new Nationalist movements are *Anti globalist* Patriots fighting for their own sovereignty, and Cultures against the Manufactured insidious planned destruction and centralisation of power by Lefty globalist traitors.
Read: PHIL ARPS: A PORTRAIT OF A REAL ALT RIGHT NATIONALIST WHITE SUPREMACIST: COMBATING MALICIOUS LEFT WING PROPAGANDA.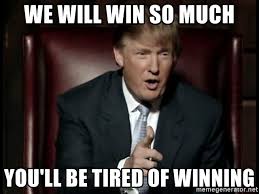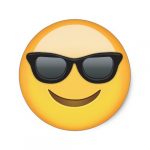 One final comment… on Evan's paragraph below… from Leighton Smith
'…Saul Alinsky's "Rules for Radicals" is a book so essential to the liberals' war against America that it was the playbook for the entire Obama administration and the subject of Hillary Clinton's senior thesis…'
Leighton remarks that Saul Alinsky dedicated his book 'Rules for radicals… to Satan.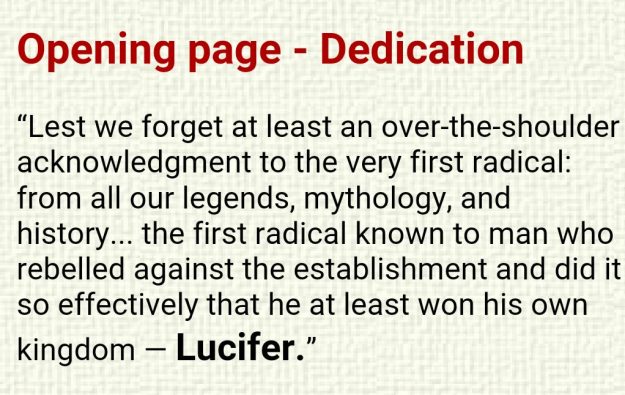 Read: My Turn: Evan Sayet: Trump may be crass, but he fights….
Copy and Pasted below from here only out of fear that it may get wiped… please go to that link to read the article…
Tim Wikiriwhi
Christian Libertarian.
New Zealand.
7=18-19 Update: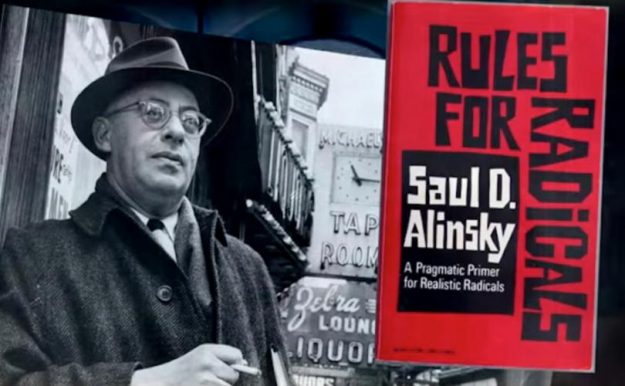 My Turn: Evan Sayet: Trump may be crass, but he fights….
My leftist friends (as well as many ardent #NeverTrumpers) constantly ask me if I'm not bothered by Donald Trump's lack of decorum. They ask if I don't think his tweets are "beneath the dignity of the office." Here's my answer:
There could not have been a man of more quiet dignity than George W. Bush as he suffered the outrageous lies and politically motivated hatreds that undermined his presidency. Could there be another human being on this earth who so desperately prized "collegiality" as John McCain? Has there been a nicer human being ever than Mitt Romney? And the results were always the same.
This is because, while we were playing by the rules of dignity, collegiality and propriety, the left has been, for the past 60 years, engaged in a knife fight where the only rules are those of Saul Alinsky and the Chicago mob.
I don't find anything "dignified," "collegial" or "proper" about lying, as Obama did, about what went down on the streets of Ferguson, Mo., or lying about the deaths of four Americans in Benghazi and imprisoning an innocent filmmaker to cover your tracks. I don't see anything "statesmanlike" in weaponizing the Internal Revenue Service to destroy your political opponents and stifle any dissent.
But while the left has been taking a knife to anyone who stands in its way, the right has continued to act with dignity, collegiality and propriety.
With Donald Trump, this all has come to an end. Trump is America's first wartime president in the Culture War.
During wartime, things like "dignity" and "collegiality" simply aren't the most essential qualities one looks for in their warriors. Ulysses Grant was a drinker whose behavior in peacetime might well have seen him drummed out of the Army for conduct unbecoming. Had Abraham Lincoln applied the peacetime rules of propriety and booted Grant, the Democrats might well still be holding their slaves today. Lincoln rightly recognized that, explaining to Grant's critics: "I cannot spare this man. He fights."
Trump is fighting. And not only is he fighting, he's defeating the left using its own tactics.
Saul Alinsky's "Rules for Radicals" is a book so essential to the liberals' war against America that it was the playbook for the entire Obama administration and the subject of Hillary Clinton's senior thesis.
Trump's tweets may seem rash and unconsidered but, in reality, he is doing exactly what Alinsky suggested his followers do.
First, Trump isolated CNN. He made it personal. Then, just as Alinsky suggests, he employed ridicule, which Alinsky described as "the most powerful weapon of all."
He has left CNN and its friends with two options: report the news accurately, or ratchet up the propaganda.
The problem is that, if they were to start honestly reporting the news, that would be the end of the Democratic Party they serve. It is nothing but the incessant use of fake news (i.e., propaganda) that keeps the left alive.
Imagine, for example, if CNN et al. had honestly and accurately conveyed the evils of the Obama administration's weaponizing of the IRS to against its political opponents or his running of guns to the Mexican cartels or the truth about the murder of Ambassador Christopher Stevens and the Obama administration's cover-up.
This leaves them no other option but to ratchet up the fake news, conjuring up the next "nothing burger" and devoting 24 hours a day to hysterical rants about how it's "worse than Nixon."
As they become more hysterical, they become more obvious. Each new effort only makes it more clear to any objective observer that Trump is and always has been right about the fake news media.
Do I wish we lived in a time when our president could be "collegial" and "dignified" and "proper"? Of course I do. These aren't those times. This is war.
So, say anything you want about this president. I get it. He can be vulgar, he can be crude, he can be undignified at times. I don't care. I can't spare this man. He fights.
Evan Sayet (contactevansayet@gmail.com) is the author of "The KinderGarden of Eden: How The Modern Liberal Thinks." A longer version originally appeared on townhall.com.
*******
More from Tim…
LIBERTARIAN OPPOSITION TO THE GLOBALIST AGENDA OF MASS IMMIGRATION.
NIGHT OF THE LONG KNIVES: SJWS RUNNING THE INTERNET ARE SILENCING CRITICS AND SYSTEMATICALLY UNDERMINING FREE AND FAIR ELECTIONS ON A GLOBAL SCALE
IMO GREEN MP GOLRIZ GHAHRAMAN IS A MENACE TO FREEDOM. DAVID SEYMOUR SHOULD NEVER APOLOGISE FOR CALLING HER OUT.
ITS TIME FOR THE FREEDOM MOVEMENT TO LIBERATE THEMSELVES FROM FACEBOOK… GET THE PARTY STARTED OVER ON ME WE!
WORLD WAR 3 ON THE WORLD WIDE WEB. THE CRUSHING OF FREE SPEECH IN NEW ZEALAND.
Amazing Polly….
CANADA'S AMAZING POLLY: CENSORING OPPOSITION TO CENSORSHIP. (MUST WATCH!)
BitChute FULL: PROJECT VERITAS GOOGLE INSIDER & HIDDEN CAM RE UPLOAD