To Be Edited.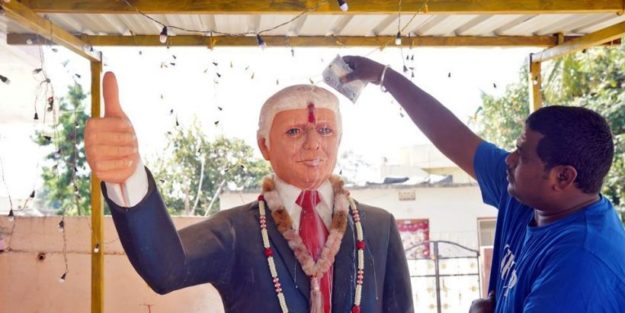 'God is not the Author of Confusion' 1Cor 14vs33.
Why then does confusion reign?
Reference : Situation Update, Feb. 10th – How America ends: Mass mental poisoning triggers tipping point of collapse
As I started reading the above article I was massively impressed…
"(Natural News) America as we know it is over. President Trump is the last president of the United States of America. Fake president Joe Biden wasn't elected by the people and isn't a real president, so his fake regime doesn't count.
Beyond all the politics and cyber warfare and criminal vote fraud carried out by Democrats, what is the real root cause of the fall of America? As I explain in today's podcast, it really comes down to mass mental illness.
Over half the people in America are mentally poisoned to the point of clinical insanity, and it is these people who attempt to run the government, the fake news outlets, the CDC and public schools, all like some twisted scene out of Idiocracy where even the Secretary of Education is a complete moron.
We've already passed the Idiocracy tipping point in America, of course. Fake White House press secretary Jen Psaki is a moron. Fake president Joe Biden has advanced dementia. None of the Democrats in the U.S. Senate can recognize reality anymore, and they function almost entirely as brainwashed bio-puppets who do whatever they're told. (Which is what NPCs do, of course.) Meanwhile, the people who voted for Biden suffer from the mental illness / cult brainwashing of "progressivism" which is rooted in irrationality, learned hatred and denial of reality…"
The first 300 words were 100% on point about the mass delusion and idiocy that has taken over…. But then I ready the bullet point list of what the Author thought was the source of the grand delusions… and my heart dropped.
The list is itself Whack… and an example of Mass delusion of the equal opposite type… the grand delusions that unfortunately have proliferated within the Pro-Trump camp!
The Article continues….
"… But what caused all this mass mental illness? It's not difficult to identify the vectors of the poisoning:
5G exposure
Toxic vaccines that attack human neurology
Brain-damaging pharmaceuticals such as antidepressants
Heavy metals in the food supply
Glyphosate herbicide exposure, which is now known to cause mass mental illness
Covid bioweapons exposure, now documented to cause mental illness in 33% of survivors
Fire retardant exposure, which is known to cause antisocial, violent behavior
Journo-terrorism (psychology terrorism by the media)
Fluoride in the public water supply
Mass media brainwashing and subliminal messaging like what you see in every Super Bowl halt-time demon cult worship theater event
Widespread nutritional deficiencies caused by the processed food industry
When you put all this together, you realize that a majority of Americans are now cognitively poisoned beyond the point of rationality…"
OH MY GOD!!
Wake TF Up People!
5G and Vaccines are symptomatic of the Grand evil Agenda but *are not* the source of the delusions!
5G is part of their All seeing eye… Global surveillance State.
Compulsory Vaccinations is about the end of personal bodily autonomy.
For these reasons there is good cause to be alarmed… not because they are cause of humanities freefall into insanity!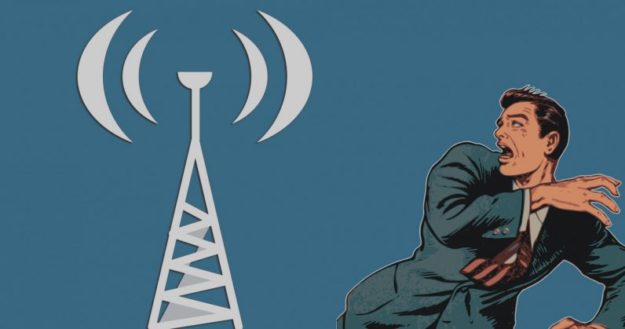 I realise that 'Natural News' does not represent 'orthodoxy' in the freedom/ anti-globalist movement, yet this article serves to illustrate important disfunctions that are hobbling the Freedom Campaign, and causing the movement to appear like Mad house.
This confusion in our ranks works in favour of the enemies of freedom.
Satan Laughing spreads his wings.
The true source of the delusions Zombifying the world is primarily Ideological…. A massive body of Lies have been heavily propagandised upon the populations of the world by the super Wealthy Technocrats and Politically Powerful aided and abetted by myriads of soul-less fanatical minions.
This has been a long long game that has now reached the final quarter while Freedom Advocates about the globe wallow in disarray… half infected by the delusions themselves and whose ranks have been infected by ridiculous conspiracies such as the Q movement… Trump worship… etc.
I like Trump. I believe he was a great President for our troubled times… yet he is not Jesus Christ!
And you do Donald Trump a huge disservice by thinking of him that way… loading the responsibility for saving America on his shoulders!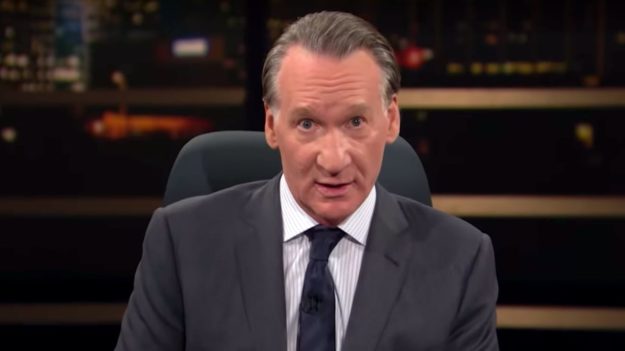 The truth about what I am saying was highlighted recently by Leftist Spokesman to the Masses Bill Maher when he called the 'Capitol Riot' 'a faith based initiative' and cited both the Q Annon cult and 'Christian Nationalism' as being the ideological bents underpinning the mindset of those who refuse to accept the US election results as being legitimate.
Read: Bill Maher calls Capitol riot a 'faith-based initiative,' QAnon a fundamentalist Christian movement
He said … "The events of January 6 were a faith-based initiative and Trumpism is a Christian nationalist movement that believes (former President Donald) Trump was literally sent from Heaven to save them," said the 65-year-old Maher, an outspoken atheist who frequently criticizes organized religion.
Again… It would be dishonest to suggest that such wild claims about 'Trumps Divine Mission' are representative of the views of all 'Fundamental Christians' and yet what Bill Maher is saying is not without substance because most of us who are informed have witnessed this psychosis as being a real cringe worthy phenomena that has infected a section of the 'Pro-Trump' camp, and as such Bill Maher ought not to be reviled for pointing out such an embarrassing truth.
Bill is giving these Pro-Trump 'fanatics' a mirror to perceive why so many atheists like himself view religion as a dangerous source of uncivilised mayhem and chaos.
Christians ought to take cognizance of this, and appreciate the truthfulness of it.
Religious fanaticism that undergirds riotous civil unrest truly is an abhorrent evil… not endorsed by the love or grace of God!
He comments also show why ultimately the basis for the Freedom movement must be framed in *impartial secular terms*.
This Truth is what the Protestant Reformation and the Enlightenment bequeathed to humanity and is the source of Freedom in Western Civilisation.
Maintaining a separation of Church and State.
I know that saying that will cause many Christians to get their knickers all up in a bunch… but that is simply because they wrongfully interpret the term 'secular' to mean 'Atheist'.
It does not mean that at all.
It means *Reason based*… Arts, sciences, ethics etc that stand on the merits of their own truthfulness and internal consistency, and thus ought to be acceptable to Atheist and Theist alike.
Such as 'A square is a polygon with 4 equal sides and 4 equal angles.'.
That is a secular truth… not an 'atheist' truth simply because there are no references to God in it.
Likewise Christians do well to frame their political ideals in terms that can stand upon their own merit thus making them palatable to non-Christians and demonstrating Christians need not be religious fanatics, and are capable if peaceful coexistence with others on reasonable reciprocal terms.
Don't get me wrong… I am not saying Christians don't have a right talk about the political state of the world in context to their own views.
I do it all the time and am doing so in this blog post.
I am saying however that the near 'Trump-worship' by Christians prior to the last election was shameful and brings Christianity and Trump's own movement into disrepute.
They ought to have maintained their vocal support for him because of the principles of Freedom and justice he stood for… not because of quazi-religious Drama.
The Pastors who have fermented this Cult should be ashamed of themselves.
They give the enemies of Christianity and Freedom grounds upon which to justify the suppression of our free speech and values!
They ought to have walked a more nuanced line… which is what I am attempting to do here and now.
I admit it is difficult… and prone to misinterpretation at every bend.
Read: THE CHRISTIAN FELLOWSHIP IS A VOLUNTARY PRIVATE SOCIETY, NOT A THEOCRATIC POLITICAL MOVEMENT.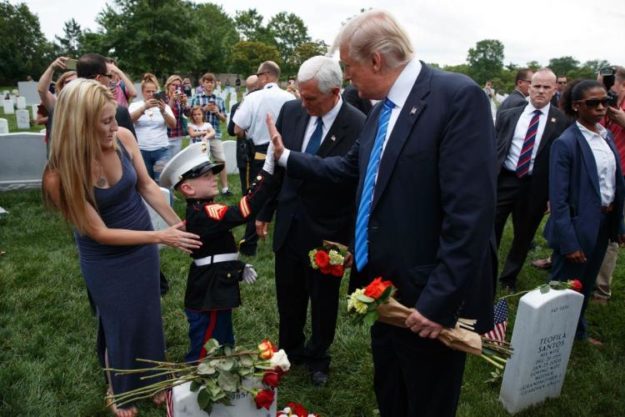 I am a Christian Libertarian.
Donald Trump is a Conservative.
To me Biden really is an absolute Minion of Satan.
With respect to their ideals and agendas, and the situation the world finds itself in and by my doing my own Math though Donald Trump is far from perfect… I choose to ride the Trump Train!
The Ideological war the Socialist Globalist are waging against Freedom is being fought on many fronts.
Trump is a Good Man, and as President fought against them on most of the important theatres (but not all) and because Christians like myself recognise the Socialist New World Order as being nothing less than the Rise of the Antichrist system, it is easy to see how many Christian have therefore translate these facts into 'a Holy war for the souls of humanity against enslavement to the Devil'.
They are not wrong about that.
Yet still that does *not make Trump God's Divine savior of Humanity and America*!
It makes him simply the best Democratic Choice… according to our values and ideal.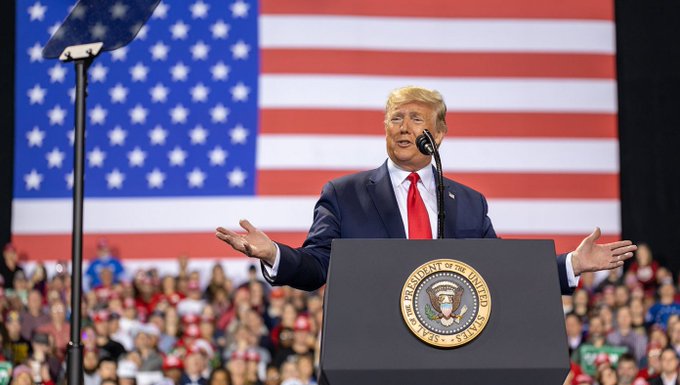 His Brash personality was in fact well suited to deal with the endless dung throwing monkeys who assailed him all day long for daring to steer America in the opposite direction to their Globalist Scheme. He was impervious to their rancor and so remained steadfast in his resolve!
Few men could have done that… and underneath he has a good honest heart.
He was and still remains simultaneously the most despised, and most admired man on the planet today.
Read about that here: TRUMP'S ARROGANCE IS HIS VIRTUE: MY TURN: EVAN SAYET: TRUMP MAY BE CRASS, BUT HE FIGHTS
By standing against the Globalist Tyrannical Agenda Trump is on the side of Liberty, including Religious Liberty, Freedom lovers and Christians ought rightly to stand behind him and that is their Democratic right to do so… yet… and this is the difficult part to clearly delineate… Christians ought never to have confounded the justness of the cause for freedom with 'Leader worship'… turning a popular democratic movement into some sort of Cult. yet that is what many have done.
I guess this is one of the traps of modern politics whereby leaders are assumed to be the embodiment of the Politics their party expounds.
It is a trap that ought to be avoided at all costs.
Socialist Leaders love to propagate such mindless Idolatry. No better example can be given that our own Jacinda Ardern.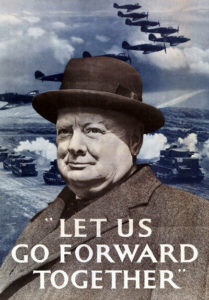 The Freedom of Western civilization has hung in the balance several times in the recent past, requiring great leadership and heavy sacrifices to save.
Most notably from the Nazi and Communist threats.
Was Churchill perfect?
No, but only an ideological fool would have allowed Churchills 'imperfections to be grounds enough to withhold support for Britain in the war against the Nazis and The Yellow peril.
Supporting leaders at such times is not an endorsement of their every move, but of the cause they are championing.
Is the cause fundamentally just? If so… then support it!
This being so those who claim to love liberty yet choose not to support Trump because of their personal dislike to his eccentric personality or foibles are demonstrably betraying the cause of Freedom!
Trump derangement syndrome is a disease of the mind.
That so many so-called freedom lovers have been so infected as to cheer that Biden won is an outrage!
Though the type of struggle has changed, the Crisis of Hitler's hordes posed to our way of life was as dire as what we are currently facing today… Hitler appeared the personification of the Antichrist to Freedom lovers of his day.
Still, looking back we can appreciate how foolish it would be to elevate Churchill to quazi-Divine Stature.
Trump and Churchill were Men of their hour.
Trump Derangement syndrome and Trump Hero worship are equal follies.
We are called by the Apostle Paul … " I exhort therefore, that, first of all, supplications, prayers, intercessions, and giving of thanks, be made for all men; For kings, and for all that are in authority; that we may lead a quiet and peaceable life in all godliness and honesty."
Yet we must refrain from 'Hero-worship'.
Conservative America is far from being the true 'Land of the Free', yet compared to the Socialist Hell that the Democrats are attempting to set up 'Conservative America' is still a bastion of light in the world.
Trump is no saint. He has many flaws… yet still I hold him to be… by comparative standards… a Good man and his cause is just… because he fights for Freedom and Constitutional rights, for all.
That I believe is a healthy and just evaluation of Trump… no less… no more.
Biden, Ardern, Macron, Trudeau, Gates, Zuckerberg, Schwab, etc are all unwittingly in league with Beelzebub!
I believe that to be a fair evaluation of them also because they are working to destroy individual liberty and rights and set up a Totalitarian Global tyranny!
Despite Atheist credulity the indisputable fact is the eventual establishment of the One World Tyranny of the AntiChrist has all been prophesied.
It shall come to pass… we just don't know when.
The Bible also says that with the rise of the Antichrist strong delusions would come and that the world will fall under his sway.
I do believe it will happen *when we human beings allow it to happen*… ie with the abandonment of the Christian faith, and when apathy sets in and Virtue is hard to find… then our society shall reap the reward of the abandonment of the values that underpinned the rise of Freedom in Western civilisation… the morals.. the ethics… we will have become feeble and weak… and the powers of darkness will know their time is at hand.
It has been said that for all it's faults at least under democracy populations get the government they deserve.
Perhaps we deserve to loose the blessings we have enjoyed to such a large extent over the past 100 years.
'The Greatest generation' were prepared to run into Nazi Machine gun fire to halt the antichrist of their day… and by God's grace they prevailed.
The type of Warfare today is far different… yet I fear that we today do not have the mettle required to face the evils of our times.
We don't seem to be able to rally together for the cause.
Are we that accursed generation upon whom freedom, Righteousness, and truth will finally slip away?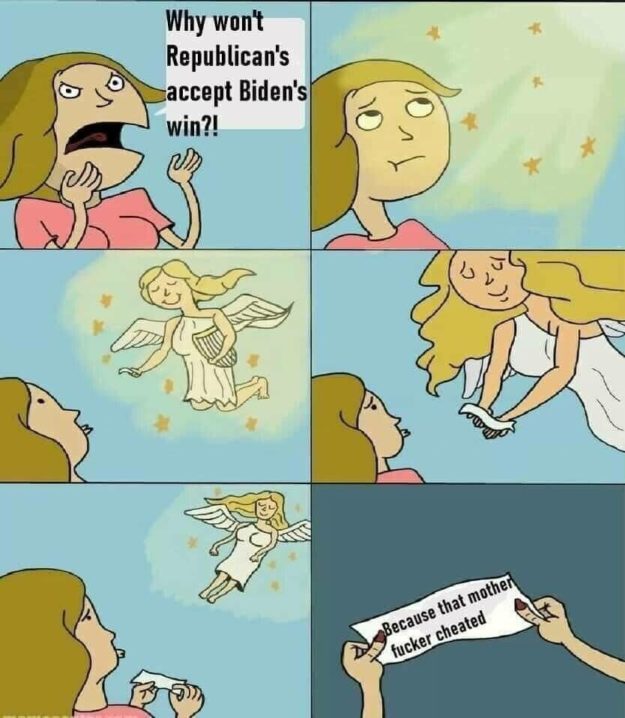 Is the Sun setting on Western democracy?
Now it appears that Democracy itself has fallen!
How many elections about the globe in the past ten years have been defrauded by the Globalists?
How Many of their vile and treasonous minions have been installed and maintained in power to sell out their individual nations to the New World Order and 'The Great reset?'.
I believe the last General election here in New Zealand was defrauded. Read about that here: VERY VERY SUSPECT ELECTION RESULTS FOR THE SOUTH ISLAND.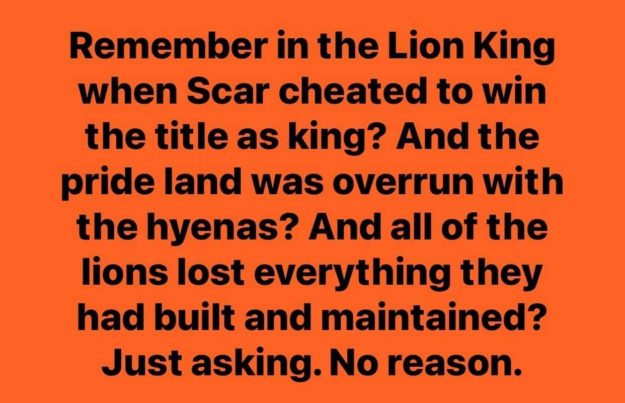 We freedom advocates knew the situation was bad, yet just how deep the Machiavellian Soros Inc infiltration of the system was still took most of us by surprise.
Not only has the years of propagating the fantastic lies about Climate change, Covid 19, 'White Nationalism, corroded the minds of the politicians of the world, It also appears Soros Inc used more direct mean to corrupt major players in Trumps own Camp…. Judases.
How did the Soros/Democrat Cabal get to Bill Barr?
What was his 'motivation' to play such a double crossing snake in the grass betrayal of Donald Trump?
In my mind nobody come close to having stuck their knife into Donald Trumps back deeper and twisted it more than he.
Everything points to him being Blackmailed.
Had he fallen into some trap by which Soros Inc had some unspeakable dirt on him?
Or was he or his loved ones threatened by some powerful entities that caused him to break?
Time will tell us why, yet for now it is a complete mystery.
We can only despair how Barr slow walked every big case that came past his desk that could have absolutely decimated the Democrat party… Monumental evidence against Hillary Clinton… Monumental evidence against the Biden crime family… and because of his treason the media of the world were able to ignore the Truth too… and continue to sell the false narrative that it was the Trump administration that was corrupt… not the Dems.
That so many people who should know better… people who claim to support freedom against Socialism *accept all the lies about Trump, and that Sleepy Corrupt Joe Biden won the election fair and square just goes to show the Diabolical Sway and success the relentless Globalist propaganda Campaign has been.
Soros admitted Trump was 'Enemy number one' in his ambitions to establish the one world order, yet spoke with calm certainty that Trumps time would be short lived and that he would be gone at the next election.
How could he be so certain?
Because he made it a priority to corrupt the Electoral system of the US… and elsewhere… like New Zealand.
Why did the Supreme Court refuse to hear the evidence for Election Fraud?
The claim that the Texas case 'had no standing' to my mind is absolute bunk!
Texas has no business with regards to other States independent election of their own representatives, yet how they conduct their election for the Presidency is a Federal matter, and therefore of vital importance to all States… and it is without question Georgia, Michigan, Pennsylvania and Wisconsin all practiced 'illegal' and highly suspicious election anomalies!
You have to have rocks for brains to believe the FBI statement that the 2020 Election was 'Fraud Free'.
The scale of this Fraud is mind boggling!
It surely ranks up there with the greatest of all time such as the Climate change Fraud, The Evolution Fraud.
Hitler said the greater the lie, the more people will believe it…. and I guess the reason this is true is because sometimes the truth is hard to believe.
The Stealing of the US Elections does mark the point where the Battle for freedom has clearly tipped against us, and so if we are to ever get back to a semblance of freedom and sanity it will demand freedom lovers and Christians must be prepared to bear a far heavier burden than ever before and risk far heavier persecution by the Corrupt State … all with the support of the Children of the Damned… the brainwashed zombie hordes.
Are any of the so-called freedom lovers and Christians prepared to put aside petty differences and unite, and stand up together and hazard their very lives and property for the sake of Freedom for their Children… or will they remain impotent and at variance with each other?
I fear those who know what is going on are too cowardly… to weighed down with the cares of this world… to bravely resist the Beast.
Maybe this really is the End?
666.
We could still turn back the tide yet it will now take *Massive commitment* to our ideals and beliefs… All backed up by Mass Peaceful demonstrations. And literally Millions of individual acts of public peaceful protest around the globe.
I am afraid the hour is late and our situation dire.
The Globalists now control the Armies, the Police forces, the Courts, of Western Civilisation.
We can expect the ongoing confiscation of Firearms to accelerate and the eventual nullification of the second amendment… probably by stealth… rubberstamped by corrupt courts.
Treasonous Globalist parliamentarians have already circumvented due processes and safeguards to write the legislation to round up anyone who talks about Armed resistance… Freedom fighters being deemed to be 'Dangerous Radicals'… terrorists even.
How far have our societies fallen in such a short time… and will continue to fall unless bold principled resistance is taken!
We are fast approaching China-like tyranny and suppression of all dissent.
We now have to be willing to risk Jail time, risk being assaulted and even Death from fanatical Woke hordes… for freedom and truths sake… all the while maintaining the high ground and not being lured into rewarding Evil for Evil.
I'm not sure we have the mettle to pull this off!
God help us… and our Children!
Putting aside my Christian retoric for the sake of the cause of unity I know that our movement must be founded upon the core of commonly held values and principle common to all factions of Freedom loving communities which form an 'overlapping consensus' between our various groups and that these core values and principles can be,,, and must be articulated in *secular terms* that are acceptable to *all parties of reason*.
I will have to write a whole new post to describe what I mean by this 'overlapping consensus' that can form the basis for mutual cooperation between disparate groups, yet basically it results in an embodied constitution of Equality before the Law, personal freedom, and limited government… Time tested and proven ideals and values that have been forsaken by this generation.
We must get out in the streets and protest against the slide towards the Socialist NWO!
We must expose and throw out evil minions like Jacinda Ardern!
The time is short.
Tim Wikiriwhi
Christian Libertarian
Read more by Tim.
FREEDOM IS BEING SNUFFED OUT AS GLOBALISTS TIGHTEN THE SCREWS ON THEIR POLITICAL ENEMIES… ANYONE WHO VOCALLY DISAGREES WITH THEM.
THE TRUTH IS IN RETREAT. THE GLOBAL KINGDOM OF THE ANTICHRIST IS AT HAND . IS THE AGE OF GRACE COMING TO A CLOSE?
BYE BYE MY FACEBOOK PEOPLE. IT'S TIME TO GO.
PLAN B: PREPARING TO ABANDON FACEBOOK, GOOGLE, AND YOUTUBE. PROPAGANDA MACHINES FOR COMMUNIST NEW WORLD ORDER AND THE GREAT RESET.
ITS TIME FOR THE FREEDOM MOVEMENT TO LIBERATE THEMSELVES FROM FACEBOOK… GET THE PARTY STARTED OVER ON ME WE!
NIGHT OF THE LONG KNIVES: SJWS RUNNING THE INTERNET ARE SILENCING CRITICS AND SYSTEMATICALLY UNDERMINING FREE AND FAIR ELECTIONS ON A GLOBAL SCALE