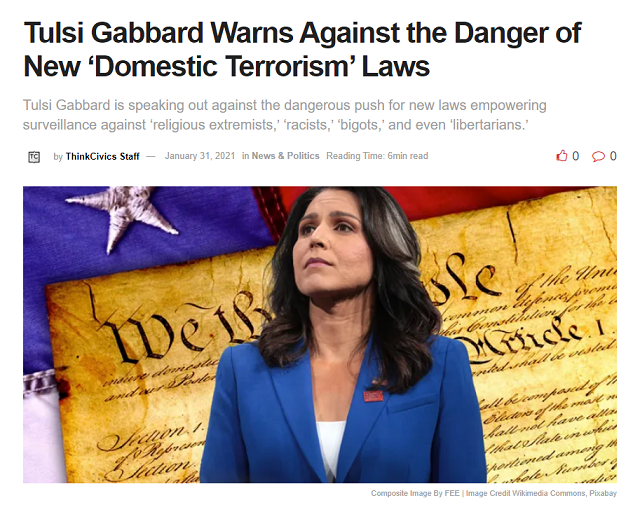 Photo from here
I don't care what People say about Alex Jones…. The man is a patriot Freedom lover and broadcasts a lot of truth.
Part of how the enemies of freedom work is to castigate their opponents as nut jobs so that they can then shut them down and the people will not even flinch.
Yes he has some wild ideas…. big deal…. who doesn't?
Yet by far the majority of what he says is spooky accurate.
You just have to filter out the wheat from the chaff… and not be so foolish as to close your ears.
Weigh each claim on its merits… ditching the dross… but being smart enough to grasp when the facts bear him out .
This video below is important. esp because it is another example of information the Globalists (at Youtube) have done their best to blank out.
Click the link.
ALEX JONES SPECIAL SATURDAY 1/30/21 • PLANET LOCKDOWN CENSORED DOCUMENTARY, STEWART RHODES • INFOWAR
Before Trump, I said that The Obama regime was at war with the American people and now they are back to pick up where they left off under Biden.
They are today looking at creating laws to 'break up Trump supporter networks'.
This is no joke.
Having swindled the democratic process (Biden/Ardern/etc) their next step is to label their political opponents dangerous 'Enemies of the state', shut down their coms, and round them up.
This began immediately when that Nut job Communist AOC said she was 'terrified of being around Republicans' and that they had 'tried to have her murdered.' re: the Antifa/BLM Agent provocateur's who embedded themselves in the Capitol hill protests and caused all the violence for the purpose of making the pro Trump movement look like terrorists.
This is all part of a Machiavellian scheme that is being played out with frightening attention to detail.
Update link Watch: Hysterical "Squad" Member Gives Oscar-Worthy Performance While AOC Rubs Her Back
Grand performance! These people are inciting a tyrannical purge of their political opponents….
Yet are also the scum who cheered while America burned under the Antifa/ BLM riots.
The same meticulous process is being played out across western nations while their sheepish populations slumber.
Ardern has been sowing these seeds since the Christchurch attack here in NZ (dangerous hate groups/ white supremacists), and we are witnessing an escalation on silencing anyone who is critical of the expansion of Maori separatist powers.
They have just knock John Banks off his public platform for speaking the truth.
Like Trump, Not even Bank's historical Mana has saved him… and he looks like a stunned Mullet… all apologetic… absolutely incapable of defending himself.
Where is the public outcry against this Cancel culture/ deplatforming?
Where is the backlash against the companies who threatened to pull their advertising from Mediaworks?
The freedom movements are state of lethargy and stupor.
Like stunned rabbits.
There is no freedom movement in New Zealand!
When will the people wake up and march on parliament?
Oh that's right Ardern has already put 'Covid 19 legislation' in place to deploy the Army against us, and the police are already conditioned to looking at protests as criminal activities instead of the people exercising our legitimate rights!
We are in Deep shit.
The Beast system is right at our door now.
Only by genius and bold moves will there be any hope of us getting out of this mess.
We are at the point where Freedom activists must be prepared to risk our lives and liberty for the sake of the cause… just as has been the case in so many Nations where the socialists have the Power and rights have been crushed….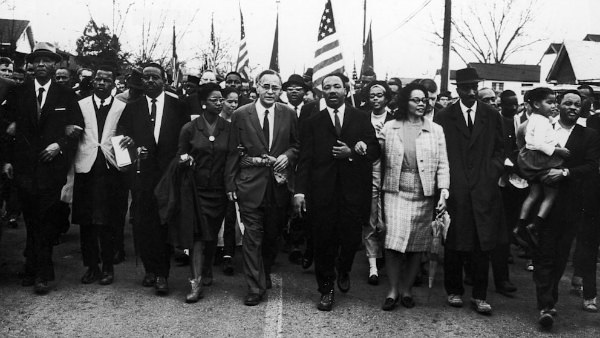 Photo Martin Luther King led a successful peaceful movement to end Race segregation in America.
Had he been alive today without doubt he would have outright condemned the Violent and Riotous Communist Hate Group Black Lives Matter.
We have historic exemplars to follow.
The Leaders of all the Great peaceful movements who shun violence at all costs… instead they faced the wolves as lambs… and prevailed.
True 'Civil disobedience' is not violent or destructive.
It is simply unity of action and non-compliance articulating unassailable reason.
All the physical power is on our enemies side… yet the Truth and Justice are all on our side!
They are spiritually powerful… and our greatest advantage.
There would be no hope of a violent revolution being successful here in NZ, in fact our enemies would profit greatly should some over-zealous fools attempt to start a civil war.
The Enemies may even *fake* such a situation as pretext to round up 'the ringleaders and spokespeople' of the 'enemies of the state'.
Yet we still could win via peaceful and principled Activism and protest.
History shows this… and every time the Evil system meets a peaceful movement with Battons and tear gas… the more of the general public wake up to the true nature of the struggle.
And eventually 'People power' can win the day…
It is our only hope… yet we have no such movement….
We need to start one.
Read : Do the Math…Obama is waging a covert war on the American People.
Tim Wikiriwhi
Christian Libertarian.
More from Tim.
THE TRUTH IS IN RETREAT. THE GLOBAL KINGDOM OF THE ANTICHRIST IS AT HAND . IS THE AGE OF GRACE COMING TO A CLOSE?
BYE BYE MY FACEBOOK PEOPLE. IT'S TIME TO GO.
PLAN B: PREPARING TO ABANDON FACEBOOK, GOOGLE, AND YOUTUBE. PROPAGANDA MACHINES FOR COMMUNIST NEW WORLD ORDER AND THE GREAT RESET.
ITS TIME FOR THE FREEDOM MOVEMENT TO LIBERATE THEMSELVES FROM FACEBOOK… GET THE PARTY STARTED OVER ON ME WE!
IMO GREEN MP GOLRIZ GHAHRAMAN IS A MENACE TO FREEDOM. DAVID SEYMOUR SHOULD NEVER APOLOGISE FOR CALLING HER OUT.
NIGHT OF THE LONG KNIVES: SJWS RUNNING THE INTERNET ARE SILENCING CRITICS AND SYSTEMATICALLY UNDERMINING FREE AND FAIR ELECTIONS ON A GLOBAL SCALE