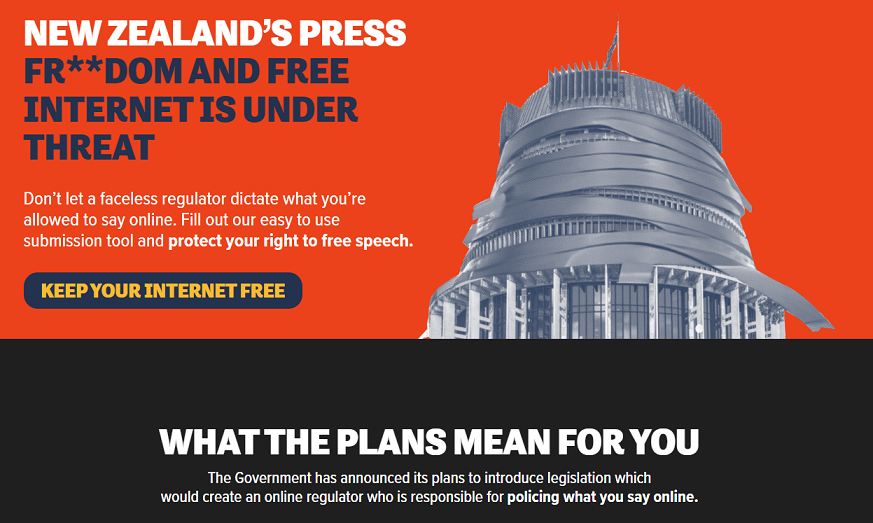 Above picture from New Zealand's Free Speech Union
From the free Speech Union…. here.
The Department of Internal Affairs has released proposals seeking significant content regulation for media and online platforms. We must push back to keep our internet and press free:
The Discussion Document here.
They are at it again! This Labour government might be about to be kicked into touch yet they are hell bent of attacking Free speech and controlling On=line content via creating a new un-unelected Censorship Authority to carry on wreaking havoc on our country after they have lost supreme power.
Opportunity to make a submission against this latest attack closes at Midnight tonight 30-7-23.
There is still time!
The quickest way to make a submission in time is to follow the Free speech Unions 'Easy step' submission generator.
Or go to the discussion documents 'Feedback' function. here.
Answer their questions the best you can.
The final section allows you to add your own submission in your own words.
Any submission resisting the curtailment of Free speech is better than doing nothing and allowing these evil power to rob us of Free speech without challenge.
Free Speech is Essential!
The Globalists and Woke Socialists are hell bent on suppressing their opposition by force of Law.
We cannot let that happen.
That is to surrender our country to Marxist tyranny!
666
Special thanks to 'Hobson's Pledge' and The New Zealand free Speech Union for alerting Me to what was afoot.
The Government tried to sneak this through!
A Poll discovered only 25% of New Zealanders were aware this was coming down the pipeline.
Most transparent Government eva! Tui Ad. (Yeah Right!)
Without question This Labour Government has been the most dishonest and sleazy and disastrous in our entire history!
My submission was been rushed… as usual, and so contains my usual writing, spelling and grammatical crimes… Long winded… repetitious… waffling.
I have edited and corrected many errors in the draft below that embarrassingly still exist in my real sub, yet could not bear to let them stand…
Apologies.
Please read on…
*****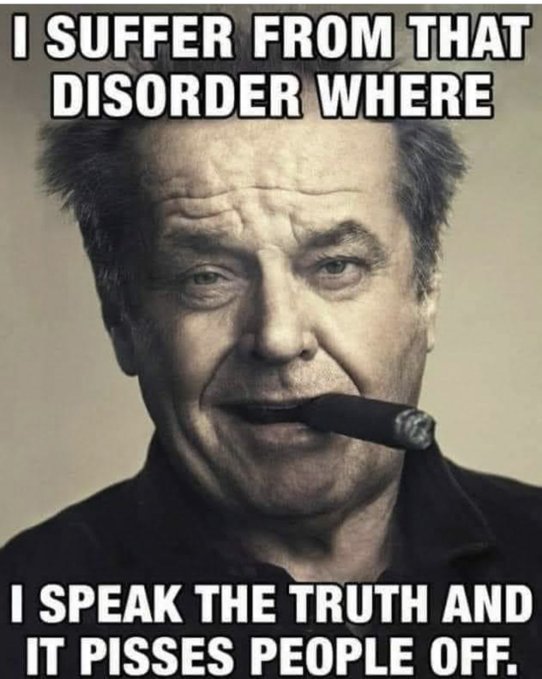 This is my submission.
30-7-23.
On the Proposals for a New Regulatory Body within the Safer On-line Services and Media Platforms Discussion Document.
To the committee.
This is my written submission opposing the government proposal to create a new appointed regulatory body that will essentially prohibit New Zealanders sharing their personal views, and opinions on line which do not conform to the narrow one sided opinions of Gov appointed gatekeepers under the guise of 'protecting vulnerable minorities'.
The new authority will not be subject to the democratic process.
That is unacceptable and dangerous.
I reject the idea that the creation of such a regulatory authority will make New Zealanders safer.
I believe it will have the opposite effect because it will curtail the most essential attribute for a free and civil society… The right to free speech, which includes the right to hold and express views that are contrary to those of the government of the day.
Free speech is essential to the safety of the people, including minorities as their views, opinions, and general liberty are protected by the same principles of Law… equally applied.
History shows that Government regulation of free speech puts populations in grave danger!
This government has tried to enact hate speech laws in the recent past yet met with strong public outrage and yet here we are… the same meddlesome radicals hoping to enact their own designs through the back door while the people are unaware.
The majority of New Zealanders do not even know these proposals are being pushed forward!
This is an attempt to subvert democracy and enact this regulatory body by stealth!
Where was all the Public advertising that you were planning this curtailment of their free speech on line?
Where was your invitations to the public to have their say?
Zero!
This can be juxtaposed with all the Gov mass advertising telling the people to get vaccinated!
Obviously this government thinks free speech is not a matter of great Pubic importance!
In truth this government considers free speech an impediment to the implementation of their radical agenda.
So on the basis that this proposal will not face thorough public notification and consultation, I hold this committee to desist from moving forward with the proposals in the discussion document as they have no legitimate mandate from the New Zealand people.
I had to receive my short notice of your intended power grab from independent free speech watchdogs 'The Free Speech Union', and Hobson's Pledge!
This exposes the underhand nature of what is afoot… You wanted to minimise public input because you know what you are proposing goes against the will of the majority.
For the same reason this Government has pushed through so many radical new laws under urgency when there has been no legitimate justification for doing so!
They have done this to sidestep the Legal safeguards that are supposed to prevent Radicals corrupting our Democracy.
This has been the least transparent, most undemocratic Government in the history of our nation.
They are running our country into the dirt!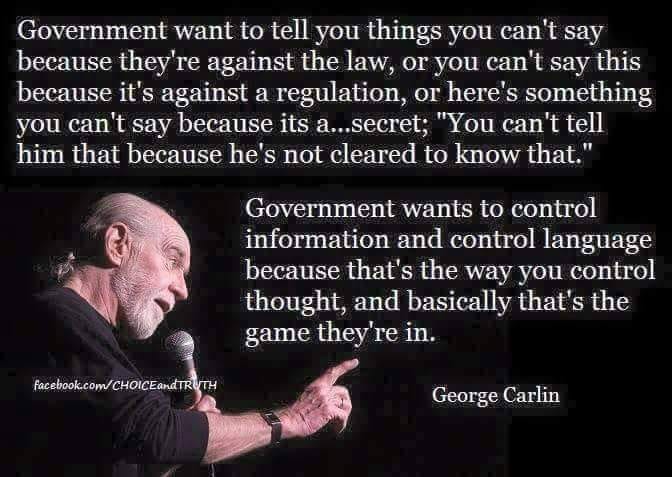 This Radical Labour Government is in it's death throes.
Jacinda Ardern quit her post knowing the writing was on the wall.
This Government cannot claim to represent us.
To enact this proposal will be an act of subversion against our democracy.
Let me now propose the correct way the rights of minorities and individuals are legitimately protected in a free and civil society.
Rather than by creating more Bureaucratic monstrosities and apartheid laws, the proper means to protect minorities is the entrenchment of a Bill of Equal Rights that Parliament and corporations must honor as the highest laws of the land.
It can be rightly argued that an absolute democracy ( Democratically elected parliament with absolute power) is nothing more than arbitrary mob rule and that as such minorities and individuals can and do get trampled under foot. This is what a Bill of Rights *with teeth* prevents.
The unspoken rationale for creating the proposed new on line Authority is to steer the public discourse, preventing popular dissenting voices from successfully rallying the people against Government desired social reforms and policies. The rationale is if Free speech is allowed to reign this will thwart unpopular Government interventions thereby perpetuating the imagined oppression of select minorities the woke socialists wish to 'elevate'.
The means by which they now seek to achieve this (by censoring opinion) to control the public discourse is extremely partisan.
The establishment of Apartheid institutions such as this proposed Authority will corrupt the democratic process of which free speech and the right to dissent is fundamental.
Instead of fighting Racism These patently Racist laws and institutions entrench racism!
They ferment prejudices and disrupt racial harmony.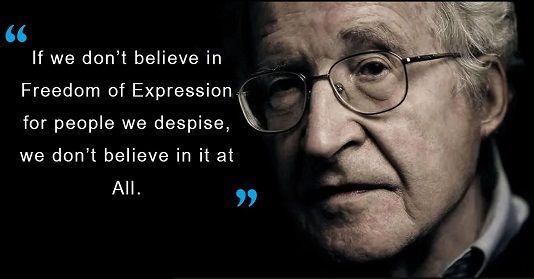 Noam Chompsky
The proper way to protect minorities from mob rule is by having an iron clad Bill of Rights which Parliaments must respect. This way minorities and individuals *are guaranteed the same rights* as everyone else. So that they cannot be legally oppressed as they have full redress to the Law and the principle of equality of rights!
Clearly the aims of the present Government is not true justice as defined by equality before the Law, but to grant special rights, privileges, and advantages to their pet demographics with one hand, while actively suppressing, disadvantaging, and trampling the rights of Demographics they disfavor.
This is how 'Critical Theory' and 'Identity politics' functions. It is diametrically opposed to equal rights, and justice, and the traditional enlightened ideals and values which made New Zealand a first world nation and makes our country such an exceptional place to live.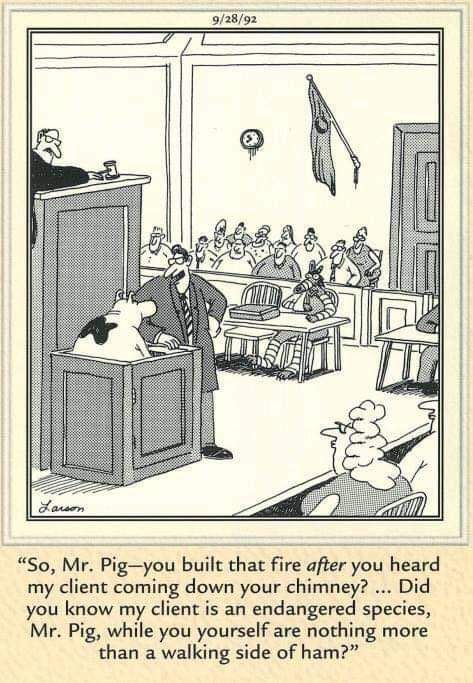 New Zealand is not a racist country!
New Zealand is not a bigoted Nation!
Any pretenses to the contrary are Radical Political constructs with no basis in fact or reality.
For example it is a travesty to sugest the greatest threat to New Zealand society is 'White Nationalism… White supremacy'!
That is an outrageous slander against the good character of the New Zealand people!
It is a political lie!
On-line hate is not a serious problem in New Zealand that warrants this heavy handed intervention.
Critical Theory is in fact a recipe for creating Racist and bigoted societies fragmented by pitting one demographic against another.
It is easy to foresee the new regulatory Authority would seek to suppress opinions like mine from being desseminated on line.
I would be censored out of existence in the on-line public square.
I would most likely be maligned by this Regulator and defamed as a hateful and dangerous racist, and would have no way to defend my name.
Their Hate speech laws could even threaten me with jail.
The idea is that people like me should not participate in public discourse, but shut up… and allow the government to impose it's will unchallenged.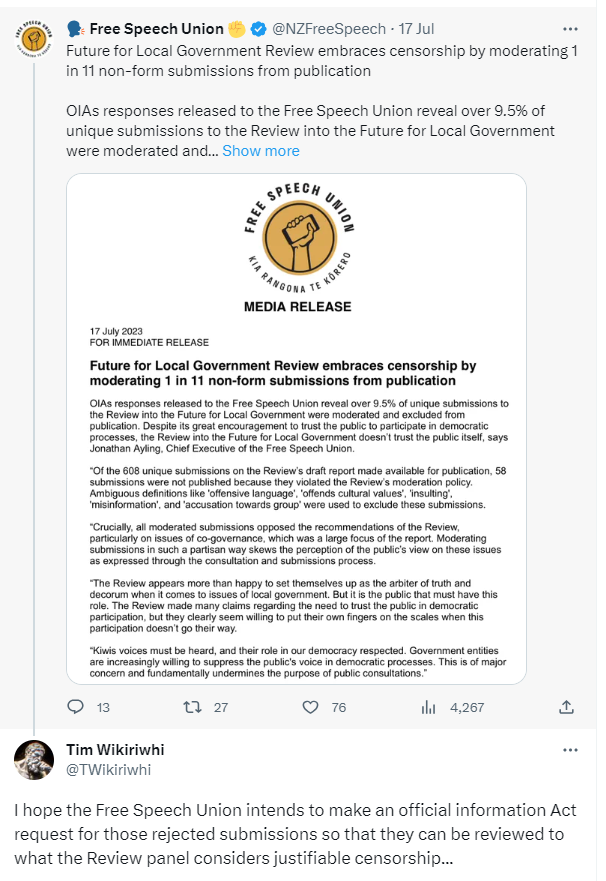 These are serious matters.
The powers that be seeking to establish this new authority do not wish the conversation to be taken in this direction for obvious reasons.
They don't like opinions like mine that express concerns their new engine will be used for nefarious political ends. They take umbrage at the very thought their personal views might be considered dangerous and hateful! How dare I!
As we speak they are attempting to de-legitimise and disqualify submissions like mine under the guise of being 'hateful' 'offensive', and thereby not be obliged to register them and make them publicly available for scrutiny.
Tell me whose interests are really served by this raft of curtailments of long established democratic rights?
They want to maintain the pretense that the proposed authority will make the internet 'safer' for certain groups and will lose little sleep that their Thought Police will suffocate dissenters like me.
In fact they salivate at having such power.
I'm a member of a particular minority they despise!
I'm the type of 'dangerous' thinker they wish to keep everyone 'safe' from!
In reality I am a defender of truth and freedom and an enlightened advocate for limited government and equality before the law.
Values and ideals held by a majority of New Zealanders… The group the Socialist radicals wish to subjugate.
I have no hate in my heart.
I am passionate about protecting Freedom and National independence for my children's sake… and their children.
Why do you think most New Zealander strongly oppose the government setting up such an Authority which will curtail their On-line freedoms?
We know such an authority will be used to prevent criticism and protests against the governments radical socialist agenda which stands in opposition to New Zealanders long held traditional values and ideals… and that is why this governments agenda can accurately be described as radical and hostile.
The proposals are in fact seeking to impose Racial prejudices into law under the pretense of combating racism!
I am of Maori decent yet the proposals frighten me because they give powers to censor dissenting views which seek to rally the people of New Zealand to defend our national interests, and resist the Globalist socialist agendas being planned abroad by powerful organizations which is nothing short of surrendering our National sovereignty.
It is no exaggeration to say that should this new Authority be enacted that it will be done so without any mandate of the Majority of New Zealanders but against their well established and previously clearly expressed will… that of strong and overwhelming opposition to the furtherment of institutional Racial separatism. This is easily gleaned from the many other attempts New Zealand Governments have tried to further entrench separatism, yet were faced with overwhelming expressions of public objection.
Examples of this are plentiful, such as the 2013 Government Constitutional Review.
Now the Radicals, having had their aims thwarted by the safeguards of Democratic due process, now seek to achieve their apartheid goals by subverting public consultation processes, referendums, and other impediments that have been put in place to prevent our Government and Laws being highjacked by Radicals against the will of the people.
Regarding The concept of Te Ao Māori (Māori world view)
What a travesty!
The truth is there is no such thing as 'The Maori position'. The Pro-Maori position, etc. *That is a politically manufactured travesty*,
Like all peoples (such as the Pakeha) despite decades of propaganda and indoctrination in the State education system, we Maori don't all think the same things, believe the same ideas, etc.
The notion that People can be so easily compatmentalised is shambolic!
Thinking Maori individuals can and do exist on all sides of any debate… They are not all locked in 'Group think'… slaves to their tribes, or their ethnicity. It is therefore a scam to pretend any hand picked body of Bureaucrats will be 'representative' of Maori.
In the same way that the majority of Maori do not support the regressive and divisive views of Te Pati Maori!
Yet we can be sure your new Regulatory board will be peopled with Radicals who peddle Te Pati Maori type wares cloaked under the guise of being 'The Official Maori World View'.
Most Maori today are not stuck in the past but happily share modern Western Values and concepts with the rest of New Zealand. 'He Iwi Tahi Tatau' We have become one people in the true spirit of the Treaty of Waitangi. While we still enjoy many aspects of our cultural heritage we do not appreciate nor desire to be hog tied to the past, values, and backward concepts that may have held currency long ago.
So any idea of an Official 'Maori view' being today distinct from all other Kiwis is a false political construct designed to institutionalise Racial divide and prevent citizens from being able to voice their abhorrence for such a contemptible, and divisive scheme. To speak against this scheme will be deemed to be *Anti-Maori and Hateful Racism*.
This is a claim Te Pati Maori Radicals make all day every day!
That is the sort of politics this new authority will represent.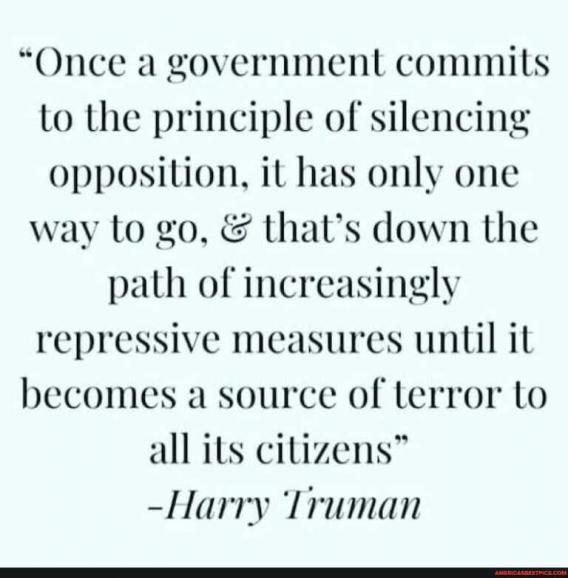 The idea of entrenching an 'Official Maori world view' is a scheme that seeks to reverse the progress of the last 150 years and Re insnare most Maori back under tribalism.
The very act of speaking out against these racist schemes will be deemed to be 'Anti-Maori' and rendered a thought crime!
How can a democracy work when Political Parties Like Te Pati Maori, The Greens, and Labour make all sorts of derogatory claims about Pakeha New Zealanders, and twist historic reality to suit their own agenda, accruing more and more Authority, Power, and Tax money unto themselves all the while the rest of New Zealand must sit in silence while they are being defamed, defrauded, and disenfranchised?
This is what happens under an apartheid State!
This is real racial prejudice!
This is what your proposal seeks to establish and why it is an abomination!
When will you wake up to the fact that all your decades of so-called socialist 'positive discriminations' designed to raise Maori out of their dire social statistics are a complete failure?
The true problems facing the Maori people today is not racial oppression, but poor ethics, backward ideas, and a massive lack of self responsibility!
All your socialism and victim blaming of the Pakeha has rendered them basket cases!
They take zero ownership of their own circumstances.
If they are ever to rise out of the mire they must quit all the blame and take ownership for their criminality.
They must take ownership for their own ill health.
Socialism traps people in Dependence upon the State!
It does not promote Moral fibre and strong self-reliance!
Maori are already the most politically favoured race in New Zealand by a country mile. Yet that truth never prevents them from claiming to be the perpetual victims of Racism.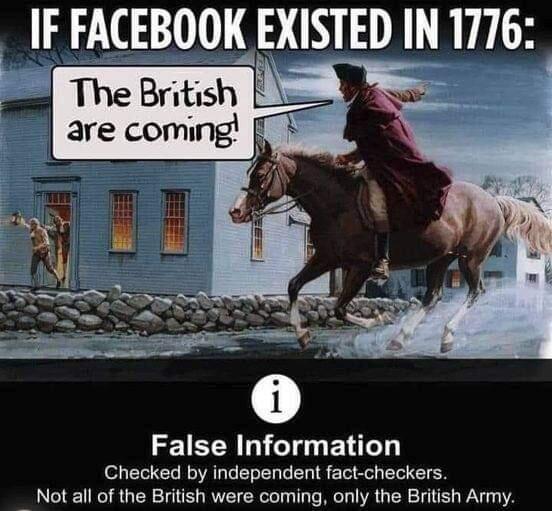 Socialism is a totalitarian ideology that treats populations like hapless puppets rather than free Self governing individuals with rights… to be manipulated, and cajoled into conforming
to Socialist aims… all under the guise of Social justice as conceived by them… The self-professing benevolent Puppet masters.
They are forever attacking freedom and forever hungry for more power and authority.
They know best! That is what they believe and they expect us to surrender our own values and beliefs and bend to their superior will.
To question their motives and wisdom is to be considered a Hateful bigot and crackpot.
The thing is we New Zealanders are not so easily fooled! We know who really are the dangerous Crackpots and extremists whose values are at variance with the people and traditions of our country!
The race question is just one Free speech issue your proposed regulator threatens to suffocate.
Other socialist schemes will also become forbidden to dissent… such as on matters of Immigration, Vaccination, Climate Change policy, Matters of Sex Education, sexuality, etc. as it is easy to predict 'scope creep' from this new body and the very idea of 'A Maori World View' must be by it's very nature.. an 'All encompassing Wholistic paradigm' with tentacles reaching into all things political.
We Freedom loving New Zealanders will not tolerate our Free nation being hijacked by Radicals hell bent on destroying the foundations of Freedom… esp Free Speech.
We shall peacefully resist at every step, as is our right.
"Free Speech is a lighted lamp to be held high so as to dispel the darkness of barbarous, backward, and unjust traditions and ideas that have yet to be vanquished, and it is for this reason that Freethinkers with new, progressive, and better ideas have always been in danger of being lynched by the mob who don't take kindly to having their ingrained delusions exposed to the light.
We must always be vigilant, and fearful, and view with suspicion any political party or vested interest that seeks to pass laws that restrict free speech.
Guard it as you would your own family for, should this right be whittled away and lost, so too will other precious rights fall in quick succession and, if you fail to defend this essential right, you will bequeath to your children a life of virtual slavery and indoctrination.
Their future depends on their rights and liberties being secure and it is our duty to ensure they remain so on our watch until we exit the stage. Then it will be up to them to remain eternally vigilant for that is the price of Liberty." (Free Speech Under Attack. Tross Publishing. pg 181-182)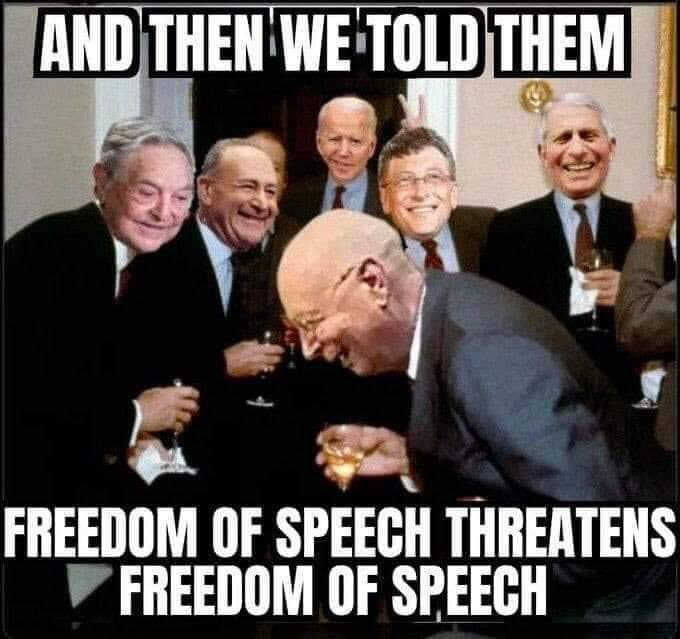 There are members of our parliament whose true allegiances lie with a corporation of Foreign interests such as the World Economic Forum, The United Nations, The World Health Organisation… who desire to destroy the foundations, values, and traditions that underpin Western Nations, and which have caused them to prosper far above other portions of the world.
These Globalist organisations have a plan by which they seek to usurp the Sovereignty and Independence of prosperous Nations like New Zealand.
They desire to cripple our democratic foundations whereby the people elect their own leaders for the sake of putting their nation and peoples interests first.
This creates a bulwark that stands in the way of the Globalist scheme for a New World Order, Global digital currency and ID system.
That is why the Golbalists know nationalistic democracies like the one we have in NZ must be weakened, so that their Global schemes can be imposed… most of which is contrary to the best interests of these First world nations.
The people are not fools. We can see when politicians are betraying our interests. And when they do this we protest, and we sack them.
The Globalists plan requires politicians of divided loyalty to gain control over their nations internet and regulate what citizens may or may not say on line.
Then they can control dissent and prohibit online discussion and protests against the implementation of the Globalist agenda.
You may mock my opinions. That's fine. Just remember I have the right to hold and express them on line and out on the street.
I have the right to participate in the Democratic processes of this country,
In conclusion I reiterate my absolute opposition to the establishment of this Un-elected regulator of New Zealanders On-line activities.
I believe Free Speech must be upheld for All New Zealanders and that no 'official Narratives' be allowed to be 'blueprints' for what New Zealanders are allowed to Think, or say.
It is not hateful to hold and express values and beliefs that dissent from the Government of the days opinions and theories'.. or even 'Science'. It is a right that must remain protected By Law for that is vital for any Free society to exist.
Tim Wikiriwhi
Maori Christian Libertarian New Zealander.
He Iwi Tahi Tatau.
'We are now one people'.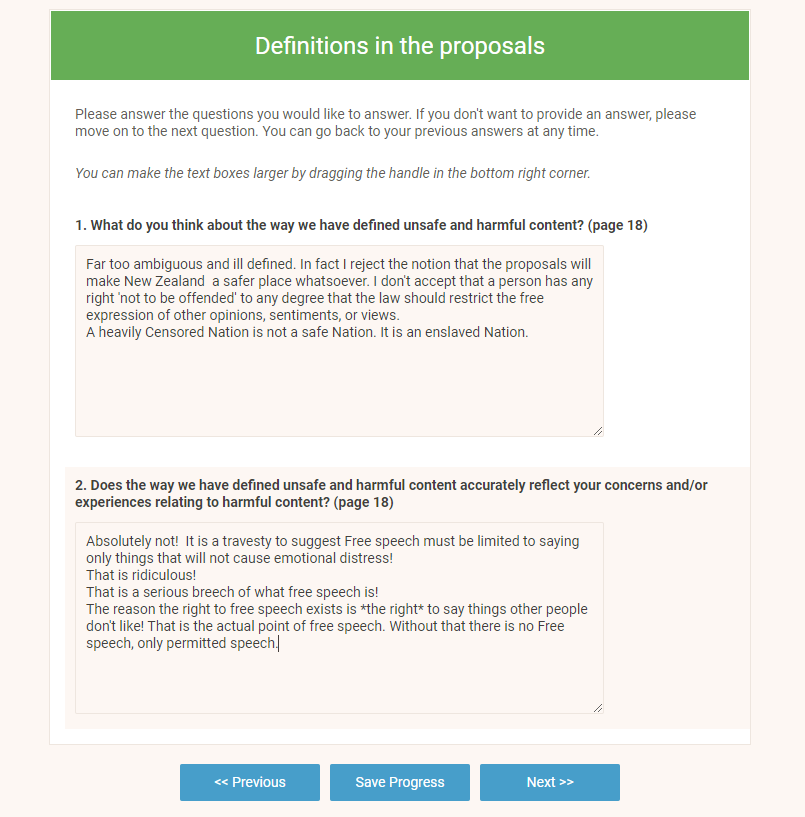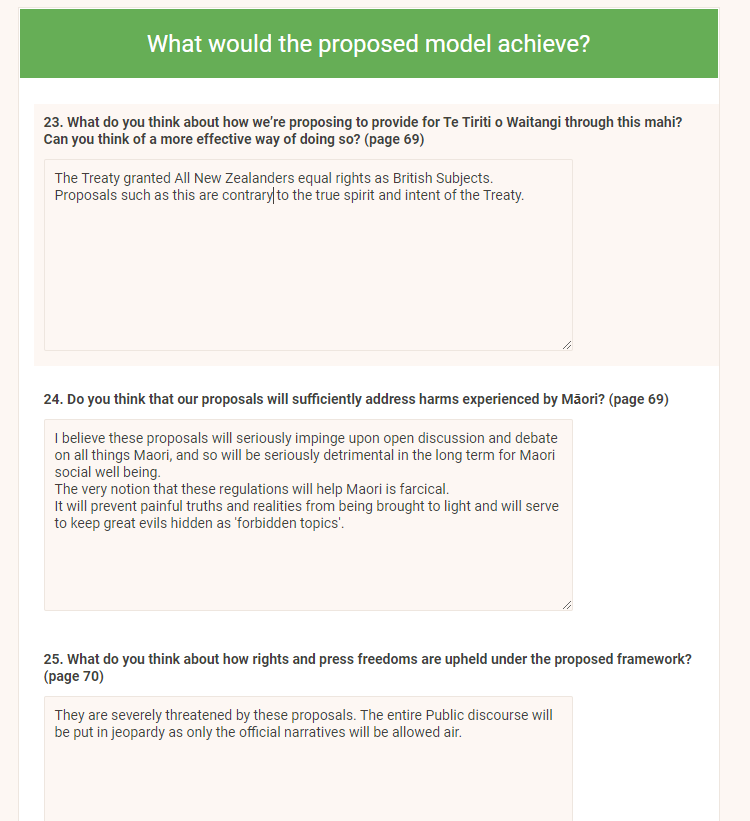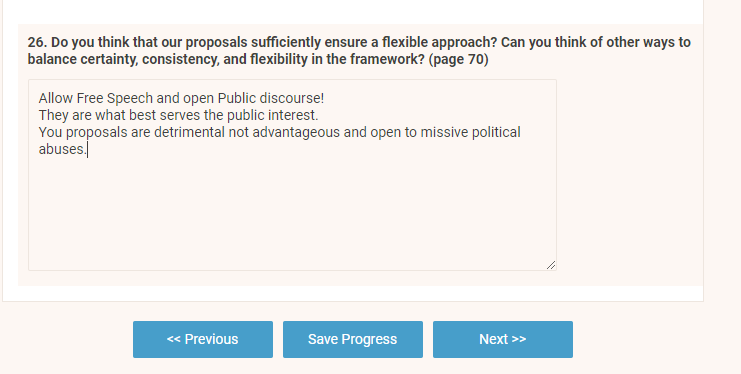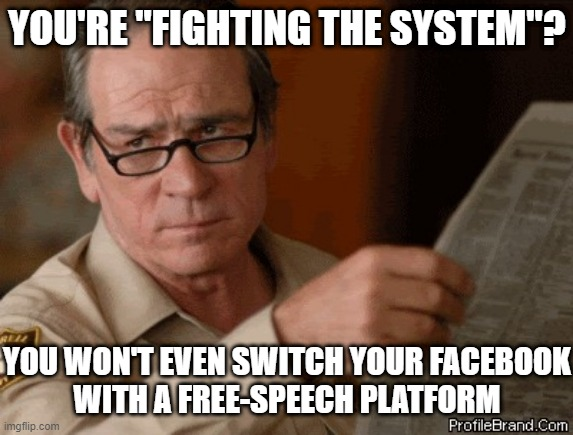 More from Tim.
BILL OF RIGHTS FOR INTERNET USERS: DONALD TRUMP, CHAMPION OF FREE SPEECH.
'FREE SPEECH AND THE FATE OF SOCRATES', BY TIM WIKIRIWHI. FROM 'FREE SPEECH UNDER ATTACK'. TROSS PUBLISHING 2019.
JACINDA ARDERN PILLORIED IN INTERNATIONAL PRESS AS AUTHORITARIAN PSYCHOPATH FOR CALLING FREE SPEECH 'A WEAPON OF WAR'.
EPIC DEFENSE OF FREE SPEECH: ANN WIDDECOMBE | WE SHOULD NOT SUPPORT NO PLATFORMING (8/8) | OXFORD UNION. YOUTUBE
WELCOME TO THE MACHINE! I GUESS IT WONT BE LONG BEFORE I AM PUT IN JAIL FOR BREAKING NEW ZEALAND 'HATE SPEECH' LEGISLATION.
THE MATRIX : FACEBOOK, AND THE END OF FREE SPEECH AND DEMOCRACY IN NEW ZEALAND.
CRAFTY ANDREW LITTLE AWAITS 'RIGHT MOMENT' TO SNATCH AWAY FREE SPEECH IN NEW ZEALAND. LETS BE READY TO DEFEND OUR NATION FROM THESE DESTROYERS!
JACINDA ARDERN IS MORE DANGEROUS THAN COVID-19: CENSORSHIP AND CONTROL OF THE PRESS.
ONELAW4ALL PAMPHLET DOES NOT CAUSE ME ANY OFFENCE: BUGGER THE ADVERTISING STANDARDS AUTHORITY! BY LIBERTARIAN MAORI TIM WIKIRIWHI
KNOCK! KNOCK! IT'S THE NEW ZEALAND POLICE AND WE WOULD LIKE TO HAVE A FRIENDLY CHAT WITH YOU ABOUT YOUR OPINIONS SHARED ON SOCIAL MEDIA: VJM PUBLISHING 19-7-19
LOST PLOT. WORLD PRESS FREEDOM DAY.
WORLD WAR 3 ON THE WORLD WIDE WEB. THE CRUSHING OF FREE SPEECH IN NEW ZEALAND.