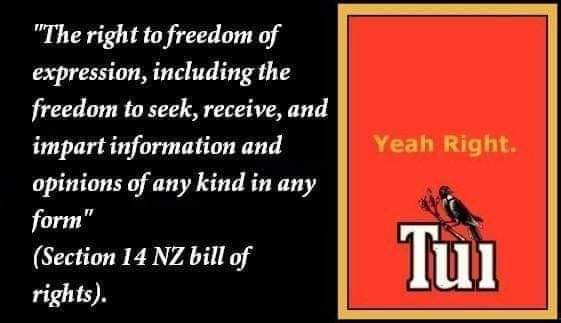 'Businessman pleads guilty to distributing objectionable material after sharing Christchurch attack videos'

"Christchurch businessman Philip Arps pleaded guilty to two charges of distributing objectionable material following the Christchurch Mosque attacks on March 15th.
The charges have been laid under the Films, Videos and Publications Classifications Act.
One charge was for sharing the gunman's live stream with up to 30 people. The other was for Arps requesting the material to be modified. This included adding cross hairs and a kill count to then be made into a "meme" for widespread publication…"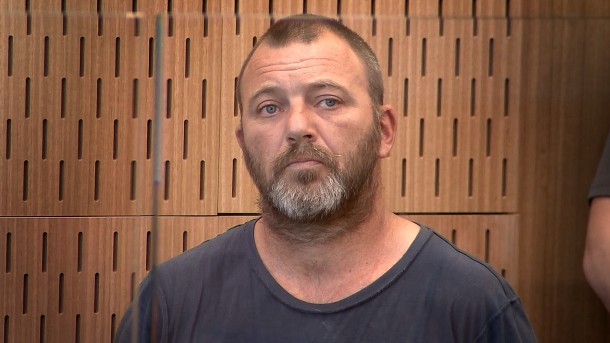 From here… One News…. here
IMO a super-crappy and devious aspect of this case is that by holding this guy so long in jail before being able to make a plea the State has been able to pressure him into making *a guilty plea*… whose Agents via a series of 'little talks' about how much trouble he is in and how long a sentence he risks by going to trial with an 'unrepentant' attitude.
'Better to plead guilty' and ask for mercy….
And so he has effectively *prosecuted and convicted himself*!!!
The Police and State *Love guilty Pleas* for Political crimes! (Lets watch and see what happens with Benton Tarant… the State certainly does not want an open trial for him!)
Such a Guilty Plea not only means that the Crown has been saved from actually *having to present a solid case* but also our whole country has been robbed of the opportunity to see all the facts and details of how the police conducted themselves… etc… and to see *what real evidence* they had… and if these charges can be successfully lawfully defeated.
Tyranny 1… the people 0.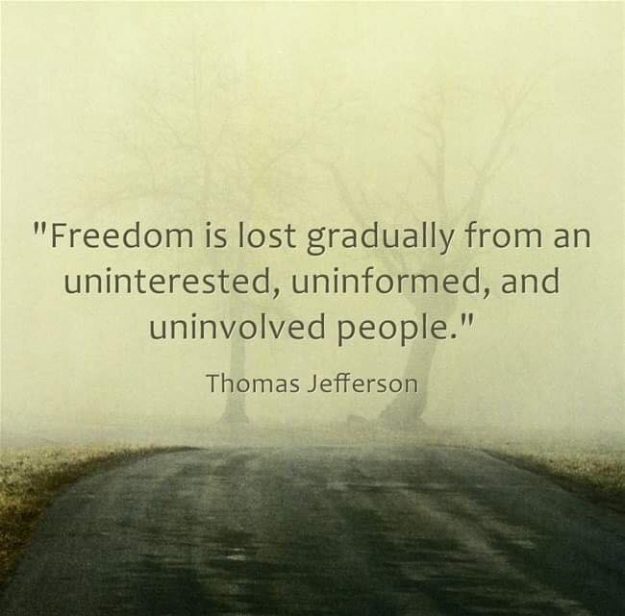 The following is a Quote From a facebook comment thread…
"The trouble with fighting for human freedom is that one spends most of one's time defending utter cockwombles. For it is against utter cockwombles that oppressive laws are first aimed, and oppression must be stopped at the beginning if it is to be stopped at all." ~ H. L. Mencken
That quote stresses the plight of the principled activist in defense of Liberty and Individual rights.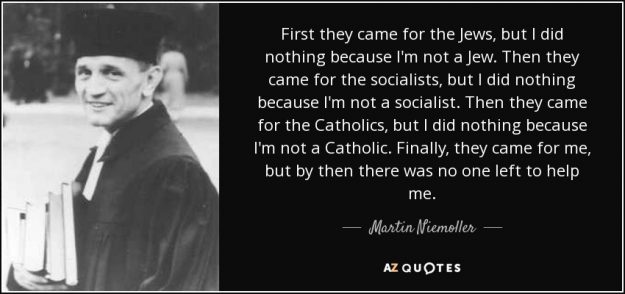 It is difficult to find many New Zealanders who have any sympathy for Arps… not only because most people find his behavioral and personal political opinions repugnant but also out of fear that if you dare to say anything negative about what the Government and Police are doing to him… you will be labeled a 'White Nationalist/ Supremacist sympathiser'.
However I belong to several Political forums that have discussed this case and some people have shown the strength of character and wisdom to understand the dire implications of what has been done to this guy… and how extreme is the punishment they are threatening him… and all New Zealanders with should they dare to defy Censorship Laws and express views that the Government seeks to suppress.
And these Brave souls have spoken out against what is happening with this case, yet they are met with very sheepish responses that parrot the *official line* as to why Life feeds need to be 'Filtered' and censored… and these sheeple inevitably suggest that it is 'indecent' and risks 'copy cat' crimes to allow guys like Arps to go unpunished.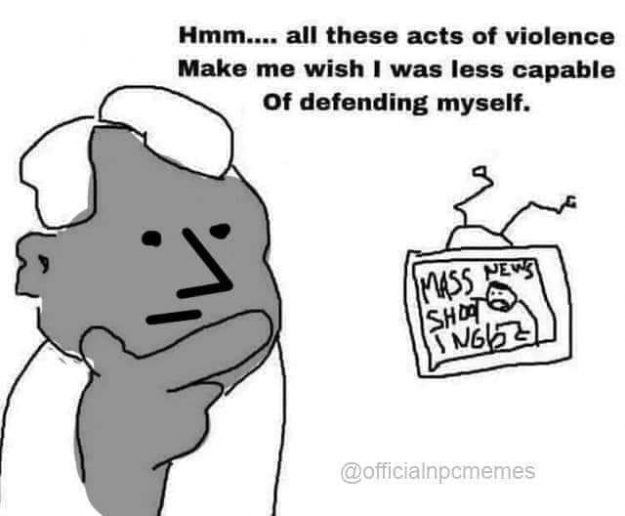 I have a few points I want to say to people who support what the government is doing… and plans to do with greater 'Hate speech' legislation and heavy handed curbs on live feeds to social media…who watched the video before it was taken down and outlawed will have enjoyed it, or would complain that after several days and sober reflection that facebook and other media *Voluntarily* removed it, yet I want to suggest to you that the fugitive aspects of allowing *the government* to force Social media not merely to Ban it *after some sort of due process* but to apply heavily controls on live streaming to the net as they are doing now… one of the 'controls' being delays on streaming for people with less than 100 followers… effectively halting live streaming for the bulk of *private citizens* while leaving a monopoly for mainstream media, etc… and this is *all about controlling the narrative* that the Government will allow the public to see….
Understand that *it is the Government* who hates the freedom and the power the internet provides the people.
For Example… Who has been embarrassed the most by the advent of the Cell phone camera?
The Police!
Live streaming Police corruption and injustice has been a Great eye opener to the general public… and a curse to the Government, and they have been trying to 'Ban' people from sharing this stuff on line…. and so while they have given you a list of lame excuses to believe why controlling the net is 'for your own precious good'… in reality there are a thousand far more important reasons they dont want you to think about as to why the government is *not acting* in the best interest of the people, but out of their same old motive for Power and control.
The very same thing is easily provable with respect to the New Firearms prohibitions… the government controlling the narrative have all the sheeple thinking their new laws are wonderfully progressive despite the fact that they have punished thousands of innocent people, and taken away their rights, and made our whole nation more defenseless… the only people who really gained are the government… and their ability to keep the disarmed population under their yoke… their ability to throw them in jail with less resistance… etc.
And of course the Party state wants to control the narrative on all current affairs and what information reaches the voting population.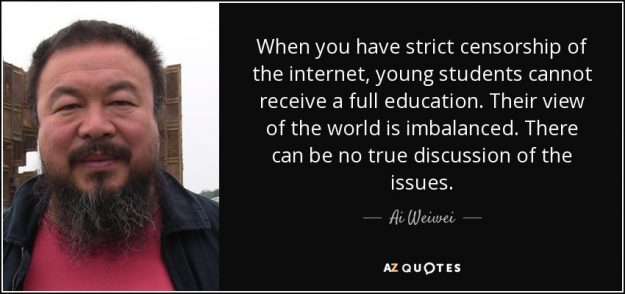 The Governments of the world have also pulled a massive moral swifty on all this as if Facebook as a service provider is responsible for what private citizens post.
they are no more responsible than Bill gates is for his Computers being used for Child pornography, or Smith and Wesson are for their guns being used in bank robberies.
So by threatening to hold Facebook liable for things like Brenton Tarrants video is outrageous.
Likewise with the foolish idea that it is the Governments job to keep us 'safe'.
Ie How the hell can anyone think that the Police can be in all places at all times?
And would not that idea be itself an abomination to personal privacy and Liberty?
The truth is we must be allowed to take care of *Our own safety*! that is a fundamental right!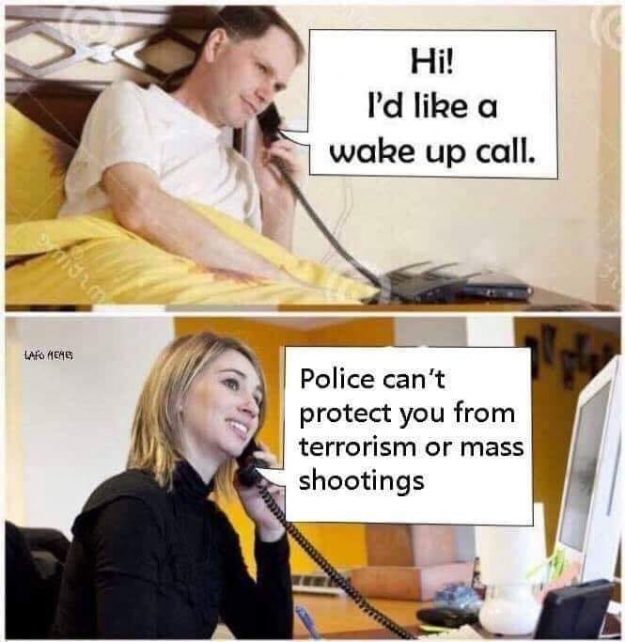 Its scary how much blind trust the average Sheeple places in Nanny State!
It is scary how little questioning and critical thinking is applied when the government acts with such a heavy hand!
It is sad how the general population Mocks those of us who dare to articulate our concerns and treats us like weirdos.
Tyranny 2. Freedom 0.
Tim Wikiriwhi
Libertarian Independent.
P.S… I am probably now on the Police 'Watch list' because I express what they deem to be 'Radical views' with respect to all that has happened with respect to the Christchurch terror attack.
See here Christchurch terror attack: More than 100 people being monitored by police
"More than 100 people – including white supremacists, Muslim converts and people left disgruntled by the Christchurch terror attack – are being actively monitored by police.
Stuff has obtained part of a top secret list that names those who are of concern to police following the March 15 terror attack. Stuff has chosen not to name anyone on the list or contact them for security reasons.
The list, which is understood to have included more than 100 people, includes "disaffected" people with firearm licences, and others with racist and radical views. Police appear to be placing a large focus on social media" ….
Now I question what constitutes 'a radical view'?
I would say they would deem anyone who disagrees with what the Police and Government are doing… anyone who thinks their agenda is evil… anyone who believes their own rights are not dependent upon Government sanction.
And I would also suggest *special attention* will be made on those of us who have made public statements, Blogs, etc that protest all these heavy handed government actions and policies.
I will therefore assume because my Activism has been directly engaging the Government via submissions to the new firearms amendments, and because of my commitment to ending the entrenched racism of Treaty separatism… political views that have been deemed to be 'Racist' by The Minister of Justice Andrew Little… the guy who signs off on granting the Police and security services authority to spy on New Zealand citizens… that there is a greater than 50% probability that My name is on that list.
This is what the Nazis did…. The *Real Nazis* are doing the watching rather than the people being watched, yet the way the Spin doctors present the narrative its people like me who want Freedom and equality before the law who is to be deemed to be 'A radical'…
This very point was raised by Chairman of the New Zealand Council for Civil Liberties Thomas Beagle… " said he had "strong concerns" about government surveillance of people.
"What we would expect is that if police were [monitoring] people that they actually proved the reason they need to do it to the appropriate authorities and got the appropriate warrants," he said.
"Our main criteria is that we expect there to be the appropriate checks and balances and that there's got to be more than just a political view for there to be any form of government surveillance."
Police declined to say how many warrants had been issued to monitor people since March 15."
From here… 'Radical' Muslim convert happy for police to do 'due diligence'
More from Tim on the Christchurch terror attack and Government tyranny flowing in its wake… …. WELCOME TO THE MACHINE! I GUESS IT WONT BE LONG BEFORE I AM PUT IN JAIL FOR BREAKING NEW ZEALAND 'HATE SPEECH' LEGISLATION.
WORLD WAR 3 ON THE WORLD WIDE WEB. THE CRUSHING OF FREE SPEECH IN NEW ZEALAND.
FACEBOOKS COLLABORATION WITH LIBERAL TYRANNY. SHUTTING DOWN DISSENT AGAINST NEW ZEALAND PM'S NEW GUN BANS
THE CHRISTCHURCH TERRORIST ATTACK, PM ARDERN'S DESIRE TO BAN SEMI-AUTOMATIC RIFLES, AND THE DELUSION THAT WILL MAKE NEW ZEALANDERS SAFER.
A BLOGPOST TO EXPLAIN WHY I HAVE NOT REDACTED EXCERPTS FROM THE TERRORIST MANIFESTO 'THE GREAT REPLACEMENT' FROM MY OTHER BLOG POSTS WRITTEN BEFORE THE CHIEF CENSOR BANNED IT.
MY [written] SUBMISSION ON THE ARMS (PROHIBITED FIREARMS, MAGAZINES, AND PARTS) AMENDMENT BILL
TIM WIKIRIWHI. THE RIGHT TO SELF DEFENSE: MY (UNDELIVERED) ORAL SUBMISSION TO THE NEW ZEALAND COMMITTEE OF THE ARMS (PROHIBITED FIREARMS, MAGAZINES, AND PARTS) AMENDMENT BILL APRIL 2019
Update: 18-5-19 More information has come to light about Phil Arps since I wrote this opinion piece, that has baring on his guilty pea… yet still what I say in this Blog- post is still relevant…..
Also read this.