Important:
I have written an explanation as to why I have not redacted excerpts of the manifesto 'the great replacement' from this blog post… here
The Blog post below and an earlier post were written before the Chief Censor imposed the ban.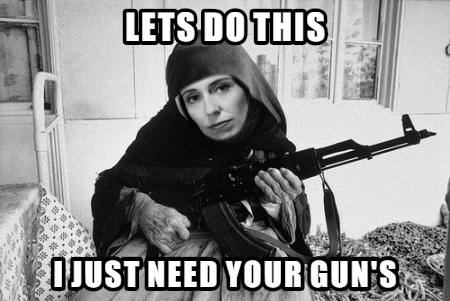 I'm being Punished for Anti-SJW activism.
Here I sit in Facebook jail for a week for the heinous thought crime of publicly criticising New Zealand Prime minister Jacinda Ardern's New Gun prohibitions on the net.
My sentence was immediate … without warning… and I had no idea I was posting anything that could be construed as being 'an offence' of any kind.
I was merely exercising my right to free speech and open dialogue as a Libertarian activist and Blogger.
Read my last Blog post on this subject here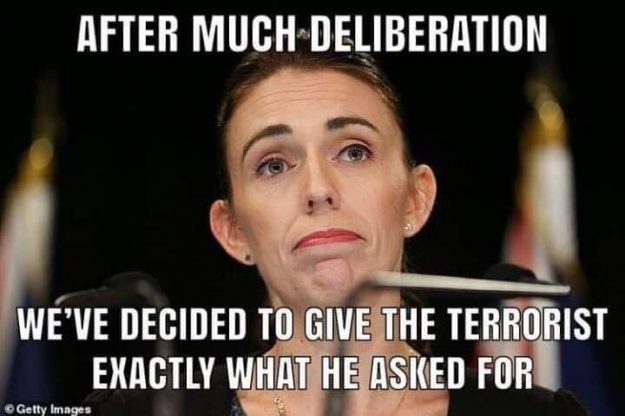 The Rush to make the SJW Agenda Law and suppressing reasoned opposition..
Much to my surprise Ardern has devised a Machiavellian scheme to make her prohibitions immediate without following the normal due democratic processes… she says this will happen in due course… as if its a foregone conclusion that parliament will support her plans. and the legislation will be retrospectively enacted, and Liberals around the globe have been Lording her like she is some sort of legislative Messiah and calling upon their own governments to follow her lead… precisely like the Terrorist expressly wanted them to do!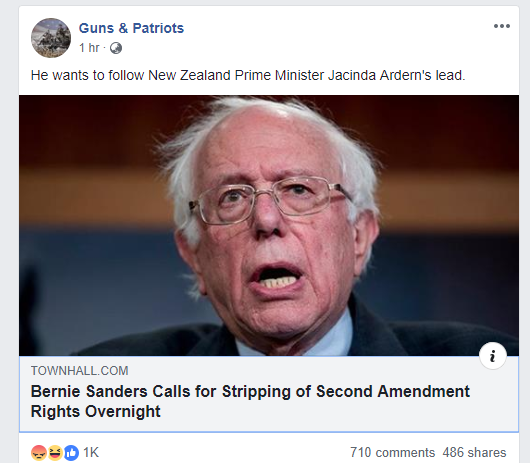 I believe Ardern was instructed to do this by her Mentor Helen Clark, whom used this same device of retrospective legislation herself when PM to stop a high court lawsuit she was facing for election fraud and misappropriation! (search up Pledgcardgate… good luck with that as most of the information about this has conveniently 'disappeared' off the net… Clark being a UN Lefty Big wig… this is precisely the sort of inconvenient facts the left have successfully suppressed )
Whenever politicians use 'retrospective legislation' the people should be vary wary… and in the Case of Jacinda Ardern's 'Immediate gun ban' she is circumventing the safety checks of due democratic process… that is supposed to prevent legislation from being implemented too hastily, and insure there is plenty of public discussion and sober minded rationale… tested in the public domain.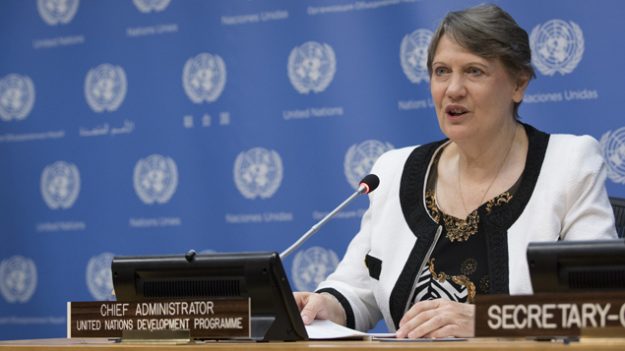 SJW Ardern is using the heat of emotion generated by the terror attacks to maximise the chance of getting this legislation passed without much sober contemplation by Opposition Mps or the People, therefore she certainly does not want dissenting views and criticisms about her new Gun laws or large protests before they are ratified by parliament, and so The Activist SJW Liberals running facebook… acting unilaterally yet deliberately are banning Dissenting voices like mine, and I have been prevented from posting and commenting for 7 days even though I have not violated their community standards.
They have done so out of pure political bias… while claiming I have violated their community standards… without any explanation.
This is the post that got me 'Zucc-ed' (Photo below)…remember there was no ban on sharing excerpts from the manifesto when I posted this… and now that it has been banned you may appreciate the truth of what I am saying… Political suppression of dissenting opinion.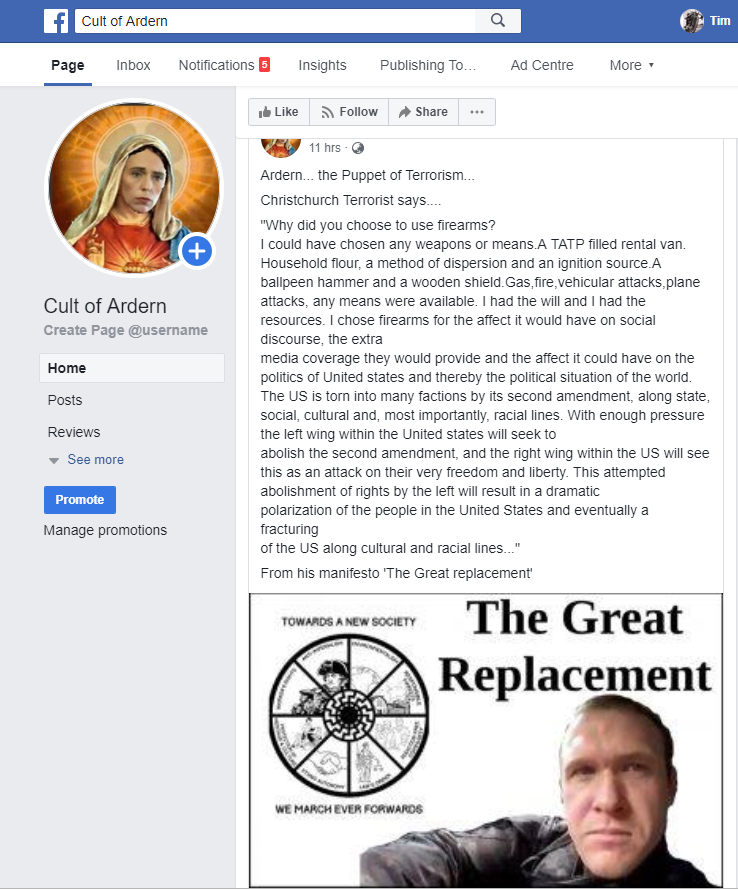 As you can see, I did not write anything that can be construed as being against any of the Facebook community standards with respect to nudity, hateful, or otherwise what is commonly understood to be offensive… Nothing racist, or sexist, etc… I simply expressed my political opinion about Arderns new and corrupt Gun prohibitions, and validated my statement with a factual quote and accompanied these facts with a relevant picture for readers to investigate for themselves.
I got the photo off Google.
And this post contains no inaccuracies, nor anything that has not been published on facebook by other media…
eg Here… New Zealand Shooter is a Radical Environmentalist Who Believes the Earth is "Overpopulated"
And on Fox news… see photo below…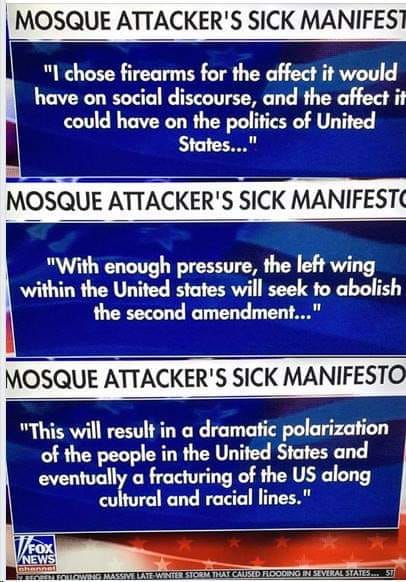 What is even more interesting is NZ Herald published video of the terror attack but have not yet been charged with a crime! here
Political Favoritism and Sly Expedience???? MUCH!
The Governments suppression and threats of Imprisonment.(please remember I wrote this passage before the Chief Censor Banned the Manifesto)
I did not share any of the video footage of the terrorist action that was put on the net, that has been outlawed by the New Zealand government, yet to my knowledge there is no prohibition on discussion or sharing the Manifesto the terrorist published on line in which he gave his reasons for why he committed this crime, and why he used guns, and it would be the height of political suppression of the truth if any such prohibition was imposed because that would muzzle the peoples right to discuss this heinous crime, and understand it, yet it appears the liberal running facebook made a completely arbitrary decision to 'prohibit' posts like mine on this topic.
and in so doing they display their extreme political prejudice.
I have not watched the footage and I have no desire to watch such a barbarous thing, yet still it is a gross act of suppression by the government to outlaw the video and prosecute people whom have shared it on their social media. Its suppression is part of the general desire of the government to steam roll through their oppressive new Gun control legislation without protests from the people who may watch the terrorist video and realise the government cant keep us safe from terrorism or mass murder, and demand *more gun rights* not less.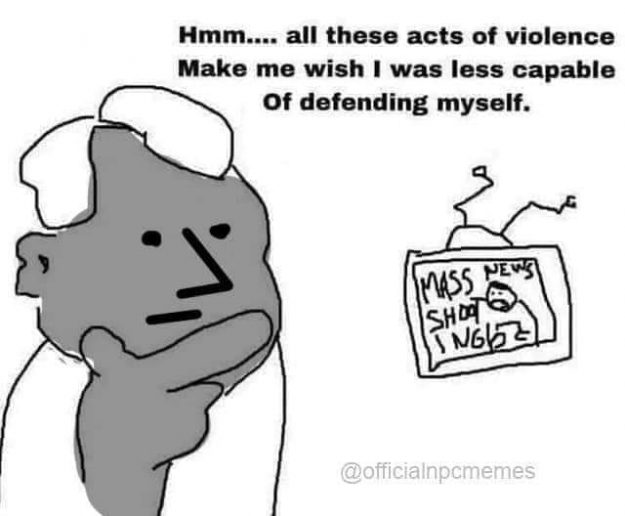 The video has been shared far and wide internationally… The Turkish president Erdoğan has used it many times for its propaganda value against Islamiphobia in the west as part of his election campaign!
yet our Government has made it a crime for us to share it… and what they have not been able to suppress by law, The social media working in cahoots have taken it upon themselves to shut down critisims of the left on their social media platforms.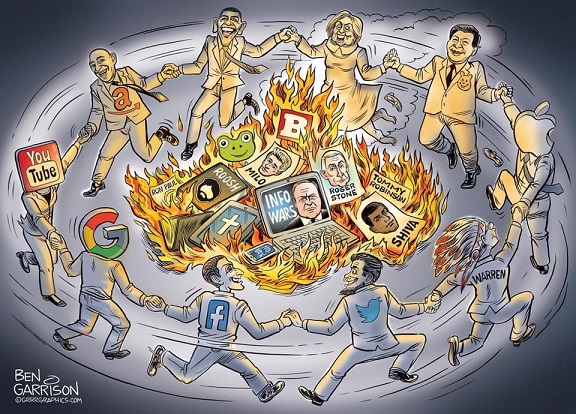 Internet Tyranny, the Leftist war on Free speech.
This agenda driven censorship has become prolific, and demonstrates a massive political fraud being perpetrated against the entire world by the Left's dominance over the world wide web, esp of social media like Facebook and it can be easily shown they are actively engaged in perverting the democratic processes of Western societies in favour of Leftist Political parties and their political agendas.
While it is harder for them to suppress Established sites with millions of followers, yet still because the left have lost on so many fronts in recent times to establish their Global tyranny… from Brexit, to the defeat of Hillary Clinton, they have moved against their outspoken adversaries under the guise of fighting 'fake news'… They have suceeded in banning and marginalizing many popular voices on the right … and comparatively it has been a walk in the park to pick off small fry like me by the tens of thousands without any recompense!
By using so called 'Community standards' they are targeting Individuals like myself who are activists against Lefty Liberalism and thereby not only crushing well reasoned and truthful dissenting views and posts from spreading throughout the population and gaining a foothold in the public sphere, but are also projecting an atmosphere of Fear and suppression… intimidating many people from speaking their minds out of fear Facebook will punish them, and maybe even close their pages down.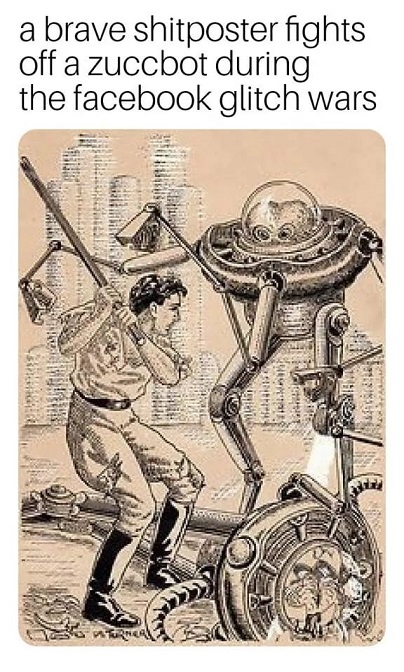 This is the treat that hangs over Social media now and the threat that I now face.
Will they shut down my page?
One of my people actually told me he consciously watches what he posts out of fear he will be 'Zucced' as this will affect his business and livelihood!
And this is *outrageous* that the political bias of Facebook is so extreme that people are scared to be vocally critical of things like these new oppressive gun laws.
All it takes is for one slippery snake Liberal hiding in your group or friends list to report your post to the Facebook gestapo and you can find yourself jailed without any sort of due process… without the opportunity to say anything in your own defense. and of course these Snakes hiding in your grass never stand up and and say to your face they reported you… they are happy to remain hidden among your friends… These Judas types dont admit their collaboration with the gestapo to the rest of the group as they know they will be thrown out.
So there they sit… like a terrorist cell… evil malevolent minions of the powers that be… serving as the spies of the Facebook gestapo … ready to report any criticism that they dont like… Satan Laughing spreads his wings.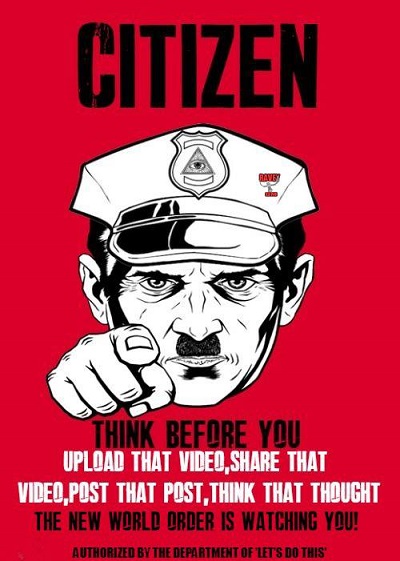 Google skews Web searches in favour of leftist ideology and buries site they disprove of.
De-Platforming their enemies from the Internet is now standard Left wing modus opperandi.
They get hysterical when any independent voice they cant control gains a large following. (here)
The left will move mountains to get visiting speakers they cant control visas revoked. (here)
This concerted agenda by the left is tantamount to staging a Global Coup!
These Gargantuan Internet Tyrants and mainstream media are in fact working in cahoots with Leftist Governments and parties and acting in a manor that is 100% contrary to the Ethical standards of Journalism and are flouting the duty of what a free press is supposed to be! Independent of Government and the vanguard of Liberty and free speech!
These powers have become the chief tools of censorship and imposing a heavy handed political agenda.
The Lefts massive manipulation and corruption of the foundations of Western Democracy and Elections.
This massive interference with free speech and discourse in New Zealand with respect to the Christchurch event not only demonstrates how the Social media Giants Liberal bias and activism is now being used around the globe to smooth the road for Leftist Legislators to get their oppressive agenda made Law, it also pales into insignificance any delusions people may have had about Russia interfering with the US elections!
So the hypocrisy of the Left is to cry blue murder when they suspect the internet has been used to spread propaganda against them… yet they have moved with utmost vigor to make sure the internet is now a propaganda machine for the Left… under the pretext of fighting fake news and hate speech.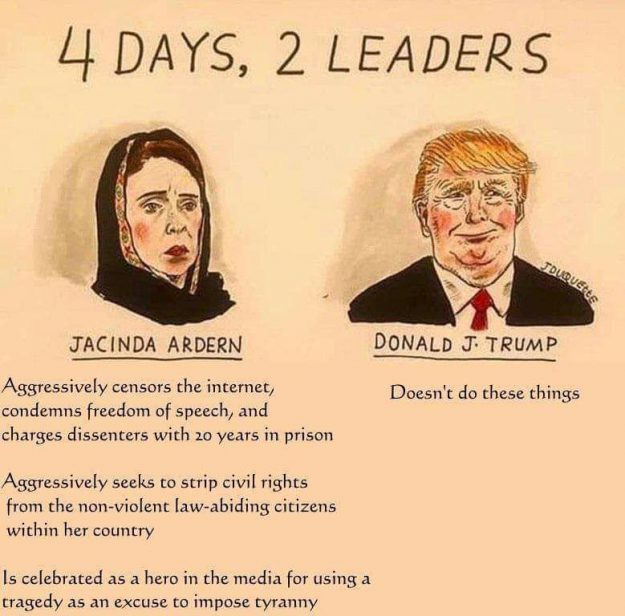 I believe these massive internet giants controlled by Social Justice Warrior Liberals are perpetrating a massive fraud against the populations of the democratic world ant are acting with such extreme prejudice as to nearly eclipse what has been possible by most Authoritarian governments such as China and North Korea… and Russia in which Putin has just passed more 'Fake news' laws to further outlaw criticism of his government and to punish anyone who dares.
That is how tyranny works… By passing Laws under the pretext of a righteous cause when in reality they are legalising their own crimes against their political opponents.
Though the Internet Giants are privately owned, that cannot be a legitimate excuse for what they are doing because the Fraud they are committing is the pretense that their internet services are fair and objective and are not Bullying or suppressing genuine free speech.
This is their Great lie!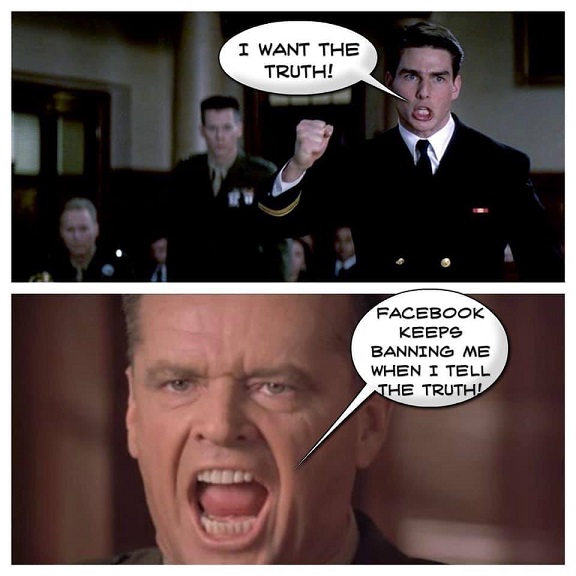 I believe there is a legitimate case of grand Election fraud these companies ought to be legally taken to task… something like the Muller investigation but against the bias and manipulation of the internet for personal political ends.
I dont understand why some wealthy and tech savvy entrepreneurs have not set up already set up better alternatives!???
The Market is crying out for it and I believe the future liberty and well being of western civilisation hangs on dire urgent need for the Lefts stranglehold over the internet to be smashed!
I may already be too late.
If there were credible competing alternative social media to Facebook, Google, and YouTube who acted in a more ethical fashion and who respected the rights of individuals to free speech and expression I would abandon the services of these prejudiced liberal companies voluntarily, and I am sure 50% of the internet would do so too, yet while they hold a virtual monopoly on social media, I refuse to 'ban myself' and abandon the internet to the Machiavellian Liberals!
I will go down fighting!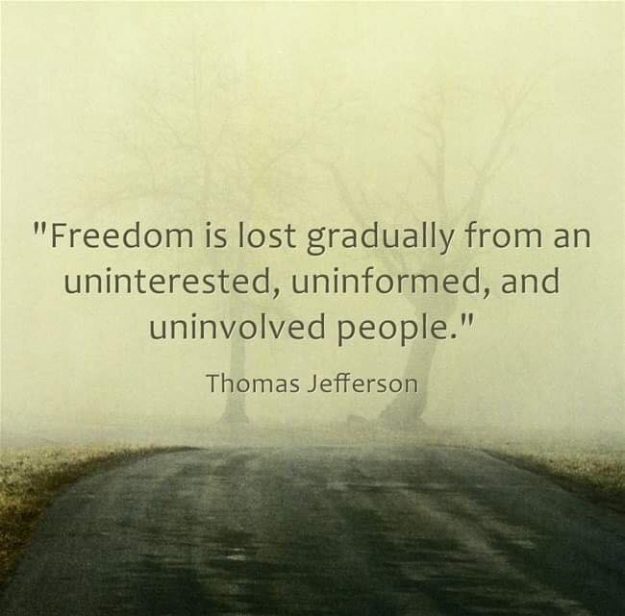 Defending NZ Gun rights from SJW Gun confiscations and criminalisation.
Before I was 'Zucced' I was busy on Facebook calling for Gun owners not to surrender their rights without protest. I was encouraging them to practice peaceful civil disobedience of the most honorable type… non compliance with unjust demands from the state.
With regards to the ploy of a government 'buy back', I argue that even if the government tries to bribe you into surrendering your rights Gun owners need to refuse to comply… In the US New Jersey State demanded all the high capacity mags get handed in… nobody complied!
*That is how Free people respond to unjust laws*
Read more here.
This is why they want to register Guns too… so then they can confiscate them.
Of course they will send the cops around to arrest a few non-compliant gun owners,,, yet all kiwi gun owners who are not slaves of the state will need to rally and help them with their legal defense.
Gun owners should be uniting and planning protests!
They have been made criminals though they have committed no crimes!
They have had their rights and liberties trampled upon by a tyrannical little nobody.
Yet there are Reports of hundreds of New Zealand gun owners voluntarily already surrendering their Semi Autos, with many kiwi believing the line… 'gun ownership is a privilege… not a right' Read more here
The New Zealand government does not want the NRA to help Kiwi gun owners rally and defend themselves from loosing their gun rights!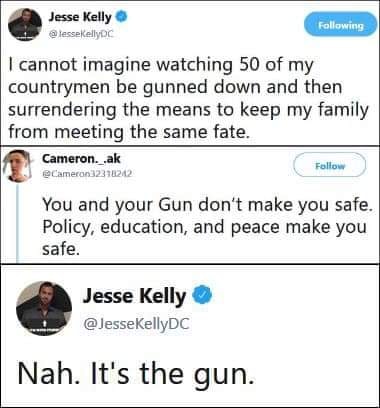 It appears these reports of large scale surrendering of guns to the police are just more propaganda designed to fool NZ gun owners into the belief that most gun owners agree with the new prohibition and in so doing demoralise any who are hoping to rally a large scale protest.
A friend of mine parroted these naive sentiments… "We in NZ don't have a 2nd Amendment for gun ownership in the way you are suggesting.
Gun ownership is a privilege not a right allowed under the direction of the government. If the rules change they change we have to comply. Pretending that we are Americans will not work here sorry. We are now have a new law that we will have to comply with whether we like it or not.".
I had to school him…. "The second amendment does not 'grant' a privilege to the American people at the generosity of the US government… what the second amendment does is *Enunciate a natural right that all human beings have* and that is why it tells the government *they shall pass no law that violates this natural human right* .
So that we kiwi dont have a second amendment *does not mean* we dont have the natural right to bear arms… the means of self defense… we do have that right irrespective of what our government thinks or wants.. or compels!
The problem we have is that our backward Nation has no protection of our rights from tyrants and socialists like Ardern… and so we are exposed to the evil of a government that can trample upon our rights… yet that does not make it just… it means we are the victims of oppressive government and evil laws."
Tim Wikiriwhi
Christian Libertarian.
PS… A Gun rights petition is circulating Here
Please sign it!
Here is what it says…
Prime Minister
We are asking for you to reconsider your plans to rush legislation that drastically changes our firearms laws.
We have two main concerns:
1: The exclusion of subject matter experts WILL simply result in bad law.
2: Rushed legislation WILL make the nation LESS safe.
There is simply no need to suspend democracy here.
You have made one huge change on zero notice, after only a few days of consideration and with most of the affected parties excluded.
Now you have promised huge new law changes from Parliament in a matter of only days. Before many important issues have even been considered. All we have now are questions.
It has been thirty years since anything remotely comparable occurred. We have the time to do this right.
Thank you for your consideration.
Let us please do the RIGHT thing here. Not just be seen to act.
ShootersLottery.Org.NZ
*******************************
Update: Though I cant comment or make posts for 7 days I can still access my page and read my news feed, anyway I just received yet another facebook notification that I have violated Community standards on another post in which a simply posted a photo of the terrorist in his car and called him Scum!
I made this post within an hour of hearing about the terrorist attack, and in no way was their any 'Ban' on posting photos of the terrorist… it was quite a natural response!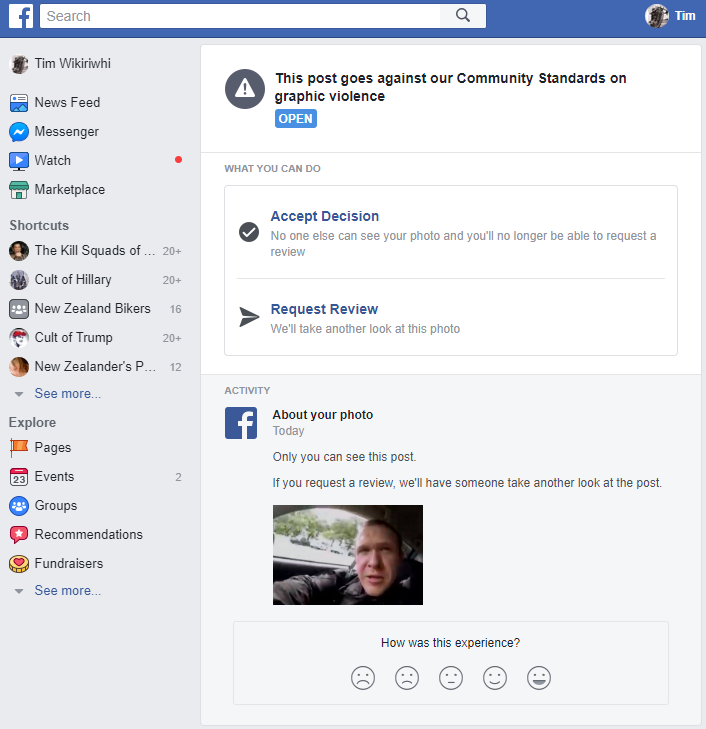 Either I have again been reported by some snake, or Facebooks AI 'Zuccbotts' are hard at work supressing any pictures and commentary on the terrorist attack in Christchurch!
In no way did I say anything violent, or praise the terrorist!
I simply called him scum!
*****
Interesting NZ Youtube video talks about the bias in NZ Media 'Newshub'.
I concur about how disgusting Newhub is and in fact I blocked them from my facebook newsfeed only a few days ago out of pure disgust …

More… ISPs in AU and NZ start censoring the internet without legal precedent
Several websites including Voat, ZeroHedge, Archive.is, LiveLeak, and others have been blocked in Australia and New Zealand in direct contravention to civil liberties that citizens are supposed to have. The biggest of these internet providers, Telstra, has published a blog post defending their censorship action – even acknowledging that free speech has been sacrificed by company decision:
"We appreciate that it is necessary to ensure free speech is carefully balanced against protecting the community – but with these sites continuing to host disturbing content we feel it is the right thing to do to block them."
In fact, some of the blocked sites have been unfairly lambasted in mainstream media as "refusing" to take down offending material. Let's be clear, each and every one of the blocked websites operates lawfully – that includes removing illegal material when requested. These internet service providers (ISPs) in Australia and New Zealand have taken it upon themselves to play judge, jury, and executioner in their condemnation of these websites and their visitors just for exercising free speech…
Read more! here
More from Tim…
NIGHT OF THE LONG KNIVES: SJWS RUNNING THE INTERNET ARE SILENCING CRITICS AND SYSTEMATICALLY UNDERMINING FREE AND FAIR ELECTIONS ON A GLOBAL SCALE
FACEBOOK AI DOES NOT FOLLOW THEIR OWN COMMUNITY STANDARDS… BUT THEN WHO EXPECTS INTELLIGENCE FROM A STUPID ROBOT?
FCAKEBOOK TRANSGENDER PREJUDICE NOT FUNNY.
DO THE MATH…OBAMA IS WAGING A COVERT WAR ON THE AMERICAN PEOPLE.
LIZZY MARVELLY: SEX GODDESS, SOCIAL JUSTICE WARRIOR, AND PROFESSIONAL VICTIM.
GUN RIGHTS ADVOCATES CARE ABOUT YOUR WIVES, MOTHERS, AND DAUGHTERS.
TRIBUTE: HERO CHRISTIAN BIKER WITH AR 15 SHOOTS IT OUT WITH TACTICALLY PREPARED CHURCH PSYCHO-KILLER .
ANTI-GUN LOBBY PROPAGANDA BACKFIRES. WOMAN ARE SAFER WITH GUNS.
GUNS ACROSS AMERICA. CHRISTIAN PASTOR SHAHRAM HADIAN SPEAKS IN DEFENCE OF 2ND AMENDMENT
FOR GOODNESS SAKE…STICK TO YOUR GUNS!
AMERICA HAS FORGOTTEN ITS ROOTS! LAVOY'S DAUGHTER RAISES THE CALL!