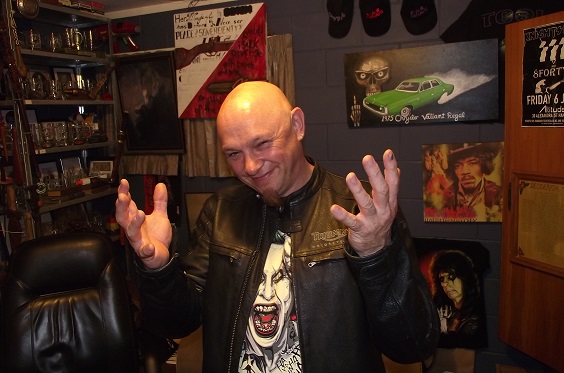 I am rotting in facebook jail right now…. again doing a 30 day lag for the heinous crime of sharing a Gif I selected from the facebook Gif app!
They have been targeting me and building a case to delete me and all my pages.
Every time I get pinged It goes into a record, even when the truth is I have done absolutely nothing wrong.
Yet this post is really not about Me but about Facebook's (and Youtubes) new way of manipulating the Internet to serve the Woke Globalist Agenda to control the Corona virus Narrative and in time for the US Elections.
I will be editing and adding to this post shortly yet for now I just want to share a collection of screen shots and articles.
look at the ridiculous standards facebook sets… or at least uses as an excuse to block stories and posts they dont like!
It's like we must fully investigate every single thing we post.
It's like we must agree with every detail.
It's like we cant share things with our friends we may disagree with to get their opinions!
etc etc.
In reality these standards are only imposed on people like myself and on articles and posts that express opinions they want to censor.
Tim Wikiriwhi.
The following Video Facebook has deemed that sharing it with others to be a violation of their community standards.
Now I have seen other videos featuring Dr Judy Mikovits which contains statements regarding 5G frequencies that I personally do not ascribe to yet the video below does not say anything about such conspiracy theories but is purely discussing how Death certificates are issued.
She is without doubt an interesting Lady, her problem is she bangs heads against the the establishment at the highest levels.
Its obvious… and I suspect that for this reason… for daring to present alternative medical opinions… or to second guess the establishment Facebook has decided to blacklist *all her material* irrespective of whether its factual or devoid of 'Controversial claims'… anything she says… true or not is prohibited.
So Facebook is seeking to vet any information before you get a chance to check it out for yourself and make your own judgement!
The official Narrative is the only Narrative facebook and youTube will permit you to see.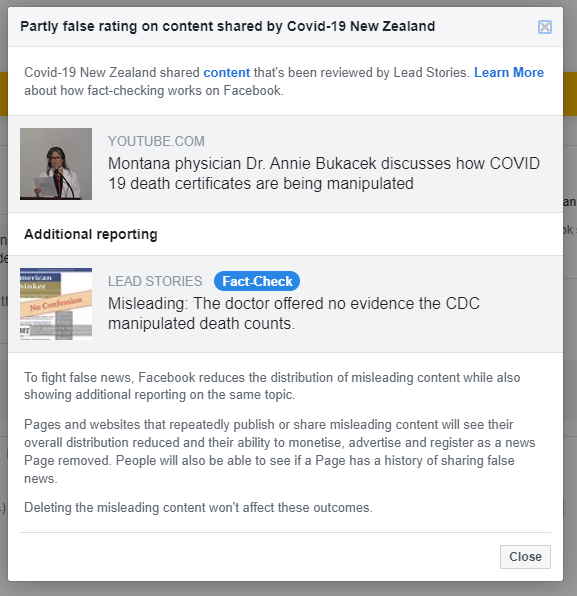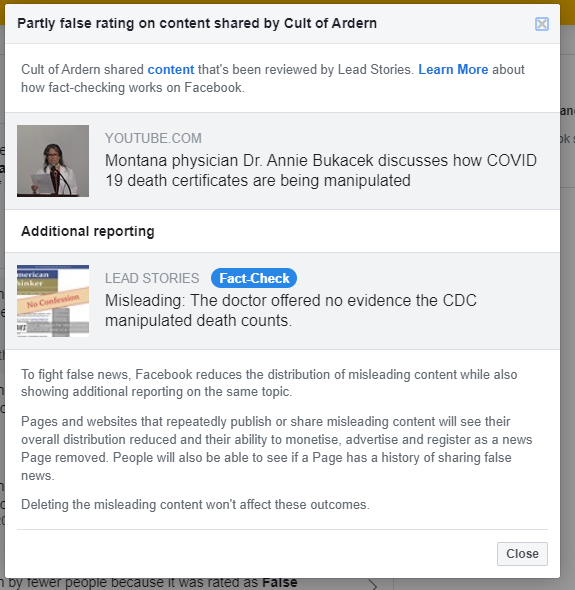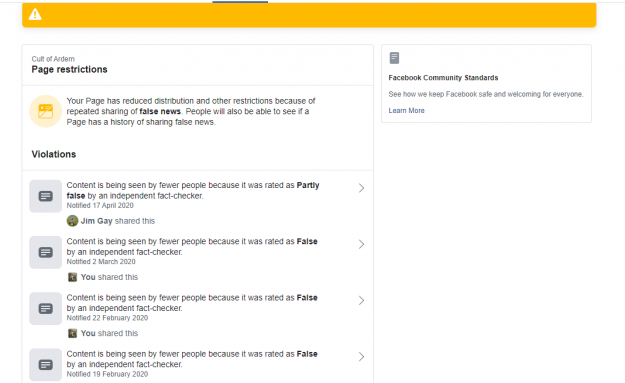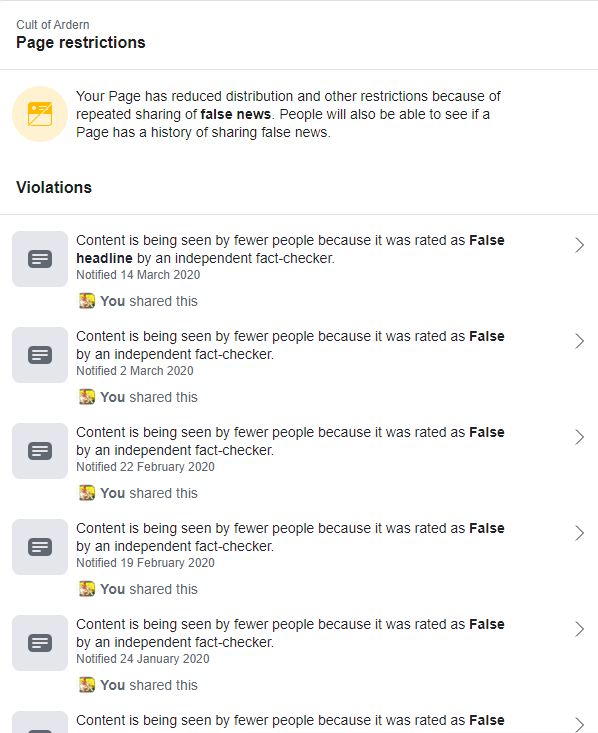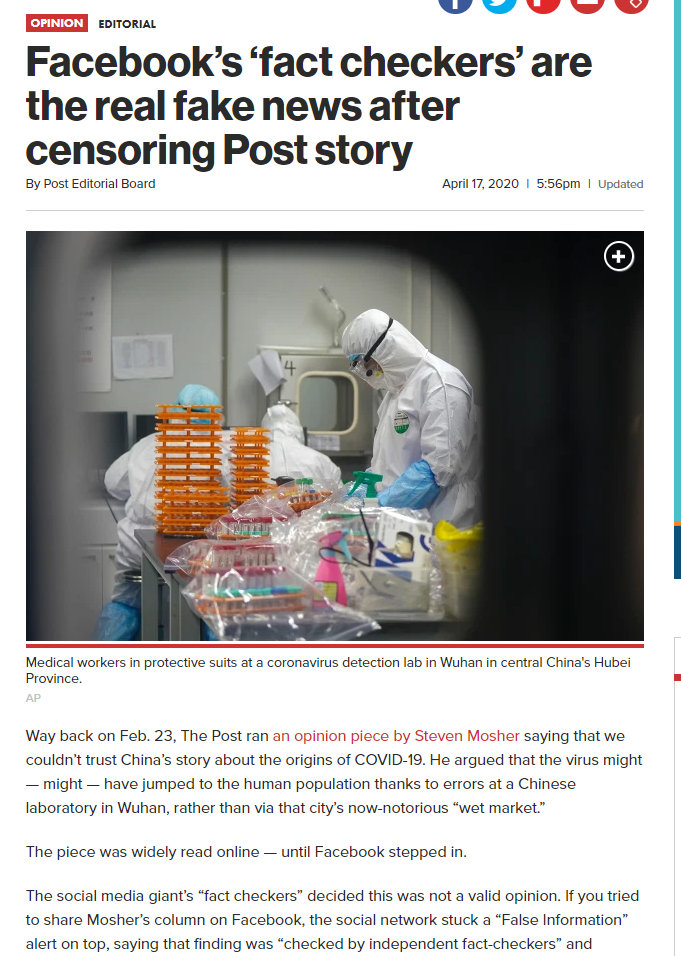 Read more here Facebook's 'fact checkers' are the real fake news after censoring Post story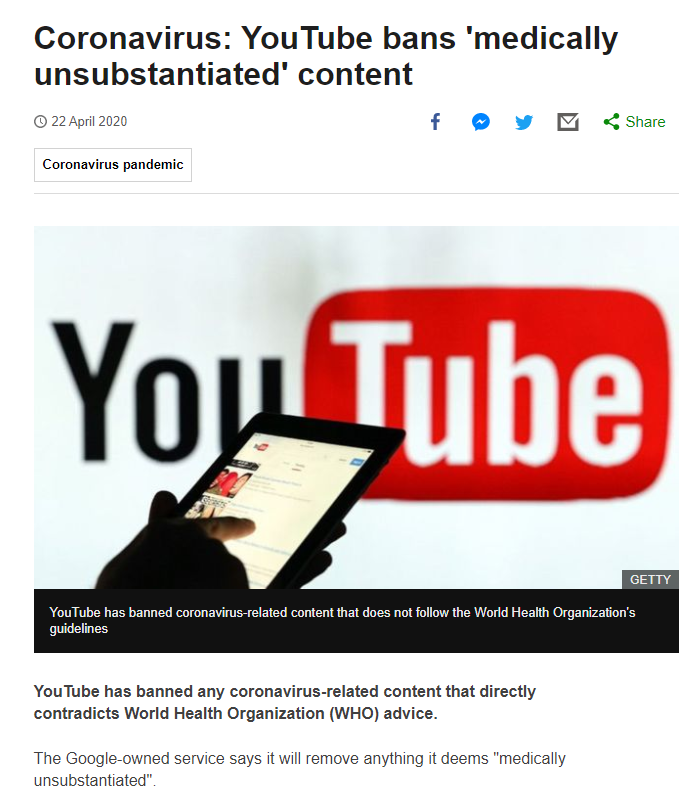 YouTube has banned any coronavirus-related content that directly contradicts World Health Organization (WHO) advice.
The Google-owned service says it will remove anything it deems "medically unsubstantiated".
Chief executive Susan Wojcicki said the media giant wanted to stamp out "misinformation on the platform".
'Mrs Wojcicki made the remarks on Wednesday during her first interview since the global coronavirus lockdown began.
"So people saying, 'Take vitamin C, take turmeric, we'll cure you,' those are the examples of things that would be a violation of our policy," she told CNN.
"Anything that would go against World Health Organization recommendations would be a violation of our policy."
Mrs Wojcicki added YouTube had seen a 75% increase in demand for news from "authoritative" sources.
Last week, Facebook announced users who had read, watched or shared false Covid-19 information would receive a pop-up alert urging them to visit the WHO's website.
Facebook-owned messaging service WhatsApp, meanwhile, stopped users forwarding messages already shared more than four times by the wider community to more than one chat at a time. '
Read more:
Coronavirus: YouTube bans 'medically unsubstantiated' content
More from Tim… MY COVID-19 FACEBOOK PAGE. TYRANNY AND THE POST-FREE SPEECH ERA.
FACEBOOK IS WAGING A WAR ON INFORMATION.
FACEBOOKS COLLABORATION WITH LIBERAL TYRANNY. SHUTTING DOWN DISSENT AGAINST NEW ZEALAND PM'S NEW GUN BANS
FACEBOOK AI DOES NOT FOLLOW THEIR OWN COMMUNITY STANDARDS… BUT THEN WHO EXPECTS INTELLIGENCE FROM A STUPID ROBOT?
ITS TIME FOR THE FREEDOM MOVEMENT TO LIBERATE THEMSELVES FROM FACEBOOK… GET THE PARTY STARTED OVER ON ME WE!