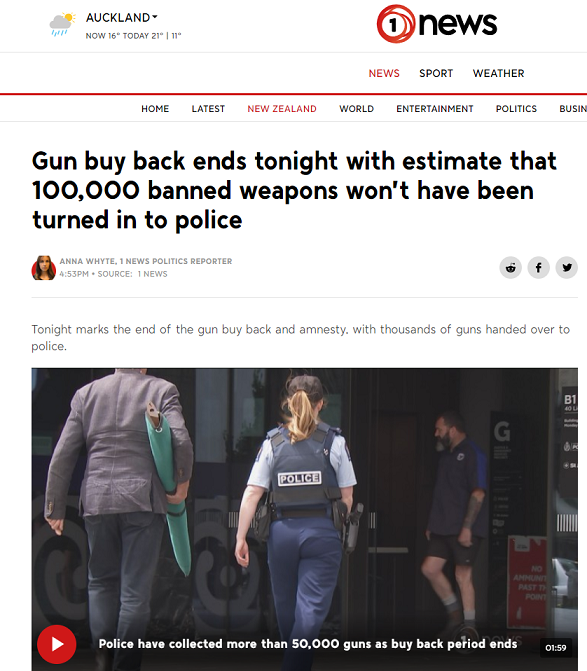 "Tonight marks the end of the gun buy back and amnesty, with thousands of guns handed over to police.
However, the Council of Licenced Firearms Owners say owners have been "hiding valuable firearms, protecting family heirlooms, and being ignorant of the fact they are affected by the new bans is now the new normal".
The council estimated that 100,000 unlawful guns won't be handed back after the buy back ends tonight, a figure it says came from talking to 11 of the 15 large gun suppliers and from custom numbers…"
Read article here
Report from New Zealand….
Guy Buy Back scheme and Amnesty period finished.
Over 100 000 Guns not surrendered.
Things are about to get real people…. The Police will seek to make 'examples' out of some people in the hope to terrify the rest into compliance….
I would expect the Police to flout the law and start systematically raiding the homes of licensed gun owners… with virtually no just cause… they will start with those whom they are suspicious…. maybe even having staff Trawling social media (like this forum) to ascertain possible non-compliant gun owners simply from the comments they have made…
Obviously anyone who has not handed in their now prohibited guns had better have them well stashed….
******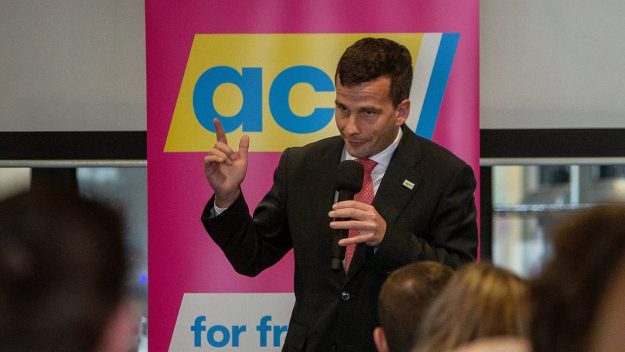 "The truth is, that we had a law-abiding firearm community who, in my view, have become engaged in civil disobedience on a massive scale because Parliament eroded the respect for the law."
David Seymour Act Party Leader.
Read more here Claims that banned firearms are being hidden as gun buyback ends with 50,000 collected
******
Statement from the Outdoors and Recreation Party.
"After today thousands of law-abiding New Zealanders will become criminals and face up to 7 years jail for possessing what was a lawful and authorised firearm". Alan Simmons co-leader of the NZ Outdoors Party said "The police attitude is threatening and intimidating with TV adverts depicting people heading off to court. The police and the Government need to take a long hard look at themselves. Less than half of the Semi Automatics have been handed in and for the police to now make threats of raids, prosecution and jail for honest citizens smacks of Tyranny…"
Read more here… THOUSANDS of Law Abiding Citizens Will Become Criminals From Today Onward
*********
WHAT A FIASCO!
Someone with Legal nouse needs to write up a 'Know your rights' Bullet point list for Gun owners who find themselves getting raided.
It should include what paperwork the Police must have, what they are allowed to do… and esp what they are not allowed to do.
Are they allowed to photograph the contents of your safe?
Are they allowed to record in writing the contents of your safe?
You see that in the absence of a Gun register the Police will still be trying to build a database on what you own so they can demand you surrender them as their prohibitions broaden.
It should include what reasonable standard/ threshold must be met before such a heavy handed activity is undertaken… and who is responsible for it … esp when nothing is found… and by what means an innocent person is not robbed of his legal possessions and licence.
The Gun community must be prepared to keep vigilant on this because the Police will abuse their powers… do raids that are not justified… Take guns they are not justified on taking under the most flimsy circumstances… and will arbitrarily deprive innocent people of their licences.
Remember… do not talk to the Police… respectfully decline to answers their questions…
Are you allowed to video their Raid?
How are the police allowed to treat your children and spouse?
Are they allowed to murder your dogs?
ETC ETC
Tim Wikiriwhi
Christian Libertarian.
New Zealand.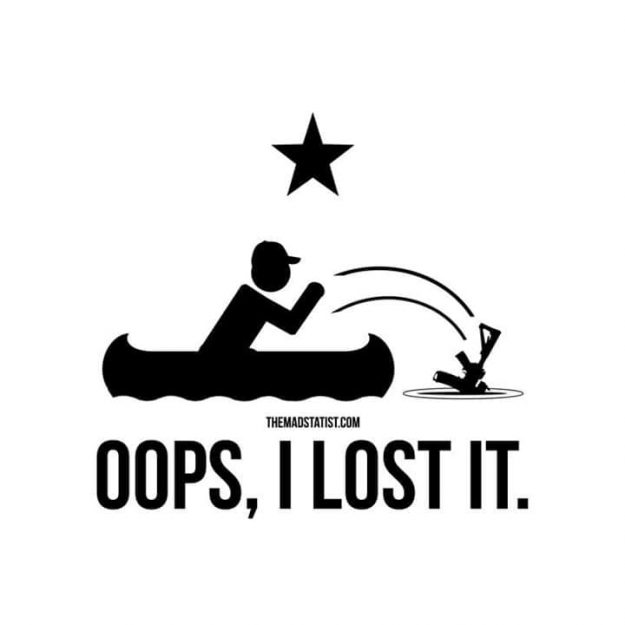 UPDATE!!!!
This Mainstream media piece is vile… talk about making out the Police are the good guys in this… and that this innocent law abiding man is 'Far right' and hold opinions 'Like Brenton Tarrent… the Christchurch Terrorist'…!!!
Disgusting Political Propaganda justifying tyranny!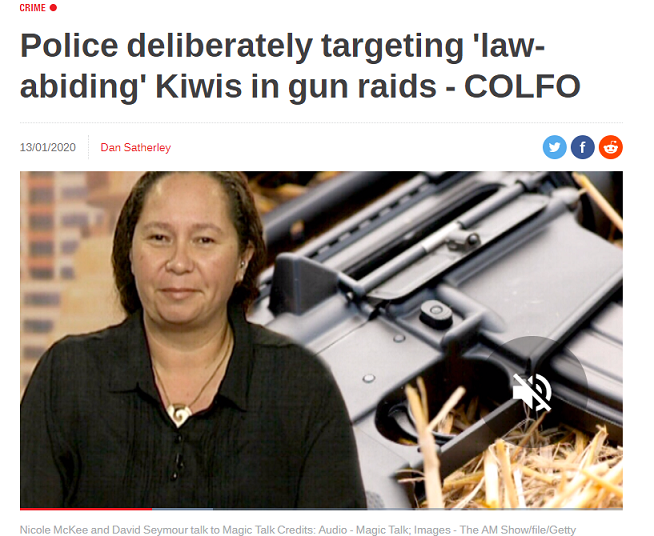 CRIMEPolice deliberately targeting 'law-abiding' Kiwis in gun raids – COLFO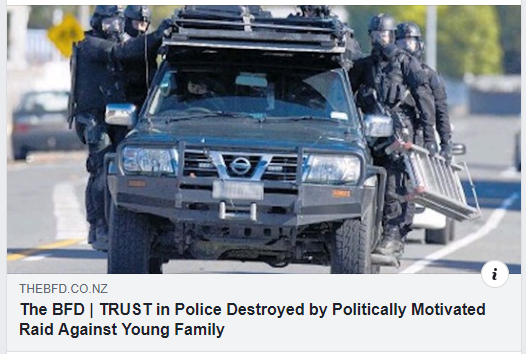 TRUST in Police Destroyed by Politically Motivated Raid Against Young Family
More from Tim…
BANNING PLASTIC UTENSILS…. ARDERN DRUNK WITH POWER WHILE N P BRIDGES WANTS RAPTOR UNITS… TIME FOR NZ TO ELECT A NEW BREED.
TIM WIKIRIWHI'S ORAL SUBMISSION ON THE (NEW ZEALAND) ARMS LEGISLATION BILL.
TIM WIKIRIWHI: MY [Written] SUBMISSION ON THE (NEW ZEALAND) ARMS LEGISLATION BILL.
THE ROYAL COMMISSION OF INQUIRY INTO THE ATTACK ON CHRISTCHURCH MOSQUES IS A WHITEWASH.
Read : TIM WIKIRIWHI. THE RIGHT TO SELF DEFENSE: MY (UNDELIVERED) ORAL SUBMISSION TO THE NEW ZEALAND COMMITTEE OF THE ARMS (PROHIBITED FIREARMS, MAGAZINES, AND PARTS) AMENDMENT BILL APRIL 2019
Read: NEW ZEALAND GUN COMMUNITY ROAST NATIONAL PARTY MPS FOR SELLING THEM OUT ON ARDERN'S NEW GUN CONFISCATIONS.
Read: ARDERN'S NEW GUN PROHIBITIONS FAIL TO REMOVE GUNS FROM THE HANDS OF CRIMINALS… WONT MAKE NEW ZEALAND SAFER…AND ONLY TARGETS THE LAW ABIDING.
Read: MY SUBMISSION ON THE ARMS (PROHIBITED FIREARMS, MAGAZINES, AND PARTS) AMENDMENT BIL