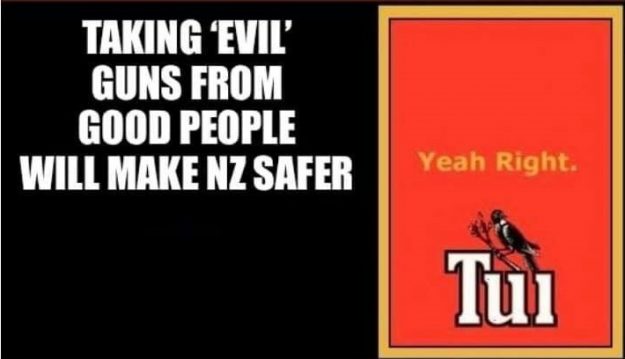 As usual it was on the last night that submissions were open that I could no longer put off writing my submission… and as usual that left me no time to do a decent job of it… no time to refine it, correct it etc etc and I have just submitted it with just over an hour till submissions close…
I post it below…
Cheers!
(edited)
**********************
Submission of Tim Wikiriwhi on the Arms Legislation Bill
I oppose the regressive step of reintroducing a Gun registry, and any further infringements of New Zealanders current Gun Rights.
I request the Bill be scrapped.
My concerns about this second tranche of heavy handed Gun laws proposed in this Bill, is that like the preceding Arms amendment Act which criminalised Law abiding citizens who owned semiautomatic firearms… who have now been forcefully dispossessed of their rightful property having been stripped of their rights though having committed no offences whatsoever… are yet again facing more unjust treatment by our Leftist Liberal Government and Police… under equally disingenuous aims and justifications.
The way the first Tranche was shamefully enacted sets the context by which the public ought now to view with trepidation this second tranche.
That spectacle is still fresh in my mind… the underhanded way Parliament cheated David Seymour of his vote to insure a more thorough process was followed… with far more public consultation… truly contemptible behavior by Parliament for Legal rigor!
There are good reasons why those legal safeguards existed for a more thorough process and yet all parliament colluded to negate due process!
The Shame of it stinks to hell!
Parliamentarians like Ardern whose personal Globalist ideology is at variance with her duty and responsibility to the people of New Zealand, and The Police who had been lobbying to get Semiautomatic Rifles outlawed for a long time prior to the Christchurch event, have colluded together and acted in self serving ways with respect to the first tranche of Arms confiscations, and being emboldened by the ease with which they were able to Rob New Zealanders of their Rights and property…. they now have come back for a second helping with this second tranche… that is born out of the same self interest and carried forward by the same contempt for the rights, property, and Liberty of the New Zealand people!
There is little evidence that the Government's gun buyback scheme would avoid future gun-related death and injury, the Treasury advised the Government. (ref:https://www.newstalkzb.co.nz/news/national/treasury-advice-on-gun-buyback-little-evidence-it-will-avoid-gun-related-deaths/?fbclid=IwAR2ZCaHQttCvXPfJHKO9dWuokLwmMg2ywEyqsbsZxy7n9StvIFCuemWscvE)
And with this being so is it any wonder that large swathes of previously trusting New Zealanders are now starting to see through the propaganda about these arms amendments being about making our country safer, but now perceive the real underlying motivations behind these legislative actions that serve to take away the rights of New Zealanders and further empower the State?
New Zealanders like myself are not fooled by the semblance of 'due diligence' that this public submission process entails… New Zealanders need to ask whether or not The committees place any serious weight on concerns raised by Citizens like myself who oppose new legislation which take away the rights and property of New Zealanders and further empower the State… or as I suspect via cognitive dissonance and prejudice they dismiss voices of protest, and carry out their own ambitions… regardless.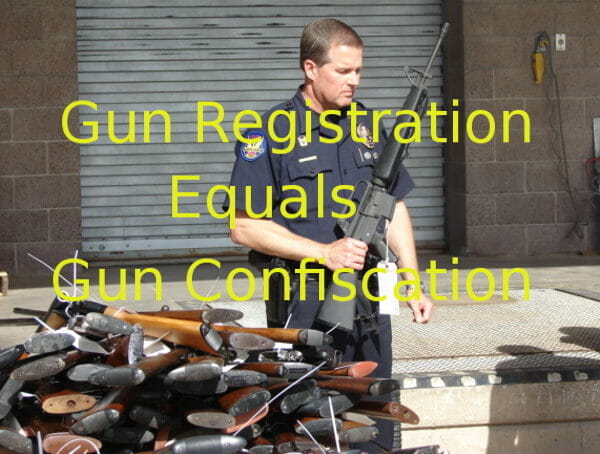 For example I know that the committee will have received many submissions that will respectfully ask the committee to consider overseas evidence that Gun Registers are notoriously unreliable at keeping track of fire arms… and at best only keep track of those held by the law abiding… not criminals… and are very expensive to administer, and result in another bloated bureaucracy, and because they dont make society safer other countries have abandoned them And in fact it was because of facts like this that New Zealand decided the register was a waste of time and abandoned having one in the first place!
These people who make these valid points for which they have good evidence to substantiate their assertions that the reintroduction of a Gun register will not make our country safer from gun crimes are doing so under the assumption that this submission process is not a charade, and that the committee will genuinely be moved by Well reasoned arguments and appeals to facts.
These well intentioned and guileless gun owners take it on face value and have bought into the line that these proposed amendments arise from Ardern's genuine ambition to make New Zealand safer… and that she and Parliament will be open to reason.
Not I!
I suspect Ardern's real ambition is ultimately the prohibition of all privately owned firearms… one step at a time.
I think to myself How foolish are these other citizens who appeal to the governments sense of reason!
How silly to assume that by providing facts and proofs that a gun register will not achieve the expressed outcome that our government claims to be the underpinning motive and justification for the Law changes that they will take heed of such submissions and this bill will not make it though the gauntlet into law!
I doubt this because Ardern and her Comrades keep their *Real motives and intents* hidden from the public and so they will not be swayed by such facts in the slightest… because they miss *the real mark*!
My submission on the other hand may be less congenial… but is more accurate.
Their true reason for enacting this bill and having a gun register *is about power over New Zealand gun owners*
Thus I can say with a large degree of confidence that no matter how many submission this committee receives in opposition to this bill that it will become law… the public be damned!
If after this Public consultation process it is determined *not to reintroduce a gun register* I will eat my hat!
Its already a foregone conclusion… because Ardern and the NZ Police *want the register for their unspoken nefarious goal.
All submissions and arguments and proofs about how a register is a waste of time with respect to public safety will fall on deaf ears as the *Real* purpose why Ardern and the Police want the gun register is *not about* safety or keeping guns out of criminal hands… but about making it easier for them… *The State* to implement future successive waves of Arms confiscations and make it much harder for The Citizens to refuse to comply… and this is their agenda and why a gun register *will serve the interest of Ardern and the Police very well*.
Step by step our Rights are in retreat while the jackbooks march forward until they have achieved their ultimate goal… complete firearms prohibition… the Socialist Police States wet dream!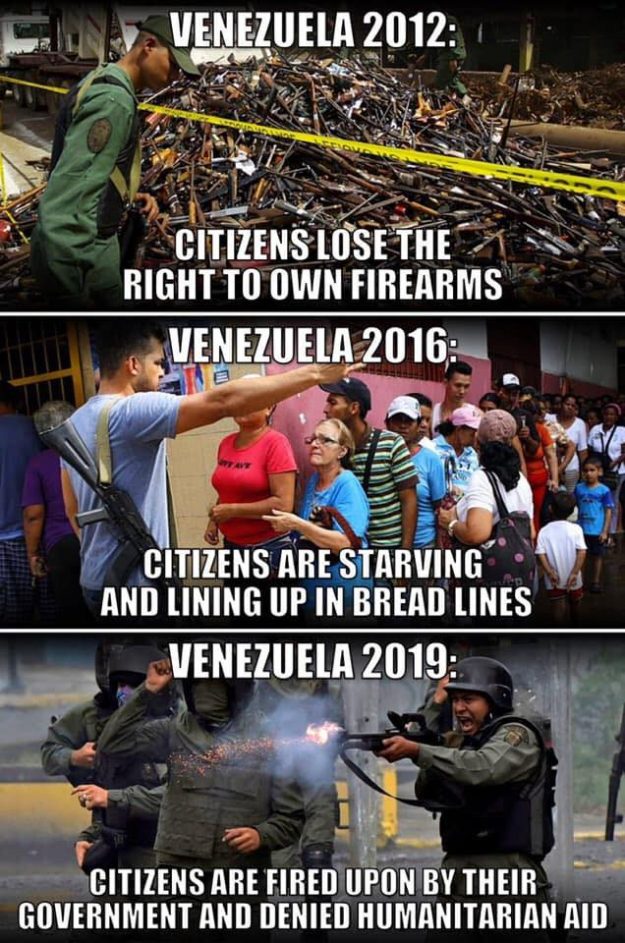 The Draconian way Our Arden led Parliament and police have behaved post Christchurch Attack has in fact evidenced the tragic truth… The terrorist has won!
This Bill is part of an ongoing assault on the Rights of New Zealanders that represents a massive shift in personal freedom vs the Power of the State… it is part of an insidious erosion of Our Liberty and Rights that has been enthusiastically accelerated by our hostile Government and Police under the pretense of being an understandable response to the Christchurch terrorist mass murders.
A response that in fact is so 'understandable' it was not merely anticipated by the Terrorist himself… but carefully engineered!
Ardern and the Police have done exactly what the terrorist hoped they would do and he said so in his manifesto!
That's the manifesto the government has banned New Zealanders from reading so that they can understand what the vile Terrorist's actions were *really* all about for themselves.
The manifesto which our government has busied itself trying to get banned internationally.
So now New Zealanders who never watched the news reports about the manifesto… or took the opportunity to read it while it was still lawful to do so… are now expected to 'Believe the Official narrative'.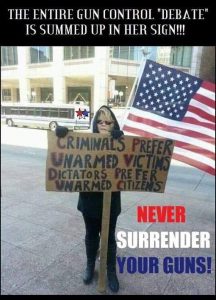 In reality these new Gun laws have zero to do with *a rational response* to the Christchurch atrocity.
New Zealanders who are not fooled by Socialist Liberalism know our government is following the UN 'textbook' on 'how to sell out your Nation to Globalism, a chief tenet of which is the disarmament of Western populations…which is why US Liberals are so hostile towards their second amendment which constitutionally protects american citizen's gun rights from Liberal Police State confiscation.
And in this UN Socialist textbook it is the Police who benefit from all the new legislation… not the people… the people have to simply shut up… and do as they are told!
We see our Globetrotting PM promoting Anti-free speech State regulations of Social media, and yet
internet security via encryption is not welcomed… because it will hamper Government (Police) ability to spy on citizens.
Parliaments and the Police rushed Arms Amendments has sown mistrust and outrage!
Innocent and law abiding New Zealanders have been robbed of their rights and property by the collusion of Politicians and the Police.
After such belligerency is there any wonder Public opinion of the Police is at an all time low and that Ardern's Coalition government is now tanking in the Polls?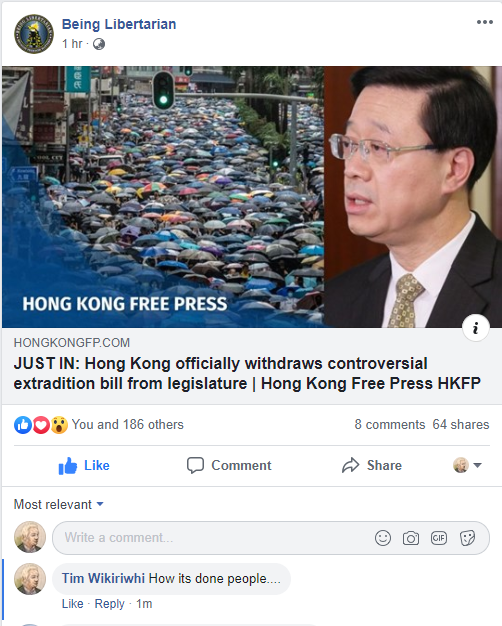 The Vigilant citizen has every right to ask themselves what the heck is going on!
We are not the fools Ardern and the Police take us for… We know the subversive political doctrines that are being implemented by political ideologues and a belligerent Police Hierarchy.
We can see the direction you are taking our Nation… and we protest!
It was also the very height of presumption for Ardern to 'Pontificate' 'that firearm ownership is not a right but merely a privilege' … This statement coming down from on high is not *a fact* but her personal opinion that is worth no more than any other New Zealanders… no matter how often it was repeated in the press since.
That this utterance has become the dominant premise being peddled to the New Zealand public is a disgrace!
If such a position were to be accepted as a Fact that would render New Zealanders not Free citizens who enjoy the greatest Liberty… but sorry subjects of an Authoritarian State that rules by despotic Laws and powers!
Ask yourselves how it is that our society should slide so far!…. So fast!…so that now we are told we can no long enjoy the great freedoms we have had for generations?
New Zealand is fast becoming a Police State.
Tim Wikiriwhi
Christian.
Libertarian independent.
More from Tim…
THE ROYAL COMMISSION OF INQUIRY INTO THE ATTACK ON CHRISTCHURCH MOSQUES IS A WHITEWASH.
Read : TIM WIKIRIWHI. THE RIGHT TO SELF DEFENSE: MY (UNDELIVERED) ORAL SUBMISSION TO THE NEW ZEALAND COMMITTEE OF THE ARMS (PROHIBITED FIREARMS, MAGAZINES, AND PARTS) AMENDMENT BILL APRIL 2019
Read: NEW ZEALAND GUN COMMUNITY ROAST NATIONAL PARTY MPS FOR SELLING THEM OUT ON ARDERN'S NEW GUN CONFISCATIONS.
Read: ARDERN'S NEW GUN PROHIBITIONS FAIL TO REMOVE GUNS FROM THE HANDS OF CRIMINALS… WONT MAKE NEW ZEALAND SAFER…AND ONLY TARGETS THE LAW ABIDING.
Read: MY SUBMISSION ON THE ARMS (PROHIBITED FIREARMS, MAGAZINES, AND PARTS) AMENDMENT BIL