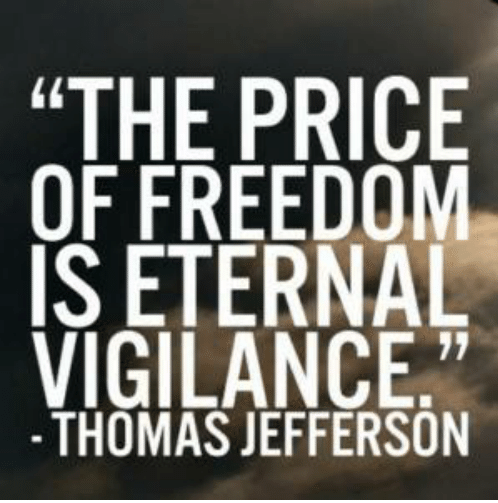 ********
The following submission was written in haste and because there was not sufficient time for me to edit and improve it before I posted it to the committee it is not of a quality that I am proud of.
It is what it is, and I hope it will be judged upon the quality of the principles it seeks to defend rather than its composition.
Tim W 4-4-19
**********
Submission on the Arms (Prohibited Firearms, Magazines, and Parts) Amendment Bill.
By Tim Wikiriwhi
Hamilton.
To The Committee,
Kai Ora. I think it is important to explain a little about what motivates me to make this submission to provide context for what I am about to say.
This is only necessary because of the prejudiced identity politics practiced by a vast majority of New Zealand's parliamentarians, who love to associate contrary opinions with 'Hate groups' and 'Extremists', etc and thereby dismissing their critics without a fair hearing.
1. I am not a Gun fanatic or Right wing racist extremist.
I am an Independent Libertarian Activist and Blogger, formally a member, spokesman, and Parliamentary candidate for the once illustrious, yet now defunct Libertarianz Party.
I now continue my Libertarian activities as an Independent.
Libertarians are *Not* Far Right. Only the Ignorant and malevolent label Libertarians thus.
In Ignorance Socialist Steeped New Zealand treats Libertarians as if they are some sort of Cult, yet in America Libertarianism is embedded in their political history and is rightly associated with a Love of Liberty and maintaining a stance of Eternal vigilance against the expansion of the State, and it's ever creeping encroachments upon the inalienable rights and liberties of the people.
Libertarians believe in Limited Government, and reject the socialist idea that every social problem has a political solution, instead we believe in self reliance and self responsibility, and voluntary community action.
These are important Ideals and values, and Principles as they set limits to what are the legitimate spheres of operation for any Government leaving a large sphere of Independence, liberty and self responsibility for the people in which the state has no right to encroach.
If it does so, it has crossed the line of legitimate action and is then usurping unjust powers and committing crimes against the Citizens… this what a Good constitution and Bill of Rights is supposed defend the people from…. Bad Oppressive Laws… and Dangerous over-zealous Political powers.
It is truly tragic that these principles are so alien to voting New Zealanders… not so in America.
More on this later….
I am not a Gun owner, nor am I any sort of Gun fanatic, I love BBQ meat yet I dont like killing animals… yet still I have a deep concern about this Bill because of its patent ideological bent, and its dire effects upon the rights and Liberties of New Zealand Citizens.
That is what concerns me.
The government is turning our Nation into a Police State… right before my eyes… this is what concerns me!
I am a father of three… Grandfather of two, and I am greatly concerned about Government encroachments that threaten My Children's Future liberty and Safety.
Like everyone else I am appalled by the Christchurch Atrocity and yet I believe this Bill will not make our country safer, but will achieve the very opposite thing… make us all less safe from terrorism. It will make our country an even more attractive target.
I have made many submissions over the years on a broad range of Bills from Prostitution law reform, ACC Levies, Constitutional Reviews, and most recently on the question of the entrenchment of the Maori seats.
I have spent years fighting Racial separatism, and advocating One Law for all New Zealanders.
I have been a vocal supporter of New Zealand providing a safe haven for Refugees, and I have promoted religious liberty and tolerance.
I have stood for Parliament many times over the past two decades in the Hamilton West electorate and for City Council, and so I am far from a political Novice.
In all these endevours I have been motivated by, and an advocate for the same Basics principles and values… the defense of rights and liberties of Individuals from Oppressive government and Law.
I am well aware of the political ideas and Current Socialist agenda that is unscrupulously attempting to capitalise from the resent atrocity in Christchurch, to pass this diabolical Bill into law, and other anti-freedom legislation.
2. The deceitful way this Bill is being rushed into law without rigorous Due process and ample time for Public Debate and protest.
I appreciate this opportunity to voice my opinion in written form to this committee on such an important Bill and request the opportunity to also present an Oral submission as well… if indeed Government intends to bother with such normal Formalities and due processes?
Given the absolutely unscrupulous charade that is afoot with regards to pretending this Submissions process is in any way legitimate, the rush by parliament to enact this bill without proper debate, and because they have made it clear that it is a foregone conclusion that this Bill will pass… I suspect there is no time allocated for Oral submissions.
All this renders this public submissions process to be a farce!
Nonetheless… for the record… I make my written submission in protest against this whole travesty of justice.
That the New Zealand public have only been given a week to submit to this committee is nothing short of an attempt to ram through law for which Parliament has no true mandate from the people!
When this current bunch was elected in 2017 there was not a hint that such drastic legislation may be implemented and so there is no way Members of Parliament can say they are representative of their electorates on these Issues and no Doubt if this Bill was was the topic for an election there would be far more Public input that would reveal just how many New Zealanders are opposed to this Bill… This is a significant number of voters, and they have a voice Jacinda Ardern does not want to hear!
The way parliament is ramming this legislation trough, they have acted in a very underhanded manor in only granting one week for public submissions.
Forgive me for thinking that no matter how many Submissions in protest against this Bill make the deadline, or how well reasoned and righteous are the arguments contained therein, that Parliament will barely consider any of them. They will simply throw them in the bin and enact their legislation anyway… rendering this pretense at Public consultation just a Charade.
Dark days have come to New Zealand!, not only regarding the tragedy of the Christchurch Mass Murder, but also the equally atrocious loss of Rights and liberties that is now being imposed upon our beautiful country… in its wake… by our thoughtless and malicious Nanny State Government that has total disregard for the rights and liberties of the people and only care about imposing their will upon us… treating us all like peasants who must be kept under with an Iron hand… without a proper opportunity to voice our protest!
Forgive my temper… yet I vigorously protest that such heavy handed legislation is being rushed into law without *Real* Public consultation or opportunity to mount proper public protest.
We all know that Parliament are seeking to impose their personal prejudices against Gun ownership, and hoping to get away with such a massive abuse of power by speeding this tyranny into law *in the heat of public emotion* with respect to the Christ Church Terror attack.
Using 'Urgency' under such Crises take away the rights of the people in such a manor is the tried and true modus opperandi of Tyrants from time immemorial!
Machiavelli himself would be impressed
If the quality of my submission is poor, and rambling, and emotive, I am not to blame!
You are!
This submission had to be written in unreasonable haste due to the Governments purposefully super tight Deadline!
By giving the public only a week to write submissions *they Know* this will seriously reduce the number of Negative submissions made in time.
The information informing the public for submissions on this Bill and deadline has not been sufficiently displayed or advertised, but virtually hidden.
This was yet another patently shady device used by the Government to hinder opposition from having a voice on this bill… and my hastily written submission therefore reflects my anger about all this Machiavellianism!
In rushing through this Bill, the Government has shown contempt for the safeguards of my rights and Liberties, and so I reward them in kind… Contempt for their shameful abuse of power and twisting of the legislative process.
3. The dishonesty which has preceded this Bill and the massive injustices it will commit.
That this legislation is being steamrolled into law… with only pretense to due process is a testament to its vile and underhanded nature!
If this Bill was at all sound and prudent, and truthful… it could withstand a thorough and robust, and ordinary Public process!
Yet those pushing the bill seek to circumvent the people having a proper say… and that Parliament sits in silent accord is frightening!
Only the Uneducated… or the indoctrinated fail to see what skulduggery is at hand… or appreciate what is really at stake… the erosion of Rights… the implementation of a socialist agenda…. and maintaining the sheepish delusion that The more Helpless the State renders us all… the safer we will be!
Propaganda upon Propaganda!
Government Spin doctors and their lackeys in the media talked of 15-16 000 firearms being affected by the new prohibitions, and that any proposed Gun buyback program may cost Taxpayers 'merely tens of Millions', yet now that the bill has been tabled, a New Zealand Gun Council tells us this legislation will immediately criminalise 250 thousand Citizens who have committed no crime and that should a buyback program be implemented it is far more likely to cost taxpayers 500 million dollars!
Such Gross and purposefully misleading under-estimates by the government of the scale of those affected and the cost to taxpayers is tantamount to Fraud!
Despite Ardern's spin that this Bill is 'just a start'… The Real scale of this Bill shows again she has deceived the people of New Zealand. This bill show Parliament are not making minor adjustments , but Sweeping Gun restrictions of Gigantic magnitude… without opportunity for the public to protest or Rally strong opposition!
This is Far reaching legislation by stealth…. not Open transparency… not how principled Statesmen would act!
Winston Peters admits the Government does not have a clue how much the Buy back will cost, yet he estimates $300 million.
At every point… from start to finish, the intent of those pushing this Bill has been to defraud the Gun owners of New Zealand with absolute disregard for Principles of Justice, due process, or that sanctity of their Rights!
4. The underhanded and prejudiced political agenda of Identity Politics that seeks to oppress Targeted demographics, while absolving the Bigotry of other favoured groups … its racist!
This Bill is founded upon very skewed rationale (that the more defenseless well all are… the safer we will all be), and is accompanied with a policy of Censorship, and Unscrupulous Heavy handed agenda driven Police activity that is turning into a wave of oppression destroying lives!
The Christchurch Terror attack has given the Left the only pretext they need to bring the heavy hand of the law against minorities they themselves hate… ie anyone who disagrees with the Governments liberal immigration and refugee policies, or is critical of Islam, or who even voices disgust when Islamic terrorists commit atrocities.
We are told that 'Hate speech laws' are soon to follow.
All these curtailments on Freedom and despite all the posturing and Head scarves… this agenda has virtually nothing to do with the Christchurch attack… and everything to do with the Anti-Gun Liberal Ideology of our Celebrity PM and her minions!
Its implementing by stealth The UN Global Agenda… and that is why we see universal cross party consensus on this matter and Arden is having a smooth path to enacting this Bill by Politicians who despise the Principles that underpin the American Constitution.
The Late US Attorney Mark K. Benenson, Once General secretary and chairman of Amnesty International USA spoke about our type of Conceited and UN agenda driven politicians who…" think of Gun owners as Primitives who need to be brought into the Modern world".
When asked if he thought this same sort of Gun Controls as this Bill entails will make Society safer he responded with "I think this will make a safer world for tyrannical Governments and a safer world for Criminals who dont give up their Guns".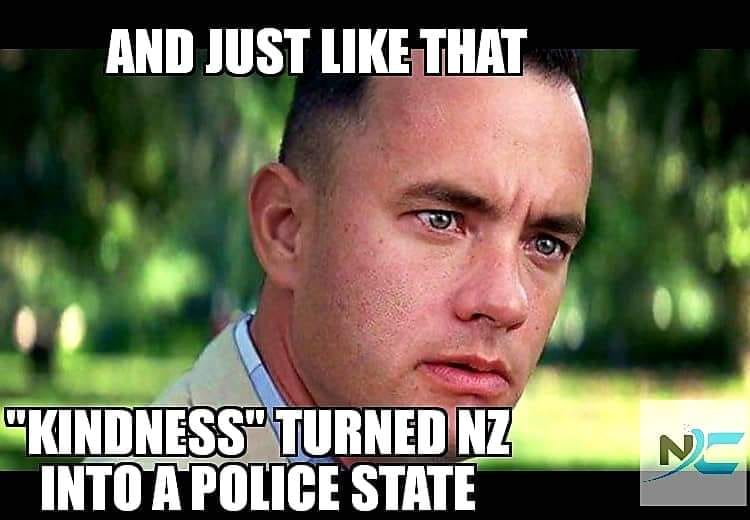 5. Breton Tarrant and the Christchurch Terror attack.
This hasty process is not conducive to making Good Law, and cannot avoid great injustices upon Law abiding New Zealanders.
It is yet another example of the same sort of legislative bumbling foolishness that allowed the Radical Racist Maori separatist Tame Iti and his dangerous Radical Green Terrorists who in 2007 were caught training in the Ureweras to escape being convicted of terrorism… *because those anti-terrorist laws were poorly written… and rushed through into law to meet unrealistic deadlines during the same sort of hysterical Hype after 911!
Because of that, Dangerous terrorists caught red handed escaped Justice!
So Obviously by what is happening now with this Arms (Prohibited Firearms, Magazines, and Parts) Amendment Bill is that New Zealand Parliament has an incredibly short memory… and infact have learned absolutely nothing from history!
These Geniuses still have not understood the dangers of hastily written, hastily enacted legislation!
Yes…. while Jacinda Ardern is happy to incite the New Zealand people to hystera about *White Nationalists and separatists* she does not want anyone to point out the fact that Racist Bigotry works both ways and that in reality there are far more Maori Nationalists and separatists in this country than their white counterparts and these racist Maori constantly making violent treats against non-Maori New Zealanders and that we have these sorts of people in parliament!
Members of her own government.
Ardern certainly does not want New Zealanders to remember that Maori separatists were caught planning terrorism… with Homegrown New Zealand fanatical Environmentalists, planning terrorism against The people of New Zealand… and Brenton Tarrant The Christchurch Terrorist was an Environmentalist extremist and said so in him Manifesto… the Great replacement.
Where has been Arderns strong talk about New Zealand no longer tolerating the Dangerous Bigotry of Maori separatism?
You see Ardern only sees things the way she wants to interpret them… to justify her own prejudices.
Not only in his manifesto did Tarrant declare himself an 'Eco fascist', he also said that while planning his Terror attack, he decided to use Guns rather than other means (like bombs) specifically because he knew that not only would the Media go ape with anti-Gun hysteria, but that also Leftist politicians (like PM Ardern) across the globe would move to pass heavy Gun Prohibitions and that this would then result in more 'Right vs left' Conflicts and strife… esp between US 2nd amendment supporters and Liberal anti-second amendment Gun prohibitionists… and he was right!
Ardern and the NZ Chief Censor does not want New Zealanders to contemplate this fact that their proposed Arms (Prohibited Firearms, Magazines, and Parts) Amendment Bill is playing into Tarrants hands… and so they banned his manifesto!
Yet Banning the manifesto does nothing to change the facts!
Its just designed to make it harder for people like me to share these facts and wake up the people of New Zealand from their Stupor.
I would have liked to have provided this committee with verbatim quotes from 'The Great replacement' here in my submission, yet to do so is to risk arrest!
We pitiable New Zealanders are not supposed to access, read, or share it… and it is not clear that even for the sake of a submission to Government that if I copied and pasted it into this submission that I might still be arrested and jailed!
Contemplate that!
How the hell did New Zealand end up in such a condition of censorship and prohibitions????
Breton Tarrant Laughs from his cell!
And you wonder why I am spitting tacks about Government encroachments of our Rights and liberties!
6.The Right to Self defense from Criminals, Terrorists, and Tyrants.
Now returning to Libertarianism and the Universal principles of justice, there is a subject… a right of which it is virtually forbidden to talk about these days in such Socialist infected societies as our own that worship nanny state.
Though it is an innate right and a principle of Natural justice it is nonetheless *almost illegal* in this country… and something that even the New Zealand gun lobby cowers from asserting… I am of course talking about the right to self defense, and in particular and relevant to this Bill I am talking about the right to bear the means of self defense.. Guns… not only against violent criminals… but also against tyrannical governments that show complete disregard for the rights of the people.
Yes… I am talking about that inalienable human right that is embodied in the American 2nd amendment… and why not only is it right, true, and just… but that also the Christchurch terrorist attack actually exposes the Great lie and delusional rationale of Gun prohibitionists like Jacinda Ardern, and leftist Liberal anti-Gun Socialists across the globe…. and that lie is that Nanny state Law and the Police will keep everybody safe from Criminals and Terrorists and so there is no legitimate need for people to have Guns, or any regard for their own safety as far as self defense is concerned!
Thats right… I am saying the Deaths of 50 innocent people in Christchurch may be to a large degree blamed upon New Zealand's anti-gun rights laws and attitudes!
Why is it not routine for Mosques and churches to station armed guards for their own defense?
Why do people think that is such a crazy thing to propose… esp in light of what has just taken place!
No no no! *That sort of reasoning… that sort of Conclusion* is the last thing the Government and Police want New Zealanders to arrive at!
So the whole Government propaganda machine has turned the focus away from the most basic facts, and instead made this all about their own agenda to keep the population defenseless and dependent upon the State.
To suggest that New Zealanders are lax about guns is absurd!… Its an absolute Lie!
A large share of Labour Green voting New Zealanders display a childish paranoia about guns thanks to the fact that world war two and the treat of invasion is now long forgotten, and having since been indoctrinated by nanny state into thinking of guns as evil… instead of Life saving and life affirming emblems of security and strength!
One of the chief reasons mass shootings around the globe happen in gun-free zones like the Christchurch Mosques is because coward psychopaths prefer their victims to be defenseless rather than armed and ready to shoot back!
Tarrant traveled extensively… even to Muslim countries like Turkey… observing… plotting… yet decided to carry out his attack here in NZ where the Muslims have been disarmed by the New Zealand Government!
Think about that!
This event was not a awake up call that we have been too lax with Guns… but a wake up call that it is sane to believe you can live like defenseless ducks in a coup with Nanny State looking after us!
Its a wake up call to why the founding fathers of America wrote the second amendment.
7. No second amendment in New Zealand does not mean New Zealanders dont have the right to bear arms!
A friend of mine parroted these naive sentiments… "We in NZ don't have a 2nd Amendment for gun ownership in the way you are suggesting.
Gun ownership is a privilege not a right allowed under the direction of the government. If the rules change they change we have to comply. Pretending that we are Americans will not work here sorry. We are now have a new law that we will have to comply with whether we like it or not.".
I had to school him…. "The second amendment does not 'grant' a privilege to the American people at the generosity of the US government… what the second amendment does is *Enunciate a natural right that all human beings have* and that is why it tells the government *they shall pass no law that violates this natural human right* .
So that we kiwi dont have a second amendment *does not mean* we dont have the natural right to bear arms… the means of self defense… we do have that right irrespective of what our government thinks or wants.. or compels!
The problem we have is that our backward Nation has no protection of our rights from tyrants and socialists like Ardern… and so we are exposed to the evil of a government that can trample upon our rights… yet that does not make it just… it means we are the victims of oppressive government and evil laws."
This is precisely what is happening now with is Bill being rushed into law… It would not be possible if we had a constitution that embodied the just principles of the second Amendment.
So I am saying that if New Zealand really wants to be safer… we should stop believing the empty promised of Jacinda Ardern… that her nanny state will keep us safe!
Instead we should instead be recognising New Zealanders rights to look to their own defense!
We should have more respect for the right to self defense… and more respect for Guns and the security they provide!
After what happened in Christchurch, if anyone is likely to be skeptical of Arderns bogus promises to keep them safe it will be immigrants and Muslims!
I would not blame NZ Muslims who witnessed what happened to instead desire the right to provide for their own defense!
The Government may be temporarily stationing Police outside mosques for the time being… until *they* assume the terrorist risk has diminished… and then the cops will pack up their guns and leave!
Yip… at some point the cops will leave mosques and churches absolutely defenseless again… just as they were before the attacks!
This bill does nothing to increase their security… it leaves them absolutely exposed to the next psychopath!
The solution is Obvious!
Everyone… Mosques, churches, everyone should be making provisions for their own security… which would include having armed guards… and better still concealed carry armed worshipers!
This is reality people!
The world is not a daycare center for children!
In this world dangerous. evil people exist, and the government cannot keep us safe.
The Criminals will not hand in their Guns!
Gangs already hold illegal fire arms… Passing more laws will not disarm Criminals who do not obey the law!
We have all read comments in the news by the Mongrel Mob Boss admitting that they have hundreds of Guns and wont be handing them in. So Arderns new Gun regulations will only dis arm the gullibly Law abiding… not the outlaw communities who have always had guns illegally… just another day at the office for them!
They dont even care if they go to jail!
Because The Mob and Black power run most of those too!
8.Legislating a bad and oppressive idea cannot make it just.
The only thing that stops a bad guy with a Gun… is a good guy with a Gun!
Rights are not the gifts of Government.
Our Rights are innate to us as Human individuals, and We the people form a government to protect those rights… not to take them away!
The Government are not our masters… but the servants of the people… We dont have our rights by your permission!
It will not matter if all 120 MPs from all sides of the Floor vote for this bill to be made law… This will not make such a law Right, or Just, Or Good, or effective… It will merely render our nation less free and more Police State-like.
No Divine Right King or Parliament can justly circumvent the inalienable rights of Individuals.
Any such decree and Law is corrupt and not morally binding upon any one…
From Time immemorial Political powers have always sort to legitimize their oppression, and it has been the lot of Good Men and woman to Resist… to boldly speak out against tyranny… and unfortunately to suffer persecution and injustice.
May My Children be free of Socialist tyranny!
Perhaps as Nanny State becomes more suffocating and oppressive the people of New Zealand will experience Enlightenment …By God's grace may a New New Zealand Libertarian Party arise soon!
AND let them establish a limited Government based up the principles of Liberty and Justice that will abolish all the evil and oppressive legislation of Nanny State, and allows the people to take care of their own affairs, and look to their own self defense. Well armed and prepared to confront the next Breton Tarrant.
If We had had such a Love of Liberty and Self defense it is far more likely he would have chosen some other nation to commit his crime.
9. My Final statement.
Thus it is my final word that I vehemently oppose this Bill with all my heart and soul, and strength and might!
I believe it is not only Bad legislation, Unjust, and oppressive, I also believe it is absolutely counter productive to the express purpose of making our country more safe from Terrorism.
Instead I believe *Greater Liberty* with respect to Gun ownership and self defense is not only far more pragmatically logical, but also morally just.
I therefore recommend that the Arms (Prohibited Firearms, Magazines, and Parts) Amendment Bill be scrapped, and that instead the government should make legal provisions for New Zealand private Citizens and associations, and businesses to legally look to their own defense and to do so with the requisite lawful use of Fire arms for self defense.
May God have mercy upon the victims of Breton Tarrant.
This submission is written in their honour and memory.
Tim Wikiriwhi.
Libertarian.
Hamilton
New Zealand.
2-4-19
More from Tim…
THE CHRISTCHURCH TERRORIST ATTACK, PM ARDERN'S DESIRE TO BAN SEMI-AUTOMATIC RIFLES, AND THE DELUSION THAT WILL MAKE NEW ZEALANDERS SAFER.
FACEBOOKS COLLABORATION WITH LIBERAL TYRANNY. SHUTTING DOWN DISSENT AGAINST NEW ZEALAND PM'S NEW GUN BANS
WORLD WAR 3 ON THE WORLD WIDE WEB. THE CRUSHING OF FREE SPEECH IN NEW ZEALAND.
A BLOGPOST TO EXPLAIN WHY I HAVE NOT REDACTED EXCERPTS FROM THE TERRORIST MANIFESTO 'THE GREAT REPLACEMENT' FROM MY OTHER BLOG POSTS WRITTEN BEFORE THE CHIEF CENSOR BANNED IT.
THE SHAME OF MAORI RADICALISM. HATE AND VIOLENCE.
COMMY FASCIST SCUM ESCAPE JUSTICE.
NOT A PIMPLE ON MANDELA'S BUTT! TAMA ITI