Please share this post.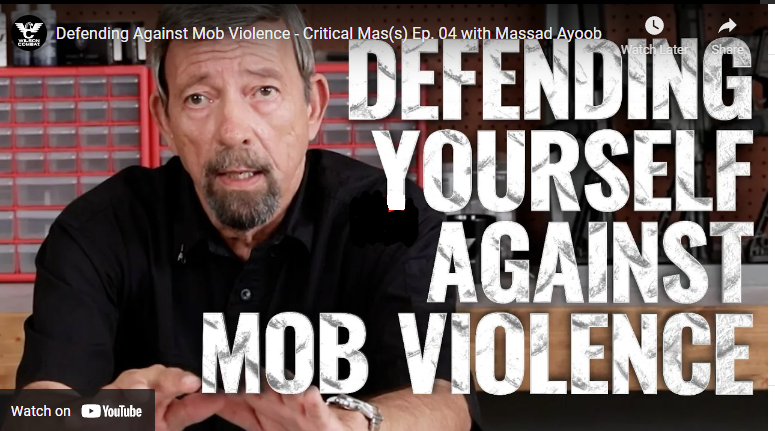 "Massad F. Ayoob (born July 20, 1948) is an American firearms and self-defense instructor. He has taught police techniques and civilian self-defense to both law enforcement officers and private citizens since 1974. He was the director of the Lethal Force Institute in Concord, New Hampshire, from 1981 to 2009, and now operates his own company.[1] Ayoob has appeared as an expert witness in several trials. He served as a part-time police officer in New Hampshire since 1972 and retired in 2017 with the rank of Captain from the Grantham, New Hampshire, police department.[2] On September 30th 2020, Ayoob was named president[3] of the Second Amendment Foundation. His nickname is "the bad ass of self-defense."
Ayoob has authored several books and more than 1,000 articles on firearms, combat techniques, self-defense, and legal issues, and has served in an editorial capacity for Guns Magazine, American Handgunner, Gun Week, Guns & Ammo and Combat Handguns. Since 1995, he has written self-defense and firearms related articles for Backwoods Home Magazine. He also has a featured segment on the television show Personal Defense TV, which is broadcast on the Sportsman Channel in the US.
Ayoob has appeared in the courtroom as a testifying police officer, expert witness, and police prosecutor. Ayoob is believed to be the only non-attorney to serve as Vice Chairman of the Forensic Evidence Committee of the National Association of Criminal Defense Lawyers (NACDL), a position he formerly held.His course for attorneys, titled "The Management of the Lethal Force/Deadly Weapons Case", was, according to Jeffrey Weiner: "the best course for everything you need to know but are never taught in law school."
From Wikipedia… here.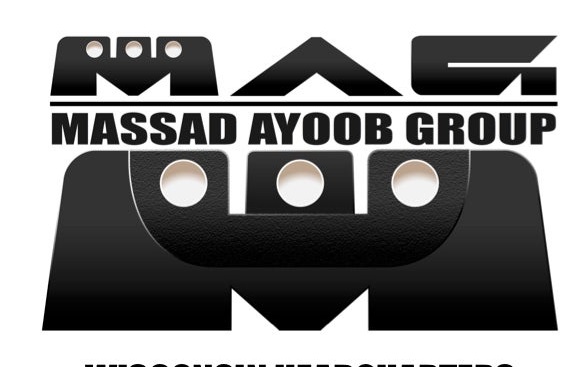 Find MassadAyoobGroup here.
I have only just become aware of the work of Massad Ayoob…. a third generation American of Syrian ancestry… Expert and instructor on firearms, defender of the Second Amendment.
This guy speaks with an air of authority, and a depth of wisdom on matters of gun safety and Law that in my limited opinion has few peers.
Having watched several conversational You Tube videos I was very impressed… for example his videos discussing 'Mob violence' and The Kyle Rittenhouse trial (Below).
Massad Ayoob's opinion about the Kyle Rittenhouse trial – Critical Mas episode 22
It must be remembered that Ayoob speaks from 'the US Legal perspective' which varies from State to State and from my home country New Zealand's Legal system.
Given the current Civil Unrest that has been purposefully orchestrated in US cities by the George Soros/ Democrat funded Criminal organisations posing as 'Protest movements' for the sake of destabilizing their society (and especially to blacken Trumps otherwise spectacular Presidency) … the destruction, violence, murder, and chaos the ensued… and what transpired with regards to Kyle Rittenhouse in the midst of all this obviously stimulated Ayoob's commentary on these related subjects, and what a wealth of insight and good advice he proffers!
Not only on the legalities that saw Rittenhouse being acquitted of any wrongdoing, but also on the nuances of being in a situation where there is Mob violence occurring… how best to handle your self defense in that situation.
Avoiding the cesspool… He made no personal commentary on the politics of these events.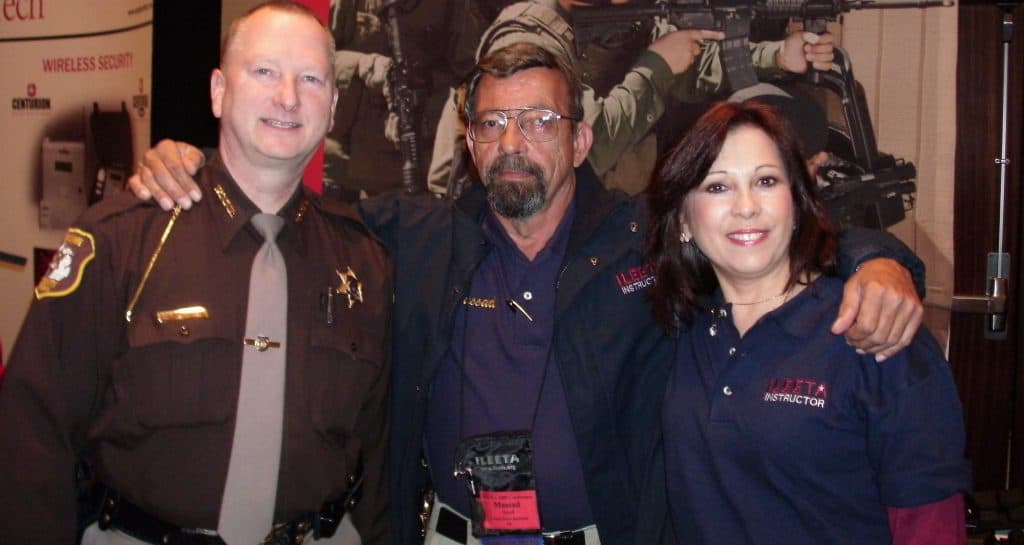 Watching Ayoob Videos we can see he certainly is no 'Whack Anti-Police Gun Lunatic' … much of his advice seeks to de-escalate any tensions when interactions occur between Gun owners and Police (for example when you get a knock at the door at 3am in the morning… or when you have a firearm and are pulled over).
He promotes respect and understanding… and speaks from first hand experience seeking peaceful outcomes.
That is about all I have to say about my impressions of this self defense firearms expert.
I will watch more of his instructional videos and commentary.
I made this Blog not only to inform others about this man's important work, but also to serve as a 'Who's who reference for important Libertarians and Conservatives here at Eternal Vigilance Blog.
Tim Wikiriwhi.
Christian Libertarian.
Postscript: Guns, Civil Unrest, and the Globalist Agenda.
The following ruminations I thought best to add as a postscript given they are my thoughts that should not be inferred to have anything to do with Massad Ayoob's personal beliefs about the state of the world… of which I have no idea.
New Zealand needs our own 'Second Amendment'.
This became esp obvious with regards to the Christchurch Terror attack and the Governments Jackbooted response.
Ardern exploited the attack as an opportunity to push her anti-gun population disarmament agenda.
Self Defense and Gun Laws are matters of great importance to the Libertarian ideology of a Free society… which are at complete variance from the Socialist Totalitarian Police State in which Tyranny reigns unchecked upon a defenseless and subjugated slave and brainwashed population who believe their Prison walls are keeping them safe.
New Zealanders do 'technically' have the legal right to self defense yet it is very nuanced and we don't have the legal right as citizens to own pistols for self-defence.
As a Libertarian I advocate for Law reform to recognise our just right to do so yet we have a Government, and Police force, and social conditioned Sheepish population that are antagonistic to this legitimate right being recognised in Law… so I have no delusions about the Nil prospects of this law reform happening any time soon.
Keep this in mind when we contemplate how defenseless this policy left the victims of Brenton Tarrant in his Barbaric Massacres at the Christchurch Mosques in 2018.
I made this point as I prepared to deliver an oral submission to the Government inquiry into how this atrocity occurred and what could be done to prevent such a thing happening again… yet Bizarrely… having initially received the invitation to speak… They failed to inform me of a place and time to appear… so my argument that was founded upon Bearing arms for self defense was not herd in the public hearing.
The Ardern Reigime and Police had always sought to confiscate Guns from Law abiding New Zealanders and reduce their legal rights… and to pseudo-justify this approach… the last thing they wanted is to face open reasoned criticism against their oppressive agenda.
I had already made a written submission that was 'supposedly considered' and put into the public record.
All I could do is put my undelivered oral submission onto 'Eternal Vigilance Blog' and share it on social media.
Read: TIM WIKIRIWHI. THE RIGHT TO SELF DEFENSE: MY (UNDELIVERED) ORAL SUBMISSION TO THE NEW ZEALAND COMMITTEE OF THE ARMS (PROHIBITED FIREARMS, MAGAZINES, AND PARTS) AMENDMENT BILL APRIL 2019
IMO it is conspiracy fact… an open secret spoken out loud and at the same time denied… that the Globalist Cabal of Schwab/ Soros Socialist minions are seeking to overthrow Western democracies and install their New World Order and we can see a whole raft of suicidal policies being enacted by these traitors against the best interests of their own peoples.
The madness of their policies is starting to cause massive pains and social backlash… The Truckers protest in Cannada, The Farmers rebellion in the Netherlands, and the *Real insurrection* in Shri Lanka. Even Brexit can be seen in this light.
The Globalists openly admit their 'Great Reset' will cause big pain to populations around the Globe and in anticipation of this they have been busy Politicising and Militarising Police forces and brainwashing them into suppressing the legitimate Democratic Rights of their people to Publicly speak, to rally for protests, etc and I believe to consider anti-Globalist sentiments as being 'a high risk and dangerous source of Domestic terrorism'… setting up the rationale for arresting and suppressing dissent… kinda like 'Enemies of the State' getting rounded up in North Korea… China… only this is being promoted now in the once Freer West.
The Sun is setting fast upon the West…. to the degree that in the space of a few years there has become a Massive push against Free speech, and the deplatforming of anyone and everyone who dares critisise the Far left Globalist agenda… or to openly discuss the activities of George Soros Just to hold such opinions as I have expressed above is almost illegal.
You get put on a 'Watch list' for expressing such things… The government now has powerful Tech that can 'insure' 'misinformation' does not reach the masses via the internet.
In New Zealand the media is bought and paid for by the Ardern Regime and she tells the sheeple her government must be their 'single source of truth'
All this is designed to keep as many sheeple wallowing in indifference while these traitors sell out our country right in front of them… and most of all they seek to spook the useful idiots into thinking the disarmament of the population is for their own safety rather than what it really is… as it has always historically been… a precursor to the establishment of Brutal tyrannies… and the enslavement of whole populations… this is the chief reason why the US Democrats are hell bent to abolish the Second amendment…to render Americans incapable of standing up to their oppressive regime… remember that was the fundamental reason why the Founding Fathers wrote the 2nd Amendment to Keep Americans Free from tyranny by their own government… and it was penned into the founding document of the United States… The Declaration of Independence… the peoples right to overthrow oppressive government.
The Second Amendment stands firmly in the way of The Globalist New World Order because it ensures the People have some means of self defense against being subjugated.
I personally believe the greatest power we the people have is Passive resistance and peaceful civil disobedience (No rioting… No Violence of any sort)… and that is what I advocate for… while we are able to do so.
*********
More from Tim…
TIM WIKIRIWHI'S ORAL SUBMISSION ON THE (NEW ZEALAND) ARMS LEGISLATION BILL. (not the same hearing as the one that I did not deliver)
TIM WIKIRIWHI: MY [Written] SUBMISSION ON THE (NEW ZEALAND) ARMS LEGISLATION BILL.
THE ROYAL COMMISSION OF INQUIRY INTO THE ATTACK ON CHRISTCHURCH MOSQUES IS A WHITEWASH.
Read : TIM WIKIRIWHI. THE RIGHT TO SELF DEFENSE: MY (UNDELIVERED) ORAL SUBMISSION TO THE NEW ZEALAND COMMITTEE OF THE ARMS (PROHIBITED FIREARMS, MAGAZINES, AND PARTS) AMENDMENT BILL APRIL 2019
Read: NEW ZEALAND GUN COMMUNITY ROAST NATIONAL PARTY MPS FOR SELLING THEM OUT ON ARDERN'S NEW GUN CONFISCATIONS.
Read: ARDERN'S NEW GUN PROHIBITIONS FAIL TO REMOVE GUNS FROM THE HANDS OF CRIMINALS… WONT MAKE NEW ZEALAND SAFER…AND ONLY TARGETS THE LAW ABIDING.
Read: MY SUBMISSION ON THE ARMS (PROHIBITED FIREARMS, MAGAZINES, AND PARTS) AMENDMENT BIL
Also…
Destruction of now-illegal guns 'desecration of NZ history', shooting champion says