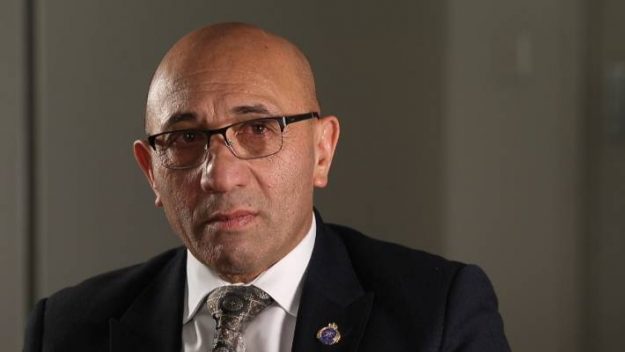 The New Gun Prohibition is a massive weakening of our Nations Defense capability.
You have to have rocks in your head if you believe New Zealand PM Jacinda Ardern's new Firearms prohibitions outlawing Citizens from owning Semiautomatic Rifles and high capacity magazines has made our Nation safer.
Removing these Rifles from Citizens will render our Nation far less capable of National defense, which given how weak New Zealand's Defense forces are already, we need to have a large percentage of our population well armed and competent as auxiliaries to our meager Armed forces for National defense against invasion.
Ardern and in fact our entire parliament except Act's David Seymour have shown total disregard for the obvious and monumental *strategic foolishness* of removing this Citizen arsenal involving 10s of thousands of semi automatic Rifes and their Ammunition.
The Deterrent value against foreign invasion and terror attacks of having large numbers of these guns in skilled private hands is reason enough to condemn outright the new Arms amendments.
Armed private citizens with ARs have taken out terrorists attacking churches, etc ending the murder… saving lives … well before any Police were on site… this truth is what the New Zealand government wants to hide.
Read more here:
Where was New Zealands First's Great defender of Gun Rights… and Minister of Defense, Ron Mark when this shameful, Unjust, and borderline Treasonous legislation was being passed?
Cowering in the corner behind his Autocratic Party Leader Winston Peters!
The New Zealand gun fraternity used to look up to Ron Mark… as he postured himself as being New Zealand's most Pro-gun Member of Parliament, yet we have seen his true colours!
YELLOW! Too scared of his Shady Boss Winston Peters to really put New Zealand first defend our country from this wicked legislation.
We have herd Zilch from him during this time of crisis… his silence is *Deafening!*
This equates to a betrayal of the New Zealand gun community and the people of New Zealand as a whole… our Minister of Defense is surrendering our Nations citizen arsenal to the tyrants he serves.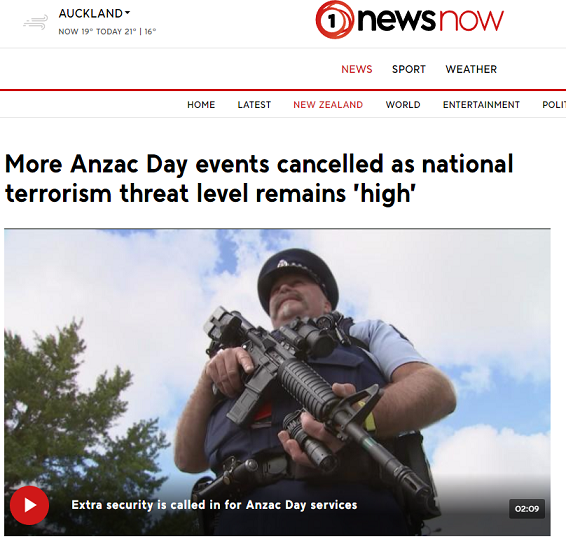 New Zealand has been subject to a heavy Propaganda campaign designed to keep us in a state of panic, so as to justify the States ongoing extreme tactics by the police and maintain 'political momentum' / pressure with respect to the governments gun Confiscations and new Strong Arm that treats *everyone* as a potential terrorist or hate-monger.
The Police said that ANZAC day celebrations had to be cancelled, and that Ramadan religious gatherings also should be cancelled due to 'ongoing security threats'… yet *nothing happened* in either case… nor did the Police release *any proof* that such threats were real… and despite the fact that Winston Peters flew all the way to Turkey to convince The madman Dictator Erogan that the attack was a one-off anomaly and that there exists no security threat to Muslims in New Zealand.
All this tells me New Zealand is being taken over by a Police State.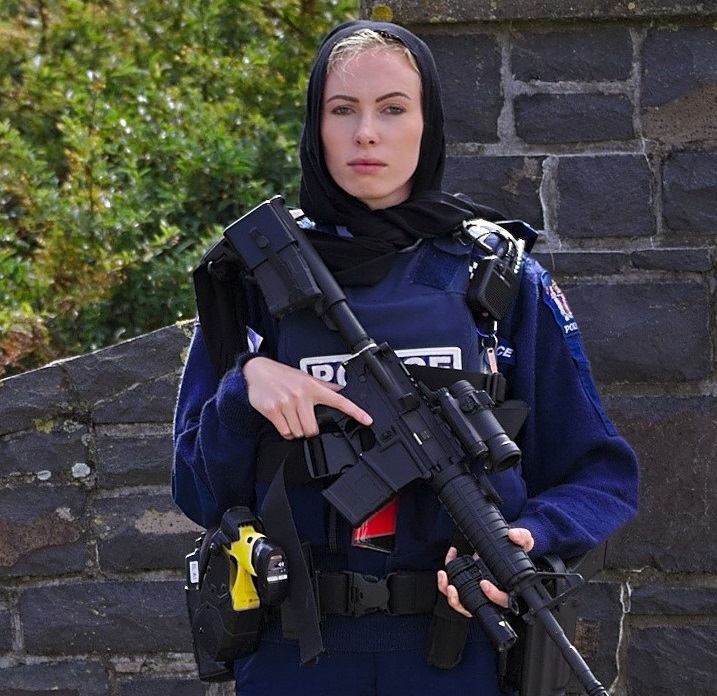 And Everyone must have noticed that after the Christchurch Terror attack that the Government stationed Armed Police with AR Rifles and high capacity Magazines?
Just about every article written about the New Zealand Police post Christchurch attack … whether about their disgusting Sunday morning Dawn raids, or about them guarding some Mosque or public event shows them en masse brandishing AR Rifles and high capacity magazines.
What this shows the thinking observer is obviously how highly regarded the AR is by the Police for the purpose of anti-terrorist defense (and for rounding up dissidents).
This being so it is clear that the new Gun Prohibitions against ARs is 100% opposed to *We the people* possessing these arms that are *the best defense* against being slaughtered en masse by terrorists who are guaranteed that should the wish to attack any public place… a church… or a mosque… they will meet zero self defense… ie New Zealanders are sitting ducks thanks to the tyrannic Anti gun… anti-self defense policies of our out of control Government and Police.
Not content with simply the demoralising effect of having theses guns on display during their recent harassment on the Gun community,*These Maniacs have been pointing their loaded Guns at Children!* That is such an outrage! to think the general public has been taught *NEVER POINT A GUN AT ANOTHER HUMAN BEING* never point a gun at anything you dont want to *Destroy*… yet these Mindless Minions think nothing of the Trauma they are inflicting upon the innocent… *This is what a Police state looks like*.
And when Ardern gives the Nod the armed Police standing guard around mosques will disappear.
In my submission opposing the New Gun prohibitions I said….
So I am saying that if New Zealand really wants to be safer… we should stop believing the empty promised of Jacinda Ardern… that her nanny state will keep us safe!
Instead we should instead be recognising New Zealanders rights to look to their own defense!
We should have more respect for the right to self defense… and more respect for Guns and the security they provide!
After what happened in Christchurch, if anyone is likely to be skeptical of Arderns bogus promises to keep them safe it will be immigrants and Muslims!
I would not blame NZ Muslims who witnessed what happened to instead desire the right to provide for their own defense!
The Government may be temporarily stationing Police outside mosques for the time being… until *they* assume the terrorist risk has diminished… and then the cops will pack up their guns and leave!
Yip… at some point the cops will leave mosques and churches absolutely defenseless again… just as they were before the attacks!
This bill does nothing to increase their security… it leaves them absolutely exposed to the next psychopath!
The solution is Obvious!
Everyone… Mosques, churches, everyone should be making provisions for their own security… which would include having armed guards… and better still concealed carry armed worshipers!
This is reality people!
The world is not a daycare center for children!
In this world dangerous. evil people exist, and the government cannot keep us safe.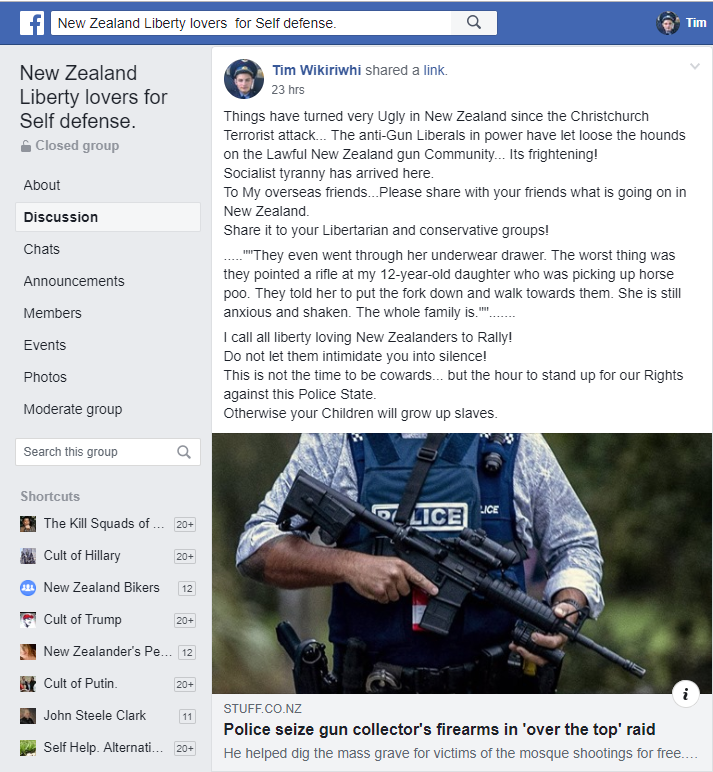 And so when you do the math you find that the Governments rationale with regards to these new Gun Prohibitions does not hold water.
We see that the Police are absolutely out of control and are already confiscating Guns from Law abiding Citizens with absolute disregard for the September deadline or the fact that The Buyback scheme has not even been sorted out!
The Police are no longer acting in the interests of the People they are supposed to serve but are instead acting as a self-interested Power in cahoots with our Parliament that has thrown our rights and due process in the bin under the pretext of 'a crisis' and 'Keeping us safe'.
The Ardern government thinks nothing of violating the Principle of the division of powers in allowing the police to write further Gun regulations and confiscations… as they so desire!
And we dont even hear a peep out of Nationals Simon Bridges on this issue *despite the fact that he is a high profile Lawyer!
This is because he's not a man of Principle either.
And New Zealanders are such timid sheep as to let it all this happen without protest.
Of course all the reports of Armed raids with the Police terrorizing Families… some for simply exercising their rights to express their opposition to what the Government and Police are doing on social media is having a *suppressing effect* on open dialogue… some people comment on News articles about the Police raids warning people to take care what they say… lest they too get put on 'the police list'.
Now this fear of speaking out… fear of protesting …effect works in the Jack boots favour as it renders the public incapable of rallying to their own defense… it makes it easier for the Police to continue picking off victims one by one, and so I say it is absolutely *essential* that in such times the people of New Zealand dig deep and find the courage to speak up… and rally together *in spite of the risks* that the Police may turn up at your door with Guns.
I am fully aware that by talking this way publicly, and by communicating with some of the people who have been raided that there is the highest probability that I am myself on the 'watch list', and that the Police would love to shut me down.
It is a terrible thing that I have had to explain this to my Wife and 8 year old child… Its traumatising.
You can understand how the actions of the Police are causing many people to shut their mouths and blend in with the herd.
*And this is what it was like in Nazi Germany, Stalin's USSR, Kim Jung Un's North Korea, China, etc etc!
People afraid to critisise their governments… and fearful of their politicized Police!
*Can you believe it that I am talking about this *vile evil* happening here in New Zealand????
just a few months ago it was inconceivable that we would be facing such an escalation of tyranny in such a short time… over a one off event.
The Resulting Tyranny is a far greater threat to our Nation than the horrific crime of Brenton Tarant… in fact I believe we are even more exposed to such events than ever before because of the Government has used this event to grab more power for itself, and not addressed the Peoples right to self defense at all!
I wrote about this here.
My Blog Posts are notoriously too long… there is just so much going on that it is difficult to do justice to the Gravity of how bad things have become and I fear for our children future.
Orwell's Distopia is fast upon us.
God Help us!
Its time to Rally people! Time to stand up and protest! Before its too late.
And The Time is right to abandon support for Both National and Labour, and NZ first, and the Greens!
They are all guilty of supporting what is happening.
Time to support Act!
David Seymour is almost the only MP whose integrity on these matters shines far above the rest of the shameful sell outs in parliament who have zero respect for the peoples rights or due process.
If Act is not your cup of Tea *Try the New Conservative party*. I have read many Good Policy press releases from them and they have been vocal in their condemnation of the new Gun Prohibitions and Police behavior post Christchurch.
Read : David Seymour calls out police for 'disturbing' gun raids
And its time to abandon Facebook for their horrific Political bias and censorship of Voices of dissent.
Facebook may as well be on Ardern's payroll.
Many freedom loving Conservatives and Libertarians are setting up shop on MeWe… I'm there… ready for when facebook pulls the plug on me for my activism…
Hopefully there will be large peaceful Public demonstrations against what is going on… I would be happy to speak.
We need individuals with a good public presence to organise such protests… as 'small fish' like myself has never been successful in rallying the Public… I dont have the 'political capital' to get the sheeple up off their couches.
None the less I do what is within my power, and I fulfill my civic duty as an individual to stand up and be counted… and I am ready to stand with likeminded citizens in protest against the Draconian Police state New Zealand has become.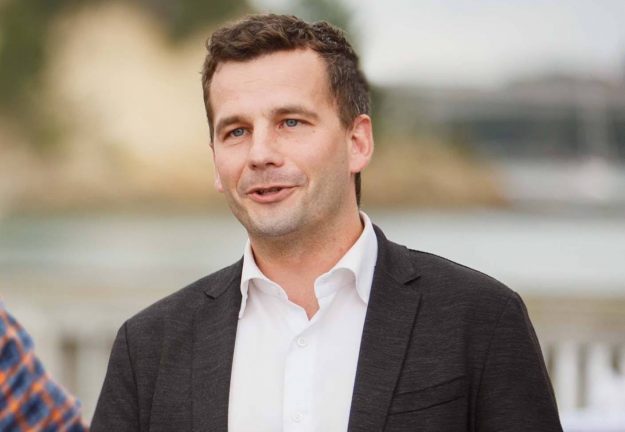 Act Party Leader and MP for Epsom David Seymour.
If only New Zealanders (and esp gun owners) had listened to the warnings We Libertarians have been saying for the past 20 years… and voted for us… New Zealand would be taking a far different approach to things, and your rights would have been protected from such tyranny by a new constitution! Read this
The Libertarian solution is now more desperately needed than ever!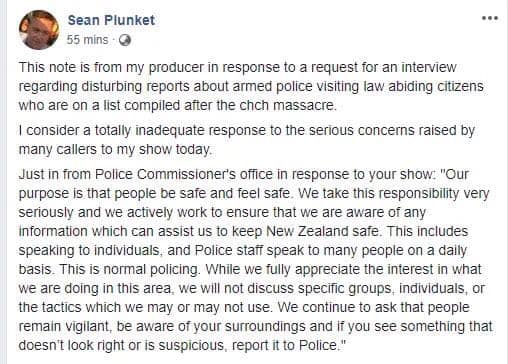 I salute the likes of Radio talk back host Sean Plunket for being vocal on these Issues and commend David Seymour also for not only being critical of Ardern's contempt for democratic due process, but also giving notice to the New Zealand Police for their shocking behavior.
It is only via Free speech and Public outcry can we hope to put an end to this reign of terror that is upon us.
Tim Wikiriwhi
Libertarian independent.
More from Tim.
WELCOME TO THE MACHINE! I GUESS IT WONT BE LONG BEFORE I AM PUT IN JAIL FOR BREAKING NEW ZEALAND 'HATE SPEECH' LEGISLATION.
FACEBOOK IS WAGING A WAR ON INFORMATION.
GUILTY PLEA BY NEW ZEALANDER WHO SHARED THE BANNED LIVE FACEBOOK FEED OF THE CHRISTCHURCH ATTACK IS A VICTORY FOR TYRANNY AND A DEFEAT FOR LIBERTY
TIM WIKIRIWHI. THE RIGHT TO SELF DEFENSE: MY (UNDELIVERED) ORAL SUBMISSION TO THE NEW ZEALAND COMMITTEE OF THE ARMS (PROHIBITED FIREARMS, MAGAZINES, AND PARTS) AMENDMENT BILL APRIL 2019
MY SUBMISSION ON THE ARMS (PROHIBITED FIREARMS, MAGAZINES, AND PARTS) AMENDMENT BILL
WORLD WAR 3 ON THE WORLD WIDE WEB. THE CRUSHING OF FREE SPEECH IN NEW ZEALAND.
A BLOGPOST TO EXPLAIN WHY I HAVE NOT REDACTED EXCERPTS FROM THE TERRORIST MANIFESTO 'THE GREAT REPLACEMENT' FROM MY OTHER BLOG POSTS WRITTEN BEFORE THE CHIEF CENSOR BANNED IT.
FACEBOOKS COLLABORATION WITH LIBERAL TYRANNY. SHUTTING DOWN DISSENT AGAINST NEW ZEALAND PM'S NEW GUN BANS
THE CHRISTCHURCH TERRORIST ATTACK, PM ARDERN'S DESIRE TO BAN SEMI-AUTOMATIC RIFLES, AND THE DELUSION THAT WILL MAKE NEW ZEALANDERS SAFER.