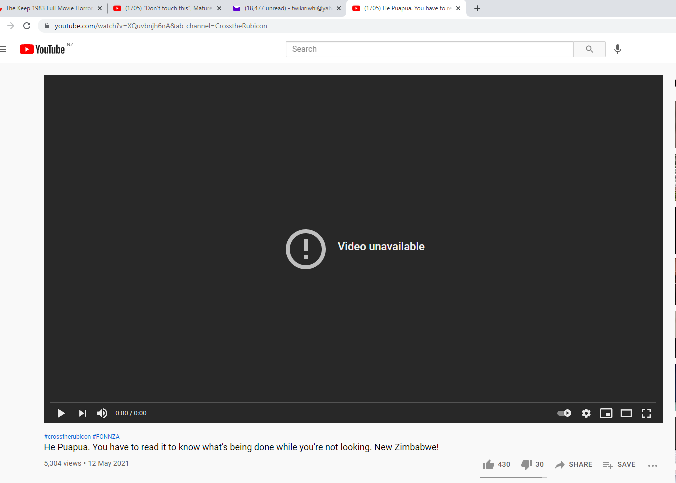 Was I dreaming… or did the New Zealand Act Party just completed a National tour boldly announcing they were making Free Speech one of their main election platforms this election cycle?
Hmmmmm
I personally attended their Hamilton public meeting and was encouraged by what I herd… am I a simple fool?
Did David Seymour really mean it when he said that Act was New Zealand's Free Speech Party?
Free Speech in New Zealand has been under serious attack in recent times, especially under the tyranny of radical Leftist Socialist Jacinda Ardern.
Not only did she release the Thought Police in the wake of the Christchurch Terrorist attack, she and her emasculated sidekick Andrew Little have drafted new 'Hate Speech Legislation' which they intend incrementally enacting as opportunity arises.
The latest being the 'Films, Videos, and Publications Classification (Urgent Interim Classification Of Publications And Prevention of Online Harm) Amendment Bill'.
Ardern has trotted the Globe promoting government control and censorship of the internet with her 'Christchurch call'.
Her serpentine Deputy PM Winston Peters signed New Zealand up the the Global Compact on migration which contains injunctions not only to 'sell' mass immigration to docile populations, but also to censor and criminalise critics and protesters who oppose this globalist agenda.
New Zealand has seen international high profile Non-woke (and white) personalities and speakers de-platformed, and some of our own have also been forbidden to speak… most notably Ex PM Don Brash was forbidden to deliver a speech at Massey University because the Vice Chancellor Jan Thomas considered Brash's opposition to Waitangi Treaty separatism, and Race based electoral system as being 'Racist'.
Stale Pale Males promoting racial equality before the law not welcome!
Massey University has become a cesspool of Radical leftist Wokery… parents be warned sending your impressionable young there!
They are highly likely to return to you lobotomised, radicalised, lost and gender-confused.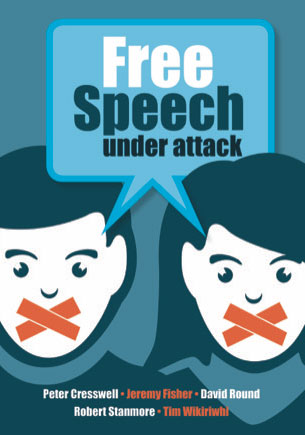 The rise of Leftist intolerance to Free speech and open dialogue in New Zealand mirrors a global militancy and oppressive ideological tactic coming from the Radical left, and it is in response to this threat to our democracy that I and several other Independent thinkers contributed to a book called 'Free Speech Under Attack' (Tross Publishing) which looked at the various ways Free Speech was being undermined and censored in Woke New Zealand, and it was for the same reasons that David Seymour's Act Party decided to make Free Speech a Party Election platform.
In Britain we have seen Street Preachers being arrested for sharing their Christian Faith.
In Canada Police have used 'Covid 19' restrictions to Jail several pastors because they insisted on Preaching to their flocks on Sundays in peaceful civil disobedience.
It was also at this time that Don Brash and some of his colleagues formed 'The Free Speech Coalition' to take on the 'Cancel Culture' and heavy political prejudices that were on display by Woke folk in high Aotearoaian places.
The Coalition recently rebranded themselves as 'The Free Speech Union', and yet recent events have dampened my hope that finally New Zealand had a lobby Group, and a political party that were going to stand up for Free speech in New Zealand… esp for the 'little people who are so easily trampled underfoot these days by rampant workery!
Much to my sorrow… it appears as if both the Act Party and the Free Speech Union are as useless as Tits on a Bull!
It pains me to say this because I have had such high hopes which are being dashed because of their failure to Rally for what I see as the greatest attack on Free Speech in New Zealand since Ardern released the flying monkeys to threatening Social media users following the Christchurch Terror attack!
The case is pivotal to free speech in New Zealand, to the degree that if nothing is done to get justice for the victim of this vicious violation of his rights, this bodes Deathly ill for the rights of all of us… esp those of us who are critical of the powers that be!
This case is absolutely central to our democracy, and the perpetrators of this great injustice… and there are many of them… rollic and gloat upon their success on destroying a mans life… and silencing one of their vocal opponents.
What they have done to this Good man, they intend doing to more people just like him… Vocal independent Kiwis with no means of defending themselves from this malicious and hateful Mob activity.
Don Brash had enough powerful friends and 'public capital'/ celebrity status not to be absolutely decimated by the Maori Party, and their Woke white collaborators.
The man I am talking about has suffered a complete wipe out… and yet not a Peep has been herd… not even a murmur in his defense from Act or the Free Speech Union!
Why?
let me recount what evils have been at work, and what has befallen one of New Zealand's Rare Brave Independent Social Media commentators… and why our Country should be alarmed!
Over the past month South Island based Independent Citizen Journalist and You Tube Commentator Lee Williams has been systematically attacked by Maori Party activists… these attacks being fully supported by Maori Party MPs, which has resulted in his wrongful dismissal from Synlait Dairy Company, Him being robbed by 'Go Fund Me' crowd fund raising site of thousands of Dollars that were willingly donated by friends and supporters to help him. He has suffered further injustice and bigotry from Westpac who shut down a personal Bank account he had with them, and ultimately now he has lost his You Tube Channel with near 16 000 followers.
Lee's 'crimes' were for daring to critisise Maori Party politics and the He Pua pua Report that seeks to surrender the nation to Maori under the pretense of 'honouring' the UN declaration of Indigenous rights', and for making Spoof/Satire videos mocking Maori Party MP Rawiri Waititi… who…we are supposed to believe that because he is *a Maori*… that this renders him somehow morally beyond being humorously caricaturised… almost like Mohammed… a Politically incorrect crime!
We apparently live in a politically post-Humor post-ridicule age.
They don't seem to have been able to contend with Lee via normal civilised political debate. No.
For these 'insults' they went out after him… to destroy his life.
Lee has been unjustly slandered, and illtreated by all of the businesses I mentioned above because Maori Party activists have been harassing and extorting everyone and anyone with whom Lee has any association… targeting his Income, and financial arrangements, and now he has lost even his You Tube Channel.. all without any form of due process by which he could defend himself from the vile slander of being accused of being a White Supremacist and a Racist.

Lee is neither a racist nor a white supremacist!
To label him such is a classic Socialist ploy to discredit their opponents!
This tactic is so common that back in 2019 I wrote about what an actual white supremacist looks like here PHIL ARPS: A PORTRAIT OF A REAL ALT RIGHT NATIONALIST WHITE SUPREMACIST: COMBATING MALICIOUS LEFT WING PROPAGANDA.
The truth is the Radical Woke Left have hijacked the political discourse and skewed what truly and historically defines 'Far Alt Right/ White supremacist / Nationalist' to mean anyone who disagrees with their own Radical Far Left doctrines.
To lump Lee in the same political boat as Phill Arps is a despicable sleight of hand ruse.
Lee is in fact a Conservative… who holds traditionally Kiwi values and beliefs, and that is why he has butted heads with Radical Socialists like Ardern and the Maori Party… because these Leftist radicals hate traditional New Zealand, and are systematically and intentionally seeking it's overthrow!
It is no exaggeration to say the Ardern government is radically subversive and treasonous.
They are in fact seeking to render holding traditional values and beliefs to be 'Hate crimes'.
I have also written a previous Blog about Lees plight and the malicious political attack he has been enduring here… in which I made the observation that Lee's troubles with Synlait Dairy company is not the first time brave outspoken New Zealanders have fallen prey to these despicable tactics. It has happened before…
Quote:
"The latest occurrence was when Media Works Corp decided to 'let go' 2 of their best broadcasters, John Banks and Sean Plunket, because like Lee, they dared to take less than agreeable positions with the racist radical agenda that divides New Zealand into a two tier society… First class citizens being those with special indigenous rights… and Second Class citizenship goes to all the rest.
If you complain about being rendered a second class citizen, the Maori party will call you racist!
Woke left wing activists successfully applied the very same pressure Synlait is now experiencing to several of Mediaworks major advertisers who then threatened to pull their advertising revenues from Media works unless they 'deplatformed' Ex Mayor of Auckland John Banks.
Fellow Radio Works talk show host Sean Plunket made 'the mistake' of speaking up for Banks.
When the despicable tactics of the radical Left got the results they hoped for New Zealand lost two prominent public voices brave enough to challenge the racist policies of the Maori Party and others in parliament.
Now they have turned their sights on defender of the Kiwi Dream, and You Tuber Lee Williams.
These tactics are what has become known globally as 'Cancel culture' and are a clear demonstration of how leftist militant political activists are systematically undermining legitimate free speech, and attacking their critics… not in a civilised manor with superior reason and facts, but with Bulling and threats, and slander… going for their throats by attacking their jobs and livelihoods.
These underhanded and Machiavellian tactics cause New Zealanders to shut their mouths to the vile antics and policies of these radicals out of fear of coming under attack themselves.
These despicable tactics are running amok across Western societies because of a failure of Parliaments to recognize this subversive political behavior for what it really is.
Hateful, malevolent, and anti-democratic."
When I wrote those words Lee's employment with Synlait was 'suspended' while they deliberated among themselves how they were going to get out of this ugly mess the Maori radicals had created.
I had written to them via an open letter to inform them of the true nature of the extortion they were experiencing at the hands of malevolent Political subversives hoping they might do the right, honorable, and Legal thing… and refuse to play the ball these Maori Radicals were throwing… and yet I was not at all surprised when soon after I was informed that Synlait chose to take the low road… and unlawfully dismiss Lee on false grounds… saying he had committed serious misconduct by damaging Synlait's reputation.
Lee had done no such thing… it was the Maori Radicals and Maori Party who had engineered this entire scam!
Lee has a very strong grounds for a personal grievance case against Synlait for wrongful dismissal… and yet to do this will take Legal and financial support.
And that is just the first step in getting justice for Lee and setting a very much needed legal precedent that will protect all New Zealanders Free speech from such extortion with respect to their employment.
Yet that is only the start… the defenders of the Right to Free Speech must go after and prosecute the ring leaders and even the MPs involved in this scandal.
The only hope I see is that the Act Party, and The Free Speech Union get up off their couches and get to work!
For the sake of our nation!
To grasp the serious implications of what has been done to Lee, and how absolutely essential it is to Free Speech in New Zealand that Justice is served upon those who have behaved in such ignorant and malicious manner, please read my earlier Blogpost…
OPEN LETTER TO SYNLAIT DAIRY COMPANY DEFENDING YOU TUBER LEE WILLIAMS DEMOCRATIC RIGHT TO CRITISISE THE POLITICAL POLICIES OF THE MAORI PARTY.
I am declaring an SOS emergency call out to theses self appointed champions, and indeed to anyone out there who cares about Free Speech in New Zealand, to take up Lee's cause… because if what has been done to him is allowed to go unchallenged, it will set a string of Anti-free speech precedents that will leave Free Speech activists and critics of the government without Legal protection from oppression and persecution by the Powers that be.
This is a crisis for our Democracy.
At a minimum should the perpetrators of this racket get away Scot-free, this injustice will only emboldened them to continue to target others the disapprove of… and destroy their lives too.
I find it incredulous to suppose that Act, or the Free Speech Union are unaware of Lee's plight, or the seriousness of his case for Free Speech in our country, which leads me to the alternative conclusion that they know about what has been going on, and yet are unwilling to lift a finger to help Lee.
For what good reasons have you failed to step up in Lee's defense?
Is it because Lee has been accused of being 'A White Superracist'?
Of All Lobby groups and Political parties in New Zealand *you two organisations* have the least excuse for inaction as you full well know the evils of the Maori Party and the dirty tactics they employ… and the slander they throw about like confetti upon anyone who dares challenge their patently Racist and self serving politics.
I want to explore what possible point of contention that may be hindering these self proclaimed defenders of Free Speech from taking up Lee's cause.
To put it bluntly… they may not like Lee.
Ie the reason they might not be jumping to Lee's defense *is personal*???
They may have found his behavior on his you tube channel as being 'vulgar'.
Maybe these people actually believe Lee really is some sort of 'Far Right Racist'… hence somehow 'deserves' what has happened to him.
Maybe they are even pleased to see his Channel wiped out?
Do they think that free speech should only be a right for the refined, cultured, and eloquent… ie for themselves… and their own?
What about the rest of us ordinary uncouth non-politically correct Cretans?
Don't our rights to speak our minds matter?
I will be the first to admit that some of Lee's video's did make me cringe, in particular his 'Satire' video's…
I have already stated on another post that I do not endorse all of Lee's perspectives… and yet I condemn in the strongest terms what has been done to him for the sake of silencing him, censoring him, and punishing's him for simply exercising his legitimate rights to free speech and criticizing politicians and Members of Parliament.
Lee has been a vocal supporter of Donald Trump.
Lee has been a scathing critic of Jacinda Ardern.
And I know Lee has been critical of both Act Leader David Seymour's support for the UN Migration Pact, and of Don Brash's Anti-Trump views… could it be from a personal agnst that these Heavy hitters are choosing to let him burn?
If so… that would signify very poor character on their part, because to truly be a champion of free speech, a person must be willing to defend the free speech even of one's own critics and opponents.
Conversely should they wake up, and rally in Lee's defense, that would demonstrate High character and integrity on their part.
Lee is a very critical person who does not pull his punches.
Lee speaks his mind, openly expresses his disappointment when politicians support things Lee believes to be wrong, He calls MPs… even our Prime Minster Jacinda Ardern corrupt! Treasonous Globalist! etc, which of course is his right to say, I have said similar things oft myself here at Eternal Vigilance Blog which is to say Lee and I do share many similar views on a broad range of topics… which is why by and large I enjoyed watching Lee's channel. I respected his forthright expositions. And yet as I have already said… I felt his satire was imprudent and in bad taste.
Yet I still understand why he did it!
He did it from *shear principle* that The Maori Party have no *Divine Right* not to be mocked… no Divine right not to have the Piss taken out of them… and certainly no divine right not to be offended!
It is an essential aspect of Freedom in a democracy that citizens may mock, chide, criticize, and take the mickey out of politicians and elected members of parliament… and even prime ministers, and presidents!
*Citizens have the right to be as Eloquent or as Obnoxious as they please!*
It is a defining characteristic of Tyranny where it is illegal to take the piss out of the Leadership of the Nation, or be forbidden in criticizing any policy or institution.
It is in fact a Right and Custom in Free Nations to intentionally take the piss out of Politicians.
It is an Artform… And a Nations Comedians are often the greatest exponents of Free Speech… even in Bad Taste… It tells the Politicians that they work for us… that they are our servants… and that as such they have no right to expect to be protected from the vocal ire of the people.
We are not their slaves.
All this has in recent times come under threat by the Politically Correct Thought Police. And we know that Jacinda Ardern and Andrew Little have drafted up 'Hate Speech laws' and would love to render what Lee did to be 'an actual hate crime!'.
North Korea… China anyone?
Brittish Comic Greats Rowan Atkinson and John Cleese are scathing in their critism of Politically Correct Tyranny… 'Fascism pretending to be manners'.
Lee's You Tube Channel is nothing more… and nothing less than an ordinary Man making full use of the technology at his disposal to exercise his democratic rights!
And as such he should be defended to the fullest extent!
There is a pompous and power-mad sickness in this world that thinks only 'important people' should be able to disseminate their 'high falutin' ideals and opinions… and that the beer swillin rabble should shut up and obey… know our place!
Well the Internet has changed the game… and the Little people now have an opportunity to be herd!
This is what the powers that be hate and want to monopolise for themselves.
To Tyrants, Lee represents the worst of the peasants… Brash, Loud and independent thinking!
Unlike the rest of the useful idiots… he has ideas of his own!
So they dream up excuses for why he should be silenced.
Lee's satire was not particularly well done, and yet it did solicit a laugh… the point is that it was all within the bounds of Free speech… even if a bit offensive. To Lee's perspective, Rawiri Waititi deserved to mocked… and Lee was exercising his Full Right to do so!
If Rawiri Waititi took offence to it… well tuff titties!
We live in a free country don't we????
Don't we?
Well is New Zealand still a free country…. or not?
Even without further hate speech legislation when you look at what the Maori Party, Synlait, Westpac, and You Tube have done to Lee Williams… so far without any justification or recompence… the proposition that New Zealand is still a free country must be called into question.
The right to free speech is absolutely vital for a Democracy.
Yet unless those who profess to defend the rights of New Zealanders to Free Speech take up Lee's cause, no ones Job is safe.
No ones Banking is safe.
And with this sort of extortion running amok New Zealanders with shut their traps in fear… and Free speech will be no more.
Only Madmen like myself will cry out to the void.
The so-called justification Tyrants like Ardern use for introducing Hate speech laws is that they are necessary for protecting 'vulnerable demographics'… and yet should it become illegal to spoof Maori Party MPs… would this really be an example of 'protecting a vulnerable demographic?
HARDLY!
Maori Party MPs a a bunch of privileged Bullies!
Invoking hate speech laws to prohibit ridiculing their antics… like breaking out in Haka in parliament every time they don't get their own way would only serve to further entrench their 'Maori Supremacy'.
'Vulnerable minority' Give me a break!
All the evil racist retoric of the Left… Their 'Critical Race Theory' has turned the brains of the world to mush!
Lee with all his 'white privileges'. Everyone automatically taking his side… because he's white. How so then is his life today in ruins?
Oh and just how hard done by are the Maori Radicals!… you know… Cheeky Pakeha mocking your Orsum Hakas…. aye Cuzzies!
Gloating that you have destroyed a mans life.
Pathetic.
Shameful even.
Zero Mana.
Should Act or the Free Speech Union, or anyone else who want's to help, I can facilitate communication with Lee.
Simply Email me at twikiriwhi@yahoo.co.nz
I encourage all New Zealanders to contact the Act Party, David Seymour, Don Brash, and The Free Speech Union and implore them to help Lee get justice, and defend our Free speech from this evil form of extortion being practiced by the Radical Left.
Lee Williams is a champion of freedom and equality for All.
Look for 'Cross the Rubicon' on Rumble.
Freedom loving New Zealanders must not remain divided… self defeated and impotent because of petty differences that prevent us from uniting together for the sake of Freedom for ourselves and future generations.
We must grow a pair… and get over our *ourselves* and start to function as an effective fighting force… just like the dirty dealing leftists are doing… and yet walking the higher path of integrity and principle.
For Truth and Justice are our allies if we will only rally for their sake.
Tim Wikiriwhi.
Christian Libertarian.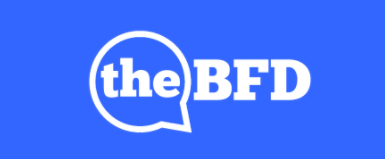 Update… The Free Speech Union has now Stepped up to the plate… let's see now how they mobalise in Lee's Defence.
A special shout out to The Kiwi Independent News site 'The BFD'… for publishing several stories on Lee's plight and cajoling the Free Speech Union into action.
Read… Lee Williams – Westpac did WHAT?
And… They Did Not Come to His Rescue
I am grateful for the Free Speech Union for looking into and taking what happened to Lee as worthy of their time and energy
More from Tim….
ACT PARTY FREE SPEECH NATIONAL TOUR OF NEW ZEALAND. HAMILTON MEETING 7-5-21
TIM WIKIRIWHI'S ORAL SUBMISSION OPPOSING THE FILMS, VIDEOS, AND PUBLICATIONS CLASSIFICATION (URGENT INTERIM CLASSIFICATION OF PUBLICATIONS AND PREVENTION OF ONLINE HARM) AMENDMENT BILL. 5-5-21.
'FREE SPEECH AND THE FATE OF SOCRATES', BY TIM WIKIRIWHI. FROM 'FREE SPEECH UNDER ATTACK'. TROSS PUBLISHING 2019.
EPIC DEFENSE OF FREE SPEECH: ANN WIDDECOMBE | WE SHOULD NOT SUPPORT NO PLATFORMING (8/8) | OXFORD UNION. YOUTUBE
BYE BYE MY FACEBOOK PEOPLE. IT'S TIME TO GO.
GAB, MEWE. LIFE ON THE FRONTIER. MY POST-FACEBOOK EXPERIENCE IN ALTERNATIVE SOCIAL MEDIA SITES.
I SUSPECT MY INTERNET SUPPLY IS BEING MANIPULATED BY NEW ZEALAND GOVERNMENT CYBER INTELLIGENCE.
LIBERTARIAN OPPOSITION TO THE GLOBALIST AGENDA OF MASS IMMIGRATION.
TROJAN HORSE: THE UN SEPARATIST DECLARATION OF INDIGENOUS RIGHTS.
ONELAW4ALL PAMPHLET DOES NOT CAUSE ME ANY OFFENCE: BUGGER THE ADVERTISING STANDARDS AUTHORITY! BY LIBERTARIAN MAORI TIM WIKIRIWHI.
UNIVERSAL PRIDE IN WASHINGTON, SEPARATIST SHAME IN WELLINGTON.
ARDERN GOVERNMENT WILL USE 'HISTORY CURRICULUM' TO INDOCTRINATE OUR CHILDREN WITH RACIST FALSEHOODS. TIM WIKIRIWHI'S SUBMISSION FOR ' AOTEAROA NEW ZEALAND'S HISTORIES IN THE NEW ZEALAND CURRICULUM '.
BIG SISTER IS WATCHING. TIM WIKIRIWHI'S SUBMISSION TO THE FILMS, VIDEOS, AND PUBLICATIONS CLASSIFICATION (URGENT INTERIM CLASSIFICATION OF PUBLICATIONS AND PREVENTION OF ONLINE HARM) AMENDMENT BILL
CRAFTY ANDREW LITTLE AWAITS 'RIGHT MOMENT' TO SNATCH AWAY FREE SPEECH IN NEW ZEALAND. LETS BE READY TO DEFEND OUR NATION FROM THESE DESTROYERS!
STOP WITH THE LIES AND BLAME! MAORI NEED TO TAKE RESPONSIBILITY FOR THEIR OWN SHOCKING CRIME STATISTICS.
GUILTY PLEA BY NEW ZEALANDER WHO SHARED THE BANNED LIVE FACEBOOK FEED OF THE CHRISTCHURCH ATTACK IS A VICTORY FOR TYRANNY AND A DEFEAT FOR LIBERTY
WELCOME TO THE MACHINE! I GUESS IT WONT BE LONG BEFORE I AM PUT IN JAIL FOR BREAKING NEW ZEALAND 'HATE SPEECH' LEGISLATION.
WORLD WAR 3 ON THE WORLD WIDE WEB. THE CRUSHING OF FREE SPEECH IN NEW ZEALAND.
THROWN UNDER THE CAMPAIGN BUS… THE RIDE TO HELL WITH WINSTON PETERS. 2017
THE VERDICT IS IN… AS PREDICTED… 'CLOSING THE GAPS' SOCIALISM HAS BEEN A DISASTER FOR MAORI AND NEW ZEALAND AS A WHOLE.