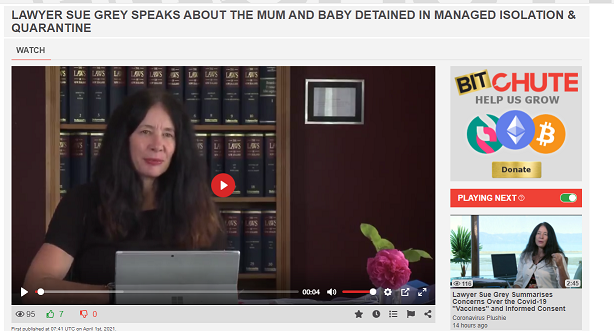 These are the sorts of videos (Below) the government does not want circulating on the net.
I believe we are fast approaching a day when the thought police will pay visits to people like Sue Grey… and to people like myself… and anyone who dares to share any information on the net that might sway others from believing the government's position on subjects of this nature.
They don't want the voting public to be aware of the real world affects their policies are having on real people… ignorance is bliss.
They don't want the people to make truly informed choices, or exercise caution when it comes to granting their consent to be 'vaccinated' (they are not vaccines) or allowing their kids to be vaccinated.
I apologise that I am unable to embed them from Bitchute.
Watch on Bitchute LAWYER SUE GREY SPEAKS ABOUT THE MUM AND BABY DETAINED IN MANAGED ISOLATION & QUARANTINE
Watch on Bitchute LAWYER SUE GREY SUMMARISES CONCERNS OVER THE COVID-19 "VACCINES" AND INFORMED CONSENT
The content of both of these videos are of high value with regards to what is going on here in New Zealand with regards to the Ardern regime's response to Covid 19.
Sue Grey is to be highly commended for make the videos and for her work in defense of the poor woman and child currently being locked up simply for exercising her Parental rights by refusing to allow them to perform their highly intrusive PCR test on her 6mth old child.
I wrote my own criticism of how Ardern has handled this supposed Pandemic at the government inquiry….
Read: MY SUBMISSION ON THE INQUIRY INTO THE GOVERNMENT'S RESPONSE TO COVID 19.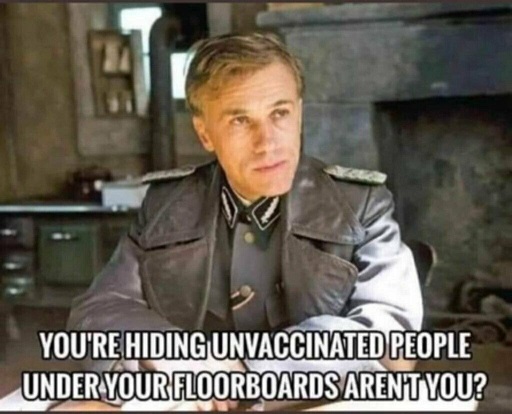 Covid 19 is not the only area in which Ardern's Government is acting like some third world dictatorship… I recently read about the Draconian use of force against a woman who had suffered an assault at the hands of some male, who then had her new born child removed from her in the most brutish fashion simply because she exercised her right to refuse to go into a 'Woman's refuge' accommodation at the behest of 'Oranga Tamariki'.
This New Mum had done nothing wrong.
First she suffers an assault at the hands of some violent arsehole, next she has he child ripped from her hands and kidnapped by the State!
Read: Bereft Mum Broken NZ Herald 30 March 2021
What is disturbing about these stories is they share and expose an underlying callous disregard for the rights of New Zealand citizens… a contempt… by the minions of the NZ State that is precisely the sort of attitude that marks out oppressive tyrannies.
Obey or else!
This is the new normal, all the while Ardern sells her government as the most caring and transparent of all governments.
And this headlong fall into a Police state show no signs of abatement.
Should the new censorship legislation pass (and they will) , all it will take to issue take down orders to internet platforms like Bitchute will be for the government to receive a public complaint, and for it to be deemed to 'probably be harmful' to the public good by some thought police official' and videos like these made by Sue Grey will have to be taken down out of Public view.
And there will be no redress for injustices caused by any such actions even if found to have been wrongfully censored.
Failure to comply will result in prosecution, and the Police may choose to prosecute any social media posts, or articles, etc they deem to be 'offensive', 'hateful'. or 'harmful'.
Read TIM WIKIRIWHI'S SUBMISSION TO THE FILMS, VIDEOS, AND PUBLICATIONS CLASSIFICATION (URGENT INTERIM CLASSIFICATION OF PUBLICATIONS AND PREVENTION OF ONLINE HARM) AMENDMENT BILL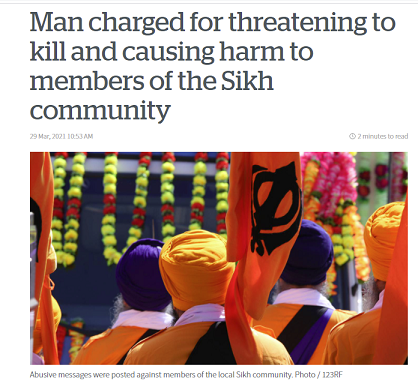 Ardern's Government is pushing for greater censorship powers, amending laws already on the books that allow them to prosecute Social media users for 'making threats' and 'causing harm', so we know the real intent of the new Amendments is to take things far beyond this.
The Governments justification for what they are doing is a bare faced lie.
They simply want the legal right to force 'independent platforms' into taking down political opinions contrary to the official position of the Woke State.
Read this NZ Herald article from earlier this week Man charged for threatening to kill and causing harm to members of the Sikh community
So they *already* have the power to censor and punish threats and expressions of malice…
To my way of thinking, the most disturbing thing about what is happening is the apathy of the New Zealand Public.
Where is the outcry against the Ardern States massive power grabs and curtailment of Freedom?
Tyranny is running amok while the sheeple slumber.
Update:
I was sent this on social media as a comment to my latest blog as it also targets Sue Grey.

Leftist Bottom crawler and minion of Ardern Marc Daalder is trying to deplatform Peter Williams because he continues to question the official Ardern/ Globalist narrative on Covid 19 and vaccinations on New Zealand Radio.
According to how the Leftists work, he must be silenced.
No dissenting opinions can be allowed to reach the ears of the voting sheeple.
This snipit shows us Daalder is highly likely part of the systematic censorship going on in Radio…. probably neck deep in the axing of Banks and Plunket.
This is how these demons operate.
There is no sewer they will not wallow in for the sake of their own corrupt ends.
Truly revolting and malevolent.
Sociopathic.
What is interesting is that we can see from the video links above that Sue Grey is not 'Anti-Vaxx', but pro liberty and pro- free informed choice, and critical of the Draconian actions of the State with regards to how they are treating people.
Tim Wikiriwhi.
Christian Libertarian.