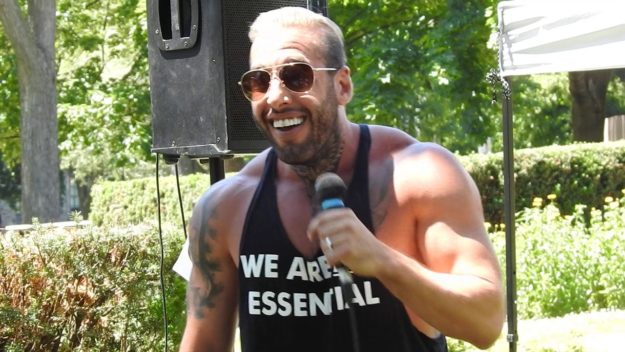 Must Watch Video. Please watch on Bit chute here
I would embed the bit chute video here if I could. Unfortunately I can only embed the You Tube version (below) which will at some point be censored.
For this reason I choose to give as much of my viewing time to alternative sites like Bit chute, Rumble that respect free speech.
After watching this video please take a read of my blogpost THE STORY OF COVID 19 IN NEW ZEALAND, BY TIM WIKIRIWHI 2021.
This Video (above) dovetails perfectly with what I am talking about in my Blogpost.
Tim Wikiriwhi.
Christian Libertarian.
More from Tim….
NEW ZEALAND LAWYER SUE GREY DOING SOME GOOD WORK WITH RESPECT TO NZ GOVERNMENT COVID 19 RESPONSE AND 'VACCINE' ROLL OUT.
MY SUBMISSION ON THE INQUIRY INTO THE GOVERNMENT'S RESPONSE TO COVID 19.
JACINDA ARDERN IS MORE DANGEROUS THAN COVID-19: CENSORSHIP AND CONTROL OF THE PRESS.
"UNITE AGAINST COVID-19 NEW ZEALAND" . THE SUBTILITY OF THE SERPENT THAT BEGUILES.