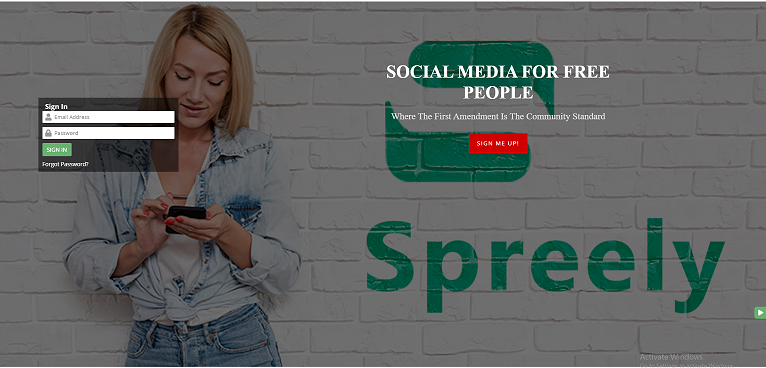 Spreely
Spreely is another 1st amendment Free speech platform.
I watched an online advert and it looks very promising.
As Facebook continues to crank up their Thought control, remaining here becomes less and less tenable.
Giving Facebook our custom becomes more and more immoral.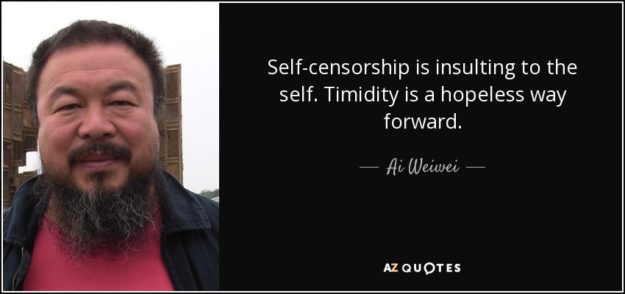 We sacrifice a portion of our own integrity by association with these vile anti-freedom corporations.
Groups that oppose The Globalist narrative need to set up an alternative presence on other platforms as many of their members will have their personal pages here on FB shut down. Unless we use some foresight and prepare, groups that advocate for Truths and values at variance with the Globalist agenda will be silenced because they failed to realise they left themselves completely under the power of The Globalists social media giants.
We simply must have a plan B ready.
I belong to a whole bunch of different special interest facebook groups and they are one of the big reasons I am reluctant to voluntarily abandon facebook.
One such group is called New Zealand Bikers.
Like so many groups they try to avoid 'Politics' and 'Religion' yet despite this these groups are inextricably bound and seriously affected by Facebooks Political agenda.
They may go to extreme lengths to distance themselves from the divisive angst of partisan Politics and yet this is a forlorn hope… a delusion.
The Truth is Totalitarian politics permetes almost every aspect of our lives,,, invading Freedom and our personal space in ways in which we have less and less say.
I know many Bikers here have no interest in politics yet that does not mean Politics has no interest in Bikers… and in controlling what they do and think.
Freedom is in grave danger and this should concern everyone.
Not only does facebook now demand Group Admins punish members who post things Facebook disapproves of, groups like New Zealand Bikers are in danger of unconsciously becoming tools of the oppressive State rather than a place where Biker Culture advocacy against oppressively laws can happen as the Freedom Activists among such groups get 'weeded out' by Facebook censorship.
This will mean such groups like this will start to only hear opinions that conform to what those in power want.
If you wonder where some of the most passionate voices against oppressive laws and taxes in your groups just 'Disappear' it is highly likely they have been 'eliminated' by the Facebook Thought Police.
Of Course many of the sheeple will celebrate such pesky contrary souls have been exterminated.
Groups that cater to 'fringe dwelling cultures' that don't fit well with 'Politically Correct' ideology are most at threat, and these are the groups that need to seriously consider finding a more freedom respecting platform.
Facebook is fast becoming a suffocating Left wing cesspool of ignorance and conformity.
I posted these comments to New Zealand Bikers and got several likes… I also got a lot of whinging and some Tinfoil hat Gifs.
The post then got axed by the admins….
'Let he that hath an ear to hear… let them hear'… everyone else just does not want to know.
Update 31-12-20 It appears I have now been Banned from New Zealand Bikers… without notice.
Who needs to worry about the Facebook Gestapo when the sheeple Gestapo each other!
When even the Biker communities are Banning people for promoting Freedom you know free speech is in real trouble!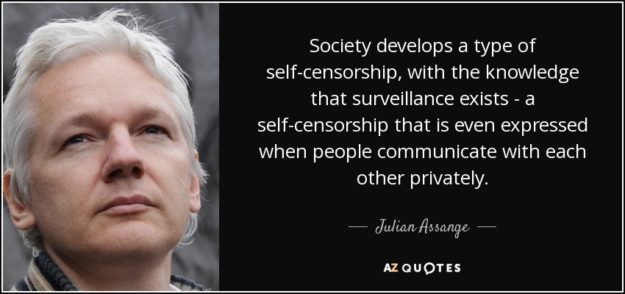 We need to develop habits of using these other platforms because we will be picked off one by one if we dare to share opinions that the Globalists have flagged as 'Wrong think'.
Otherwise… if you *censor yourself* out of fear of being axed… you have been castrated by the enemies of Freedom and become a vanquished and subjugated adversary of the Tyrants… and as useful as Tits on a Bull to the cause of Freedom.
Only if you are brave and prepared to risk loosing your Facebook pages will you remain undefeated and a worthy Freedom advocate.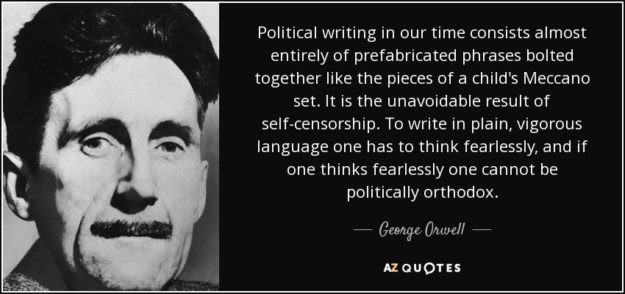 I am mentally preparing myself to either be axed… or simply to leave.
As I am not Tek savvy this transition will not be easy for me… yet it must be done.
The only real sadness this brings me is that so many of my Family and Friends, and Freedom fighting associates do not seem to care about the fact that when I leave… we will no longer be in contact daily because they cant be bothered setting up on another Social media site that respects Liberty.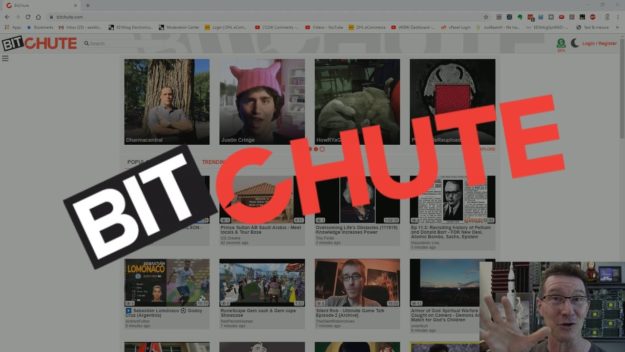 'Tim Wikiriwhi' has already been Ghosted off Facebook and Instagram, and is currently only there via an alternate pseudonym, yet I will be very surprised if I am still on Facebook at all by the end of 2021.
If 'Jim' disappears without saying goodbye you can be certain 'he' has been 'liquidated'… and for me that will signal the end of my subjection to the Soul sucking Zuck.

I have a MeWe account and a Parler account, and I am going to take a look at this 'Spreely' site too.
I will endeavor to use Bitchute rather than Youtube as much as possible, and other search engines rather than Google.
This has to be a conscious decision made for ethical and pragmatic reasons.
And in the meantime we must resist self-censorship to remain effective voices for Truth and Freedom.
Tim Wikiriwhi
Christian Libertarian.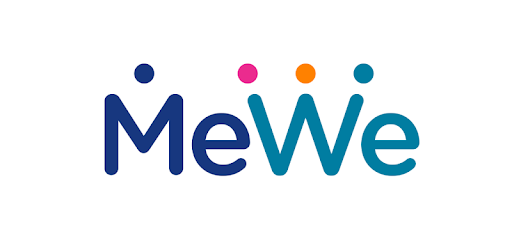 My MeWe here.
My Parler here.
Now on Spreely here too.
I'm now on Gab here
Bitchute is here.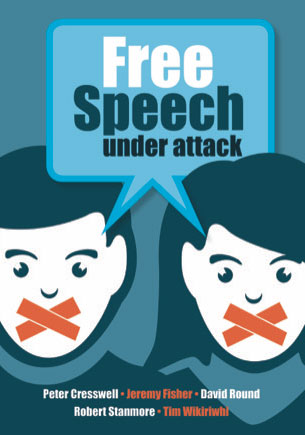 Get your copy of Free Speech Under Attack
Update: 25-1-21 Freedom lovers stand up!
Good news!
Looks like the Freedom fraternity are uniting and deserting these disgusting and corrupt woke NWO Corporate tyrants.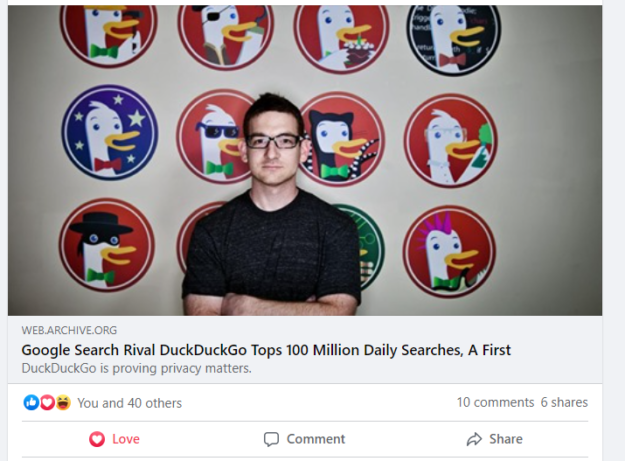 Read: Google Search Rival DuckDuckGo Tops 100 Million Daily Searches, A First
More from Tim…
THE TRUTH IS IN RETREAT. THE GLOBAL KINGDOM OF THE ANTICHRIST IS AT HAND . IS THE AGE OF GRACE COMING TO A CLOSE?
THE MATRIX : FACEBOOK, AND THE END OF FREE SPEECH AND DEMOCRACY IN NEW ZEALAND.
CRAFTY ANDREW LITTLE AWAITS 'RIGHT MOMENT' TO SNATCH AWAY FREE SPEECH IN NEW ZEALAND. LETS BE READY TO DEFEND OUR NATION FROM THESE DESTROYERS!
JACINDA ARDERN IS MORE DANGEROUS THAN COVID-19: CENSORSHIP AND CONTROL OF THE PRESS.
KNOCK! KNOCK! IT'S THE NEW ZEALAND POLICE AND WE WOULD LIKE TO HAVE A FRIENDLY CHAT WITH YOU ABOUT YOUR OPINIONS SHARED ON SOCIAL MEDIA: VJM PUBLISHING 19-7-19
WELCOME TO THE MACHINE! I GUESS IT WONT BE LONG BEFORE I AM PUT IN JAIL FOR BREAKING NEW ZEALAND 'HATE SPEECH' LEGISLATION.
FACEBOOK'S 'COMMUNITY STANDARDS' ARE A DESPICABLE FRAUD TO COVER THEIR POLITICAL SUPPRESSION OF CRITICISM OF THE LEFTIST GLOBALIST AGENDA
FACEBOOK IS WAGING A WAR ON INFORMATION.
MY COVID-19 FACEBOOK PAGE. TYRANNY AND THE POST-FREE SPEECH ERA.
FACEBOOKS COLLABORATION WITH LIBERAL TYRANNY. SHUTTING DOWN DISSENT AGAINST NEW ZEALAND PM'S NEW GUN BANS
FACEBOOK AI DOES NOT FOLLOW THEIR OWN COMMUNITY STANDARDS… BUT THEN WHO EXPECTS INTELLIGENCE FROM A STUPID ROBOT?
ITS TIME FOR THE FREEDOM MOVEMENT TO LIBERATE THEMSELVES FROM FACEBOOK… GET THE PARTY STARTED OVER ON MEWE!
FCAKEBOOK TRANSGENDER PREJUDICE NOT FUNNY.
IMO GREEN MP GOLRIZ GHAHRAMAN IS A MENACE TO FREEDOM. DAVID SEYMOUR SHOULD NEVER APOLOGISE FOR CALLING HER OUT.
WORLD WAR 3 ON THE WORLD WIDE WEB. THE CRUSHING OF FREE SPEECH IN NEW ZEALAND.
NIGHT OF THE LONG KNIVES: SJWS RUNNING THE INTERNET ARE SILENCING CRITICS AND SYSTEMATICALLY UNDERMINING FREE AND FAIR ELECTIONS ON A GLOBAL SCALE