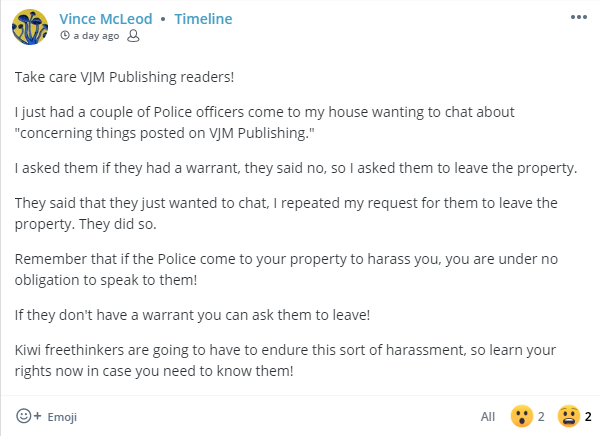 Wake Up New Zealand!
You are living under a fast growing Police State!
There is a battle going on over the minds of our nation that if we loose… the Government will fully control what views and opinions your children will imbibe… and determine what beliefs they eventually subscribe to… and what values they hold!
This post appeared on my FB alternative Social Media News feed.
'VJM Publishing' is a New Zealand Based Independent commentator and Blogger who dares to march to the beat of their own drum with complete disregard to what passes as 'the official narrative'.
I dont subscribe to much of what they publish, yet I greatly respect independence of mind… and the courage to speak out against corrupt powers that be… and in this sense VJM publishing is very much kindred spirit to Eternal Vigilance Blog… and it is *always* disturbing to me when I read about such activities by the New Zealand Police that involve people who have only exercised their legitimate rights to expressing their own opinions and beliefs without engaging in threats.
It is not essential prerequisites for me to either agree with the opinions being expressed, or the manor in which they were delivered for me to appreciate that *Every time the Police visit someone in New Zealand because of the Lawful expression of their own opinions that this is an extreme danger to *The Rights of all of us to Free speech*… and that the worst possible thing for our country is to allow ourselves to fall into apathy… and for us to become inured at this serious breach of proper Police conduct… and socially conditioned to the degree that it no longer triggers alarm… but becomes acceptable… and routine…. and the act of protest against it then becoming 'radical' and 'suspicious' .. in the herd mentality.

I asked permission to Screen shot VJM Publishing's post and to blog it.
I also asked… 'How does this make you feel?
How will this affect your future posts to the net?
Not to say that you are feeble, yet still I can already assume that such a visit will cause you… and anyone that has been intimidated in such a way by the *State to hesitate expressing opinions on specific topics that are the focus of the Governments agenda and actions…that before this visit you would have made with full conviction that they need to be said.
I can imagine if this happened to me that I would naturally feel this way myself… and it is this psychological intimidation that is such a threat to free speech… even without other actions such as prosecutions… de-platforming… etc.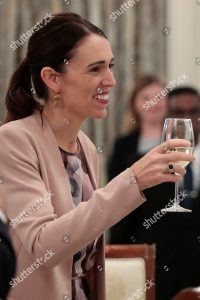 Mandatory Credit: Photo by WALLACE WOON/EPA-EFE/Shutterstock (10239324q)
Photo by WALLACE WOON/EPA
Meanwhile Jacinda Ardern sips her Chardonnay. and prepares herself for her next 'Womans day' interview.
From my study of how best to deal with this situation, I think VJNP did very well as Legal advice suggests there is little to be gained for the targets of this Police attention, and a lot loose by voluntarily talking to them… yet I cant help but wonder if a few specific questions at the door could be informative as to which actual 'internet conversations' you engaged in 'triggered' them to schedule you for a visit.
We can already with confidence know that anyone they 'visit' like this is on their watch list and it is highly likely that your Internet associates are also under surveillance.
It is dangerous for you to engage them voluntarily, and even if you get arrested for some charge you still have the right to refuse to give a statement…
****

And so yet again here am I… alerting you once more to the fact that this Police harassment of Free speech against the critics of Ardern's government is still ongoing… and blogging a warning to my countrymen imploring you all to rally against this tyranny that is being systematically established in our country via the ambitions of Jacinda Ardern's Coalition government, and the acquiescence of the National party.
And of course simply by daring to stand up in opposition to this massive Police over-reach I myself can expect to become a target of this *Thought Police* agenda and 'flagged' for 'observation' and a 'friendly visit' from the Boys in blue.
Read: Criminalising hate speech: New Zealand considers policing hateful expression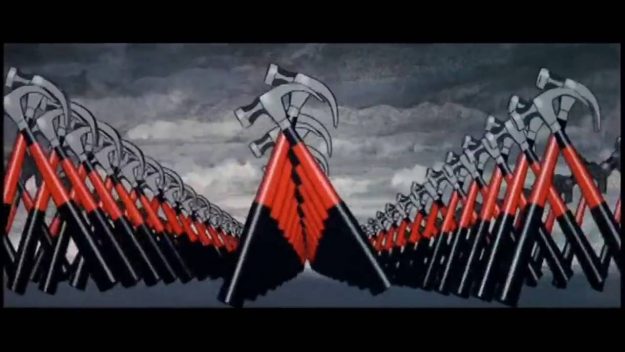 *****
Evil prevails when good men do nothing…. and that is what many New Zealanders will do… nothing.
They will allow this Creeping political oppression to happen unchallenged.
Many will allow themselves to be intimidated into silence and subjection out of fear that by mere association with the likes of Me that you will attract the gaze of the Evil Eye.
You will prefer to turn your backs to what is happening and Parrot the line that 'only dangerous and deluded nutters' like Libertarians and Nazis have anything to worry about and that 'the Police are 'doing their best to 'make New Zealand a safe space' for the many 'marginalised and under-trodden minorities' who suffer the endemic prejudices brought to these shores via Western Colonialism… and bringing our 'backward nation' more into line with the 'Liberal progressive global Ideal' as championed by our Visionary PM and colleagues.
That is the Official Narrative.
The Conditioned members of the herd we say "lets be real about who is in the right here and who needs to learn their place.
What do these whining and seditious Plebs know about politics anyway and by what extreme vanity do they assume to defy the Political science and Moral philosophy of our Trained and credentialed political elites?
Are they not the most base and ignorant of protagonists?
Troublemakers!
The New Zealand Police surely know best… and are doing what needs to be done to make our Nation safe!
Why dont these ungrateful Cretans pay our benevolent government homage?
Is not our country is being transformed for the better thanks to the great helmsman-ship of Ardern and her faithful collaborators on both sides of the house?
It is all means that will be justified by the ends… and it's is a credit to her that by being far more resolved than any earlier Paternal Lawgivers that finally Our Nanny state may yet End Racism, Patriarchal Sexism, Religious Domination, homelessness and economic disparity!
Surely the sooner these dangerous rebels are all compelled to fall into line the better for everyone.'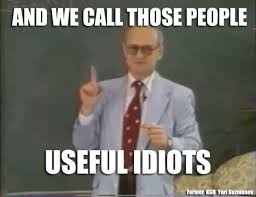 *****
After the Christchurch 'event', New Zealand changed overnight…It has been used to justify massive State encroachments upon the freedom and rights of New Zealand citizens even though this act was committed by a foreign terrorist!
The Police are now wasting massive time and resources acting as Political 'Thought police'… imposing a partisan ideology and agenda!
And the first victims have been those free thinkers who dare to interpret the facts in a manner that contradicts the 'official narrative'.
Instead of Busting Thrives, fraudsters, Vandals, and violent offenders, the Police have redirected vital resources to prop up Arderns Political ideology and agenda.
Read: Conspiracy theorist claims police have visited him five times after Christchurch terror attack

The above video is a must watch!
What the hell has happened to our country!
It is frightening how the police treated this sickness beneficiary, and sounds like they were trying to use the mental health act to justfy their violation of his rights, their mistreatment, and their abuse of power!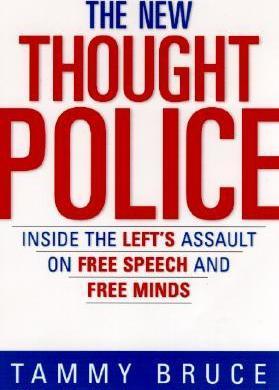 People like Ex feminist Tammy Bruce told us this was comming… Read her book 'The New Thought Police…inside the lefts Assault on free speech and free minds' published in 2001.
This is Orwell's 1984 Prophesy being fulfilled before your very eyes.
This is the rise of the system of the Beast as predicted in the Book of Revelation!
And remember the Dictum "Evil Prevails when good men do nothing…"
Remember also that the wise critic … Socrates… was executed for spreading 'ideas' that called into question the 'social norms and values' of his day being found guilty of 'Corrupting the youth'.

The diminutive Act Party are the only party in Parliament who have resolved to enact law to put an end to the thought control and suppression of free Speech in New Zealand.
If you are wondering what you can do to fight the slide into a police state you can boldly share my blogs like this one on your social media pages.
You can Join the Act Party *Now* and Bolster their numbers, and encourage them to maintain the good fight in the cause of Liberty!
Teach both the National Party and Labour a lesson for their betrayal of New Zealand freedom and values to the evil and tyrannical Global agenda.
Get active in the peaceful protest to what is transpiring… people power can win!
That is how Truth and justice, and Liberty can prevail over the powers of darkness that seek to control your lives and enslave your children.
The greatest danger Heroic voices of dissent face is for their countrymen not to rally in their support… for it is in isolation that oppressive governments can pick off their troublesome critics with impunity.
I hide nothing… everything I write is open to the general public. I have never shied away for candidly expressing my views even on contentions issues, and rallied in defense of injustice even when it is being borne by unpopular minorities… such as Drug users, Prostitutes, etc, yet the walls are fast closing in… The powers that be are passing laws to criminalise voices like mine.
Please do your bit to save Freedom in New Zealand… for our children's sake.
Tim Wikiriwhi.
Christian Libertarian Independent.
Update: 22-7-19 From VJM Publishing… "…One definining characteristic of a Police state is 'The inhabitants of a police state may experience restrictions […] on their freedom to express or communicate political or other views, which are subject to police monitoring or enforcement.'…" Read more …
Is New Zealand Now A Police State?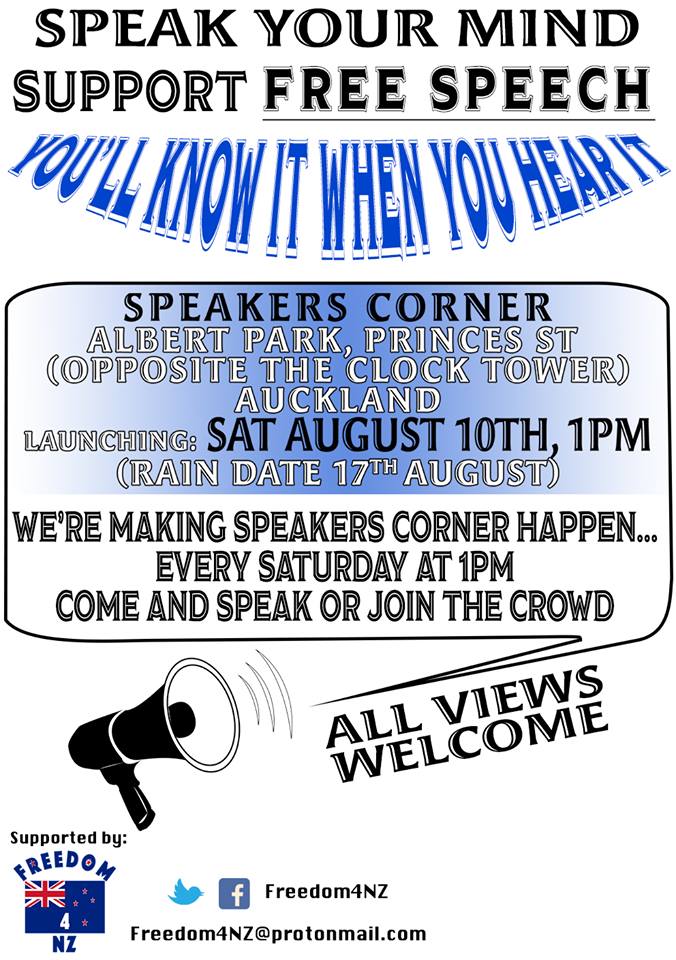 More from Tim…. WELCOME TO THE MACHINE! I GUESS IT WONT BE LONG BEFORE I AM PUT IN JAIL FOR BREAKING NEW ZEALAND 'HATE SPEECH' LEGISLATION.
BAD APPLES. HERETICS AND INFIDELS.
LOST PLOT. WORLD PRESS FREEDOM DAY.
WORLD WAR 3 ON THE WORLD WIDE WEB. THE CRUSHING OF FREE SPEECH IN NEW ZEALAND.
EPIC DEFENSE OF FREE SPEECH: ANN WIDDECOMBE | WE SHOULD NOT SUPPORT NO PLATFORMING (8/8) | OXFORD UNION. YOUTUBE