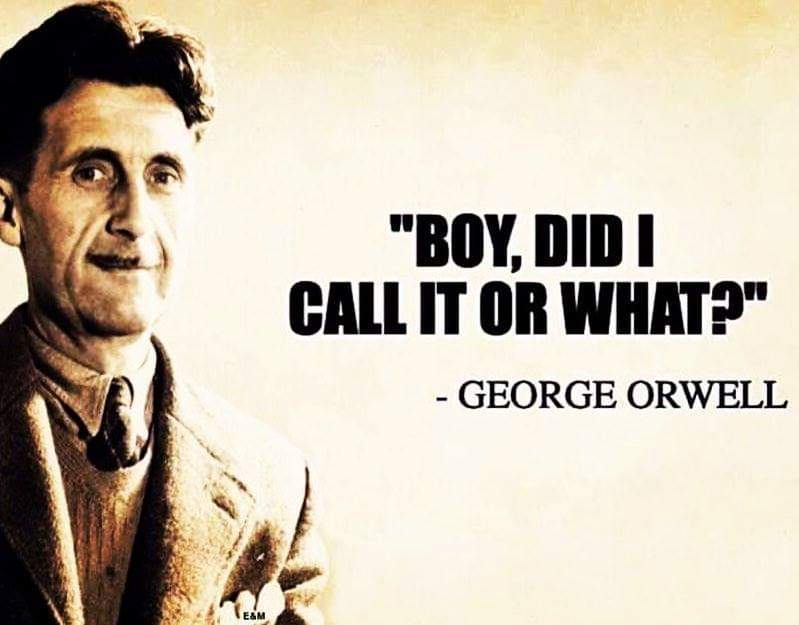 One Year ago today a left wing Mad Man… a foreigner… aided by the failings of the New Zealand Police carried out the most barbaric act of Terrorism our Nation had ever seen in modern times.
Today is a day to remember the innocent victims of this heinous crime.
There is little reason for me personally to mention the religious affiliation of the victims other than to say that their lost is felt by all New Zealanders of good will… including Christians like myself.
I wish that was all we should be meditating upon today… but its not.
This is also a time to reflect at how Draconian and Agenda driven the Ardern government has behaved since in taking the lowest level of political opportunism to use this tragedy to ram through their own Anti-freedom, anti-New Zealand culture Jackbooted Power grabs.
The small Muslim community of New Zealand has been used by Ardern as a Political football… not only to propel herself onto the international stage, but also to justify the unprecedented curtailment of their fellow citizens rights and liberties.
How is that supposed to 'improve social relations?
Its not… it only serves to create angst.
Its little wonder they did not want Arderns virtue signally circus to come to town for a National memorial day!
They just want to move on… and remember this tragedy in their own way … yet Ardern was hell bent on getting her Publicity Extravaganza onto the world stage so she could 'strut her stuff' and boast about how she has implemented sweeping legislations … all WOKE UN Policies… because this is *All about Her*….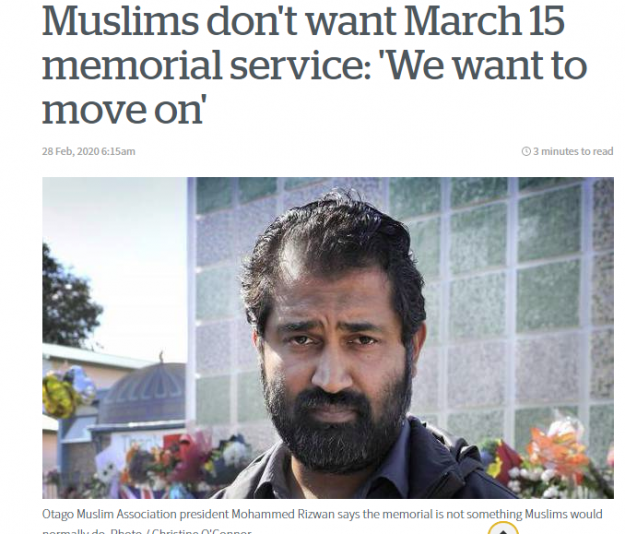 Read here: Muslims don't want March 15 memorial service: 'We want to move on'
If it were not for the risk that Covid-19 posed to her Mass Public relations campaign… we would be watching a grand Ardern spectacle as I write these words… in total disregard for the expressed wishes of the Muslim community in Christchurch.
It was only cancelled at the last minute.
Thats how she rolls.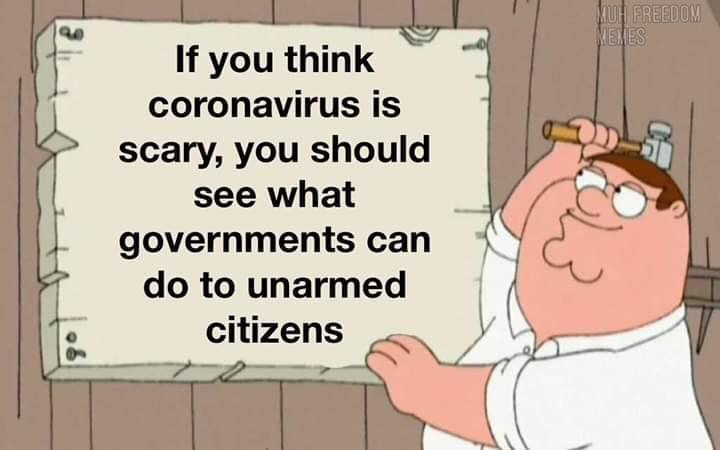 History will prove how the government has acted against our Nation was at least as monstrous a crime as the terrorist's foul deed.
In fact the NZ Government… like puppets on a string… did precisely what the terrorist wanted them to do!
Yet they banned the terrorist manifesto that explained all this and came down on anyone who copied or shared his testimony.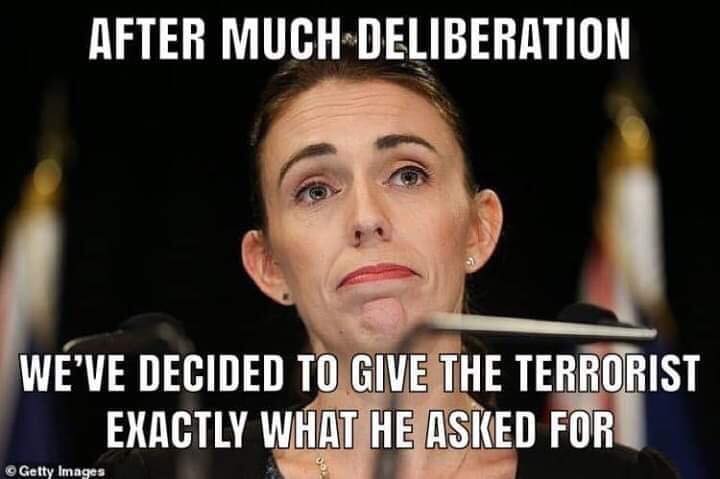 That is how Ardern and the police have covered up their own failings and despicable treatment of New Zealanders over the past year.
All the Raids, jailing, Arms confiscations, alarmism about 'White supremacists' that does not even exist!
Their headlong plunge to ram home Anti-free speech legislations… dont say anything too controversial (like this post) lest you get a visit from the Thought Police!
Their Armed swat teams patrolling our streets doing Police work that should be left to regular force…. intimidating our nation into silence… and compliance.
Yes my friends March 15 2019 was a very dark day for our country… not only did many dozens of innocent people lose their lives… but it was also the Day our government stepped fully over the line… against our rights and liberties… and turned our nation into a fearful Police State.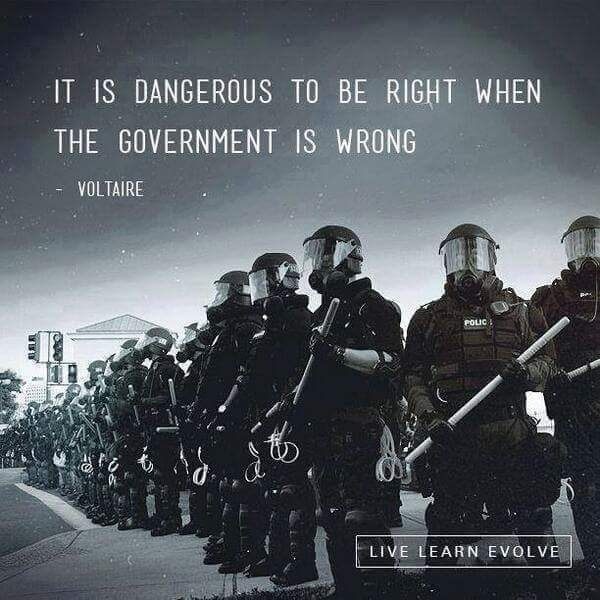 Tim Wikiriwhi
Christian Libertarian.
More from Tim…
Read: THE ROYAL COMMISSION OF INQUIRY INTO THE ATTACK ON CHRISTCHURCH MOSQUES IS A WHITEWASH.
WELCOME TO THE MACHINE! I GUESS IT WONT BE LONG BEFORE I AM PUT IN JAIL FOR BREAKING NEW ZEALAND 'HATE SPEECH' LEGISLATION.
WORLD WAR 3 ON THE WORLD WIDE WEB. THE CRUSHING OF FREE SPEECH IN NEW ZEALAND.
Read: KNOCK! KNOCK! IT'S THE NEW ZEALAND POLICE AND WE WOULD LIKE TO HAVE A FRIENDLY CHAT WITH YOU ABOUT YOUR OPINIONS SHARED ON SOCIAL MEDIA: VJM PUBLISHING 19-7-19
Read: MY COVID-19 FACEBOOK PAGE. TYRANNY AND THE POST-FREE SPEECH ERA.
Read: EPIC DEFENSE OF FREE SPEECH: ANN WIDDECOMBE | WE SHOULD NOT SUPPORT NO PLATFORMING (8/8) | OXFORD UNION. YOUTUBE
Read: PHIL ARPS: A PORTRAIT OF A REAL ALT RIGHT NATIONALIST WHITE SUPREMACIST: COMBATING MALICIOUS LEFT WING PROPAGANDA.
FACEBOOKS COLLABORATION WITH LIBERAL TYRANNY. SHUTTING DOWN DISSENT AGAINST NEW ZEALAND PM'S NEW GUN BANS
THE CHRISTCHURCH TERRORIST ATTACK, PM ARDERN'S DESIRE TO BAN SEMI-AUTOMATIC RIFLES, AND THE DELUSION THAT WILL MAKE NEW ZEALANDERS SAFER.
Read: GUILTY PLEA BY NEW ZEALANDER WHO SHARED THE BANNED LIVE FACEBOOK FEED OF THE CHRISTCHURCH ATTACK IS A VICTORY FOR TYRANNY AND A DEFEAT FOR LIBERTY
Read : TIM WIKIRIWHI. THE RIGHT TO SELF DEFENSE: MY (UNDELIVERED) ORAL SUBMISSION TO THE NEW ZEALAND COMMITTEE OF THE ARMS (PROHIBITED FIREARMS, MAGAZINES, AND PARTS) AMENDMENT BILL APRIL 2019
Read: NEW ZEALAND GUN COMMUNITY ROAST NATIONAL PARTY MPS FOR SELLING THEM OUT ON ARDERN'S NEW GUN CONFISCATIONS.
Read: ARDERN'S NEW GUN PROHIBITIONS FAIL TO REMOVE GUNS FROM THE HANDS OF CRIMINALS… WONT MAKE NEW ZEALAND SAFER…AND ONLY TARGETS THE LAW ABIDING.
Read: MY SUBMISSION ON THE ARMS (PROHIBITED FIREARMS, MAGAZINES, AND PARTS) AMENDMENT BIL
Read: REPORT FROM NEW ZEALAND…. GUN BUY BACK SCHEME AND AMNESTY PERIOD FINISHED. OVER 100 000 GUNS NOT SURRENDERED. RAIDS EXPECTED.