I am going to release this post in a series that will eventually be parts of a whole.
I am doing this so that I can publish it to 'Eternal vigilance' as early as possible, and in chunks that are not 'War and Peace'.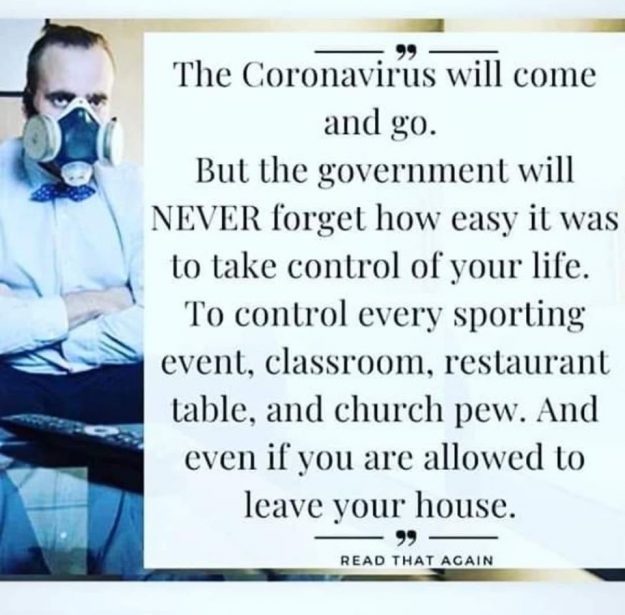 "May you live in interesting times" is an English expression which purports to be a translation of a traditional Chinese curse. While seemingly a blessing, the expression is normally used ironically; life is better in "uninteresting times" of peace and tranquility than in "interesting" ones, which are usually times of trouble.
Despite being so common in English as to be known as the "Chinese curse", the saying is apocryphal, and no actual Chinese source has ever been produced."
Wikipedia.
These are interesting times.
This will be the most significant Blog post I have written for years.
It will encapsulate virtually all my most important values and warnings and declarations I have made over the past 20 years.
I will try and stitch together as many essential elements as possible without writing a book… yet a Book… many Books… will need to be written to explore the events that are unfolding around us… that threaten our very lives…and way of life.
A friend of mine took puerile glee on social media the other day … displaying contempt for our Panic… by asserting that the Covid-19 is… quote: 'not an existential crisis' for mankind *as a species* … because despite the death toll… human life will go on… yet such a shallow indifference to the fact that many thousands are dying… must also be called out for its callous indifference to the very real *existential crisis that is afoot for Human liberty and clear boundaries against Totalitarianism*.
Now I love my unnamed friend… and i know it's poor taste and rough usage on my part to proceed to frame everything I am about to say upon his off hand remark, in truth the following is absolutely not about that… It is simply a matter that I can utilise his comment to exemplify *what is really at stake*… above the mere fact that life will go on for most.
He is correct in that… and I guess for many, that is all they care about… It does not even matter to them that things will never be the same.
To be fair I know my friend is as concerned about the leap Western Nations are making in the face of Covid-19 as I am… maybe even more so.
His remark was a protest that tyranny cannot be justified upon the false premise that Covidid-19 constitutes an existential threat to Humanity as a species.
This being so… what justification if any exists for the Usurpation of extraordinary powers by Governments, and the heavy curtailment of individual rights and liberties?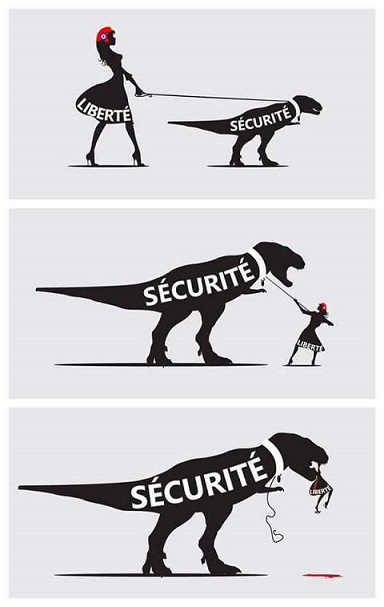 PM Jacinda Ardern was acting very casually when she introduced to the nation the 4 tier Government emergency response plan she would be implementing.
at the time of announcement the question of whether or not she actually has the legal authority to carry out this scheme was never put to her by the news media who are supposed to ask the tuff questions of our leadership… on behalf of We… the people.
And so she was allowed to do what ever she liked based upon the mere unquestioned assumption she had the authority to do so.
Was it a devious ruse on her part to set the country at alert level two, and to keep the schools open for the sake of keeping the people in a false state of calm for a critical few days when she was all along rushing to get ready to jump straight up to level 4 and shut the roads… trapping us in… so that we had no opportunity to relocate ourselves in more congenial spots to hibernate?
When we read of reports from places like Italy where before roadblocks were imposed or flight restriction, people left the main centers and traveled to other towns… that their governments considered this behavior detrimental to their ideas of containment…. I suspect Ardern *did* intentionally lull us into a false sense that things were better than they actually were.
Think about that, and what that says about the way she operates.
What ethics… if any… underpin her actions?
I put nothing past her… she displays all the characteristics of a person who thinks her ambitions justify any means necessary… including deception of the New Zealand public.
Remember how she ran for office on the promise of running the most open and transparent Government ever?
Yet time has proven the opposite is true… she has time and time again refused to answer questions put to her.
She springs edicts upon us without public discussion or debate.
I was offered a place to escape to out of Hamilton City yet because of Arderns sudden implementation of Alert level 4 it became too risky to be stopped on the roads by Police who might treat people looking to escape the cities as criminals.
There are other reasons why my family chose to weather the storm in Hamilton.
As a Maintenance Engineer at one of New Zealand's 'essential food industries' I have continued to work while my family are in Isolation.
The Company has implemented many changes to make our working environment safer.
Sanitiser everywhere, no meetings in confined spaces, less people per Smoko room breaks, maintaining social distance of 2 meters, anyone who can work from home is doing so, etc.
There is still opportunity for Smokoroom banter and discussion about whats in the news… albeit at greater distances… and a continuous theme among my peers is an incessant exclamation that the government should be implementing Far heavier … Martial Law type actions.. than it already is upon those whom are perceived to be 'non-compliant' to self isolation.
The primary underlying thinking of these people is firstly Fear, and secondly they are exposing their fundamental belief that Tyrannical government is a Collective good that trumps individual rights.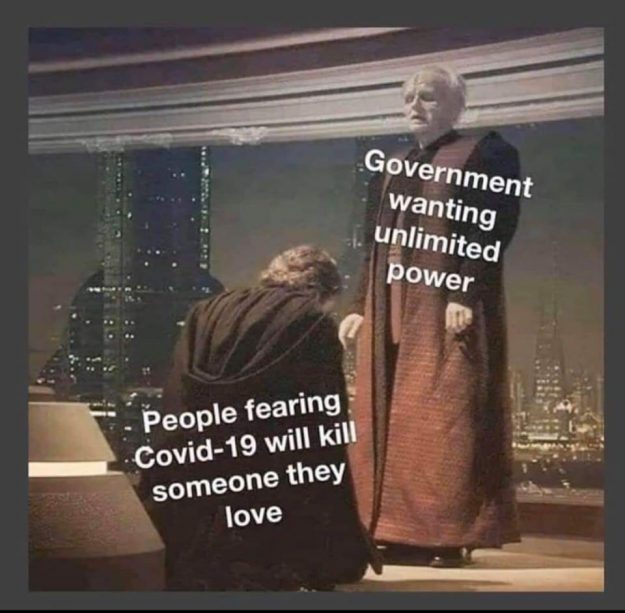 These fools should be careful what they wish for!
In a National environment full of such thinking, Heavy handed'Jacinda Ardern' type politicians are in their element, and she will be most willing to oblige them in their desires to be rendered Rightless slaves beneath her all powerful rule!
She is after all… a Socialist.
I am surrounded by 'nice people' who in fact endorse totalitarianism and are happy to surrender their rights in a heartbeat!
I am sure any legal authority to do so is being quietly, yet hastily drafted as we speak.
No media seem to be interested in asking such questions about what extra powers our government is planning to usurp… to rush through parliament… under urgency… with no public consultation.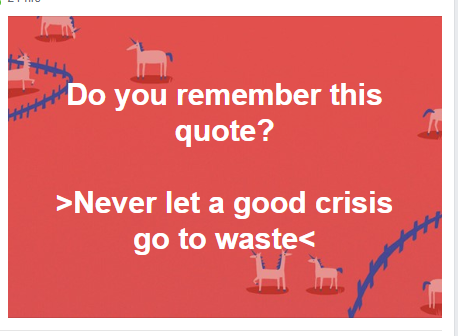 Where did I get that impression?
Oh that's right… that's precisely what happened just last year… precisely how Comrade Number 1 Ardern and *all our elected representatives behaved *bar 1* in the wake of the Christchurch Terrorist attack when they flouted due legal process to rush the prohibition of semiautomatics and high capacity magazines into law!
All it took was for Ardern to declare Gun ownership in New Zealand is not a right, but a privilege!
This arbitrary assertion set up the notion that the State was not acting tyrannically in confiscating the Guns from Law abiding citizens who had done no wrong.
And it was basically swallowed hook, line, and sinker by virtually every member of parliament and almost every journalist in the country.
Virtually No time was allocated for Public consultations or submission of protest, and those few token submissions that were herd fell on deaf ears.
The Government simply gave themselves the legal powers they wanted.
Kinda like Hiter's 'Enabling Act'.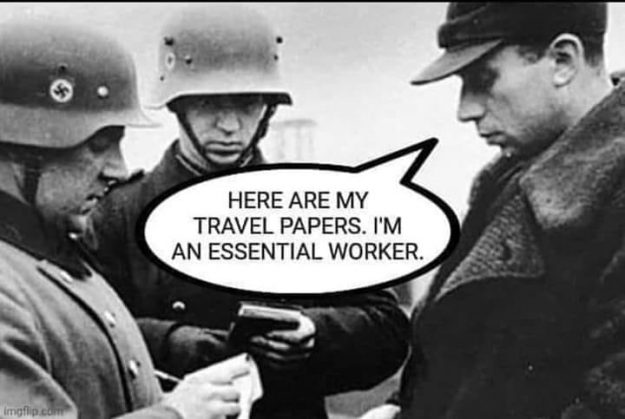 That's the sort of government we have running this country!
Things are quite calm at present… 400 odd cases Nationally last time i checked.
Everyone has plenty of supplies… for a month or two.
No one has even died of the virus in New Zealand… The Morale of the nation is fearful… yet still high, yet this calm will not last long.
Panic will replace calm as hospitals become overwhelmed, and the virus starts to claim lives.
The Reaper will thrust in his sickle.
Family and friends will die.
Martial law is probably just around the corner… as the supermarkets begin to run out of supplies… and the people realise that they dont have enough stores in the cupboards.
All the compulsion that is being implemented and that will be ramped up is being almost universally touted as the only possible means of tackling this Pandemic.
Its taken as a given
It's considered unquestionable.
Any suggestion that the governments and populations of the world could possibly have worked collectively together to fight this pandemic without Tyranny has not even been openly discussed.
Many consider anyone questioning why people should be compelled to obey all the restrictions as being dangerous to the common good… as being criminally negligent.
And because this is the path that most nations are taking, It may appear moot to even ponder whether or not things could have been done better… differently
When Chaos ensues and martial law imposed it will be even more difficult.
*yet to my mind if martial law is imposed it will signal the utter failure of Ardern's heavy handed policies*… not justify them.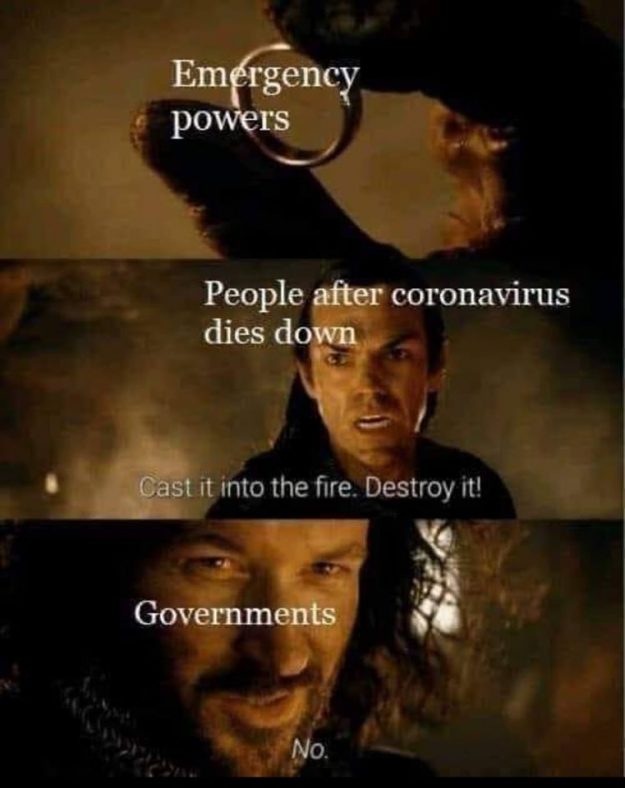 After the crisis has past… and the scale of devastation reconsidered, it is very probable many people will wake up to the fact that our Nations surrendered our precious rights too easily… and that the promised security that such Heavy handed Government imposed did very little to hinder the inevitable out come… over and above what could have been achieved by a purely voluntary approach that respected rights and liberties.
It is very possible that the governments whole strategy will be judged to be an abject failure.
That what in fact happened was we ended up with a Rash 'Enemy like' State working against the people … not for the people as was supposed.
Yet having gained broad ranging powers that circumvent any lawful obligation to follow important due processes that were created to keep Government just and in check… they will be very reluctant to surrender these powers.
Such powers that allow the police to enter houses without warrants, power to detain people on mere suspicion, the power to compel vaccinations, the power to arrest critics of Government edicts when 'national emergencies have been declared'. etc.
They will be especially ardent in their desire to retain these powers even after the present crisis is passed because if they are allowed to do so it will mean they can use them to more easily impose the entire political UN Globalist agenda than otherwise would be the case if they were compelled to follow time-honored due process that exist to protect the people from Power grabs.
Many Independent thinkers perceive the current crisis as a practice run for the overthrow of Western civilization consisting of Free and independent sovereign nations by the UN Globalists embedded in almost every government on earth.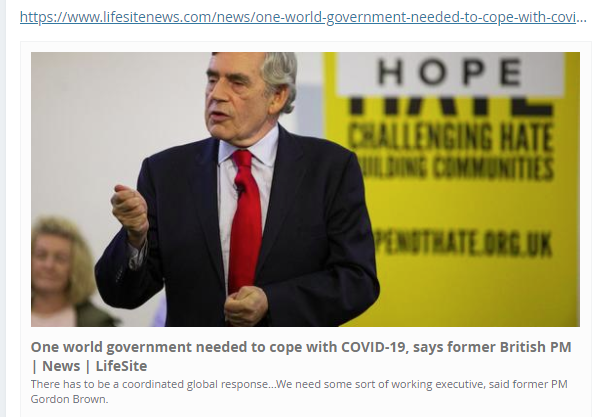 Will the ultimate result of the Ardern Doctrine prove to having been a disaster in the long run?
I suspect so.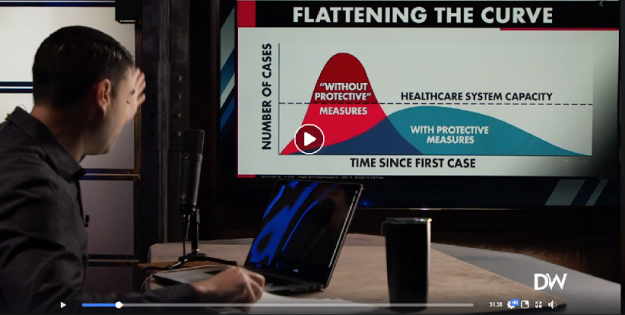 My next part to this issue I will discuss more about how this crisis could have been handled much better… and far more justly.
I want to post this portion, yet for now let it be known that just because I strongly disagree with the usurpation of power Ardern and other world leaders have assumed in this crisis, that this means I wont voluntarily comply with all those edits that are in fact based upon common sense and sound reason.
The whole trust of my counter-argument rests upon the idea that Peoples ability to reason, and to grasp what is in their own best interests,and the interests of the country as a whole… and that when political leaders display high character and integrity… that by far that majority of people will willingly comply *to a national strategy that does not require State Jackboots.*
So let me make this very clear.
I am all for self isolation.
I am all for social distancing.
I am all for the washing of hands.
I am all for staying out of Public spaces as much as possible.
I am all for collective effort to flatten the curve!
Totalitarianism does not have a monopoly on these obvious actions, nor the means to impose them by force!
It is voluntary compliance that will be the deciding factor.
Ardern could have in fact still introduced the four tier alert system, and have called the nation to act collectively on a totally voluntary basis.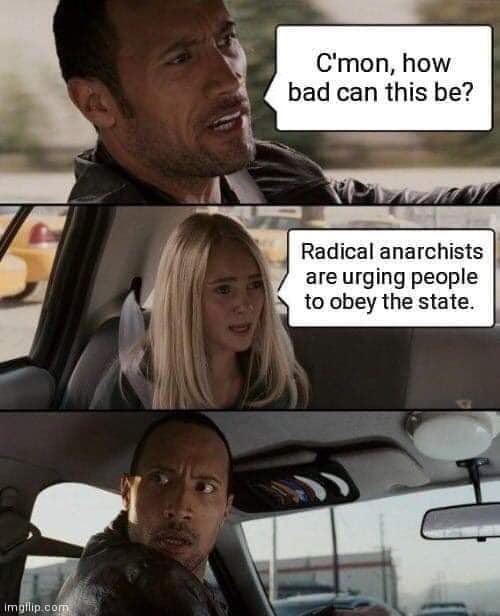 The meme above insinuates that *Even anarchists* become supporters of tyranny in such times as these, yet this is simply false.
This does not mean they endorse the States heavy hand.
It means they are asking people to voluntarily comply *to common sense actions*… and act in a collectively responsible manor… it is quite secondary that many of these wise ideas are *also government policy*.
The Idea that Anarchists *must* rebel against *all government policies and laws* just goes to show that people dont understand Anarchism or Libertarianism*… because both will *voluntarily* comply with Laws that are in accordance with their own values and Ideals… while maintaining the right to condemn Government coercion in such matters.
None of these essential basic habits require compulsion!
So why allow Ardern to strip us of our rights?
The need to do so is pure illusion.
I will sign off here with one final 'shout out' and that is to all the Good citizens still leaving their families, and the security of their own homes to go to work in the midst of this pandemic for that sake of keeping their communities supplied with the necessities of life!
It is truly Noble.
Their personal risk means our whole society will be able to maintain our isolation much longer… which is the best hope of defeating the spread of this killer disease, and will save lives by taking pressure off our hospitals.
I salute every Nurse and Doctor, and Orderly, Evert Trucky, every Supermarket check out person, Every factory worker and farmer, etc young, old … Boy or Girl… or other who continue to provide for us, mostly without any extra reward.
While some degenerates will use times of crisis to create chaos, these Good citizens are showing us that Tuff times are also when the best of humanity shines brightest.
Tonight Sunday 29-3-20 at 7pm the call has gone out for the Citizens of New Zealand to go out onto their front doorsteps, or to open a window… and put your hands together and give these essential workers a clap!
This is a token of our appreciation for what they are doing in such a dangerous time… the personal risks they are taking for our countries sake!
I also ask for every person of faith to say a prayer for their personal safety… esp the ones that you personally know.
And remember everyone… should you contract the virus or not…. remember that the throne of God's love and grace is still open to you.
get right with God!
Look to the Cross of Christ for your salvation while the door is still open for you.
My prayers are with everyone who reads this post, and with your loved ones… may you all get through this crisis.
Amen.
Tim Wikiriwhi.
Christian Libertarian.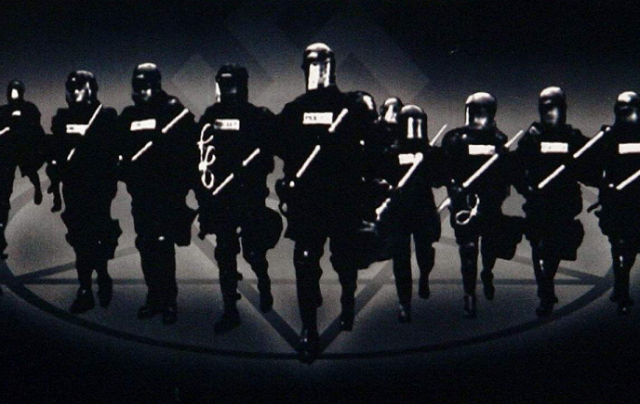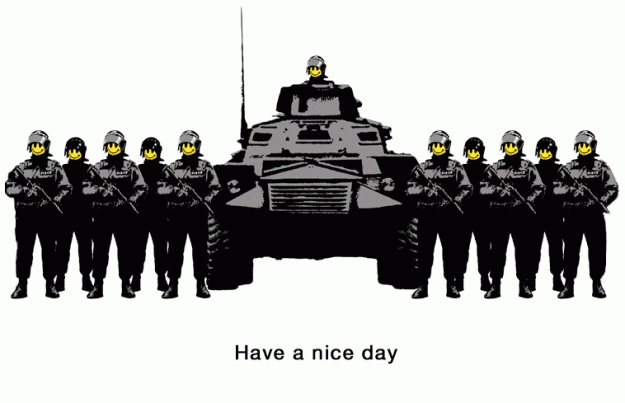 Update: 30-3-20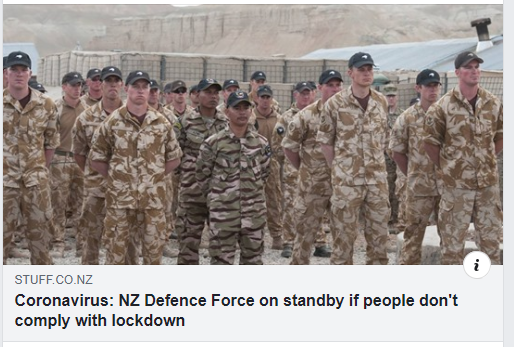 "Police Commissioner Mike Bush explains what will happen to anyone not abiding the new laws.
The Defence Force is ready to respond with aircraft, vehicles and personnel if the public doesn't comply with isolation rules during lockdown.
Commander Joint Forces NZ Rear Admiral Jim Gilmour said they have military planners and people with specialist skills working with the Government to assist in the response.
"We have a range of capabilities should these be required to assist in the response to Covid-19, including transport aircraft and vehicles, and skilled personnel who can assist other government agencies if needed," he said.
"We have initiated Operation Protect to focus and organise our contributions to the all-of-government effort to respond to, and manage the effects of Covid-19."
Read more: Coronavirus: NZ Defence Force on standby if people don't comply with lockdown.
Official Status 29-3-20 (remember there will be many many times this number in the community who have not been identified)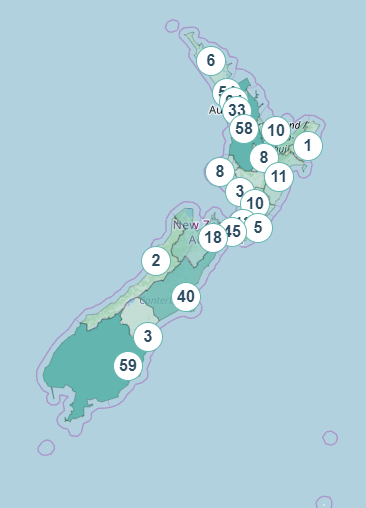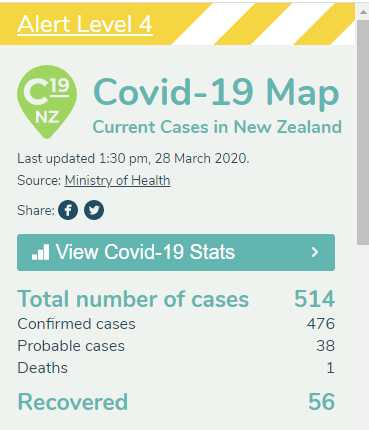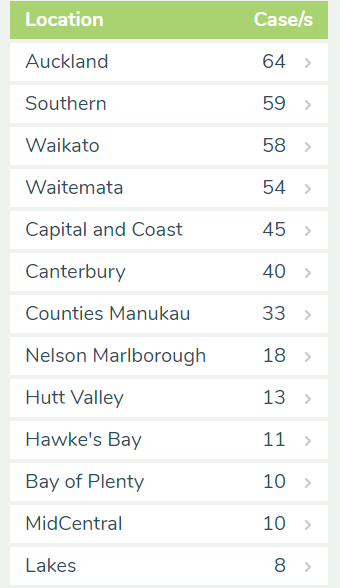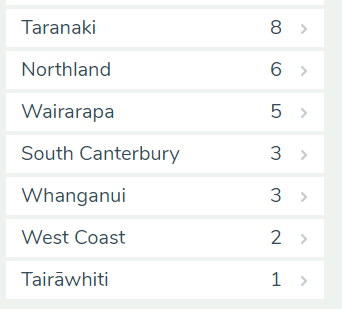 Update: 29=3-20 1st New Zealand Death.
Death rate at 0.2% of known cases.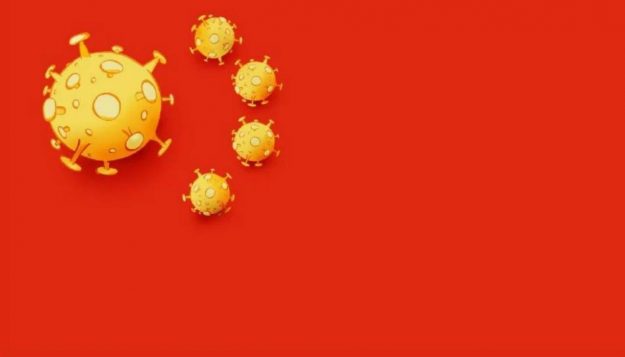 More from Tim… COVID-19 IS LIKE THE SPANISH FLU THAT KILLED MILLIONS. TAKE THIS DEADLY PANDEMIC SERIOUSLY MY FRIENDS.
MY COVID-19 FACEBOOK PAGE. TYRANNY AND THE POST-FREE SPEECH ERA.
IF ARDERN'S POLITICAL CONTAGION DOESN'T KILL US…. THE CARONAVIRUS JUST MIGHT.