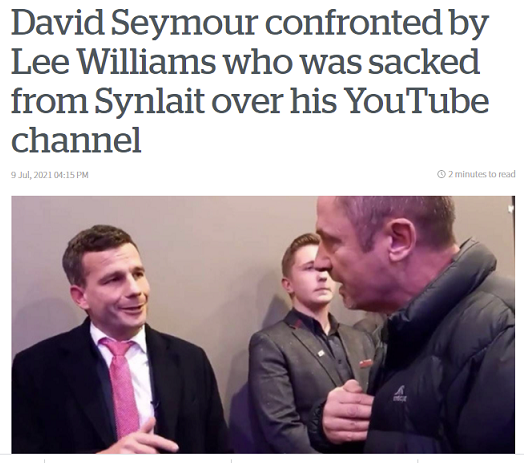 Photo: NZ Herald.
Read/ Watch: David Seymour confronted by Lee Williams who was sacked from Synlait over his YouTube channel
I was left very disappointed with David Seymour after watching an argument he had with deplatformed You tuber Lee Williams who had his life destroyed by a gang of Maori radicals and Far left deplatformers.
I want to talk about what David Seymour said, and why it is extremely disappointing for me and many others who are fighting for free speech in New Zealand, and had high hopes that David Seymour was serious about making Free Speech a priority 'flagship' for Act next election.
I will recap what has happened to Lee William's to give context to his confrontation with Seymour and after having listened to Seymour's comments, why he saw red and publicly accused Seymour of being a fraud.
Truly an ugly and unfortunate spectacle.
People (and Seymour) need to ask themselves why Lee Williams is a kettle on the boil.
Too many simply write him off as angry mad man, and that his loud display is proof positive of his extremist temperament.
While no doubt Lee is passionate and cares deeply about the frightening political direction our nation is being taken, the notion that Lee has no reasonable or justifiable reason for being angry can only be entertained through ignorance of what he has endured… and why.
That Lee openly speaks his mind with little regard about 'spooking the sheeple'… without applying politically expedient filters is one reason why politicians like David Seymour look at Lee as a 'Hot Potato'… a political liability… someone with whom it involves a high element of risk being associated with… and Lee's loud antics at Seymour's meeting will have reinforced this danger in David's mind.
Why would a political party get involved with that?
Yet I ask David Seymour to put on Lee's boots and walk in them for a few miles… maybe in doing this David might get a better perspective.
He may realise that Lee has every reason to be angry, and that it is a mistake on his part, and an act of moral cowardice not to take up the fight for free speech on Lee's behalf.
This is bigger than Lee.
It's not even really about Lee
And it was a big mistake to make out that it is.
Any Act supporters reading this please raise these points with David and get him to see reason. It takes high character to put personal dislikes aside and to honestly give your opposition an objective ear. Does David Seymour possess this hallmark of greatness?
To recap what happened to Lee in as few words as possible. Why Lee has every right to be angry, and why David ought to have known this.
Lee Williams was the star of his own You Tube channel 'Cross the Rubicon' in which he regularly made videos expressing his personal views on political news and events of the day.
His views not only critisied what was going on here in New Zealand, but also extended to US Politics, Britain, The UN, Davos, etc.
He is a supporter of Trump, and of Brexit, a heavy critic of Socialist globalism, and in New Zealand Lee has been scathing of Jacinda Ardern, The Greens, and The Maori Party.
All of Lee's activism on You tube has been completely above board… completely legal.
Lee has been exercising his democratic right to free speech, both in public on the street, and his You tube channel has been his soapbox on line.
We live in very volatile times politically speaking, and with such topics as the Christchurch Terrorist attack, The Covid 19 pandemic and lockdowns, all the global warming hysteria and legislations, to be a political commentator in such times there is a hell of a lot going on to be critical and righteously angry about!
The Western world has been speeding along the rails towards becoming Woke Police States!
And so such serious and alarming political activities generate a requisite level of outrage in response, and no one in New Zealand wears their heart on their sleeve more openly than Lee Williams.
It is unavoidable for the independent voice not to wallow in matters of great controversy and if a commentator choses to stand apart and not be shackled by the 'politically correct narrative' being peddled by mainstream media, it goes without saying that such independent voices 'trigger' outrage from the precious woke SJW communities infested by far left radicals who cant handle the truth.
I will admit that by my own reckoning Lee often hurts his own cause by hot headed remarks yet still Lee is never guilty of crossing the line of free speech into inciting violence.
Lee's anger is always in context of some perceived evil and injustice that is being committed… usually by Woke politicians like the Maori Party, or Far left lobby groups and yet he never crosses the line into *Racism*.
At his worst he is guilty of politically incorrect humor. One BFD contributor said this about Lee's now infamous Satire:
"…three videos from Williams, two of which are low-brow, unfunny and not particularly clever impersonations of Maori Party MP Rawhiri Waititi and Labour Cabinet Minister Willie Jackson. In the hysterical land of social justice, which considers sharing memes of Oprah Winfrey to be 'digital blackface,' they may be racist. In the real world, they're about a racist as me using an Irish accent.."
Stephen Berry. The BFD 'The Flagellation of Lee Williams'. 28-5-21
It must be remembered that Lee was spoofing *a racist politician*, not Maori. Rawhiri Waititi breaks out into a haka every time something does not go his way!
He's an embarrassment to himself and Maori and deserves ridicule.
The only problem is that by expressing critisism of the Woke agenda Lee has drawn the attention of Far left extremists who misrepresent Lee as being 'White supremist' 'Far Right extremist',etc.
Sadly this Leftist slander is devastatingly effective as it is swallowed whole by so many naïve people.
Most of these people are obsessed neurotic's.
And these Far left extremists then targeted Lee for deplatforming and ruin that went far beyond that!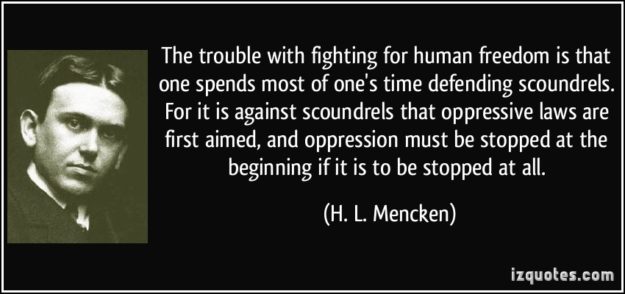 To be a defender of Free speech takes Balls!
Lee is no 'scoundrel' though he sure is a loose cannon.
What is truly Gob-smacking to me having watched David Seymour's reasoning as to why he refused to help Lee is that David does not seem to understand that the Right of Free speech became one of the pillars of Free Society *for the very purpose of protecting the rights of such controversial voices as Lee Williams*!
The right of Free speech is only called upon to defend people who cause public outrage and offence from being suppressed by the powers that be.
For the free speech of those who are parroting the popular and fashionable views of the status quo *Never come under threat of being censored*.
The Free speech of those who parrot the popular and fashionable views of the status quo *never come under threat of being persecuted or legally oppressed, or of loosing their other rights.
And Free Speech is the way us little… uncultured… grumpy people get to speak truth to power without fear of being trampled underfoot.
Lee's opinions about the Maori party, his satire, parody, and critisim of Ardern and the He Pua Pua report certainly outraged the Maori party and Far Left activists!
It is a fact that his opinions made him a prime target for the left wing practice of deplatforming to punish his 'wrong-think' and silence him to prevent his opinions gaining popularity.
They speak of their opposition 'spreading mis-information', or of 'Dog whistling', or of 'Radicalisation of would-be terrorists', etc… anything to excuse cancelling them.
So deplatforming is all about venting malicious political malice, and the subversion of Free speech for the sake of the control of information in the public sphere… for the sake of power.
It has zero to do with 'protecting vunerable minorities'
That Media people like Marc Daalder and even members of Parliament like Maori Party MP Debbie Ngarewa-Packer promoted extortion and the deplatforming of a New Zealand voter.. to silence and destroy him ought to have made made David Seymour sit up straight and take notice!
That David Seymour thinks that Lee deserves what happened to him… that it was all above board, and that his personal total destruction was his own doing… 'reaping what he has sown' beggars belief!
Are you really surprised Lee blew his stack when you [David] said such things to his face… while grinning like the Cheshire cat?
David! You really stuck your foot in your mouth this time!
You need to have a re-think!
Lee was wrong to suggest David Seymour has not been vocally opposed to The He PuaPua Report. David has made many public statements saying it was dangerous separatism.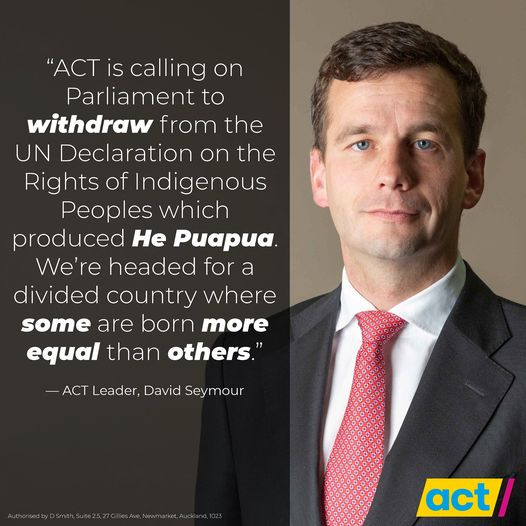 Lee William's Loud denunciation of Seymour was a public embarrassment to Seymour.
It was even reported in the media, and all this will have angered him.
Yet still this blogpost is an appeal to David not to allow his Ego to overthrow his own reasoning faculties, as to do so risks Act's reputation as being the Free Speech party that is currently keeping them buoyant in the polls.
I want to point out to David that despite his altercation with Lee, there is an even bigger threat to Act's rising Star should David not 'Man up' and take up Lee's cause.
That danger is surrendering the platform of Free Speech to National and Judith Collins who has recently shown interest by joining the Free Speech Union.
This move by Collins was both good news for New Zealand, and strategically wise for National.
Seymour can no longer think Act has the political market for free speech cornered.
If Judith Collins can outshine Seymour as the Champion of Free Speech in New Zealand Act will be loose traction to National.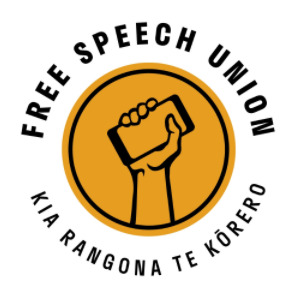 Read: Free Speech Union Welcome Judith Collins As Member
Seymour needs to up his game and despite what he thinks about Lee Williams, His case is a massive opportunity for Act to shine, and take the fight back against the Leftist Cancel culture!
Yet this same opportunity could be snapped up by Judith Collins.
David's now public excuses for not supporting Lee gives Collins an opportunity to publicly question Seymour's real commitment to free speech.
The Free Speech Union have already steeped up to the plate.
The rest of New Zealand is wondering 'where the hell is Act?
Read: WHERE IS THE ACT PARTY? WHERE IS THE NZ FREE SPEECH UNION? THE DEPLATFORMING AND VICIOUS PERSECUTION OF YOU TUBER LEE WILLIAMS BY THE MAORI PARTY.
Is David first and foremost a brave man of principle, or a cowardly schemer?
Having seen the video circulating on Social media, and having read the News articles, this is the question now hanging over David's head in the minds of many potential Act voters… and given how lame an excuse David made for not supporting Lee who can blame them?
Twitter posts reveal that even the Leftist deplatformers are surprised Seymour refused to help!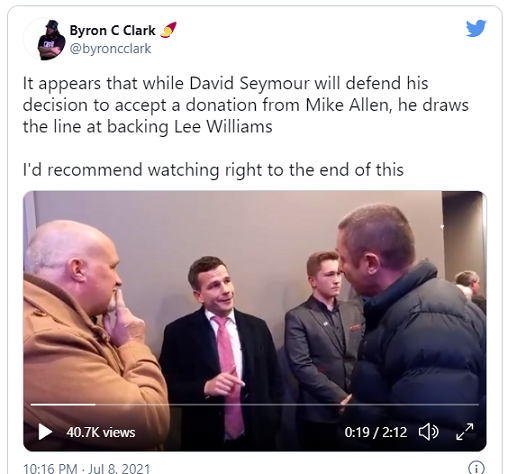 Let's see if David Seymour is man enough to realise his 'miscalculations' and change course.
He needs to put his 'Big boy' pants on and have the Nads to admit he has been wrong about this matter, and is prepared to put the argument behind him for the sake of Free speech for New Zealanders.
I have talked to Lee Williams and have explained to him what I was going to write today and that if David Seymour was prepared to set his differences with Lee aside, would Lee also be prepared to set his angst towards Seymour aside for the sake of co operation for the common cause?
Lee said he definitely would!
Should these two men be able to make peace for the sake of Free speech this would go a long way to repairing *both their reputations* in the Free speech advocacy fraternity.
It would demonstrate high character and putting principle and the good of our nation above personal gripes.
Real men ought to know that it is not necessary to actually personally *like* another person before prudence dictates you ought to co operate.
Real men will set aside clashes of personality and act professionally.
Currently this animosity and failure to co operate only benefits the hateful anti-free speech left.
David needs to grasp that in Lee's case, should what happened to him at Synlait be allowed to stand this will set a dire precedent against free speech for Kiwi workers rights!
The Free Speech Union have realised what happened to Lee with respect to being cancelled by Westpac that this bodes ill for free speech with respect to citizens financial arrangements.
Seymour needs to grasp that the Maori Party needs to be hauled over the coals for supporting the petition that extorted Synlait Dairy company into wrongfully dismissing Lee.
These are not only absolutely necessary engagements for the sake of free speech, they also represent an opportunity for either Act or National to rise to pre-eminence in the name of free speech, and to strike at the Racist radicals of the Maori Party, and hopefully in someway lead to the punishment and bust up of the Far Left extremist deplatforming gang responsible for what happened to Lee and others.
Even without Ardren's new Hate speech laws, until these things are put right and the malicious left wing extremists are brought to justice, the best and most outspoken New Zealanders remain under threat from being deplatformed by the far Left radicals and activists.
I hope for the sake of our country David Seymour will take some time to ponder what I have said here.
Respectfully.
Tim Wikiriwhi
Christian Libertarian.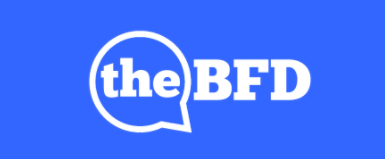 P.S Shout out to The BFD for their coverage of the 'Lee Williams Saga' and for using some of my material.
IMO The BFD is New Zealand's leading Free Speech advocacy News site.
More from Tim
OPEN LETTER TO SYNLAIT DAIRY COMPANY DEFENDING YOU TUBER LEE WILLIAMS DEMOCRATIC RIGHT TO CRITISISE THE POLITICAL POLICIES OF THE MAORI PARTY.
MARC DAALDER PROPAGANDIST FOR FAR LEFT EXTREMISM. HIS ROLL IN 'THE GREAT DEPLATFORMING OF MATARIKI 2021.' (PART 1)
ACT PARTY FREE SPEECH NATIONAL TOUR OF NEW ZEALAND. HAMILTON MEETING 7-5-21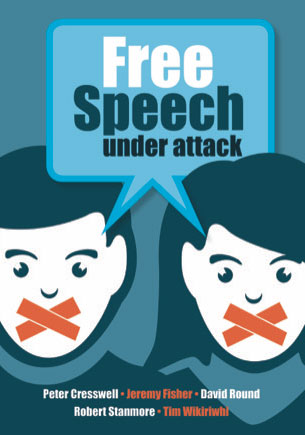 'FREE SPEECH AND THE FATE OF SOCRATES', BY TIM WIKIRIWHI. FROM 'FREE SPEECH UNDER ATTACK'. TROSS PUBLISHING 2019.