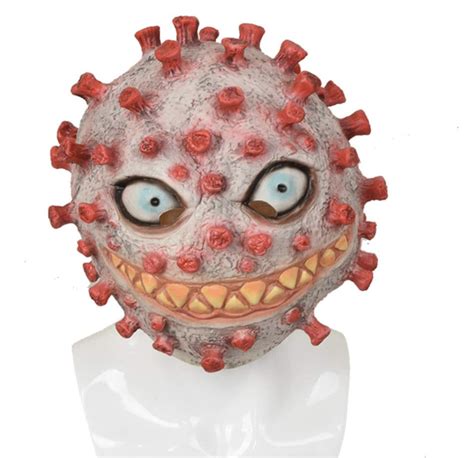 In this video (above) we see Big Pharma Cartels using Puppet MP trying to prevent Official inquiries into the detrimental effects of the Mass Vaccination of the Human Race… saying a public inquiry 'as a waste of money'.
This blatantly corrupt attempt to keep the UK public in the dark about the real magnitude of misery and death the vaccines caused… the extent that Censorship and misinformation (propaganda) was used to deceive the public into compliance thankfully was countered by more principled members of the House who demand transparency and accountability.
How can the societies of the world prevent future Political disasters and decent into tyranny if this Covid 19 Scamdemic is not exposed to the light?
Obviously the Evil powers that be, and the Mega Corporations who profited while everyone else were bankrupted, and imprisoned, and forcefully inoculated have a vested interest in maintaining their Massive Deception.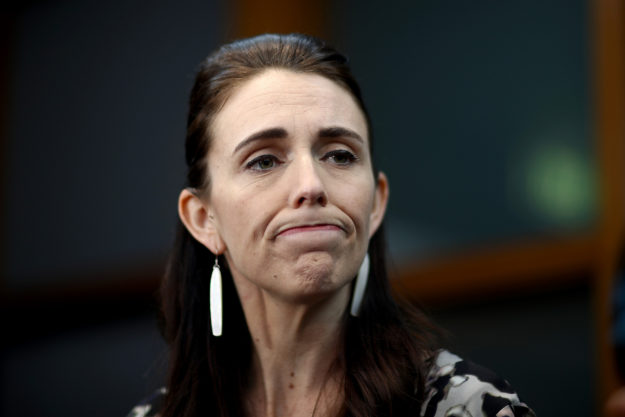 The Ardern regime's Extreme Covid 19 measures here in New Zealand are singled out as some of the most absurd and oppressive failures of them all….
Our nation under far left extremist globalist Ardern has become a joke… at our expense.
All about the globe *her fellow W E F cultists* are deliberately seeking to derail their own economies… among a raft of suicidal enactments, deliberately sabotaging Fuel infrastructures and demonising Farming.
Like Ardern, none of these Woke radicals serve the interests of their own people but with complete disregard push their own ideological barrows with allegiance to the Globalist Elites of the World Economic Forum and the Great Reset.
We New Zealanders must throw Ardern from the steps of parliament next election… and not just her but *sweep clean our parliament of all who enabled and facilitated her extremist and un-Kiwi machinations.
We must restore our Democratic independence.
Likewise all other Nations must do the same.
Ardern has been by a long shot the greatest disaster to hit our nation for decades.
Far greater than earthquakes and foreign or domestic terrorists.
I suspect Her Body count is at least a magnitude higher than these tragedies.
In time I have little doubt it will be proven her extreme Covid 19 tyranny took more lives than the virus did… and reduced New Zealand to a Woke Socialist Police State.
Her time in power is a casebook study for what happens when you allow a far Left woke imbecile to take the reigns.
The greatest scam of all being how many dopey Kiwi bought into her Façade of 'Kindness'.
In truth she is a heartless monster.
She is the dangerous radical that is running Amok all the while accusing ordinary Kiwis who clearly see through her lies of being 'potentially domestic terrorists'.
Come on New Zealand!
You still won't stand to defend our once great country of freedom and opportunity?
That is an indictment against our national character.
This is a symptom of systemic Social conditioning of diabolical proportions.
Th depth of apathy towards what Ardern is doing right in front of our faces, and level of sheepish compliance shows just how completely lobotomised we have become as a result of having our Universities lousy with post-truth intellectual frauds, imbibing cyanide from the Woke Globalist teets.
And this process… and the control of virtually all Social and Mainstream media is esp mind bending for the youth.
Why do you think the woke left about the Globe are pushing for the vote for 16 year olds?
Because the Woke left have this demographic under their sway at Universities and are indoctrinating them into Far left woke radicalism… violent and riotous Anti-capitalists… BLM types… Purple haired men haters…. an army of chaos to release upon our streets when parliament does not comply with the Globalist Woke agenda…. and esp to dilute the voting power of The Boomers and Gen X…. who know what the radical globalists are doing… and stand against their evil ambitions.
Our nations have never been so educated and stupefied… perfect for being manipulated, Controlled, and led down the garden path.
If anything the voting age should be raised, not lowered because in recent decades children spend much longer in schools… far higher percentages are delaying employment and attending Universities and Polytechs.
This means in real terms they cannot even be contributing the same paltry share to the national coffers as they would have been doing a decade ago.
16 year olds contribute nothing to the cost of running the country and it is dangerous to give the vote to any demographic that thinks that by voting a certain way they can get stuff 'for free'… ie at the expense of other demographics.
We saw this Leftist ploy being used in the US when The Biden Administration tried to Bribe the youth vote by promising to wipe student debts.
This is utter corruption… yet nothing is beyond the pale for the Radical far Left in their pursuit and maintenance of Power.
And we all know 16 year olds do not have the life experience to shield them from sophisticated agenda driven political manipulation.
Know thy enemy.
Make no mistake people… The Woke Globalist Far Left Extremists are waging a Dirty ideological war against the Free and prosperous West…. and they are winning because there is no strong and principled organisation … of the people…. opposing them.
And like cancer… like rust that never sleeps Ardern and co are relentless in ramping up the Globalists stranglehold on the public discourse…. pushing for hate speech legislation… seeking to remain your 'single source of truth'.
The Covid 19 Scamdemic proved that it is Political activists in power who are the greatest spreaders of Misinformation and falsehoods… the greatest peddlers of fake conspiracy theories…
They are the mass disseminators of dangerous delusions designed to deceive the public, and they attack Free speech because that is the most powerful weapon that exposes their Black intents.
Tim Wikiriwhi
Christian Libertarian.
Read more Covid 19 commentary from Tim.
MY SUBMISSION ON THE INQUIRY INTO THE GOVERNMENT'S RESPONSE TO COVID 19.
MANDATING COVID 19 VACCINATIONS IN NEW ZEALAND WORKPLACES. MY SUBMISSIONS TO FONTERRA COMMITTEE VACCINE MANDATE PROPOSAL AND RISK ASSESSMENT. BY TIM WIKIRIWHI.
JACINDA ARDERN IS MORE DANGEROUS THAN COVID-19: CENSORSHIP AND CONTROL OF THE PRESS.
HOW MANUFACTURED FEAR TURNS SOCIETY AGAINST MINORITIES AND INDIVIDUALS. THE JACKBOOTS OF JACINDA ARDERN.
JACINDA ARDERN'S CONTEMPT FOR NEW ZEALANDERS WHO WILL NOT SUBMIT. ARDERN'S ECONOMIC DESTRUCTION OF OUR NATION, AND THE RISING OF RESISTANCE AGAINST HER..
MAKING ARDERN GO AWAY! 30-10-21. LARGE ANTI-LOCKDOWN/VAX MANDATES PROTEST IN HAMILTON (AND ELSEWHERE). NEW ZEALANDERS HAVE HAD ENOUGH AND DEMAND THEIR FREEDOM AND RIGHTS BACK!
JACINDA ARDERN PILLORIED IN INTERNATIONAL PRESS AS AUTHORITARIAN PSYCHOPATH FOR CALLING FREE SPEECH 'A WEAPON OF WAR'.