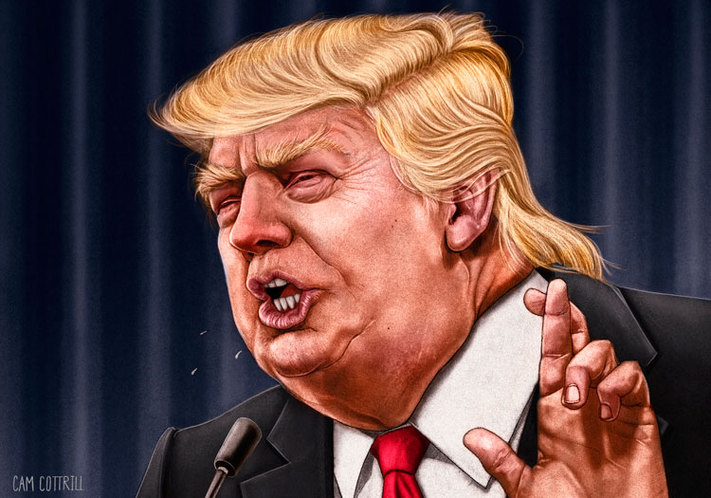 Picture credit. here.
This is a very contentious issue for Libertarians yet I believe it can be justified to prevent massive deception and corruption of Democratic processes. Basically it is to keep the Internet Giants honest.
There is something diabolically wrong with the 'Terms and conditions' imposed upon users of Computers and the internet, as I am no expert on this subject I am not sure what can be done about it that is consistent with Libertarian Ideals… this is a discussion I would like to open to hear other peoples opinions….
Right now I am at a loss to what the solution is. Trumps Idea has a heck of a lot of appeal.
There is no doubt it is a matter of urgency to put an end to the Machinations of Big Tech Socialists.
They are literally seeking World Domination and the Technological subjugation of the entire human race.
I intuitively believe there will be either a sound consistent argument that vindicates this curtailment of Internet Giant caprice… some legislative means by which discrimination is outlawed and gross power of the TechLords is reined in.
The main reasons Donald Trump is reviled, and censored is because he is an outspoken defender of Freedom, National Independence, and Free Speech against Globalist aims for their New World Order.
Tim Wikiriwhi.
Christian Libertarian.
More from Tim…
'FREE SPEECH AND THE FATE OF SOCRATES', BY TIM WIKIRIWHI. FROM 'FREE SPEECH UNDER ATTACK'. TROSS PUBLISHING 2019.
JACINDA ARDERN PILLORIED IN INTERNATIONAL PRESS AS AUTHORITARIAN PSYCHOPATH FOR CALLING FREE SPEECH 'A WEAPON OF WAR'.
TRUMP VS SOROS INC. THE DEFRAUDING OF THE US ELECTIONS 2020, TRUMP DERANGEMENT SYNDROME, AND MORE…
TRUMP'S ARROGANCE IS HIS VIRTUE: MY TURN: EVAN SAYET: TRUMP MAY BE CRASS, BUT HE FIGHTS