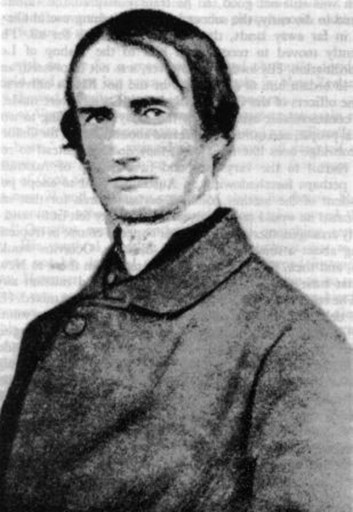 Young Octavius Hadfield. Photo from here
One of the books I am currently reading on New Zealand colonial history is a biography on the extraordinary man, and Christian missionary to the Taranaki-Kapiti region Octavius Hadfield by Barbara Macmorran.
Hadfield is one of a generation of truly great English men and Christians who were as brave as lions, and guided by the highest of Christian humanitarian values
This is the first short review of portions of this book that together hopefully will highlight various important aspects of Missionary activities and interactions with Native Maori as they were when New Zealand became a colony of the British Empire.
I hope these blogpost form a valuable source of references to be used to combat fake revisionist history with paints Collonisation in an evil light, and also gives concrete facts to the greatness of the Christian missionaries who came here in the early days of the 19th century.
Hadfield was a young man in his 20s when he first arrived in New Zealand. He was a man of strong faith, Iron resolve, yet weak physically due to health troubles.
This is a man who was willing to be left alone hundreds of miles away from the center where his fellow countrymen and missionaries were… to live among Cannibal Maori… including one of the Most notorious Cannibal Chiefs of them all Te Rauparaha. The Guy who wrote the Famous Haka 'Kai Mate'… 'Eat you when you're dead' . (This haka has been changed to 'Ka mate' to hide its true meaning).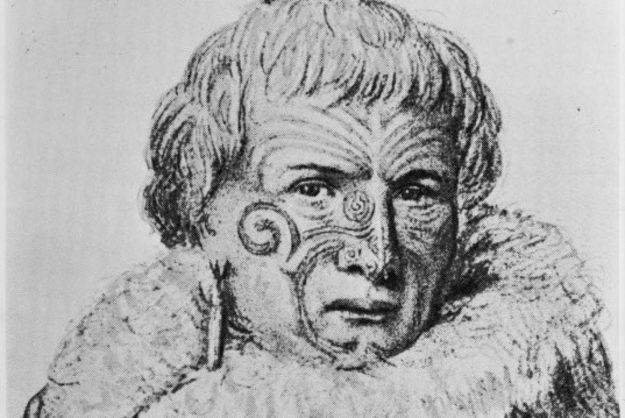 Te Raupraha.
Hadfield stood eye to eye with this Fierce Warrior Chief and commanded his respect.
When you contemplate how much bravery It would take to do this you begin to understand how the British people are indominable in spirit and how this Nature was further energized by a powerful Christian faith and sense of purpose.
Only by such Towering character and committed Christian conviction were such men as Hadfield able to match their personal Mana with those of the Great Chiefs of those times who were experts at spotting and exploiting Weakness and fear.
I will develop this theme further yet for now I want to talk about an interesting happening between Hadfield and a 'Troublesome Chief' whom had taken a disliking to Hadfield and had started becoming a nuisance at Hadfield's Sunday services.
This would have happened in 1840…
I will quote the passage….
'In "Maoris of Bygone days" Hadfield related a story about the chief next in rank to Te Whatanui at Otaki, Matenga Te Matia. Sometimes on a Sunday when Hadfield was holding a service this chief would come "for the purpose of making a noise and interrupting us. On one occasion this interruption went rather too far." The next day Hadfield visited the chief "for the purposes of remonstrating with him. I found him in his garden with several of his people. But he took no notice of me. So I sat down on the ground and thoughtlessly took up a piece of Kumara and bit it. This was on my part an infraction of a tapu. It afforded him an opportunity, which perhaps he had been looking for, of ridding himself of me and my proceedings. He rushed at me with his tomahawk, and was about to strike me as I sat on the ground, when his daughter and the son of a chief immediately came and placed themselves between me and my assailant, placing their hands over my head so that it became impossible for him to strike me without first striking them. Other then came forward. After some time his rage abated, and he sat down.
I then endeavored to explain that I, a foreigner who had not been long among them, was not aware that I was doing anything offensive.
But before I could finish my explanation the Maori priest, Hereiwi, who had gone through his karakia making the Kumara ground tapu, interrupted by pronouncing a curse upon me which was necessarily to lead to my death, or my removal from Otaki. I told him his curse would neither affect my life nor influence my proceedings, but was much more likely to injure him.
I then left them. Early next morning I went to Waikanae. On my return after a few days I learnt that Hereiwi had died during the night after the affair in the kumera garden.
This produced a profound impression on the Maoris, who attributed his death to his cursing me. In vain I endeavored to explain that I had herd from some Englishmen who knew him that he had been suffering from a complaint in his lungs, and that his death was occasioned by the rupture of a large Blood vessel. Not altogether convinced they resolved not to meddle any more with me, but to allow me in future to disregard all their tapu ceremonies, and go where I liked. After that Te Matia and I were on friendly terms, at least we lived in peace."
Octavius Hadfield. by Barbara Macmorran pg 24-25.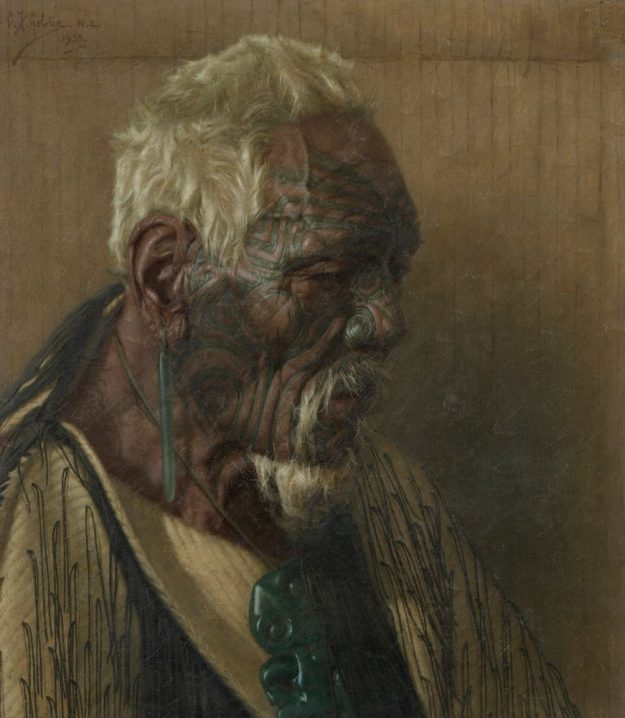 'Thoughts of a Tohunga' by By Charles F Goldie. 1933.
'Maori Priest' = Tohunga. See Wikipedia here.
So many interesting things within this short passage describing the interaction of two different worlds.
Here we see the sort of Man Hadfield was… Bold enough to go find this 'troublesome Chief' seeking to have a man to man talk to sort out the problem.
Here we see the darkness of the Savage existence in which Maori thinking was wrapped up… so that it was thought a visitor picking up a piece of Kumera and taking a bite was grounds enough to attack and kill him!
And I cannot help also to marvel at the supernatural showdown between the Maori Curse and the superior Spiritual power of Christ!
Some skeptics will argue that what happened to Hereiwi was pure coincidence… and yet the Maori who were witnesses to this decided there was more to it than that!
And anyone who has read a decent amount of New Zealand history will tell you about recorded supernatural events that happened.
Two others come to my mind, one is of the omen… the appearance of the phantom canoe on Lake Tarawera before the eruption which My Ancestor Guide Sophia saw and raised the alarm… saving many peoples lives.
Another one is the weird story of the Tohunga who was at Ruapekepeka Pa when the British brought up a new weapon… a Rocket to attack the Pa, and this cause the Maori to lose heart, yet the Tohunga said the Rocket would do no harm.
And it turned out to be correct as when the British fired the rocket, to spiraled off course and indeed cause no harm. When this was the result, the Tohunga was credited.
Now in all these events I do not make emphatic claims that 'Supernatural' things occurred, I simply wish to highlight these events are recorded in history and did happen.
What is interesting is that Atheist materialists are *forced* to say all such things are mere coincidental… as the tenets of their own faith and world view do not allow them the license to even contemplate the possibility that something supernatural in fact occurred. They have no facts, or evidence to support their judgment… they simply assume they are right.
Myself as a Christian I am neither forced to assume the events were super-natural, or not. Yet I am not forced to deny the possibility by my world view.
One thing I can say is standing in Hadfield's shoes and have had a witchdoctor cast a curse upon him, I appreciate his response, as one of Victory in Christ… the assurance that No Curse of the devil is as potent as Gods Divine grace, protection, and providence under which Hadfield had Boldly left Civilisation and travelled to the utmost parts of the Globe to where Headhunting Cannibals and Dark evil superstitions abound… to do the Lords work and to preach Love and salvation to these poor wretches living in darkness and savagery!
Hadfield's Faith was his strength… and the curse fell upon him who had uttered it.
And though many of my readers do not at all appreciate this fact… today Maori Curses are still a thing!
A 'Makutu' can be uttered against a person still today… and yet The Christian still can find Divine protection in Christ.
"Greater is he who is in you, than he who is in the world." 1john4vs4.
Read Wikipedia 'Makutu' here.
"Another story [about Hadfield] on the same theme was published in the Marlborough Press in an obituary notice, December 14 1904. "Throughout his life, his mana over the Maoris was perhaps greater than any other man's. Not merely in spiritual matters, but in political directions, it was exercised and feared. Archdeacon Stock used to tell how it was greatly strengthened. In the early days of the Wellington colony, Mr Hadfield was constantly appealed to as an umpire in ever-recurring land troubles, and had in one instance given a decision which greatly offended some West coast Maoris.
Returning from a pastoral visit to Wellington, as he passed through a Pa in the neighbourhood of Porirua, he was met by the chief and Tohunga, who upbraided him in the most violent terms, worked themselves up into a frenzy of excitement which agrivated heart troubles, and as they were pelting him with oratical invective- cursing him up hill and down dale- both dropped dead.
Henceforward, the awe-stricken Maoris regarded him as under the special protection of an all powerful Atua, whom it was death to offend!
All through the war and the Hau-Hau troubles, the Archdeacon travelled here, there, and everywhere, risking at every turn the fate that befell Volkner and others, but absolutely undeterred by dangers."
Pg25-26. Octavius Hadfield by Barbara Macmorran.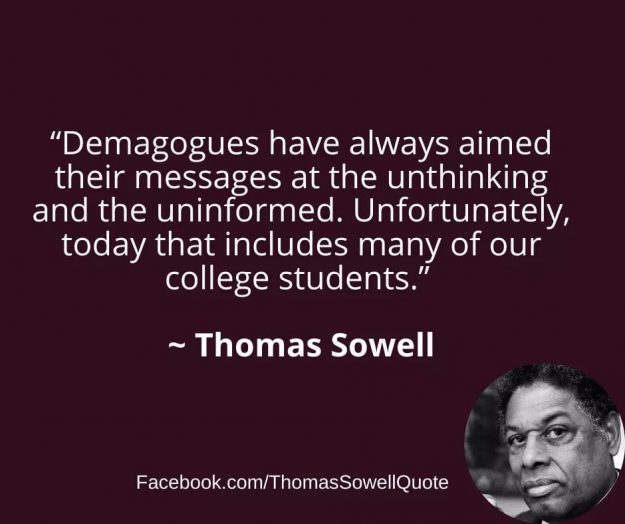 Today, the only way Maori radicals are able to spread their vile falsehoods about the missionaries and colonisation in general is because of an overwhelming ignorance among the population of New Zealanders about *what really happened*.
The Missionaries risked everything to bring Salvation via the light of the gospel to Maori, the gospel that broke down tribal divisions, and united the Maori people with the Pakeha as Brothers and sisters in Christ.
We can easily discern the spirit of anti-Christ working within the Maori separatist movement spreading lies and slander against the integrity of these truly great and noble men, turning Maori away from Christ and the spirit of peace and goodwill… back into the darkness of tribalism and racial separatism.
Tim Wikiriwhi
Christian Libertarian.
More from Tim….
"LET THERE BE LIGHT." A TRIBUTE TO CHRISTIAN MISSIONARY MARTYR JOHN ALLEN CHAU. 2018.
THE LIGHT OF THE GOSPEL REACHES THE UTMOST PARTS OF THE EARTH. BI-CENTENNIAL OF SAMUEL MARSDEN'S CHRISTMAS MESSAGE. BAY OF ISLANDS. 1814.
LOOKING FORWARD, NOT BACKWARDS: DYNAMIC CULTURE VS STAGNATION. WHY BRITISH COLONISATION WAS GOOD FOR MAORI.
TREASURES IN PLAIN WRAPPING. THE ADVANCE OF THE MISSIONARIES BY H.C FANCOURT (PART 1). MY BURDEN TO RADICALLY SHAKE UP MAORI CONSERVATISM. (BLACK IS THE NEW WHITE).
KAI MATE! KAI MATE! EAT YOU WHEN YOUR DEAD! THE REAL HAKA OF TE RAUPARAHA. COPYRIGHT TIM WIKIRIWHI
FAITH, SCIENCE, AND REASON. THE POMPOSITY OF ATHEISM.
PROTESTANT CHRISTIANITY HAD A BABY… LIBERTARIANISM.
MATERIALISM RENDERS MAN NOUGHT. MEANING-LESS, VALUE-LESS, RIGHT-LESS
Hell is for the Self Righteous, Heaven is for Sinners.
Christ's work of Salvation on the Cross… The Great Equaliser.
The Christian Fellowship is a voluntary private society, not a theocratic political movement.

Do you believe you have the Perfect Word of God? Theism vs Humanistic Rationalism. Seeing The Light! My Testimony.
The hope which is In Christ. Terrible grief shall be turned into great joy!
The Rock of Divine Revelation.