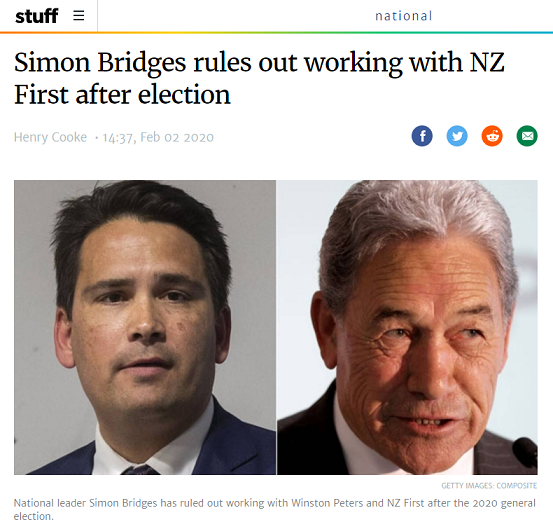 This was not supposed to be my first blogpost for 2020… yet because I have procrastinated on getting out my other planned posts…. events have transpired to make this one first.
It's election year… and the stakes are high for our country and so I expect the election will feature large in this years blogposts….
Simon Bridges rules out working with NZ First after election
I'm going to award Bridges 10 points for this move…. Suck Eggs Winston Peters!
It was with some satisfaction that I have seen Winston Peters has already spoken about this via facebook that he accuses Bridges of 'still having much to learn' about Politics.
This is a crack up because what Bridges has done cuts off one of Peters Greatest scams… the pretense of the 'Coalition bargaining process' whereby not only did he scam the most baubles of power for himself… he also used it to betray his own voter support base…. IE his 'Charade' that his choice would put 'New Zealand first'… rather than his own Personal vendettas and Power Status….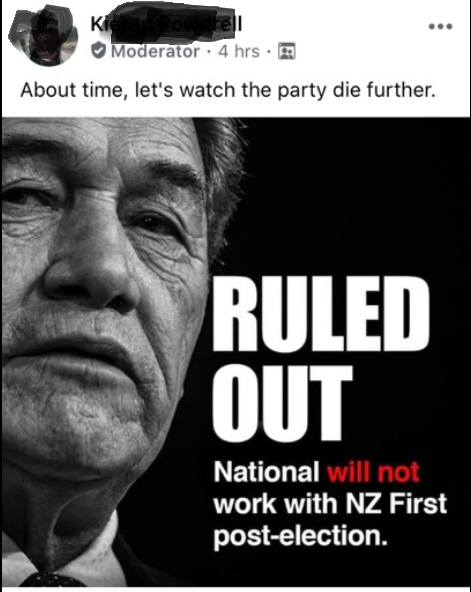 The National Party Leader simply says he does not trust Peters.
Bridges has shot Peters in the arse!
Well done sir! 😀
Just deserts!
Winston is a Fraudster of the first order! (IMO)
The Man is without doubt the most Snaky scoundrel of New Zealand Politics… ever… and his games have cost our nation incalculable damage… perpetuated the injustices of Treaty separatism… absolutely betrayed the NZ gun Community, absolutely sold out our Nation to the UN on Migration, Been instrumental in aiding Ardern and Little on destroying Free speech… and so much more….
He and his Party must go!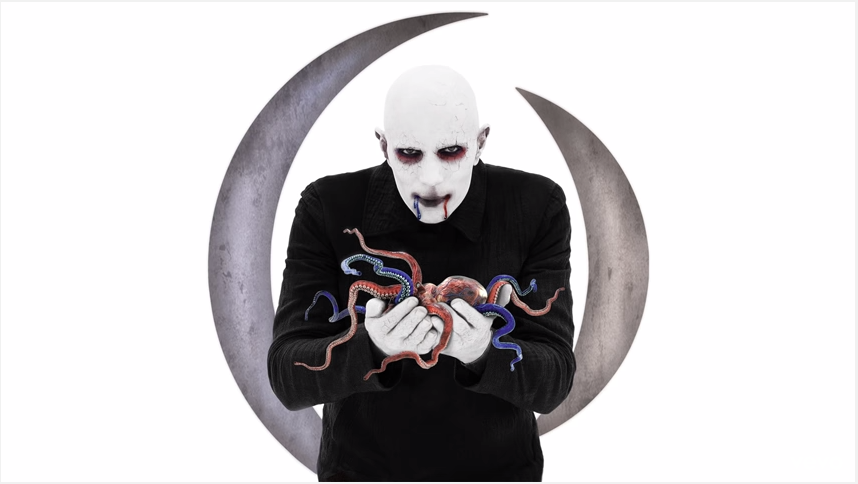 (Artwork by Perfect Circle)
…and yet he is also the great Election Snake oil salesman… the TV Vangelist extraordinaire … a showman loved by our Fake news brain dead mainstream media… who always propagate his election time promises and lies…. so that enough chumps will vote for him…. well I was one of those chumps that voted for him last election… it was the greatest political blunder of my life that still haunts me… and so as you may expect I am passionately opposed to him … he is my political enemy along with Ardern…. yet who is any better than these snakes???
Not Bridges! Not National!
So it is that the only alternative I see that is to any degree better is Act…. So This election it is The Act Party and David Seymour who will have my support.
Tim Wikiriwhi.
More from Tim…. THROWN UNDER THE CAMPAIGN BUS… THE RIDE TO HELL WITH WINSTON PETERS. 2017
IMO GREEN MP GOLRIZ GHAHRAMAN IS A MENACE TO FREEDOM. DAVID SEYMOUR SHOULD NEVER APOLOGISE FOR CALLING HER OUT.