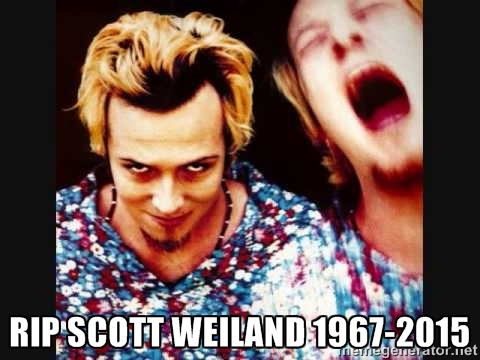 Now I am going to say some things that will upset some folk… yet It must be said… It keeps getting swept under the carpet… so that the party can carry on.
Though an indisputable Icon of Grunge, Scott was a tragically lost soul…. a Train wreak of a person.
Scott was the same age as me… 48.
His music is an essential part of the soundtrack of my life, yet his death… like so many others is a testament to the fact that he was a follower of unbelievably disastrous values, and yet sadly millions of other lost souls worship these Musical loose wheels… and dance their way down the road to destruction.
Satan laughing spreads his wings.
Rolling Stone Article: Scott Weiland: A Photo History of His Wild Life
Scott Weiland's tragic story is but one track on a stuck record that keeps repeating…
We could talk about Alice in Chains frontman Layne Stanley, or the miserable fate of Kurt Corbain.> April 5 Sux.
Next week I'll be going to AC DC… yet sadly Bon Scott wont be singing… he's on that Highway to hell.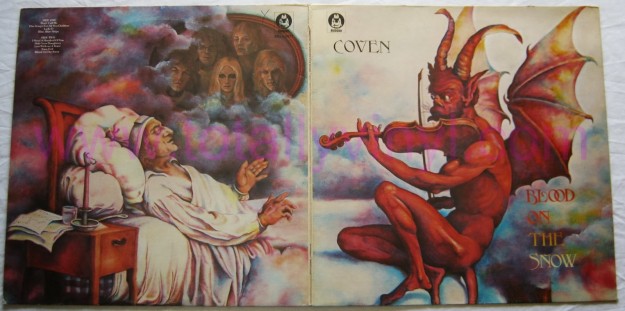 It does not have to end like this!!!!
On a much more positive note… Many Rockers survive long enough to wake up from their Drunken stupor and see the light.
Alice Cooper… Alice Cooper Goes to Hell. Nek Minnit!
Deep Purples Glenn Hughes > Rock legend and good guy Glenn Hughes pays his respects at Ronnie James Dio 4th year memorial.
Korn's Brian Welch > Brian Welch: From Korn to Jesus
Ex Metallica/ Megadeth's Dave Mustiane > Megadeths Dave Mustaine is a Christian.
Wasp's Blackie Lawless > I came not to bring peace, but a sword
and many more.
I know what I'm talking about because *I was a lost soul on that road myself*
Read my story > Jimi vs Jesus.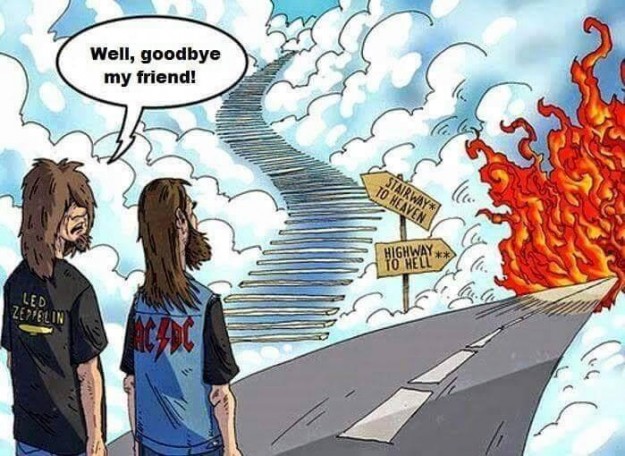 Wake up my friends!
Love music by all means, yet you will not discover the road that leads to life until you free yourselves from your foolish prejudices which keep your minds closed to the truth.
Beware that love of the Darkness… you think you are free… when you are in fact slaves.
> Nyctophilia: Hiding in the Dark….
What about Jim Morrison, Janis Joplin, Jimi Hendrix,John Bonham, Keith Moon,Brian Jones, or Amy Winehouse?
Rehab could not save her.
The list is endless.
How long will Miley Cyrus last?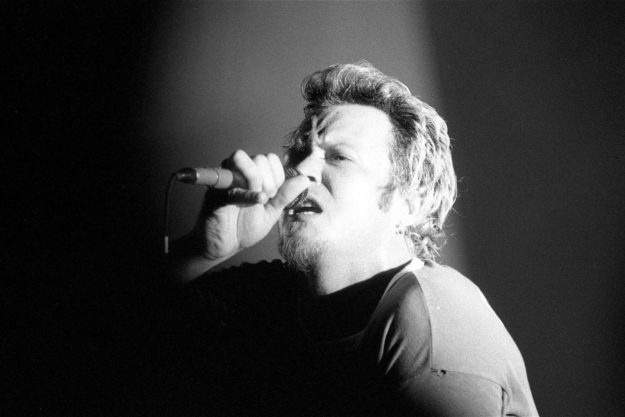 Scott Weiland LA 1994.
Many of you now are parents… how can you raise your kids yet leave them without direction… without hope?
You cast them out into open waters without a compass.
It does not have to be that way.
Seek and ye shall find!
Dont be fools unto the end.
Teach your Kids the lessons of the Survivors!
Those great and fortunate souls who realised in time that even being among the God's of Rock is nothing but death without Jesus Christ.
The Bible is wonderfully true to those who learn the Truth in time…. terribly true who learn it too late.
My Testimony > Do you believe you have the Perfect Word of God? Theism vs Humanistic Rationalism. Seeing The Light! My Testimony.
It is my hearts desire to help anyone who seeks answers to their questions… to their perceived critisisms of the Bible, yet only a truly open mind and heart is fit to receive the truth.
Closed minds and hard hearts are beyond reach.
To anyone disturbed by the carnage of Rock and Roll, and it's effects on their youths… Seek!
"And ye shall know the truth, and the truth shall make you free".
Jesus Christ. John 8vs 32.
more from me>>> Hell is for the Self Righteous, Heaven is for Sinners.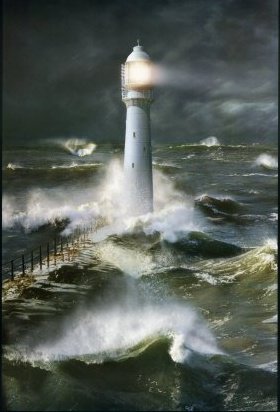 End note: Of course raising your children with biblical faith does not guarantee they wont wander off out into the world… yet even so they will have that lighthouse back in the distance…
They may have to learn what the lost world is like the hard way… yet like Blackie Lawless… they can return home.
Tim Wikiriwhi
Music lover.
Christian.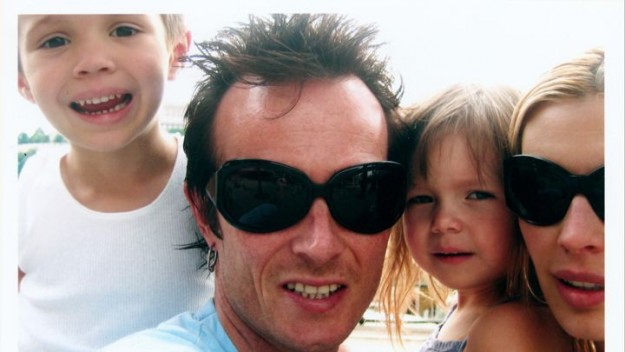 Scott Weiland's ex-wife has penned a candid, poignant essay on the deceased Stone Temple Pilots singer on behalf of his two children
Update: Rolling stone article > Scott Weiland's Family: 'Don't Glorify This Tragedy'
"December 3rd, 2015 is not the day Scott Weiland died. It is the official day the public will use to mourn him, and it was the last day he could be propped up in front of a microphone for the financial benefit or enjoyment of others. The outpouring of condolences and prayers offered to our children, Noah and Lucy, has been overwhelming, appreciated and even comforting. But the truth is, like so many other kids, they lost their father years ago. What they truly lost on December 3rd was hope."
Read more: http://www.rollingstone.com/music/news/scott-weiland-s-family-dont-glorify-this-tragedy-20151207#ixzz3tnAG1lNh
Follow us: @rollingstone on Twitter | RollingStone on Facebook