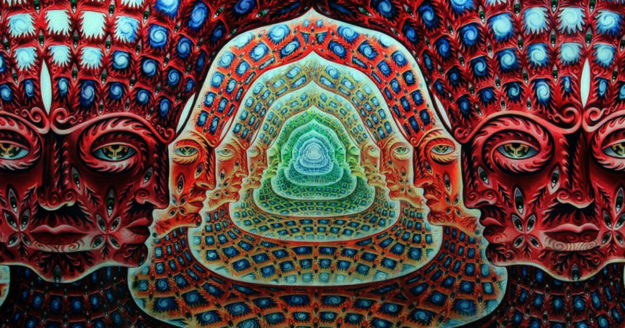 I have watched a fair chunk of both Rogan and Peterson materials… and have enjoyed a great portion of it all. I believe they both make very valuable and insightful contributions in the realm of thought…yet I am not a sycophant. I give praise when I believe praise is due, yet I will also call out BS when I see it.
Please watch the video below.
Man has been defined as 'The worshipping Animal'.
The title of this video is misleading in that the question is only relevant if it pertains to Moses and the Bible rather than a generalised 'Origin of the Religious sense in humanity' because we have solid evidence that some Pagan religions are born of or at least make use of psychedelics as mystical practices.
But should a person then believe this is a sound explanation for what is written in the bible?
That is the question I want to address… the rest is moot IMO because it is non-contentious.
Drug taking is a fact of human history.
I don't buy this sort of 'Rationalist' speculation of apostate Jewish scholars who deny their own faith (Rogan's opening statement was that some Rabbis had claimed Moses was trippin).
I would never deny these are questions worth discussing… they clearly are worth it… I don't have a problem with the questions… I just find Rogan and Peterson's conclusions… or lack thereof disappointing.
I guess these guys are still wandering in the wilderness.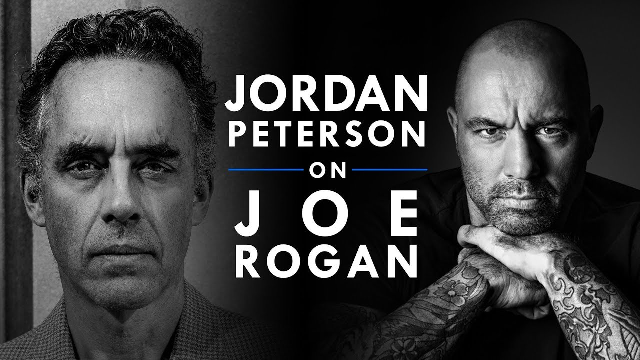 Picture from here.
It is true that many people have equated psychedelic's trips to having a religious experience complete with meeting spirit beings.
Indisputably some Psychonauts looking for meaning in life believe they have 'found' something real in the psychedelic experience that transcends this material universe (consciousness itself is fundamentally transcendental) . Scientists and psychologists are beginning to appreciate that going on a trip can even bring peace of mind to the terminally ill… alleviating some from the fear of death.
They experience an opening door to greater realities.
Joe Rogan himself talks a lot about this.
In my youth I experienced this very thing too.
I was already a Christian and yet magic mushrooms were mind expanding.
Modern science is today catching up to the many beneficial and therapeutic qualities of Psilocybin.
Contrary to long held phobias and prejudices Magic Mushrooms can be good for the brain and the spirit.
Caveat: Beware! Psilocybin Magic mushroom are currently illegal in New Zealand, and if you ingest a poisonous look-alike that could be a fatal mistake.
Prohibition Sux!
One day this will change, and as is the case now in Canada, you will be able to buy safe tripping mushroom's from the shop.
I recently had a surprising conversation with a old friend who had always been hard of heart when it came to discussion of religion, yet had recently had what she described as a religious experience from a psychedelic trip.
This experience completely shifted her opinion about transcendent reality.
Such experiences may help people to escape the box of materialism yet it is still a long journey to the way, the truth, and the life.
I am hoping my now more open minded friend will look further afield contemplate the bigger questions for which the Bible alone has the Truth.
Her spiritual pilgrimage has only just begun.
I pray God sends her knowledgeable servants to help guide her to the truth.
We all must see the light of truth to be saved. It is one thing for me to know this (I'm alright Jack!), the problem I have is that most of the people I care about are closed off to the possibility that they are lost sinners who need Christ.
Still I must try to reach anyone who is not hard of heart.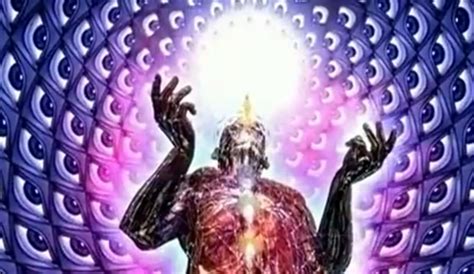 Back to Rogan and Peterson. What grinds my gears about these two guys in particular is despite being well aware of a massive corpus of piece-meal facts that are scattered across a broad spectrum of subjects guys like Rogan and Peterson fail to think holistically and refuse to draw the most obvious conclusion about 'the religion' of the Bible… from a totality of what is known… that it is based upon *Real events*…. *Empirical facts*.'That is the most obvious conclusion that best fits all the hard corroborating evidence.
Instead they choose to be vain in their imaginations and flog their favorite hobby horses. Rogan likes to attribute stuff to tripping. and Peterson enjoys fabricating overly sophisticated psychological bents that make the great men of the past look like Psyche patients.
This is a well understood penchant of 'specialists'… their tunnel vision that can only interpret reality through their narrow lens of 'training'… exposing their bents.
Gullible people mistake their own wild 'rationalisations' as being valid excuses for doubting the veracity of the Bible when in reality they are feeble and fail to explain the known facts.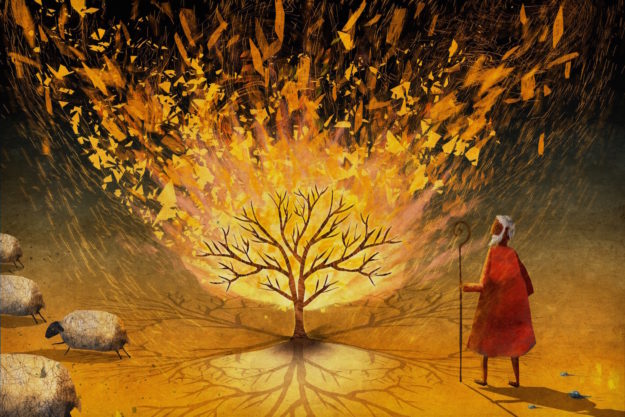 Moses and the Burning Bush from here.
Doctor heal thyself!
I assert the simple truth is that the great famous men of the Bible… Moses, etc had real experiences with God Almighty. Ie The Bible is literally true.
On a psychological level we can appreciate why human beings don't want to face the simple truth…. because it would call an end to their pet delusions… an existential crisis….
But if you admit to yourself the bible speaks of real events … the moral implications will demand you change you whole outlook on life… and call you to prostrate yourself before the Almighty.
And above all things mans pride and his desire to be his own God prevents him from acknowledging his subjection to the Divine Authority.
What is appealing to people like Rogan about the psychedelic experience is that he can make it mean whatever he wants to believe.
Sinful lost human beings are alien to the truth. They are opposed to it. many will choose to believe almost anything rather than the truth. They cannot bear it.
In this way Human beings are the children of the Devil. This is not freedom but slavery to a lie. This will damn your soul.
As a Christin it is my duty to both God and my fellow man to witness for the Gospel.
Be honest to yourself. Believe the scriptures. The truth will make you free. Look to the Cross of Christ and his resurrection… there our salvation is found… for free.
Space in this post has not allowed me to lay out all the evidence that ought to compel reasonable people into accepting the historical validity of the scriptures.
Please do not be too disappointed about this short fall.
I am aware of it, yet anyone who thinks my failure to provide such a detailed exposition makes my contention a hollow claim is not a reasonable person.
The subject is massive. and involves virtually every branch of knowledge… and this is my main contention against the proposition Rogan and Peterson are making in the featured video. It is naïve.
I will provide links to where an investigation of the facts can be started….
IMO the greatest hurdle for an entrenched Atheist materialist that prevents them from being able to grasp the validity of the Bible is their *Ideological Blindness*… an intellectual incapacity to be able to contemplate for even a moment that Spiritual realities might really exist… and that the Biblical miracles actually happened.
I am not seeking to belittle anyone… I'm pointing out the massive paradigm shift required to be able to honestly consider the alternative view.
I know this from my own prior atheist experience. I know how the Materialist mindset is utterly consumed by weak rationalisations that are fabricated to maintain the Atheist cognitive dissonance.
It is an addictive habit of the mind that most atheists mistake for intelligence and reason.
It is folly!
Materialism is founded upon the archaic and childish delusions of Scientism… a belief that empirical science can (and does)explain everything.
This is an untenable position in 2023.
"Seek and ye shall find."
The first step to seeking the light must be an opening of the mind.
A large portion of my work published on Eternal Vigilance Blog is laying out the case for Christianity and Biblical faith. I am not a great writer, yet the hundreds of posts I have done on a broad spectrum of issues form my testimony as to why I believe the Bible is true. Thus I point to them as an archive of evidence to support my claims I am making today. Anyone with a seeking heart might do worse than to spend some time following links I post below.
A final word…
When I dabbled in psychedelics I never met any spirit beings, yet as I said above I was a wayward Christian.
I wonder if that kept them at bay?
I do not encourage anyone to take drugs, and posit the long held warning that Christians have historically associated 'Phamikea' with Sorcery and Witchcraft… which is understandable given the Pagan usage of psychedelics.
The Bible instead promotes the Sober mind.
And if the assertions of the Christians are correct in these matters, the spirit beings encountered while tripping could be dangerous Demons pretending to be Angels of light… and I suspect that is the case.
Before I was a Christian, in my late Teens I did have an experience… It is called 'Entity Attack syndrome'… historically called Incubus/ Succubus encounter, yet modern rationalists call it 'Sleep paralysis' … my account of that can be found here…
Tim Wikiriwhi.
Christian Libertarian.
More from Tim….
Hell is for the Self Righteous, Heaven is for Sinners.
Do you believe you have the Perfect Word of God? Theism vs Humanistic Rationalism. Seeing The Light! My Testimony.
Christ's work of Salvation on the Cross… The Great Equaliser.
The Rock of Divine Revelation.
The hope which is In Christ. Terrible grief shall be turned into great joy!