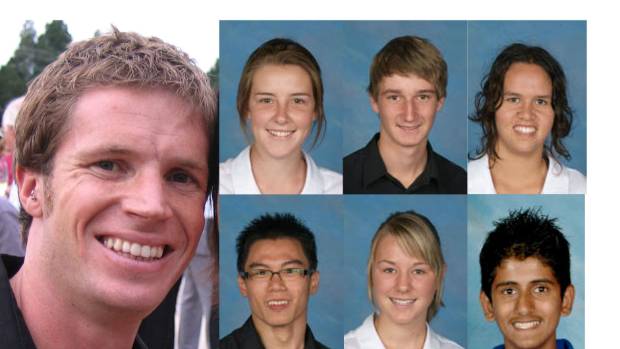 Anthony McClean, Portia McPhail, Anthony Mulder, Tara Gregory, Huan (Tom) Hsu, Natasha Bray, and Floyd Fernandes drowned in the Mangatepopo Gorge. (Stuff)
Today marks the 10th anniversary of the river tragedy that took the lives of 6 Elim Christian School students and their teacher Anthony McClean.
Such a terrible event, Yet from the first time I herd the story of Anthony's heroic exploit I have been overwhelmed and affected by a sense of awe at his humanity and sense of Christian duty that he demonstrated on this fateful day, and though 6 others lost their lives this blogpost is my personal tribute to him in particular… as an exemplar of character and the sort of loving soul that every parent desires in a tutor of their children.
When the River surged trapping the group in a dire situation, Anthony was faced with a Great moral Dilemma… abandon his pupils and Save himself… or… strive to save a physically disabled student cerebral palsy sufferer Tom Hsu, 16, by tying him to his own back and to risk his own life for their sake.
Visualizing this in my mind, I am transported in time and space to witnessing this act of heroism first hand…and I am overcome.
His heroism cost him his life… they died together… yet ten years later the example he set still moves and inspires me and thousands of other New Zealanders.
It ranks in the highest order of Noble deeds… Christ-like… who said "Greater love hath no man than this, that a man lay down his life for his friends…" John15vs13.
His action is the equal of any Teacher who has in such moments of fate… given their lives for their students, and I am reminded of such stories we often read about when there is a US school massacre… the teachers who put themselves between the killers and their Pupils… May God Bless and Keep them all.
Read more about Anthony's exploit here… Teacher tied himself to disabled teen in bid to save him
This is the spirit of Altruism… the voluntary self sacrifice of personal benefits… out of love…for the sake of others.
True Heroism is not about personal glory, and is impossible for the person who puts their own life as the highest value.
This is taking the Vocation of teaching to its Highest end… placing the life of your students ahead of your own.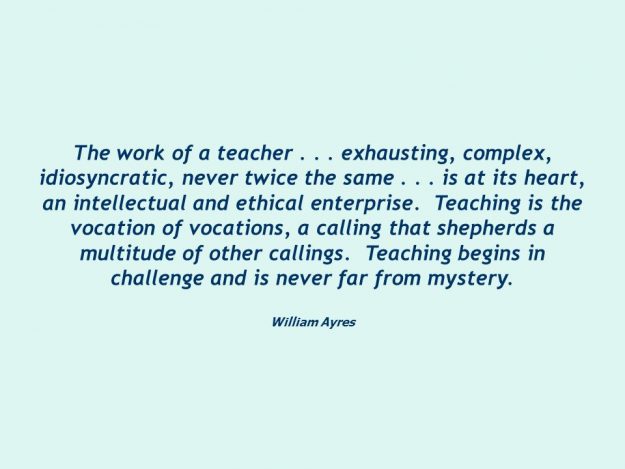 Teachers like Anthony McClean demonstrate the *Real virtue* of the vocation… Teaching was never about High wages and Fame… and all about being able to fulfill your personal desire to serve others… The opportunity and privilege to instill wisdom and values in the youth under your care… to empower them to take care of themselves, raise happy and healthy families, and to live great and fulfilling lives.
And the best teachers teach the most important lessons of character… by example… living (and dying) by the values they expound.
Teachers who dont have this quality may be technically smart… yet can never be *Great*… and when any troubles arise… even minor troubles… they will put their own interests ahead of your children.
What parent can have confidence in a Selfish teacher to look after their child, and instill values?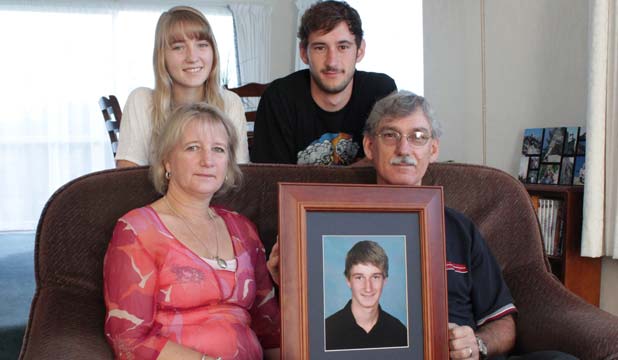 Anthony Mulder was one of the Students who lost his life that day… yet not before performing selfless deeds of heroism!
He positioned himself in the torrent and helped his fellow students to get across.
" Kish Proctor and Sarah Brooks, two of the survivors from the canyoning group, said Ant was an inspiration for his selfless, loving nature and steadfast belief in God.
Fellow Elim youth leader and Pakuranga College student Jessica Hancock described him as a "humble, patient, peaceful, generous and loving guy who has changed so many lives".
Speaking after the memorial service, Ant's friends said healing moments had been time spent in his bedroom and talking about the good times they shared with him.
Kish said Ant was voted group leader while at the Sir Edmund Hillary Outdoors Pursuits Centre because he was a seasoned tramper and led by example.
"He stood in the middle of the current and helped all of us across it," he said."
Read more here Anthony Mulder – a gentle giant
Let us Remember this Tragic Day… esp the Deeds of these Two Heroes.
Lets us take inspiration from their selfless actions in the Darkest of hours and endeavour to emulate them in our own lives.
And as Christians… we live in the hope of the Gospel.
Tim Wikiriwhi.
Christian Libertarian.