11am 7-4-23 In the process of Editing.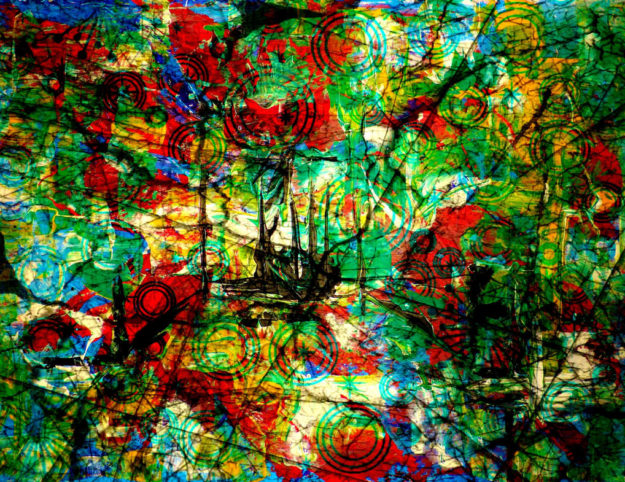 Is there any meaning or purpose to human existence?
I'm bad to the bone.
I know this. Some might say I am unfit to write this blog article about Easter. They may be correct.
Just recently I was proscribed medication to lower my blood pressure. It's high.
It's partly to do with my age, partly my genes, but mostly to do with my bad habits… too much craft beer… too little sleep, etc.
Though I am a happy person, I am highly strung, and don't ever relax… even when I'm chilling… I have inner tension at all times.
I find myself holding my breath.
Though I am ready to meet my Maker, I don't want to die. I have a young son I wish to finish raising, and I believe I have more to contribute to society and in sowing, watering the soil for the Gospel.
My chief inner contradiction is that I'm an optimist in outlook, yet being proscribed heart meds has done nothing to alleviate my life-long fatalism.
By fatalism I esp mean my ever-present sense of approaching demise.
Optimism and Fatalism in one bag means I'm happy, yet always have a sense of urgency that I must take care of business before I check out.
I may live 20 more years, or I may not last out the day.
I have faith that if Today is the day… then praise the Lord… it's my day! Thanks for a wonderful life. Thanks for the grace that has given me these decades, these friends, this family.
This is not a sympathy seeking 'poor me' article. I'm not a victim. I own my own circumstances.
I needed to say these things for context of the real message I wish to make for my Easter 2023 Blog article.
In my family, and in my associations, I'm the Black Sheep of my generation. I accept this because my thoughts are often the polar opposite of my peers. I am grateful most of them have grown to appreciate that's just how I roll, and chuckle whenever I open my mouth. I have little doubt most question my IQ and believe I am ill informed.
Yet… and here is the punchline… to maintain even this strained relationship, requires I keep expression of certain forbidden opinions to a minimum.
For context most of my Family are Socialists politically, and Atheists spiritually. Many of my friends and colleagues are A-Political/ A-religious… so they are not open to free discourse on these subjects. They tolerate me as long as I don't get 'Preachy'.
I fully understand that nobody should harass others on subjects they prefer to avoid… yet still The years pass by quickly and is it not sad to think you have wonderful friends and family yet never have been able to fully discuss such essential aspects of life?
It is especially hard when you have dedicated your life in the pursuit of truth… and have discovered mind-blowing facts and arguments that you must keep to yourself for fear of being scorned and outcast by hard hearted loved ones who have no intention of challenging their own entrenched beliefs.
Remember my opening paragraph how I have a sense of urgency… and a repetitive source of despair in my life is watching my loved ones… friends, associates, and Family either sailing away never to be seen again… or pass away without having communicated with them truths I believe are essential to their Eternal well being. My own time is limited too. When I pass away my opportunity to persuade my people to Trust in the Cross of Christ, and in the miracle of his resurrection will be finished.
Yet I still have a bag of wind left in me, and I will take the opportunity that Easter long weekend provides to openly speak today.
I'm a Libertarian Christian, which means I believe in self responsibility and religious liberty.
This means I know there are limits to my duty, and ability to communicate truths to others.
The Bible says not to cast our pearls before swine… where they will not be received with gladness, but instead simply be trodden underfoot.(don't take offence… it's only a metaphor)
The Bible talks about the heart condition of lost souls.
Some have been softened… some are good fertile soil in which the seed of the Gospel can take root and flourish. Others cannot receive the seed.
This is my Easter message… An appeal to anyone reading this article who is honest enough to admit the origin and meaning of life has alluded them so far… to dare to remove the Blinders that prevent their minds from being able to take Christianity seriously. Ideological Blinders that render them incapable actually contemplating the possibility, that Christ really was the Son of The Almighty… God Incarnate…. Sinless… and that he willingly went to the cross to suffer a criminals death… a redemptive sacrifice…. paying for the sins of humanity.. and rising from the dead on the third day day as proof of his victory over both sin and death… and that whosoever chooses to believe that gospel… shall be freely forgiven of all sin, and shall enter God's presence in perfect newness of eternal life.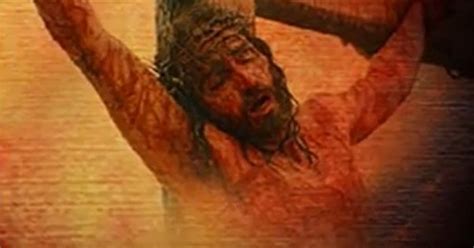 It's a fantastic mind-blowing thing to even contemplate!
How can *that* possibly be true?
Is not that a demonstration of humanities wishful thinking and capacity for believing absurdities?
Easter cant be relevant in 2023!
I once thought that way.
I have written several accounts of my own conversion from Militant Atheism to Christianity (links below) and it remains vivid in my mind the process… indeed the moment the scales fell from my eyes.
I won't repeat what I have said elsewhere except to say the miracle of my own conversion depended first of all upon unusual circumstances that caused me to unwittingly lower my cognitive shield and actually give Christian apologists a fair hearing.
Holy Smoke!
For the life of me I never dreamed that I would be persuaded to believe the bible!
My conversion took many months of discussion, argument, presentation of historic and scientific facts… the miracle being that I even gave them 5 minutes of my time to discuss matters I strongly considered to be beneath contempt, ridiculous, false.
My testimony today is to tell my reader that there is overwhelming evidence and logic to Believe the Gospel is true… in spite of how incredible it appears to the atheist mind that is trapped in the false materialist paradigm.
My Easter appeal to the gospel is for any honest atheists, or people of other faiths, Is to 'seek with an open heart… and ye shall find'… yet should you harden your own heart and remain of closed mind… there is nothing I can do. If my appeal falls on deaf ears, it is not me you have rejected… but Jesus Christ and the Love, Grace, and mercy of the Almighty.
One truth that weighs heaviest in my own soul is the knowledge of my own wickedness… my own unworthiness.
When I was an atheist I had absolutely no sense of my own spiritual corruption. I thought reality was ultimately A-moral… a nihilistic reality in which Human individuals were valueless and meaningless in a cold and indifferent Universe.
You can't understand the importance of the cross unless you first have a realisation of your own fallen Moral condition.
Our Evil deeds really are evil, and God is not Mocked… Divine Justice is a real thing. And we will all have an appointment with the Great Judge, and will give account as to our acceptance or rejection of Christ's work of Atonement on the Cross.
Some undoubtedly will say I'm employing fear-tactics to cajole feeble minds into religious subjection.
I know that is a thing, yet If what I am saying is Objectively true… it matters not whether or not the facts are pleasing to our personal inclinations… The truth is the truth irrespective.
God sets the terms and conditions for Salvation, not us.
It is the nature of fallen humanity to rebel against the Sovereignty of the Almighty. That is a piece of Deep irrefutable psychology. Know thyself! Understand how your deep innate nature pre-conditions your thoughts.
We are all children of Fallen Adam and eve.
These are Facts of Reality.
Facts of History.
Facts of Science.
Facts of knowledge founded upon personal experience.
The explanatory power of the Bible has no equal.
The Materialist cosmology/faith is utterly inadequate and filled with absurdities.
It cannot be honestly entertained by informed thinkers in the light of Modern science.
My advise is you go spend some time on Youtube listening to high caliber Christian apologetics, such as William Lane Craig, and Gary Habermas debating the likes of Richard Dawkins, Sam Harris, etc.
The Truth is there ready and waiting for you to descover… and have your mind blown!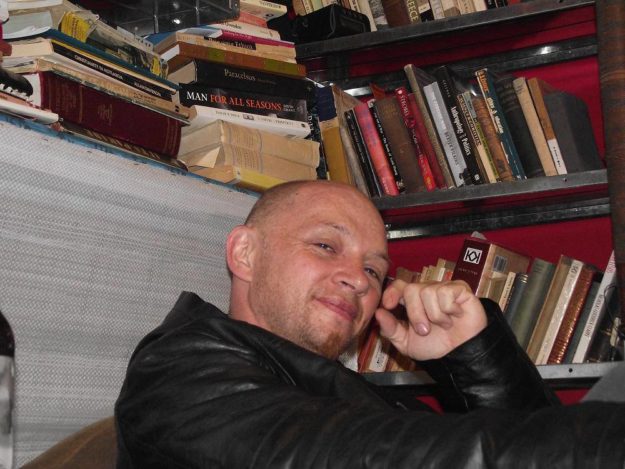 Christ is worthy of worship.
I'm not worthy to worship him.
My only hope is that his grace is sufficient for a wretch like me.
The Easter Story specks of the Love of God towards us sinners.
Will it still be legal to celebrate Easter in 10 years time?
The light is fading.
Satan Laughing spreads his wings.
To my last breath I will declare Jesus is Risen!
Amazing Grace!
How sweet the sound!
That saved a wretch like me!
I once was lost, but now am found.
Was blind but now I see.
Tim Wikiriwhi.
Christian Libertarian.
More from Tim.
DEATH OF AN ATHEIST. FOLLOW THE EVIDENCE.
DO YOU BELIEVE YOU HAVE THE PERFECT WORD OF GOD? THEISM VS HUMANISTIC RATIONALISM. SEEING THE LIGHT! MY TESTIMONY.
THE ROCK OF DIVINE REVELATION.
HELL IS FOR THE SELF RIGHTEOUS, HEAVEN IS FOR SINNERS.
CHRIST'S WORK OF SALVATION ON THE CROSS… THE GREAT EQUALISER.
RAPTUROUS AMAZEMENT! THE ADVANCE OF SCIENCE CONVERTS THE HIGH PRIEST OF ATHEISM TO DEISM. A FLEW.
THE WALLS ARE CLOSING IN ON ATHEISM… NOT THEISM.
RUSSELL'S TEAPOT REALLY REFUTES ATHEISM NOT THEISM!
FAITH, SCIENCE, AND REASON. THE POMPOSITY OF ATHEISM.
PASTEUR'S LAW, CREATION SCIENCE VS NOSE BONE ATHEISM.
HOW CAN A GOOD GOD EXIST WHEN THERE IS SO MUCH EVIL IN THE WORLD? (PART1) ATHEIST NIHILISM.