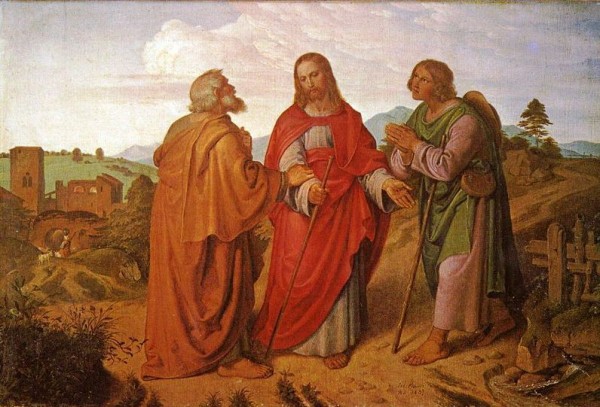 "Oh Fools, and slow of heart to believe all that the prophets have spoken!"
As a King James AV believer it amazes me how many Christians don't believe we have the perfect preserved and inspired word of God today.
The vast majority of 'educated' Christians have bought into all the rationalism and textual criticism of Infidels whom teach that the Bible is not a supernatural book, and that it suffers from the same human failings as every other ancient text and ought to be treated the same way.
My Theistic belief is looked upon as Batshit crazy.
Yet these Christians whom have abandoned faith in the inerrancy of the word of God turn instead to modern scholarship for their final authority… which is a patently unchristian/ non-theistic basis of faith. They are Deists.
This is a reversal of the Biblical doctrine of 'Let God be true but every man a liar'.
'Trust in the Lord with all thine heart and lean not unto thine own understanding. In all thy ways acknowledge him and he shall direct thy Paths".
"The words of the Lord are pure words. As silver tried in a furnace of earth, purified seven times.
Thou shalt keep them O Lord. Thou shalt preserve them from this generation forever."
We now have the situation where the veracity of verses like when Christ said "Let he who is without sin caste the first stone" are disputed upon the most flimsy of grounds and the most poor evaluation of the so-called evidence.
All it takes is for a single piece of evidence to be dated by some 'expert' as 'the earliest' and for it to not contain the said verse, and that is enough to undermine the faith of millions as to its integrity!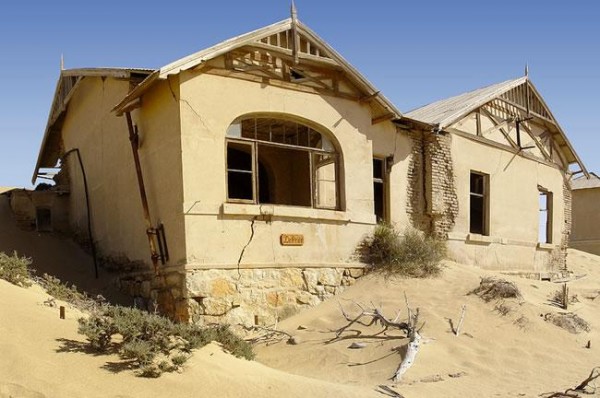 The foolish man builds his house upon the vain sands of Human rationalism and 'schollarship'.
These Christians whom have abandoned the faith in God's supernatural preservation of the scriptures are actually endorsing the Atheist evaluation of the bible, ie that it cant be trusted!
They also tend to be Anti-super naturalism/ pro naturalism types whom also embrace things like the theory of evolution, and say stories like Noah's flood and Balaam's talking ass are merely fables.
Again they side with atheistic Rationalism against faith in the scriptures.
This Naturalism insulates them from the derision of their School peers which is the burden of those of us whom maintain faith in the supernatural.
This infidelity is what passes as a 'Bold stand for Christ'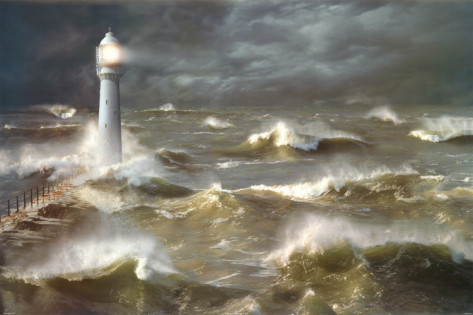 "Thy word is Truth… It is a lamp unto my feet and a light unto my Path… I will fear no Evil"
I ask how they can have boldness in preaching the Gospel when they themselves do not have faith in the reliability of the Bible in which their gospel is found?
For me faith in the Revelation of God as the Rock on which my faith is built and is absolutely not negotiable.
It was the realization that the Bible was true which converted me to Christianity in the first place 25 years ago, and I have walked with Christ ever since with my eyes open… ie facing every challenge which claimed to be able to prove my bible was full of errors, yet Gods word has weathered that storm and every time an infidels argument has been defeated, my faith has grown stronger.
The King James Bible is my Rock.
I preach with full assurance from a conviction of it's absolute trustworthyness.
I will go to my grave believing Jesus has saved me from my sins because it is written in those blessed pages… not because of the wisdom of men.
Tim Wikiriwhi
Christian Libertarian.
Dispensationalist.
1611 King James Bible believer.
Sinner saved by St Pauls preaching of Christ according to the gospel of grace.
Portions of 1Corinthians1+2
1 Paul, called to be an apostle of Jesus Christ through the will of God, and Sosthenes our brother,
2 Unto the church of God which is at Corinth, to them that are sanctified in Christ Jesus, called to be saints, with all that in every place call upon the name of Jesus Christ our Lord, both theirs and ours:
3 Grace be unto you, and peace, from God our Father, and from the Lord Jesus Christ.
4 I thank my God always on your behalf, for the grace of God which is given you by Jesus Christ;
5 That in every thing ye are enriched by him, in all utterance, and in all knowledge;….
10 Now I beseech you, brethren, by the name of our Lord Jesus Christ, that ye all speak the same thing, and that there be no divisions among you; but that ye be perfectly joined together in the same mind and in the same judgment.
11 For it hath been declared unto me of you, my brethren, by them which are of the house of Chloe, that there are contentions among you.
12 Now this I say, that every one of you saith, I am of Paul; and I of Apollos; and I of Cephas; and I of Christ.
13 Is Christ divided? was Paul crucified for you? or were ye baptized in the name of Paul?
14 I thank God that I baptized none of you, but Crispus and Gaius;
15 Lest any should say that I had baptized in mine own name.
16 And I baptized also the household of Stephanas: besides, I know not whether I baptized any other.
17 For Christ sent me not to baptize, but to preach the gospel: not with wisdom of words, lest the cross of Christ should be made of none effect.
18 For the preaching of the cross is to them that perish foolishness; but unto us which are saved it is the power of God.
19 For it is written, I will destroy the wisdom of the wise, and will bring to nothing the understanding of the prudent.
20 Where is the wise? where is the scribe? where is the disputer of this world? hath not God made foolish the wisdom of this world?
21 For after that in the wisdom of God the world by wisdom knew not God, it pleased God by the foolishness of preaching to save them that believe.
22 For the Jews require a sign, and the Greeks seek after wisdom:
23 But we preach Christ crucified, unto the Jews a stumblingblock, and unto the Greeks foolishness;
24 But unto them which are called, both Jews and Greeks, Christ the power of God, and the wisdom of God.
25 Because the foolishness of God is wiser than men; and the weakness of God is stronger than men.
26 For ye see your calling, brethren, how that not many wise men after the flesh, not many mighty, not many noble, are called:
27 But God hath chosen the foolish things of the world to confound the wise; and God hath chosen the weak things of the world to confound the things which are mighty;
28 And base things of the world, and things which are despised, hath God chosen, yea, and things which are not, to bring to nought things that are:
29 That no flesh should glory in his presence.
30 But of him are ye in Christ Jesus, who of God is made unto us wisdom, and righteousness, and sanctification, and redemption:
31 That, according as it is written, He that glorieth, let him glory in the Lord.
Chapter 2
1 And I, brethren, when I came to you, came not with excellency of speech or of wisdom, declaring unto you the testimony of God.
2 For I determined not to know any thing among you, save Jesus Christ, and him crucified.
3 And I was with you in weakness, and in fear, and in much trembling.
4 And my speech and my preaching was not with enticing words of man's wisdom, but in demonstration of the Spirit and of power:
5 That your faith should not stand in the wisdom of men, but in the power of God.
6 Howbeit we speak wisdom among them that are perfect: yet not the wisdom of this world, nor of the princes of this world, that come to nought:
7 But we speak the wisdom of God in a mystery, even the hidden wisdom, which God ordained before the world unto our glory:
8 Which none of the princes of this world knew: for had they known it, they would not have crucified the Lord of glory.
9 But as it is written, Eye hath not seen, nor ear heard, neither have entered into the heart of man, the things which God hath prepared for them that love him.
10 But God hath revealed them unto us by his Spirit: for the Spirit searcheth all things, yea, the deep things of God.
11 For what man knoweth the things of a man, save the spirit of man which is in him? even so the things of God knoweth no man, but the Spirit of God.
12 Now we have received, not the spirit of the world, but the spirit which is of God; that we might know the things that are freely given to us of God.
13 Which things also we speak, not in the words which man's wisdom teacheth, but which the Holy Ghost teacheth; comparing spiritual things with spiritual.
14 But the natural man receiveth not the things of the Spirit of God: for they are foolishness unto him: neither can he know them, because they are spiritually discerned.
15 But he that is spiritual judgeth all things, yet he himself is judged of no man.
16 For who hath known the mind of the Lord, that he may instruct him? But we have the mind of Christ.