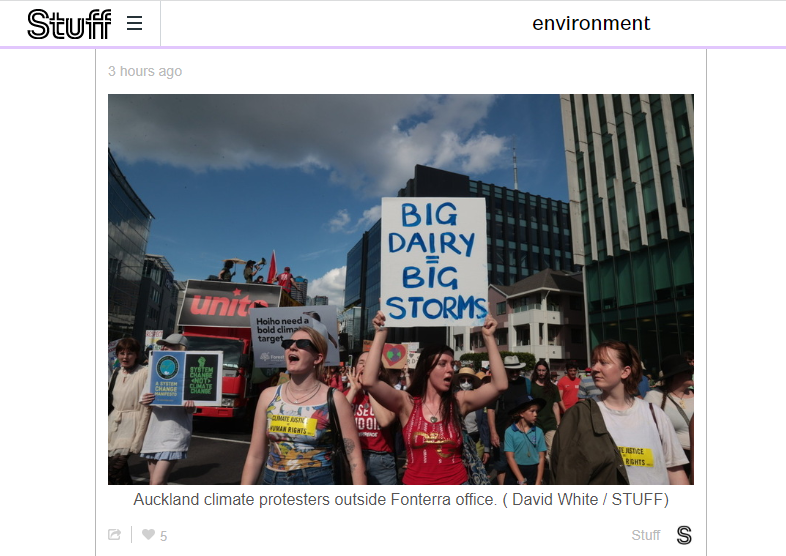 The above Stuff Photo from their article 'School Strike 4 Climate live: Students across New Zealand march (Mar 03 2023) show how New Zealand Children have been brainwashed into believing weather events like Cyclone Gabrielle are proof positive that the world is facing a Climate Crisis, and they are willing to shut down New Zealand number 1 industry… Dairy!
This is because they have been told this is an existential crisis.
They have been DUPED!
The Climate Change Hysteria is monumental in scale… the depth of the delusion is truly mind boggling!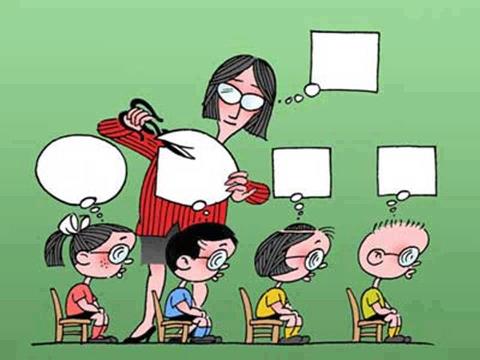 The Education system is infested with Far Left Woke Activist extremists who use our schools as Mass political recruitment facilities. This is the result, and why they are pushing to lower the vote to 16. Because the The Woke Radicals in the Education system know they have the nations children under their spell.
The Far left are obsessed with Gaming the system. Zero respect for the safeguards that ought to prevent Democracy being Bastardised.
There is propaganda value in putting a bullhorn into the hands of pretty young girls yet they have been groomed in what to say by their Blue haired over weight contempt-emanating activist teachers.
Without knowing it these children are being used to sabotage their own future prosperity and render themselves slaves of a Totalitarian Global Order!
Satan laughing spreads his wings.
Stuff article : Climate change: Young activists in Palmerston North want their voice heard.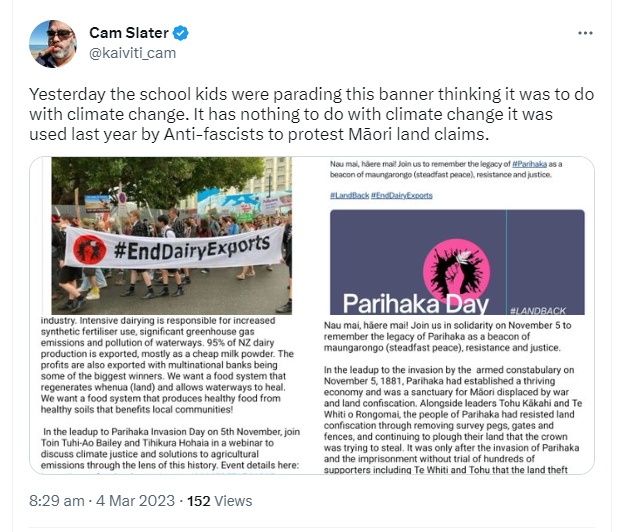 Please watch the 2 videos below from 'The Platform', and you will see clearly the devastating Cyclone Gabriel and our disappointing summer in the North Island has zero to do with 'Man made climate change'… Zero to do with our Dairy industry… that the children have had their heads filled with dangerous political misinformation and pseudo science, and that there is a very real subversive elements who are actively covering up the truth… the scientific records that prove the lie to what these children are being taught.
Ian Wishart's 'Climate of Fear' Report here.
Update:

You only need to look at the Politicisation of every other Government department and ministry… rainbow flags on the War Memorial Museum… The NZ Met Service has been politicised with Woke Maori Mythology, etc to know that NEWA will also most definitely have been politicised by Woke Far Left Ideology supporting the Leftist radical Climate change hysteria.
Phillip, was brave to agree to come on the Platform, he was walking a tightrope with a noose about his neck… His career and livelihood depend upon him not being cancelled and professionally lynched for admitting anything that calls the Climate Change Narrative into question. Phillip also talked a lot about NEWA's commercial interests and these days the Big Cash is being in the Climate change industry… thats where all the earths Tax dollars are flowing, etc etc. You can be certain that if the historical records supported the Politics of Climate Change that they would not be missing. Ian Wishart has exposed this scam for what it is.
Tim Wikiriwhi
Christian Libertarian.
More from Tim…
THE NEW ZEALAND MET SERVICE HAS BECOME WOKE. TWITTER. @CHRISALEE_NZ
RAINBOW FLAGS AND TYRANT LIZARDS. BOGUS HISTORY AT THE AUCKLAND WAR MEMORIAL MUSEUM..
SPIEL ON BRAIN WASHING, AND SOCIALIST ENGINES OF CONFOMITY. STATE EDUCATION.