Warning! Potential hate crime in progress!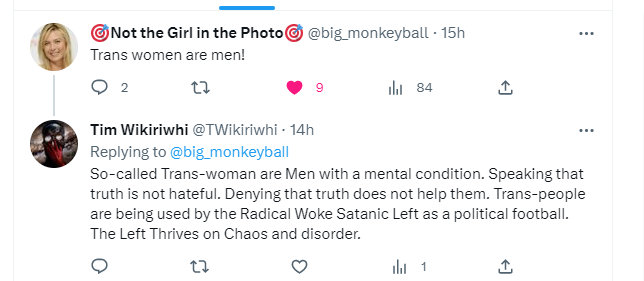 10pm 22-3-23
Elon may be able to Land Rocket boosters yet his Twitter coding is shite!
Just like Old times… reminds me of Facebook… Tech Giants manipulating Billions of little people into conformity and compliance.
Facebook threw me in jail for telling a very innocuous Transgender joke…
Now Twitter has also put me in the clink for something even more inane.
I admit I've been enjoying Twitter for about 3 weeks now. I admit I was willfully being assimilated…. then this happened.
My Crime….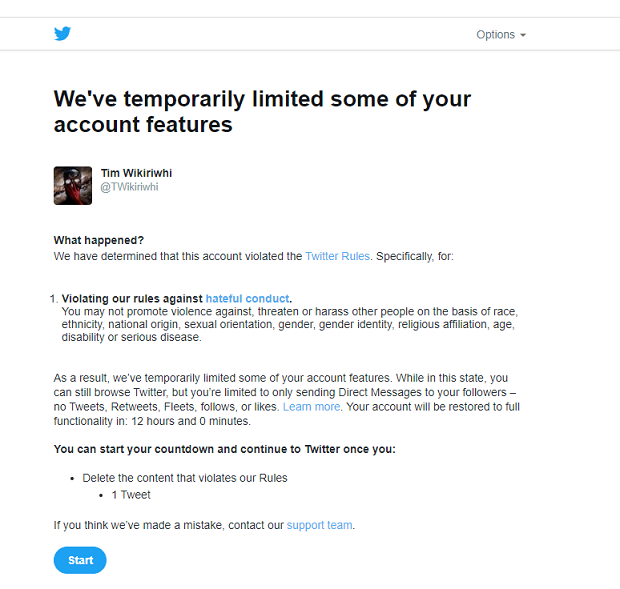 The Evidence…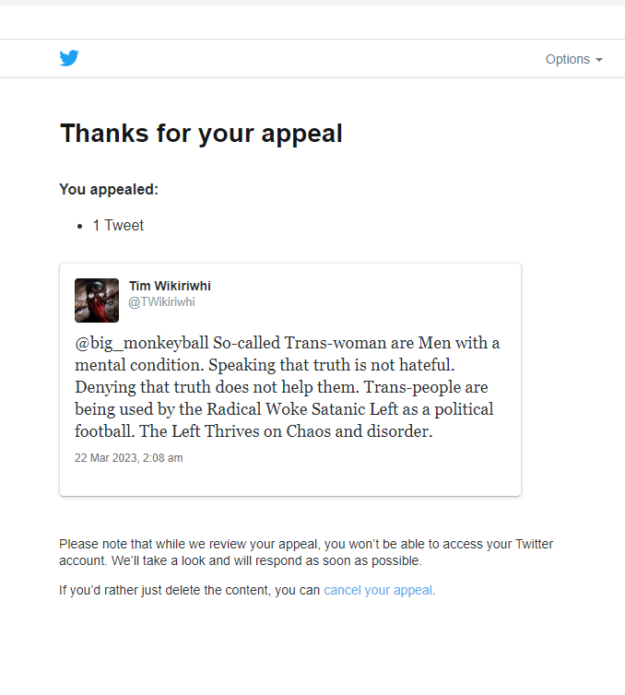 So much for Free Speech!
Current popular delusions by the Elon Musk cult believe He bought Twitter to 'save democracy'… to restore free speech, etc.
That is only believed by Fools.
Maintaining such idealistic perceptions in the herd mind is simply good PR.
All Billionaires like to posture as 'Socially conscientious good guys', and there is no question that Twitter has improved a lot under his dominion, yet here I sit in his jail for a suspected thought crime!
I know Elon's real motive for acquiring Twitter was because it represents an established global network that dovetails in with his Skylink system and personal plans for world Domination.
Getting back to my charges…
Please show me where I threatened or harassed anyone?
I expressed my own opinion that showed empathy!
This is an affront to my character.
Though I have been forthright in my tweets, I have been consciously considerate in tone and careful not to be hateful yet Twitters Moronic Artificial Intelligence algorithm thinks I've committed some heinous thought crime and thrown me in Twitter jail… indefinitely… because I have dared to appeal the A I's judgement.
If I cancel my appeal my sentence will be shorter…. see how that works?
Admit you are a thought criminal without trial… prostrate yourself… and soon we will let you back into Twitter society!
Well no thanks Robot!
I'll not 'cancel my appeal!"… for I have committed no such evil!
In fact this abrupt telling off has snapped me back to reality… That is Real Reality… These Social Media Platforms are an alternate Totalitarian reality that offers you candy… at a price… and I remember now why I left Facebook, and did not use my Twitter account for 9 years!
I understand the platform ought to have moderation yet the AI is Bogus!
AI is Bogus Full stop!
It's fake intelligence, and it is de-humainising to deploy it in respect to dealing with customers/human beings!
It can't think, does not think and so is there any wonder AI results in unjust outcomes?
You seriously expect a computer code to be objectively moral?
If so… you are bonkers and don't know what thinking and morals really are!
This is the emerging New World Order that the Tech Giants expect us to embrace with open arms!
Not Me!
F@#k Twitters AI!
If I never get allowed back I won't give an Ardern!
Everyday I become more antagonistic about how our very existence is being assimilated into the Matrix.
By this I mean everyday more and more of our lives are being *automated* so that instead of Human to human communication we are expected to think Human interaction with Machines is a reasonable substitute.
People think this future is 'inevitable'.
I say BULLSHIT!
We People can tell the Tech heads to 'Back off'… why should we accept *moral Judgements* from their mindless AI????
I want to live in a world not micro managed by the Matrix.
Tim Wikiriwhi
Christian Libertarian.
Twitter Jail.
Update: 23-3-23. Account restored with apology.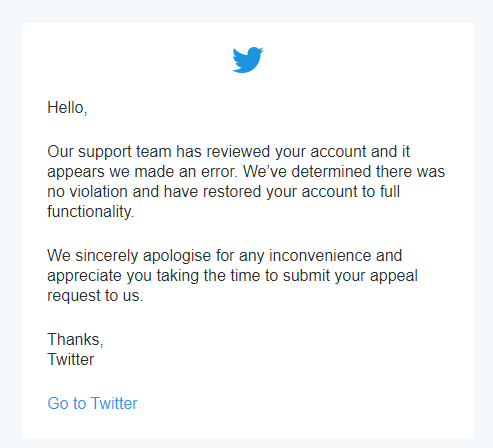 In less than 24 hours Twitter reviewed my appeal, and restored my account.
That was much faster than I expected and thus caused me less inconvenience than would have been the case had the process taken longer.
I must say I am happy with this outcome.
My good name has been Restored!
🙂
More from Tim…
FCAKEBOOK TRANSGENDER PREJUDICE NOT FUNNY.
FACEBOOK'S 'COMMUNITY STANDARDS' ARE A DESPICABLE FRAUD TO COVER THEIR POLITICAL SUPPRESSION OF CRITICISM OF THE LEFTIST GLOBALIST AGENDA
PLAN B: PREPARING TO ABANDON FACEBOOK, GOOGLE, AND YOUTUBE. PROPAGANDA MACHINES FOR COMMUNIST NEW WORLD ORDER AND THE GREAT RESET.
BYE BYE MY FACEBOOK PEOPLE. IT'S TIME TO GO.
GAB, MEWE. LIFE ON THE FRONTIER. MY POST-FACEBOOK EXPERIENCE IN ALTERNATIVE SOCIAL MEDIA SITES.
THE PUPPET MASTERS. WHAT THE EVIL BASTARDS ARE DOING SURPASSES THE WILDEST OF CONSPIRACY THEORIES. FACEBOOK EXPERIMENTS WITH SUBLIMINAL BRAINWASHING OF UNAWARE 'USERS'. VIDEO BY HARVARD PROFESSOR SHOSHANA ZUBOFF
THE MATRIX : FACEBOOK, AND THE END OF FREE SPEECH AND DEMOCRACY IN NEW ZEALAND.