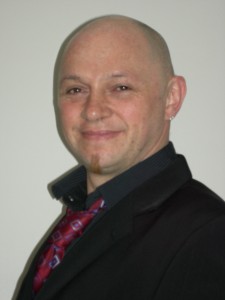 Sick of the Skyrocketing cost of living? Tired of working harder and longer yet because of tax hikes, having to make do with less? Are you maddened by the many disincentives to improving your own lot, the legacy of successions of National and Labour party incompetence, and mismanagement? Are you enraged they have funneled the taxes of the industrious and sorely pressed working class into the coffers of the filthy rich and incompetently managed corporations?
Have you finally realized their promises of a brighter, fairer future are simply the weasel words of con artists who are in reality running our Nation into the ground, impoverishing us all, and borrowing $400 million per week? Don't re-employ these fraudsters!
Instead vote for me and receive the very best representation in Parliament. As an Independent Libertarian I'm not obliged to submissively support the agenda of any party Bigwigs. What good have the minions of Labour or National done for Hamilton? My loyalty is strictly to this electorate, and to the people of New Zealand. My integrity is to principles of Justice, not petty partisan politics. This means I can be a much more effective voice in getting your interests heard in the Beehive.
Tim Wikiriwhi is standing in the 2011 General Election in the Hamilton West electorate.
This was written for a Free ad in the Hamilton Press.