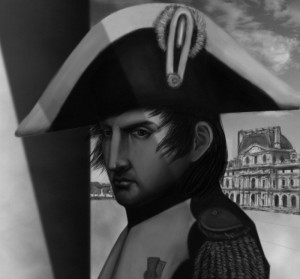 Napoleon Bonaparte
The title is a quote from Napoleon Bonaparte… not a man respected for his honesty, yet this statement is pregnant with truth.
I was moved to blog this after watching a Sky TV show about European activities in America that Pre-dates Columbus. Part of the show talked about 'The Kensington Rune Stone'
'…. a simple immigrant farmer discovered what seemed to be an ancient stone with "Viking-style" runes inscribed on it in Minnesota, people said he was crazy or lying. But more than 100 years later, additional discoveries have proved the stele was indeed the real McCoy, although left there by Knights Templar of the Middle Ages rather than Thor-worshipping Norsemen.'
http://www.barnesreview.org/index.php?main_page=document_product_info&cPath=89_101&products_id=459
'Expert' Archaeologists wrote it off as a fraud. Why? Because it did not fit into their 'Learned' / accepted notions of American history.
Even after the Stone was forensically examined by a geologist and its veracity deemed credible… Still the 'Experts' refused to accept the findings. Why? The geologist was not 'one of them' …ie not an archaeologist!
http://barnesreview.org/pdf/TBR2010-no1-5-12.pdf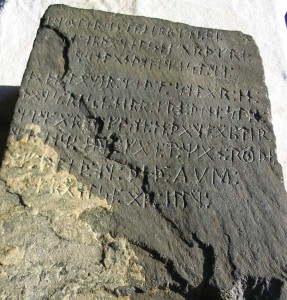 The Runestone. Rejected by 'Experts' because it did not fit their delusions.
On the Sky TV show the geologist said "He was very surprised by their attitude…"
I am not at all surprised! Over many years as a self-educating, Free thinker I have come to realize that despite their white overcoats and names that begin with 'Dr'… or 'Sir'…and despite the claim that Archaeology is a scientific disipline'… that in reality Archaeologists must rank right up there with Lawyers and Politicians for dishonesty and possession of an absolute incapacity for objective thinking! Time and time again spectacular archaeological discoveries by ordinary people are dismissed or the finders are declared to be fraudsters, by envy ridden 'Experts' whose vain theories are threatened with undoing… because of annoying new discoveries…by novices.
So common is this type of prejudiced 'Knowledge filter' that this post marks the first of a new category that I will Blog on in the future. My point being that instead of being a source of light so often what sells as Scientific archaeology is absolutely Bogus… absolutely Lies… Absolute Deception. This is most often done because of ideological predudices.
One of the Areas that concern me is how 'selective' many archaeologists are with Dating. Eg They habitually write off any Radio carbon dating that does not fit in nicely with their theories…while latching onto any miniscule 'Particular' that suits their purpose to do so… Ie They operate from pure pre-conceptions and impose their own opinion upon the data…rather than letting the data speak for itself.
This raise the specter that the Ideal of an impartial and purely objective 'scientist' is as mythical a beast as the Centaur.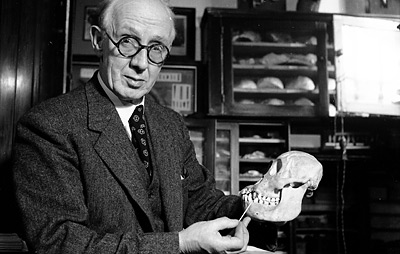 The Piltdown man Hoax which bolstered the Bogus theory of Evolution and was unanimously accepted by all the 'Experts'
http://en.wikipedia.org/wiki/Piltdown_Man
*That Pseudo-Science is being mass produced and sold to the gullible public as 'Sacred truth'…and that the public are brainwashed into believing scientists are a society of pure hearted truth seekers, are unquestionably objective, are to be considered the highest authorities in their fields'…when they are in reality nothing of the sort has very serious implications for the Pilgrim in pursuit of truth*
*Knowing this sad reality about the tendency of Man to corrupt the truth ought to make a man skeptical …esp skeptical of the pretentious claims to indifference and objectivity by scientists and 'experts'!
The honest man will admit he is prejudiced! Ie Bias is the natural condition of Mankind.
When a man admits his bias then you can safely listen to his opinion… knowing that if his story is sloped, you will be able to reason to yourself what side of the truth and to what extreme his deviations are most likely to err …and to make rational allowances and adjustments.
It has been using this method that In the face of a withering storm of accusation, criticism, and so-called historic and scientific 'facts' to the contrary… I have been able to maintain my faith in the trustworthiness of The King James Bible, and the veracity of the Christianity.
Indeed even this corrupt tendency towards deception, and incapacity for honest /objective observation and introspection, and the resulting Chaos, lies, and confusion that reigns supreme in the minds of Mankind… vindicates the Biblical conception of Humanity as lost sinners.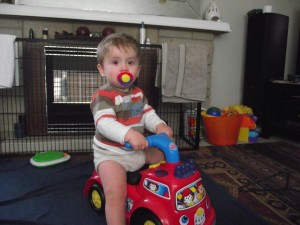 My Beautiful 1 year old son Roman. As He grows up he will have to navigate through all the Bullshit that poses at truth. May the Good Lord be his Guide.
I have a 1 year old son named Roman, and by Gods grace I shall live long enough to instill in him the basic principle and wisdom I have learned along my pilgrimage, and this blog post contains one of the most important of them all… "Let God be true, and every man a Liar!" (Rom 3vs 4) ie I will warn him that as he embarks upon his own pilgrimage, that the world is full of lies and deceivers…. Many appearing as 'Scientists' and 'teachers' whom will ceaselessly attack his Faith in Christ, and faith in the truthfulness and reliability of the Bible…and to be on guard at all times… For Men tend to believe lies they have herd a thousand times than the truth they have herd only once. It is my testimony that The King James Bible stands as an unmovable Rock in the storms of Mankind's lies and delusion. And that the wise man will build his house upon that rock.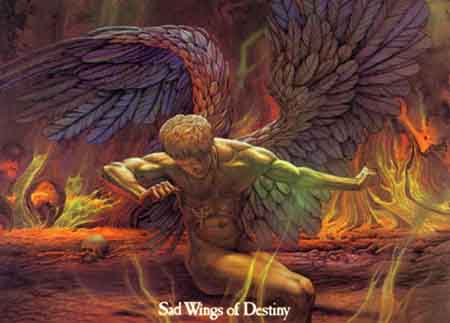 Disclaimer: Please do not assume that My Bible believing position compels me to be 'a young Earth-er'. The Bible does not set a date for the Creation of the Universe or the Earth. It wii surprise many to hear that Genesis 1 is not the Creation of the Universe, or the Planet Earth, but a restoration of an already pre-existing Earth for Mankind after an unknown length of time when it sat in 'darkness and void' after suffering a cataclysmic judgment of God following Lucifer's Rebellion. The Real Beginning of the Universe is mentioned in the first chapter of the Gospel of John. Thus Noahs flood was the second time the world was flooded in judgement.
Tim Wikiriwhi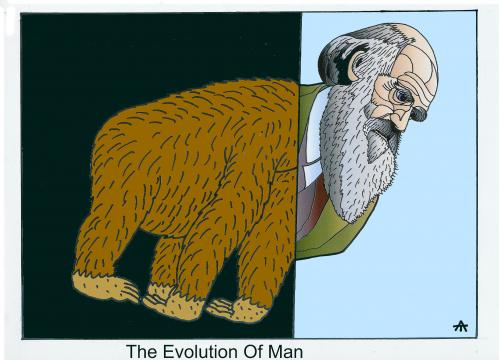 1st Timothy 6:20 — "O Timothy, keep that which is committed to thy trust, avoiding profane and vain babblings, and oppositions of science falsely so called."