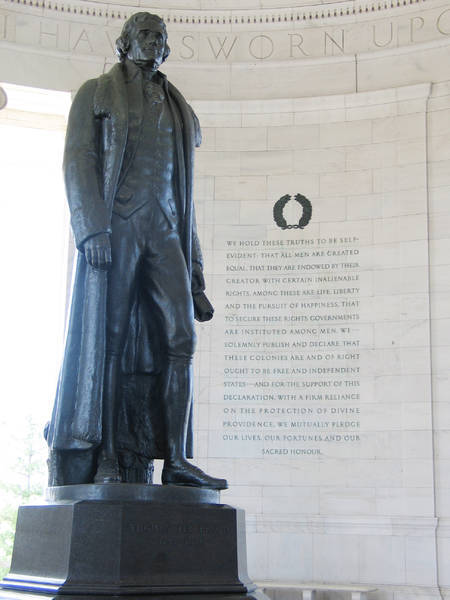 For a Ref to Jefferson's Religious views:
Conservapedia
Quote:
In an 1803 letter to Dr. Benjamin Rush, Jefferson declared that "I am a Christian," though his view of Christianity was different from most:

I then promised you that one day or other I would give you my views of [the Christian religion]. They are the result of a life of inquiry and reflection, and very different from that anti-Christian system imputed to me by those who know nothing of my opinions. To the corruptions of Christianity I am indeed opposed, but not to the genuine precepts of Jesus himself. I am a Christian, in the only sense in which he wished anyone to be: sincerely attached to his doctrines in preference to all others, ascribing to himself every human excellence, and believing he never claimed any other.

However, despite Jefferson's self-declared Christianity, many of his views would be considered heretical by most theologians. Most notably, he attempted to create the Jefferson Bible – an edited version of the New Testament that retained Christ's moral and practical teaching, while dropping supernatural elements.

Jefferson certainly believed Jesus to be a great teacher of morality, and believed the universe to be created by a God. Less clear is his views on subjects such as the divinity of Christ, the resurrection, sin and salvation. The Jefferson Bible suggests he rejects these ideas entirely, but is not definitive. Jefferson never had his Bible published during his lifetime. He did have this to say about Christianity and the message contained in the work that he created.

There will be found remaining the most sublime and benevolent code of morals which has ever been offered to man.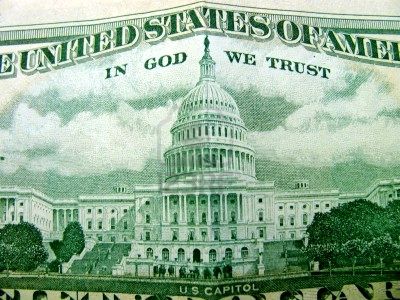 Ref to John Adams here:
about.com
Quote:
"The general principles on which the fathers achieved independence were the general principles of Christianity. I will avow that I then believed, and now believe, that those general principles of Christianity are as eternal and immutable as the existence and attributes of God."

–Adams wrote this on June 28, 1813, in a letter to Thomas Jefferson.
Read/ watch more… Materialism renders Man Nought. Meaning-less, Value-less, Right-less.
The Christian Fellowship is a voluntary private society, not a theocratic political movement.