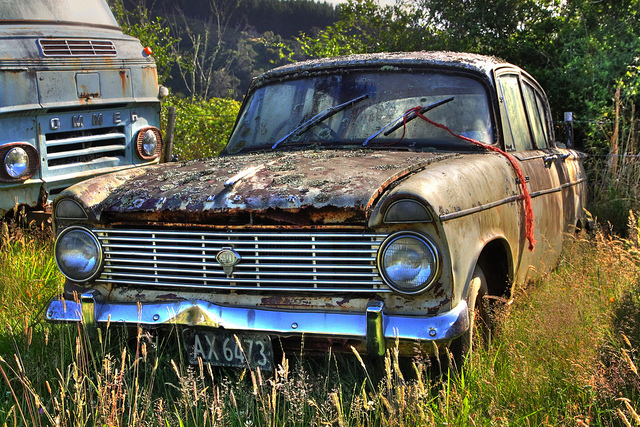 This letter to the editor was spotted recently in the Press.
Ken Orr's argument against euthanasia is that ''the state is to provide legal protection for the right to life of every member of the community . . . and not preside over their destruction'' (March 13). What a travesty of truth. In a civilised and free society, all individuals have rights and responsibilities. The role of a government is to protect those rights, not assume those responsibilities.

If I choose, when my time comes, that I want to die with dignity, that is my right, and one that should be protected by law.

The state is not ''presiding over my destruction'', as Mr Orr says it is. It is protecting the wishes of a free man who rightly owns his life and death.

A reasoned morality of man qua man is where true human compassion is found, not in Mr Orr's cold mysticism.

MARK HUBBARD
Geraldine
A travesty of truth? Yes. Rights and responsibilities are two sides of the same coin, not the same side of the one coin! A right to remain alive is not a duty to remain alive. If confounding the two is Ken Orr's argument, then the best I can say is that I don't like his style. There's a fine line between disingenuity and dishonesty, and Mr. Orr should check to see he hasn't crossed over to the other side. Meanwhile, Mr. Hubbard should check his premises!
(Suppose, for the sake of argument.) You don't own your life. God does. Your life is God's property and He's entrusted it to you. You are His servant. You have a responsibility to take care of God's property as you would your own.
Think of your life as if it were a car. Except you can't trade it in for a new one. So you look after it. You service it regularly. You keep it in good running order. If it breaks down you get it fixed if it can be fixed. You drive it until it grinds to a halt.
But what if your life still "goes" but is in no way, shape or form "roadworthy"? What's the right thing to do? A good and faithful servant doesn't leave rubbish lying around, cluttering up the place. Your life is rubbish now. I say dispose of it. Drive your life to the dump. Or pay someone to take it away.
(Old abandoned cars are sometimes photogenic. Dying in pain is never pretty.)
Memories are all that's left behind
As I lay and wait to die
Little do they know
That I hear their choice of life

End it now, it is the only way
Too cruel, that is what they say
Release me from this lonely world
There is no hope – Why don't you

Pull the plug
Let me pass away
Pull the plug
Don't want to live this way

Once I had full control of my life
I now behold a machine decides my fate
End it now it's all too late

What has now been days, it seems like years
To stay like this is what I fear
Life ends so fast, so take your chance
And make it last

End it now, it is the only way
Too cruel, that is what they say
Release me from this lonely world
There is no hope – Why don't you

Pull the plug
Let me pass away
Pull the plug
Don't want to live this way