And it came to pass in those days, that there went out a decree from Caesar Augustus, that all the world should be taxed. …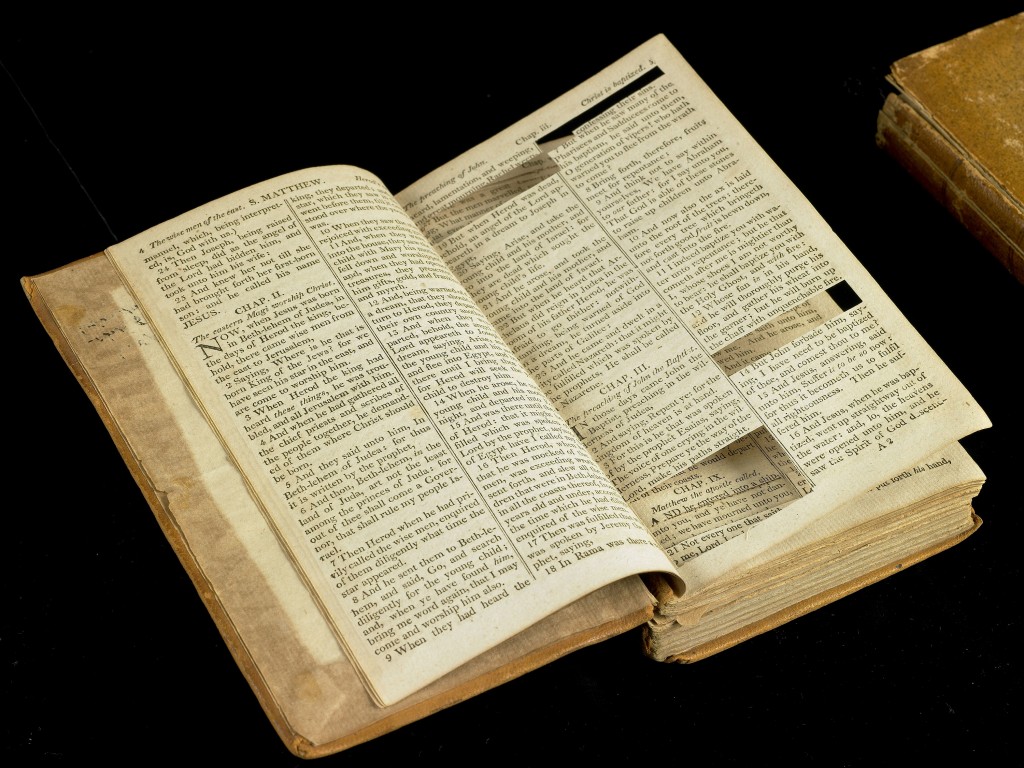 In a letter to John Adams (24 January 1814), Thomas Jefferson wrote
The whole history of these books [the Gospels] is so defective and doubtful that it seems vain to attempt minute enquiry into it: and such tricks have been played with their text, and with the texts of other books relating to them, that we have a right, from that cause, to entertain much doubt what parts of them are genuine. In the New Testament there is internal evidence that parts of it have proceeded from an extraordinary man; and that other parts are of the fabric of very inferior minds. It is as easy to separate those parts, as to pick out diamonds from dunghills.
In a letter to letter to Benjamin Waterhouse (13 October 1815), he wrote
The priests have so disfigured the simple religion of Jesus that no one who reads the sophistications they have engrafted on it, from the jargon of Plato, of Aristotle and other mystics, would conceive these could have been fathered on the sublime preacher of the Sermon on the Mount. Yet, knowing the importance of names, they have assumed that of Christians, while they are mere Platonists, or anything rather than disciples of Jesus.
In a letter to William Short (31 October 1819), he wrote
The greatest of all the reformers of the depraved religion of his own country, was Jesus of Nazareth. Abstracting what is really his from the rubbish in which it is buried, easily distinguished by its lustre from the dross of his biographers, and as separable from that as the diamond from the dunghill.
The Life and Morals of Jesus of Nazareth is better known as The Jefferson Bible. Read it here.