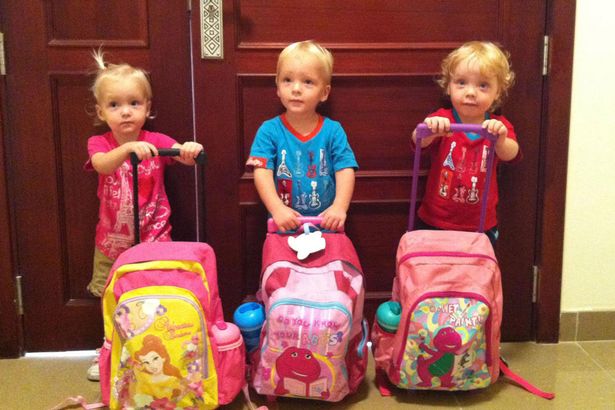 What words can sooth such agony as suffered by the parents and families of 'Two-year-old Lillie, Jackson and Willsher Weekes [who] were among the 13 children killed in the fire which broke out in the Villaggio Mall in Doha.' ???
They express their Loss… "Never Happy again"
Though the pain I feel upon hearing of such tragic yet distant events cannot be compared with that of their kin, Tragic news like this kills me. I die a little every day.
We read that among the causes were, gross human errors, malfunctions, and callousness, yet ultimately people wonder why God Almighty allows such horrific things to happen to innocent children?
As a Christian I know why. The Bible has the answer, yet today I simply wish to pray to the Lord, that he reaches out to the Kiwi Parents of these beautiful children, and the others whom lost loved ones in this tragedy… that he does not allow their hearts to become hardened and hateful, that he takes pity upon them, and has mercy upon them, and draws them near unto himself, that they might find peace and hope in his presence.
**********************************************************************************************************
RETURN O LORD!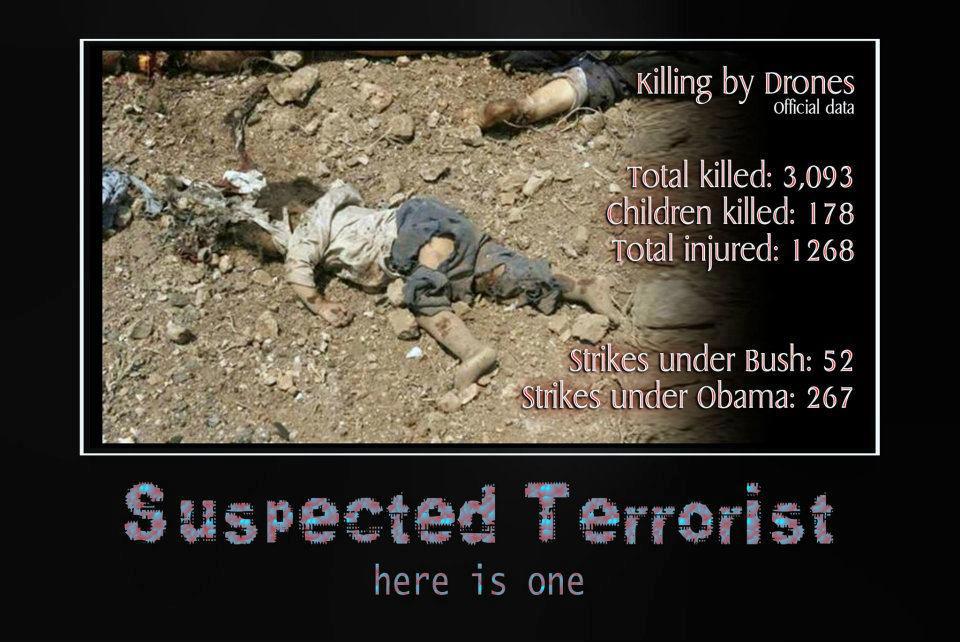 Here we have some Anti-American Propaganda.
There is no way we can know if this poor child was in fact killed by an American drone strike. There is every chance that this is a despicable lie designed to stir up hated of America and support for terrorism… none the less *an Innocent Child lies Dead.*
Looking at such a shocking reality… and the story that has been attached to it is a test of ones convictions.
Let me state that I don't buy into the argument that they are selling.
Let me state that it is possible to hate War, yet still support America's combat forces in Afghanistan and Iraq.
…yet still it is easy to apprehend the futility of it all!
The magnitude of Mankinds Foolishness and evil.
Just how Far We have lost our way!
"And this is the condemnation, that light is come into the world, and men loved darkness rather than light, because their deeds were evil" (John 3vs19)
The Bible teaches us that the very first Man born of Fallen Adam… in jealousy… murdered his own brother!
(Gen 4vs8)
And that as Mankind Multiplied upon the Earth so too did violence.
(Gen 6vs1-5)
This Propaganda Photo teaches us one very important thing.
That the Bibles claim that Mankind is a corrupt and fallen race of beings is absolutely true! It is validated every single day!
Evolution is a Joke!
Mankind is *not evolving*… not becoming less like beasts at all.
Looking at this photo I ask this question:
In such a world as ours… filled with violence and Evil, who has the right to be happy?
Some people will say… "Nothing really matters"…. "Everybody dies"…. "There is no point in worrying about the way things are"… "You cant do anything about it"… "So just switch off and enjoy the few short moments you have"…
They say this because thats the best answer they can muster.
They say this because if they admit to themselves they really care… they will go insane…
For Me that's no answer!
For Me that's utterly tragic!
I simply don't know how people can go through life with that kind of view of reality!
It's Amoral.
It's nihilistic.
It's shallow and Hopeless!
It is the answer of a Lost soul!
I am so grateful to have found the Hope that is in Christ!
I don't have write off all the evils I see about me as nothing.
I don't have to look at that picture and not believe things ought to be different.
And I can do something about it!
The Christian answer to that question is that in a world such as this we ought to appreciate Everyday that our nearest and dearest remain safe and well… and Praise the Lord with thanks giving for his blessed Providence. And in those terrible days that must surely come upon us mortals, that our Loved ones are taken from us, let us be thankful unto the Lord for the relationship we enjoyed upon this rock in space…and the time we had to share and enjoy… and that all is not in vain! We Christians have that blessed hope of being reunited with our loved ones in heaven!
This hope rests in the power of Christs Resurection.
Let us be busy preaching The Gospel which alone can bring salvation to mankind, one individual at a time.
Let us Celebrate with those whom celebrate, and shed tears with those who cry… and most of all let us live by faith and Hope that is in Christ our Lord.
We know the sad truth that only a minority of lost souls will receive the free gift of Salvation, thus let us pray that Christ returns swiftly.
We know that until that day dawns, that we shall need to take up arms and defend ourselves from evil powers and principalities, and spiritual wickedness in high places.. and that tragically innocent little children will suffer the most.
Let us spread the Light of Libertarianism, of Tollerance, of Equality before the Law, of Voluntary Charity, and Association.
I have hopes that my Baby boy, and grandchildren live long and happly lives, yet would I wish the Lord to tarry… while millions of innocent children suffer? No!
I pray for the swift return of Christ!
Return O Lord! Prince of Peace and righteousness!
We Human beings cannot Rule ourselves.
We have utterly ruined the world.
Our Children lay dead from our violence and hatred.
Mankind has rejected your Light!
Return Quickly O Lord.
And give us the courage to boldly preach your Gospel of Grace with what time remains.
Tim Wikiriwhi.
"For God commendeth his love toward us in that while we were yet sinners, Christ died for us".
"Whosoever shall call upon the name of the Lord shall be saved".
Read more…
How can a Good God exist when there is so much evil in the world? (part1) Atheist Nihilism.
The hope which is In Christ. Terrible grief shall be turned into great joy!
Hell is for the Self Righteous, Heaven is for Sinners.