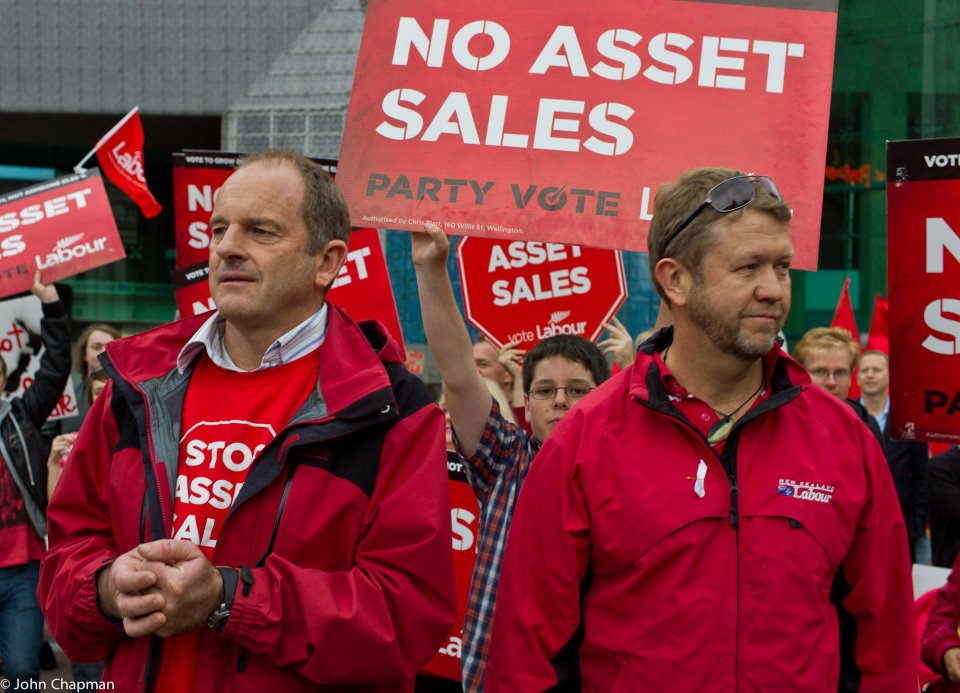 NZ Labour Leader David Shearer may not want to sell State assets, but He sells BULLSHIT by the truck load!
Go Read this:
Zero Budget means zero growth – Shearer
Here we have the Big Lie!
Ie That Big Spending Government is the source of Prosperity.
Shearer thinks he can spend your money more wisely than you can!
He thinks if he was elected PM that would give him the right to sink you deeper in debt.
Yet This bullshit is music to the Ears of those whom suck off the state tit and are today faced with mass redundancy and being kicked off welfare.
These are the Parasites whom throw fire bombs at protests against austerity.
They violently reject Reality… the reality that they have sucked the productive sector to death… And Shearer sees Power in pandering to their Lunacy.
This evil bastard is playing the same fiddle as the new French President used to get elected
This Idea of Big spending 'stimulus' is a Failure which ends up creating more poverty and debt not jobs and growth.
This is the lesson we ought to have learned from Barack Obama.. who also won the American Presidency by promoting Stimulus instead of Austerity.
While he did included some Tax relief they were nullified because instead of being accompanied with austerity He … " "Unfortunately, the trillion-dollar spending plan authored by congressional Democrats is chock full of government programs and projects, most of which won't provide immediate relief to our ailing economy," House Republican Leader John A. Boehner (Ohio) said yesterday in his party's response address."
Thus It Failed.
" On this day in 2009, President Barack Obama signed the stimulus bill into law.
Three years and $825 billion later, the results are clear. Instead of producing an economic recovery, the stimulus produced only broken promises and massive debt. The stimulus failed—and by the president's own standards at that."
As time passes, the math on Obama's stimulus plan gets worse — even if you accept the most optimistic analysis of how many jobs it has created.
David Shearer is counting on the wooly headed sheeple of New Zealand not to aprehend what a monumental failure Barack Obama Big spending interventions have proven to be.
The reality is We must now endure a period of pain to pay for all the overspending of decades of Shearer type socialism… The longer Austerity is postponed… the longer and greater will be the recovery.
Libertarians around the Globe have known this time of reckoning was coming. They have tireless worked to prevent it, yet to no avail. The sheeple thought they were getting a free ride… a free lunch…
Wrong Bet Morons!
Its time to pay the Piper!
If your children suffer today it is because you sold them out!
We must slay the Beast!
Kill That King Kong Socialist Gorilla on our Backs… not keep feeding the Freak!
We need to downsize Government.
We need to remove heavy Taxation.
We need to removed burdensome Regulations and compliance cost.