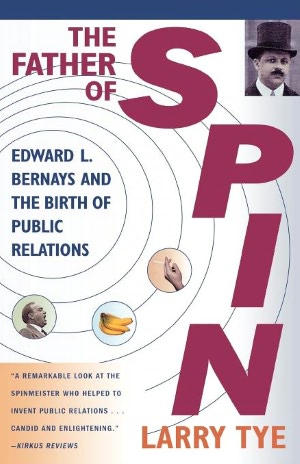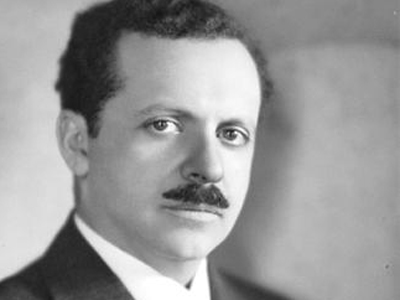 Edward Bernays 'The Father of Pubic relations'. (November 22, 1891 – March 9, 1995)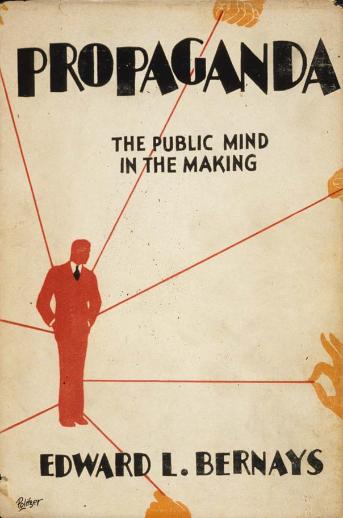 "The conscious and intelligent manipulation of the organized habits and opinions of the masses is an important element in democratic society. Those who manipulate this unseen mechanism of society constitute an invisible government which is the true ruling power of our country. We are governed, our minds are molded, our tastes formed, our ideas suggested, largely by men we have never heard of. This is a logical result of the way in which our democratic society is organized. Vast numbers of human beings must cooperate in this manner if they are to live together as a smoothly functioning society.
Edward Bernays 'Propaganda' 1928 pg 37.
"Propaganda is the executive arm of the invisible government."
Edward Bernays 'Propaganda' 1928 pg 48.
"If we understand the mechanism and motives of the group mind, it is now possible to control and regiment the masses according to our will without them knowing it."
Page 71 (1928 edition?)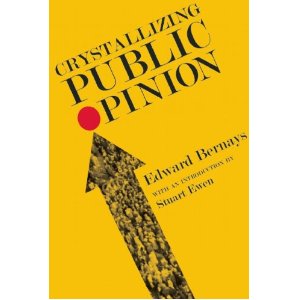 "Goebbels was using my book 'Crystallizing Public Opinion' as a basis for his destructive campaign against the Jews of Germany. This shocked me."
Edward Bernays
And why We @ Eternal Vigilance bother to blog…
"The best defense against propaganda: more propaganda."
Edward Bernays