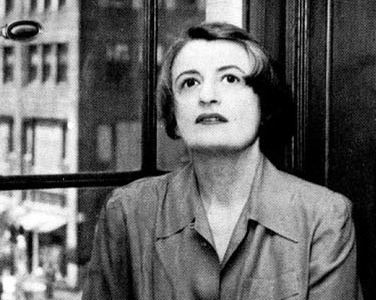 Ayn Rand said
My morality, the morality of reason, is contained in a single axiom: existence exists—and in a single choice: to live.
For those unfamiliar with Randspeak, Rand's "morality, the morality of reason" is Objectivist ethics. The axiom "existence exists" is metaphysical naturalism. Rand denied the existence of the supernatural. But it is not metaphysical naturalism that defines Rand's moral system. Naturalistic moral theories are a dime a dozen. What distinguishes Objectivist ethics from other moral systems, and that which is its very foundation stone, is the choice "to live."
Lindsay Perigo, the southern Pope of Objectivism, explains this (here and elsewhere) very clearly.
Objectivism holds that the choice to live, while it is the basis of morality, is itself pre-moral. If one chooses to live, then morality becomes necessary; if one doesn't, then, surely, morality has nothing to say about that? How can it have anything to say when it has not yet entered the picture?

If one chooses to live, then the book of morality opens. If one chooses to die, one can just lie down and do it … one is [then] simply irrelevant to morality and vice versa. The key to this and the fact that it keeps on coming up is that Objectivists, being intrinsicists as they usually are, cannot accept that the basis of morality is an "if"—if one chooses life. Even though Rand herself spells it out repeatedly.

Life is neither good nor bad. It simply *is*. It's the standard of good and bad. If you choose life, then x follows.

The choice to live is pre-moral … and the basis of "moral." The code of morality that flows from such a choice precludes murder. …
As far as I know, Perigo never does explain how the commandment, "Thou shalt not kill," flows from choosing something that "is neither good nor bad," but "simply *is*." But it's not, in fact, hard to explain.
Consider the following remark by impolite, badly flawed Objectivist Tom Burroughes.
Tara Smith's focus on the issue of human flourishing … is an absolutely vital aspect of Tara Smith's book. It is, if you will, the punchline.

When people mock the Objectivist focus on life as the reward and standard of value, they seem to ignore that "life" is not just about dodging a morgue or just dragging oneself through the day at a miserable, but not-dead, level. It is about trying to reach the maximum one can in life, in all aspects, over the course of a life. And to do that requires, inter alia, that one cultivates the virtues, and as a consequence, treats others justly and rationally. It is, in fact, a pretty demanding way to live …
Burroughes does not describe something that "simply is" "neither good nor bad." His is a rich description of the good life, a life that requires that one cultivate certain moral virtues … whereby, one treats others justly and rationally. His is, in fact, a description of Christian living (which is, notoriously, "a pretty demanding way to live").
Was Ayn Rand a Christian? Yes, she was. She smuggled Christian values into her concept of "life," at the ground level. She then chose that life, one suffused with Christian virtue. Objectivist ethics is an edifice built on the sure foundation of Christian ethics.
It's no wonder that good Objectivists and good Christians are both proponents of a broadly libertarian political ideology, such being the only basis of a just system of government.
[Cross-posted to SOLO.]