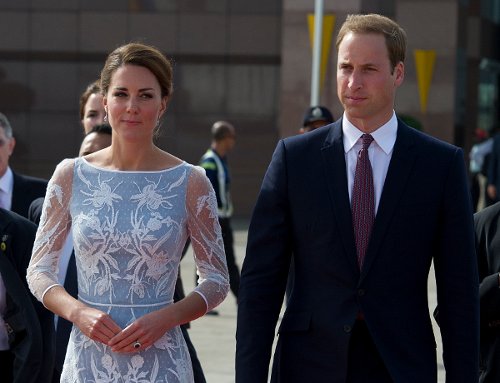 Consider Prince William and his ardent monarchist fanbase.
Consider the Prophet Muhammad and his faithful Muslim followers.
Compare and contrast their different reactions to perceived insults and attacks.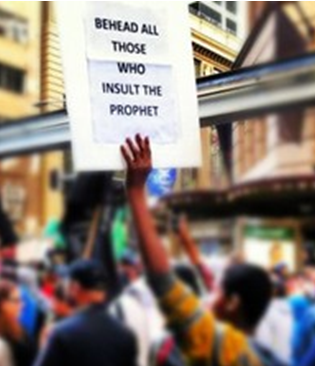 A French magazine published topless photos of the Prince's wife, Kate Middleton. Angered by this, William took legal action.
A U.S. film-maker released a video portraying the Muhammad as a violent paedophile and conman. Angered by this, tens of thousands of Muslims across the globe protested the "worst attack ever on Islam" with murderous violence and explicit threats to "behead all those who insult the Prophet."
(Muhammad had a dozen wives, but his favourite wife was Aisha. Wikipedia says, "Aisha was six or seven years old when betrothed to Muhammad. Traditional sources state that she stayed in her parents' home until the age of nine when the marriage was consummated with Muhammad, then 53, in Medina, with the single exception of al-Tabari, who records that she was ten.")
Muhammad died in 632 A.D., but suppose he were alive today. How would he have reacted to a French magazine publishing topless photos of his wife? Would we read the following news headlines?
French magazine publishes topless photos of the Prophet's 6‑year-old wife Aisha.

Lawyers for Muhammad seek injunction, damages.
No, I guess not.