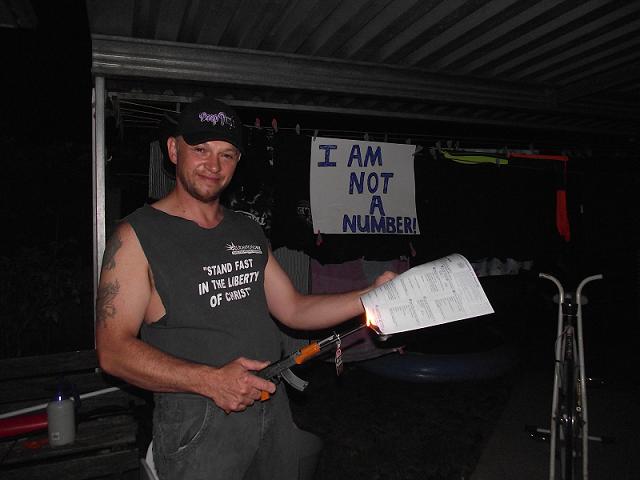 Christian Libertarian Tim Wikiriwhi torches his New Zealand Compusory Census Papers 5-3-13.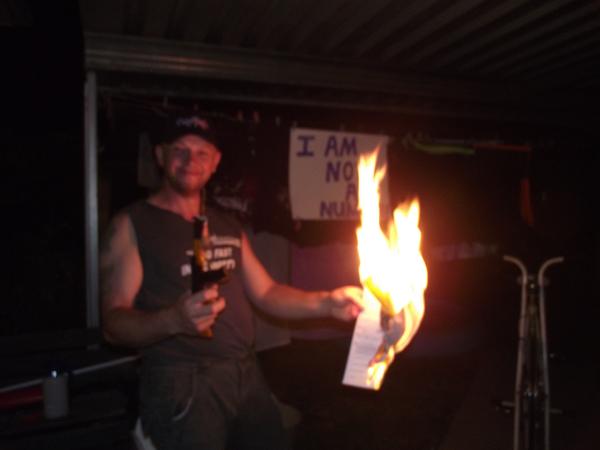 I am Not a Number!
I am not a Statistic!
I am not a slave of Nanny State!
I know my rights, and the Census is a typical example of Government abuse of Power!
They have no right to demand I fill out any form!
Their threats of fines and convictions are a testimony to the Wickedness and disrespect for Individual liberty and privacy by our Nanny State Socialist democracy!
To all you Social engineers and Bureaucrats….Get Stuffed you little Nazi Scum!
Tim Wikiriwhi
Christian Libertarian.
"Oh, you have come to pick up my Census?…. Here you go!" 😀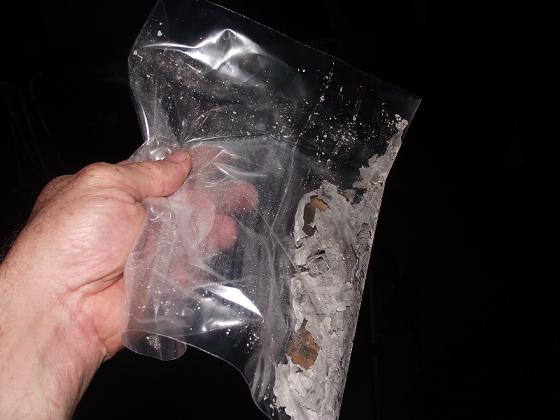 The Census. Are you really Free?