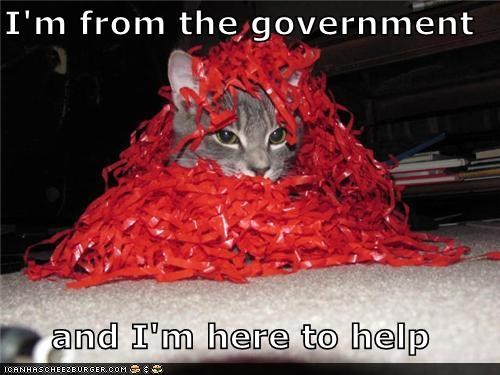 I didn't realise quite how bad things are getting in government-stricken Christchurch.
EQC workers threatened by frustrated Cantabrians

Angry Cantabrians, frustrated with the speed of the rebuild, are threatening to blow up earthquake repair hubs and shoot staff.

The abuse of rebuild staff escalated yesterday when an eastern Christchurch hub, which looks more like a fortress, was locked down after an angry homeowner, with a violent past, threatened staff.
Things are going to get worse before they get better.
Bullying of EQC workers could escalate

[EQC] Customer services general manager Bruce Emson says staff have been verbally and physically abused by homeowners frustrated at the speed of the rebuild.

He says there have been death threats as well.

"It's exacerbating a little, as people become less resilient and less tolerant as I guess as we head into our third winter it might even continue to escalate."
You think?
Fletcher EQR general manager David Peterson said the firm had spent thousands of dollars on extra security to protect its 700 staff after threats and verbal abuse from homeowners.

"We have 20 hubs around the city and we've had to make the fences slightly higher, put in exit doors for staff and the reception counters are higher now too, so people can't jump over them so easily," Peterson said.

He understood homeowners were frustrated but some behaviour had forced staff out because "customer interaction had become unbearable".

"When it's every single day, it really does wear you down. We've trained staff specifically to be able to handle aggressive phone calls, and we've trained them how to deal with threats physically and emotionally."

Some areas of the city, such as North New Brighton, were "more problematic" than others, he said.
Perhaps the EQC should focus its rebuilding efforts on "more problematic" areas—areas where people actually live—instead of on the CBD, where rebuilding has continued apace. Take a look at the recent picture below. You'd hardly think that just over two years ago the city was struck by a devastating earthquake.